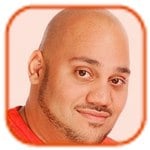 Posted by Andru Edwards Categories: Apple, Cell Phones, Handhelds, PC / Laptop,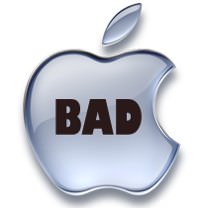 Apple loves to tout that PC users should switch to Macs because they "just work". Now, we've enjoyed what has been a mostly blissful love affair with Apple products over the past few years, save for a few problems here and there. When an issue has come up, we've found that Apple was quick to the rescue (in some cases, we needed to make sure we were actually at a Genius Bar that was competent) and fixed our issues. Sure, the iPhone has had a few annoyances here and there, but overall, we've been pleased.
However, our pal Xavier over at Notebooks.com has recently experienced what has to be one of the oddest bouts of bad luck with Apple products I've ever seen. From two dead iMacs, to a completely dead MacBook Pro battery, to multiple iPhones malfunctioning. To top all that off, he is even experiencing the delay of a third-party Apple accessory he is waiting on, because the manufacturer is saying Apple is taking their time on certifying the product.
It happens to all companies out there friends. Even the "almighty" Apple isn't immune. Hit the Read More link below for the full scoop.
Read More

| Notebooks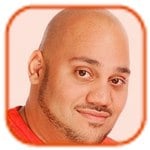 Posted by Andru Edwards Categories: Broadband, Editorial, Features, Internet,
A little under two weeks ago, we made a long-standing issue that we had with Verizon public. The fact that they had ignored our request to fix a huge oversight that resulted in our private FiOS account info to fall into the wrong hands for over 8 months was starting to upset us just a tad. We knew that if we shared it with you, our readers, that Verizon would have no choice but to respond quickly. At least, that was the hope.
Well, sure enough, after the story was picked up on The Consumerist as well as made it to the front page of Digg, we received a phone call. Then an email. Then another phone call. Then a couple more emails. Verizon Damage Control had stepped in.
Click to continue reading Follow Up: Verizon makes good on our FiOS privacy woes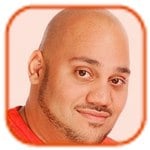 Posted by Andru Edwards Categories: Broadband, Editorial, Features, Internet,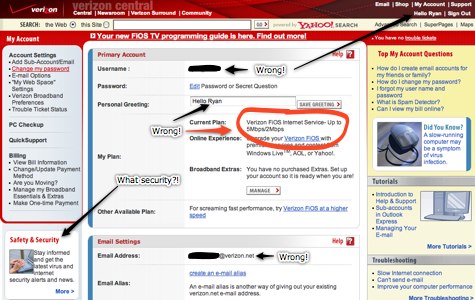 Seeing as we've been experiencing a ton of customer service issues with our Verizon FiOS service for the past 8 months, we figured it was time to put out a warning to you guys. After all, we typically hear that the FiOS Internet service is remarkably amazing, and people have been dumping cable in droves when FiOS becomes available in their area. Hey, there is good reason to. Where we are at, right outside Seattle, our choices are slow DSL, Comcast at 8.0 down and 768k up, or FiOS with a max speed of 30.0 down and 15.0 up (which is the plan we are on.)
Now let's be clear here, we love the FiOS service. It works fantastically, it has never gone down in the 8 months we've been using it, and it's, well, fast.
So what is the problem? To put it bluntly, Verizon has shown that they don't care - at all - about protecting their users private, confidential information. Now, why would we make a statement like that? Check it.
Click to continue reading Our Verizon FiOS customer service nightmare: Why won't they protect my private customer information?
The image you see above isn't some generic image we grabbed off the net - it's my personal Xbox 360. I know what you might be thinking - another one? Yeah, another one - but there is a bit more to this story. This Xbox 360 you see above has been used for all of 20 minutes. You see, about three weeks ago my old box 360 crashed and was giving me the three Red Lights of Doom. I sent it in for repair, and today I finally got a replacement. This actually is a replacement - they didn't fix the one I sent in, they just sent me a new one. This one happened to have been manufactured on 8/15/2007. Anyway, I got it in the mail, hooked everything up, went through the Dashboard configuration, and started playing a demo. Fatal Intertia. We got tired of that after about ten minutes, and decided to boot up the demo of Stranglehold. We got through the opening sequence when everything froze. Fair enough. I had to manually turn the Xbox 360 off because it wouldn't even respond to the guide button. I turned it back on, and was presented with yes another Three Red Ring Circus.
Now, if that isn't enough, this flies right in the face of something that Peter Moore told Engadget and Joystiq back at E3 - in mid-July:
I think that there is a lot of confusion with the consumer in exactly how this issue has been remedied. Not just with the extension of the warranty but with the hardware. Exactly what has had to go on to fix the problems that people have been having?

I'm not sure that the consumer needs to understand the complex technical fixes that we need to do for the multiple different problems that come together to create the three flashing red lights. I think the ability for us, all the consumer cares about is my console going to be ok? And if it isn'tm are they going to fix it and take care of it immediately? And if I [already] paid them to fix it, will I get my money back? And the answer is yes to those questions.

But are you guaranteeing or insuring that the systems that are rolling off the assembly lines now and the systems that will be returned to consumers will be fixed properly this time. It won't be a situation where there are multiple replacements.

Yeah. I mean, nothing is perfect, guys. And the other two hardware companies have their problems as well. I can't guarantee everyone in the world that we go fix one thing and then something else [won't] happen. No I'd be stupid to make that guarantee. But I feel very, very good about the quality of hardware now. You guys know this, every day in the factories where we are building these and where we are learning more about it. Sony's very good at it, Nintendo is very good at it, and we're very good at it. You're constantly tweaking, moving parts around, you're renegotiating with suppliers because your goal is to continuously raise the quality of the box, and bring the price down. Because you have to get your costs down to be able to move your pricing to the level you want. If your costs never came down, then price would never change.
So yes, you can't guarantee that something won't go wrong - we get that. But at the very least, Microsoft, you should be able to guarantee that if something like this does happen, that you have some sort of expedited method for dealing with it so that your consumers who spend hundreds of dollars on your hardware aren't sitting without it for 8-12 weeks because of your hardware problems. Also, I think it is a fair expectation that if you said everything would change in mid-July, that a console manufactured a month later would be clear of these issues.
UPDATE: As always, there are trolls who are claiming that this story must be made up, because a console manufactured over two weeks ago could in no way make the 8 hour plane trip from where it was made all the way over to here in Seattle in that timeframe. I must be some sort of Sony or Nintendo fanboy, just making up the story - they want images to prove I'm not lying. I grabbed a couple of shots of the back of the console, which you can check out after the break.
Click to continue reading Apparently That Xbox 360 Red Light of Doom Problem Hasn't Been Fixed
© Gear Live Inc. – User-posted content, unless source is quoted, is licensed under a Creative Commons Public Domain License. Gear Live graphics, logos, designs, page headers, button icons, videos, articles, blogs, forums, scripts and other service names are the trademarks of Gear Live Inc.