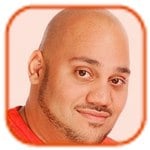 Posted by Andru Edwards Categories: Editorial, Features, Transportation,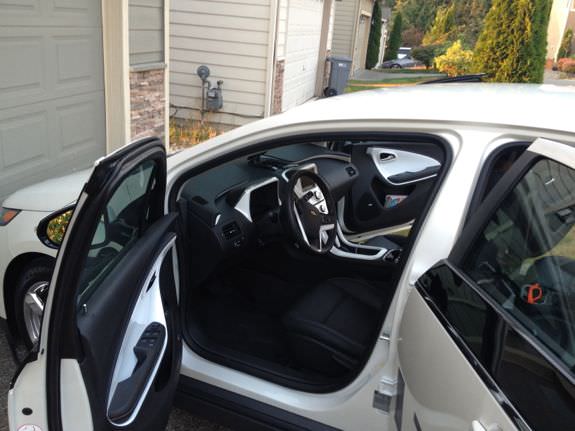 Remember our 2012 Chevy Volt that failed while driving and almost got me in an accident? We updated the story with the details about trying to work with Chevy and GM to get a replacement Volt since we no longer felt safe driving the one we had. After all, it had been in the shop for repairs every two weeks since we had picked it up the first time. Well, we are please to report that Chevrolet and General Motors did right by us, and agreed to replace our 2012 Volt with a newer, similarly-equipped 2013 model. Since this was a lease, it was a bit more complicated than a simple trade. Instead, we did what's called a VIN swap. The result? We keep the same lease terms and paperwork, with the VIN being the only change on the documents. It took a while since the 2013 Chevy Volt wasn't available until very recently, and once it arrived, we needed to wait for all the paperwork to be completed. Still, it was worth the wait. Stay tuned for our 2013 Chevy Volt review.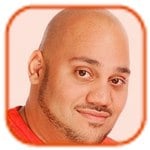 Posted by Andru Edwards Categories: Editorial, Features, Transportation,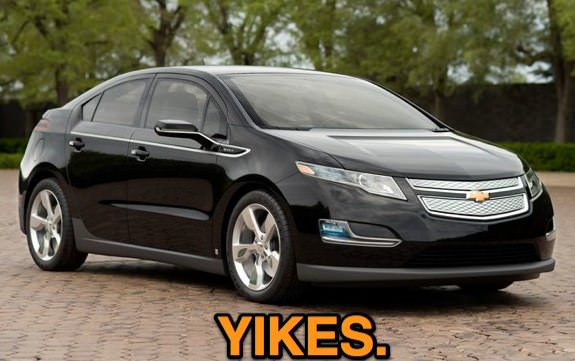 In case you missed it, earlier this week we detailed how the Chevy Volt malfunctioned and nearly caused a high-speed collission while we were driving it. We've had plenty of readers writing in to ask for an update on the Chevy Volt fisaco that we've found ourselves embroiled in. We definitely planned on hitting you guys with an update on how Chevrolet and General Motors address the situation that we're facing once all was said and done, but since it's taking a bit longer than we'd hoped, and since there have been a couple of new developments, we figured we'd do an interim report.
Before we get into some of the good, we've gotta say right up front that dealing with Chevy/GM as a corporate entity has been frustrating. It seems that it's goal is to tell us that there is nothing they can do, with the hope that this will just go away, rather than doing whatever it can to ease the concerns of a customer who's done nothing but praise it's flagship product all the way up until it put us in harms way. More on that later.
Click to continue reading Update: Dealing with Chevy for resolution on faulty Volt that put me in harm's way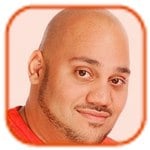 Posted by Andru Edwards Categories: Features, Product Reviews, Transportation,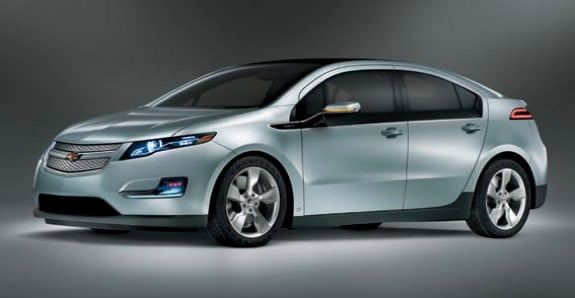 Update 1: We're trying to deal with Chevy to get resolution that both us and the dealer believes to be the best option. GM would rather us forget about everything, it seems.
We've been keeping tabs on the Chevy Volt ever since the electric vehicle was unveiled in September 2008. We covered the 230 MPG announcement, and were on-hand for the introduction of the OnStar Mobile Integration announcement which showed how you would be able to send commands from your smartphone directly to your Volt (and other OnStar-equipped vehicles) remotely. While there were other pure EVs out there, the maximum range would leave some stranded without any other option but getting towed while the Volt had a gas tank that could run a generator to continue creating electric power even when the pure electric battery ran out. The Volt, in our minds, was the car of the near-future. Until EV range is bumped high enough to never cause charge anxiety, Chevy's flagship EV provided the best trade-off. So we leased one. That's where things started to go very wrong.
Click to continue reading How my Chevy Volt almost got me seriously injured (or killed)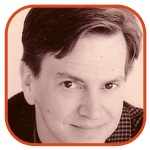 Posted by Tom Mason Categories: Editorials,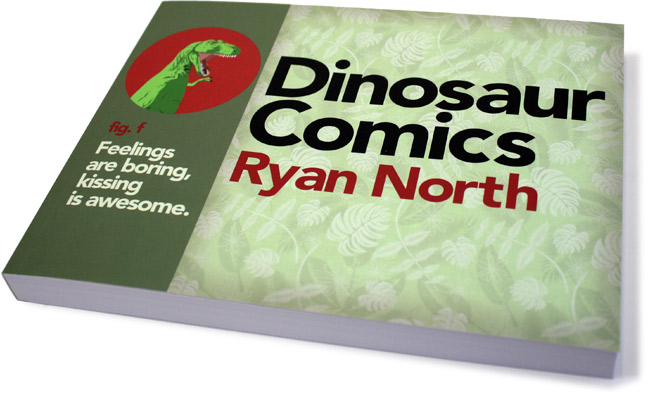 TopatoCo, the terrific indie publisher and central shipping hub for a lot of great books (and other stuff), was founded "by maverick cowboy cyber cartoonist Jeffrey Rowland."
They're expanding a bit and have an opening for a long term position in "Print Tech/Customer Service at our warehouse in Easthampton, MA."
Click to continue reading Comic Book Jobs: TopatoCo
Read More

| TopatoCo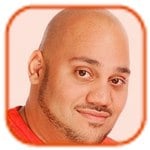 Posted by Andru Edwards Categories: Accessories, Apple, Cell Phones, Corporate News,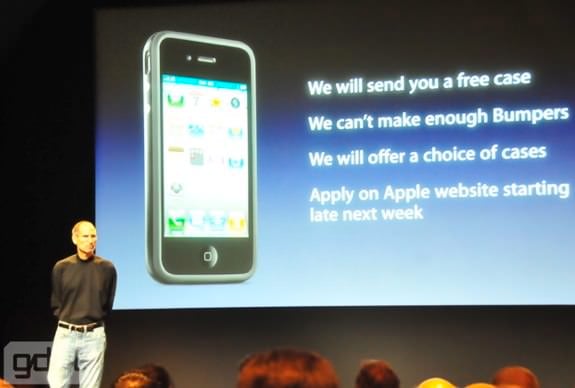 This morning Apple took the stage for a press conference to address the iPhone 4 antenna issues that a small number of users have been experiencing. After Steve Jobs gave details on the antenna issue alongside data that Apple has collected, he announced that Apple would be sending free cases to iPhone 4 customers through September 30th. One caveat mentioned, though, is that Apple can't seem to make enough Bumper Cases to meet demand, so to be true to their free case promise, they will source cases from their partner manufacturers as well. Starting late next week you'll be able to sign up for your free case on the Apple website, and you can choose which case you'd like to receive. If you've already bought a bumper case, Apple will refund your money through September 30th as well.
Furthermore, for anyone who is dissatisfied with the iPhone 4 as a whole, Apple will allow you to return it with no restocking fee within 30 days, as long as it's undamaged.
So there you have it!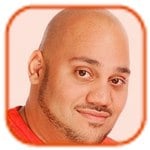 Posted by Andru Edwards Categories: Apple, Editorial, Features, Handhelds, Wireless / WiFi,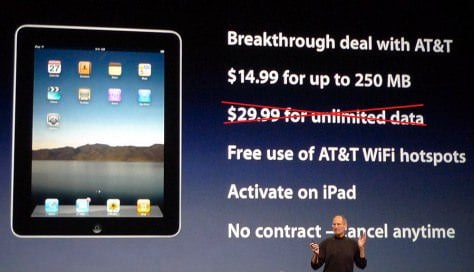 After having a couple of days to let the absolutely ridiculous bait-and-switch that AT&T just pulled on Apple's iPad 3G customers sink in, I've come to the conclusion that one, or both, of these companies needs to do something for the customers that just got screwed.
In a nutshell, when Apple announced the iPad, there was the Wi-Fi-only version, and there was the 3G version. The big draw with the 3G model was that it had a very reasonable unlimited data plan for $29.99 for 30 days of access. You could start and stop at any time, no contract required. Let's not fool ourselves here—this plan was a major selling point for the 3G iPad. However, in just three days—just a little over a month after the iPad 3G went on sale—that unlimited plan goes away and is instead replaced with a $25 plan that allows you just 2GB of data. A true bait-and-switch if we've ever seen one.
Click to continue reading How Apple and ATT can fix the iPad 3G pricing bait-and-switch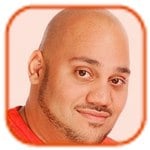 Posted by Andru Edwards Categories: Broadband, Features, Home Entertainment, Household,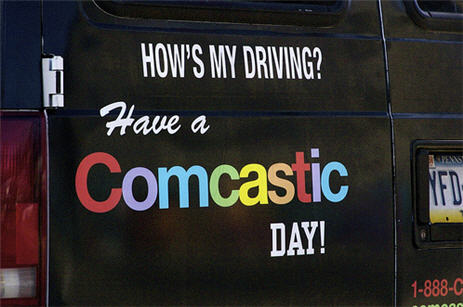 Update: Within two hours, I got a call from a Comcast representative who stated that, since the payments were made by credit card automatically, there is no reason they can't credit it back to that credit card. She went on to tell me that they'd process the refund tomorrow. Very cool. However, I wonder what the response would have been if we hadn't been paying by credit card, and instead used ACH transfer from a bank account. In any event, the Comcast folks on Twitter really are listening, and really are aiming to put out fires. Good stuff.
This morning I opened mail from Comcast, which, to my surprise, showed that I was two months late on paying up. I thought that was odd, since I kicked Comcast to the curb for Verizon FiOS two months ago. I called and got it taken care of, to find that I was owed $72 and that it would arrive in 6-8 weeks. Kind of annoying, but no big deal. Then they called me back, to tell me that I had another active account that has been auto-debiting from one of my accounts. That one was to have been cancelled back in May. Once that was straightened out, the damage was that Comcast owes me a cool $772. I asked when I'd receive it, and they said 6-8 weeks. I thought that was fairly crappy, being that when I cancelled the services, I also revoked Comcast's right to take any money from my private accounts. I threw up a gripe on Twitter, and a few minutes later, Comcast's Twitter customer service went into full effect. Gotta give them props for that. They asked me to email them the details, so they could look into it. You can read the email I sent them, after the break. Feel free to chime in with your thoughts. We will update with any progress made on this, let's see how customer service on these Web 2.0 Internets works. [Photo Credit]
Click to continue reading Comcast overcharges me by $772 on two cancelled accounts, offers support via Twitter - UPDATED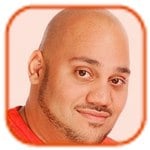 Posted by Andru Edwards Categories: Apple, Cell Phones, Editorial, Features,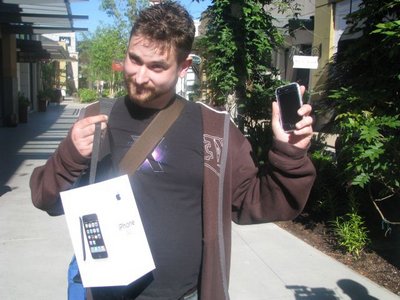 UPDATE: Watch the full video of our iPhone 3G line experience.
We had no idea that our quest to grab a few iPhone 3G units at launch here in the Seattle area would turn out to be an utter fiasco. Last year, when the original iPhone launched, we had a much longer wait in line (over 19 hours versus just over 8 hours) last year, and were further back in the line to boot. However, it was a complete failure on both Apple and AT&T's part in making sure that the experience went as smoothly as possible.
Oh, sure, we finally have our iPhone 3Gs working and in good shape, but it took much, much longer to get them in that condition than it should have. Read on as we relive the events that took place earlier this afternoon at the Alderwood Mall Apple Store. Oh, and credit for that photo of Sparky walking out after being first in line goes to Jim Valley.
Click to continue reading Our iPhone 3G purchase review: Campout trip from hell

Posted by Sparky Categories: Accessories, Cell Phones, Music, Portable Audio / Video,
Mere hours after the post regarding V-Moda's horrible customer service, they got back to me with status on the warranty and the news that they would be shipping replacement Duos right away. The communication did not mention if the previous article had any influence on their response, but the timing certainly is suspicious. The note included an apology stating that they had moved offices which had caused delays. While finally getting contact is nice V-Moda's inability to properly set expectations was inexcusable.
Click to continue reading V-Moda customer service responds

Posted by Sparky Categories: Accessories, Cell Phones, Music, Portable Audio / Video,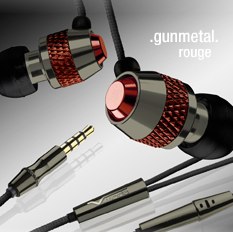 Previously, we've raved about the iPhone Vibe Duo headset/earbuds and the 2nd generation Duos with the answer/hangup button. Unfortunately at this time I'm are dismayed to report that I can no longer so highly recommend the Vibe Duos or any other product manufactured by V-Moda.
In the 9 months I've owned a set of the Vibe Duos, they have required repair once, and failed outright 3 times. While the Duos sound incredible and are super comfortable, it's hard to continue to recommend a product with such an astonishingly high failure rate. It's actually surprising that the Duos have such a high failure rate given their cloth cables and metal construction - initially we would have guessed them to be among the most sturdy earbuds available.
To top things off, V-Moda's customer service sucks. Returns take weeks on end, and the most recent attempt to get a replacement pair of earbuds has ended in stony silence from V-Moda and a complaint to the Better Business Bureau. Hit the link below for the full gory details over on my personal blog, and a copy of the BBB complaint.
Update: V-Moda has officially responded - check out the V-Moda responds post for details.
Read More

| Code For Food

© Gear Live Inc. – User-posted content, unless source is quoted, is licensed under a Creative Commons Public Domain License. Gear Live graphics, logos, designs, page headers, button icons, videos, articles, blogs, forums, scripts and other service names are the trademarks of Gear Live Inc.