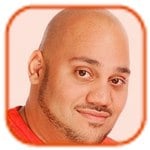 Posted by Andru Edwards Categories: Culture, Mods/Hacks, Nintendo, Nintendo Gamecube,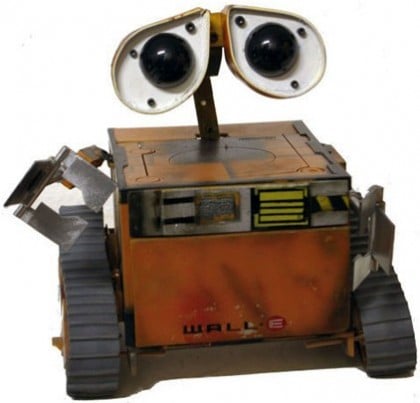 Allow us to introduce you to what just might be the cutest case mod we've ever seen - a GameCube made to look like WALL-E. We are sure this was no easy feat, what with the usage of acrylic paint, metal, plastic, and even plexiglass. If you haven't heard, WALL-E is the star of the next Pixar film, WALL-E. Yeah, we know. Anyhow, the little robot was cute enough in the movie's trailer - even more so in GameCube form. We knew Nintendo's little-box-that-could still had some sort of value left in it.
Read More

|
Bit-Tech forums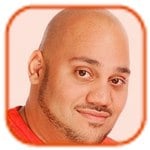 Posted by Andru Edwards Categories: Culture, First Person Shooters, Microsoft, Xbox,
See, it's stuff like this that absolutely blows us away. We've seen a lot of people do some interesting things with LEGOs in the past, but we think this recreation of the Zanzibar map from Halo 2 may take the cake. This was done by a college student who seemingly had way too much time on his hands.
After nearly two years of building and thousands of dollars sunk into my project, it's finished. This is my latest video which details how I made my famous Lego model of Zanzibar from it's very first stage, to the now near completed form. I wanted to make this video so that everyone will get the facts straight. I originally sent the picture and video files that you'll see in this video to Bungie Studios where they incorporated them into the Halo 3 Legendary edition bonus disk.
Check the video for the full scoop, and prepare to be amazed.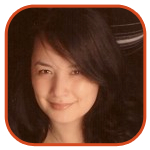 Posted by Veronica Santiago Categories: DreamWorks, Adaptation, Drama, Books, Upcoming Releases,
A best-selling novel's film adaptation is now facing trouble only one month away from its theatrical release. The Kite Runner, written by Khaled Hosseini (A Thousand Splendid Suns), tells the story of two friends who grew up together in Afghanistan. In one important scene, Amir, does nothing to help his friend, Hassan, who is being raped.
Unfortunately, the family of the young boy who filmed this crucial plot point wants those frames left on the cutting room floor. Rape is considered completely undignified and against Afghan culture. If the movie is seen in their country, they worry they'll be ostracized or harassed for making Afghans look poorly. They don't think people will be able to separate fact from fiction. According to 12-year-old Ahmad Khan Mahmidzada, the actor who was paid $10,000 for the role, he was never given a script and would not have accepted the job had he known about the violent scene. (Why he chose to shoot the scene anyway is not made clear. The family admits they did find out about the rape several days before it was filmed.)
Kite's producers, Bennett Walsh and Rebecca Yeldham, claim they've spoken to the family since the scene was filmed last year. According to Walsh and Yeldham, they were given the greenlight provided the content was portrayed in a sensitive manner. Conversely, Ahmad's father asserts the producers told him the scene would be cut when they were confronted about it. He also says the company has promised to 'take care of the family' if they became victims of any backlash.
At this point, the producers have not said whether the scene will stand. Meanwhile, the Marc Forster film is scheduled for release on Nov. 2nd.
Click here for an update on the now-delayed film.
Read More

| USA Today

Posted by Christopher Sasaki Categories: Culture, Xbox 360,
Microsoft has perennially struggled in Japan in the console market. The original Xbox did miserably in Japan and for the first year of its launch it seemed like the Xbox 360 was going to follow in its footsteps. However, the past few months have seen some fairly high profile titles hit the console along with some extremely aggressively priced hardware and software bundles. Gamasutra is reflecting on these releases to try and determine if Microsoft has indeed turned things around in that territory.
The site looks to the recent launch of Blue Dragon and its related hardware bundle as well as the release of Gears of War in Japan to try and find out where the truth lies. Blue Dragon was probably one of the strongest releases, but after the initial release spike, the game dropped off the sales charts fairly quickly. Similarly, Gears of War broke the top ten in sales for the week it was released, but very next week had the game dropping off the top 30 entirely. Reports in Japan had Microsoft badly undershipping the title, which would effectively kill sales, if true. But overall this seems to reflect on efforts by a company that still doesn't really understand the culture, and this is quickly killing any temporary successes. Much of the feedback that Gamasutra received for their article seems to show a company that is badly out of sync with their target market, putting marketing money into badly conceived campaigns that fail to reach the consumer.
Read More

| Gamasutra

Posted by Christopher Sasaki Categories: Culture, Nintendo, PlayStation 3, Wii, Xbox 360,
A new survey from recently the recently formed research company Interpret shows the Xbox 360 trailing in mindshare in the next generation console wars. Interpret's survey targeted 2,000 online users; these users were then apparently weighted against 2004 Census data. In the data released to Next Generation, the weighted data shows 8.9 million consumers ready to pony up money for the PS3, 5.7 million would purchase the Wii, and 800,000 would buy the Xbox 360 at full price. It's hard to attach much weight to the survey, though, without further information.
While Interpret LLC is a new company, its founders consist of veterans from ratings giant Nielsen; there is a lot of experience at the helm. But without more particulars, it is hard to judge if Interpret's extrapolations are valid. There are some interesting points from the research; Interpret believes that while Microsoft has had tremendous success over the past year, the company has not been able to expand its audience beyond the hardcore gamer. It is also easy for gamers online to get an insulated view of the industry. Certainly, Sony has had a lot of bad news related to the Playstation 3, but a lot of this information will not trickle down to the mainstream audience. While this survey paints a bad picture for Microsoft, there is a huge gap between surveys, statistics, and the real world.
Read More

| Next Generation

© Gear Live Inc. – User-posted content, unless source is quoted, is licensed under a Creative Commons Public Domain License. Gear Live graphics, logos, designs, page headers, button icons, videos, articles, blogs, forums, scripts and other service names are the trademarks of Gear Live Inc.