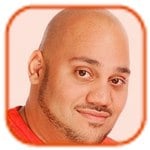 Posted by Andru Edwards Categories: Design,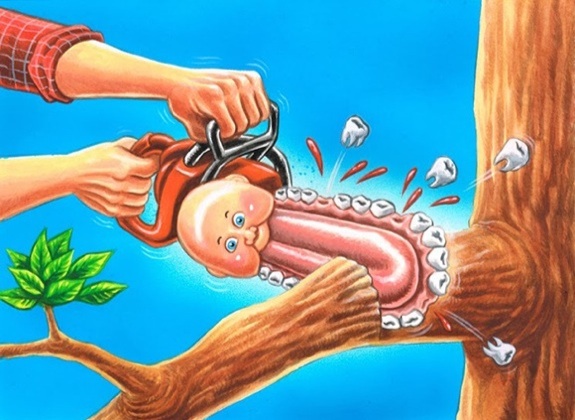 Artist and fan Brent Engstrom has shared his latest painting renditions of Garbage Pail Kids series 3 trading cards. I'm a huge garbage Pail Kids fan, having spent my weekly $1 allowance on fourpacks each week way back in 1985 as a 5-year-old for months on end. You can check out the full collection of paintings over at Brent's blog. Definitely worth a look.
Read More

| Brent Engstrom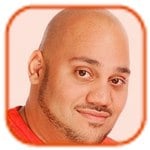 Posted by Andru Edwards Categories: Features, Podcasts, Transportation, Videocasts, Videos,
Okay, if you don't know, I used to be a pro wrestler. That's right, I'd put my tights on every week, step through the curtain, and enter a 20 x 20 wrestling ring to entertain a crowd of people, and I loved it. That was a long time ago, and now I bring you the hottest news in the consumer electronics world, as you know.
However, now that I am a Ford #FiestaMovement agent, you should expect to see something a bit more unique here on my channel each month. I'll be doing some pretty unique missions as part of the Fiesta Movement, using the Fiesta ST that was given to me for the duration of the Movement to bring you some cool stuff. This month? I'm bringing you into the world of professional wrestling as part of the June #Fitness theme.
Why pro wrestling? Well, I didn't want another agent to grab this mission and turn it into a comedy act! I saw this as an opportunity to educate the masses about this truly unique artform. I head to the Buddy Wayne pro wrestling training facility to chat about what it takes to become a professional wrestler. Buddy should know. After all, at just 5' 6", he has made a career in the land of the giants, having wrestling for both WWE (formerly WWF or the World Wrestling Federation) and WCW (World Championship Wrestling.) In wrestling, you only look as good as your opponent allows you to look, and Buddy was able to make his opponents look great for 12 years.
Don't forget to subscribe to Gear Live's YouTube channel!
Click to continue reading Bleeding Edge TV 489: Fiesta Movement Pro Wrestling 101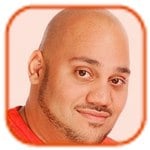 Posted by Andru Edwards Categories: Adventure, Culture, Nintendo,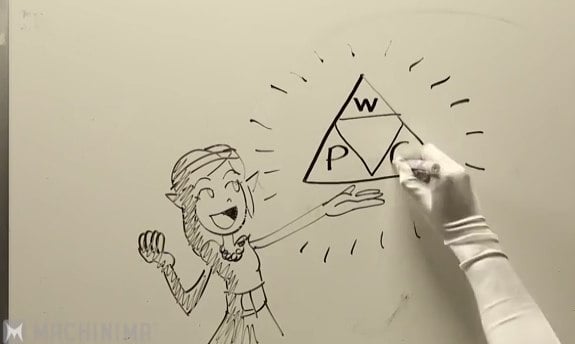 Princess Zelda is getting in on all that YouTube "Draw My Life" action, putting what possibly may be the most unique life yet to pen and paper. In all seriousness, though, we think that watching fans of iconic game characters making these types of videos is a fun idea. Here's to hoping we see more of this infused into gaming culture. For now, enjoy Zelda's life in the video after the break.
Click to continue reading Watch this: Draw My Life - Princess Zelda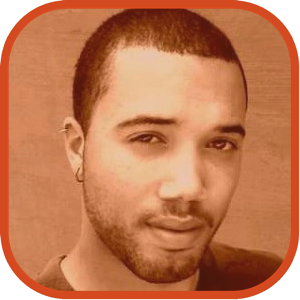 Posted by John Kilhefner Categories: Action, Adventure, Culture, Puzzle,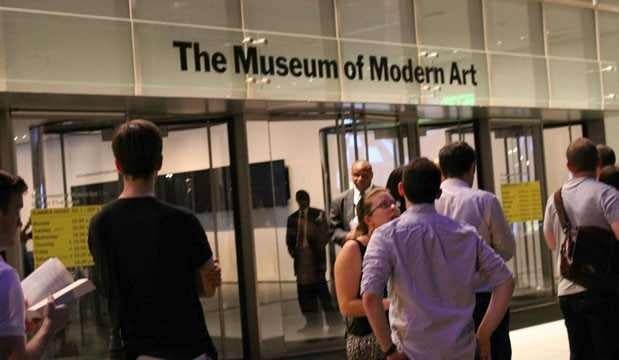 Museums must have something against Roger Ebert. First, the Smithsonian American Art Museum holds an exclusive video game event earlier this year, and now the New York City Museum of Modern Art is following suit.
MoMA is officially bringing in 14 videogame classics to begin an ongoing gaming collection that will go on display in March 2013 in the Philip Johnson Architecture and Design Galleries. Currently, the included games feature obvious choices such as Pac-Man, modern games like Portal, and obscure games like vib-ribbon. The collection MoMA is aiming for consists of about 40 titles, which will fall in as part of a "new category of artworks."
Click to continue reading Museum of Modern Art begins collecting video games for new exhibit
Read More

| MoMA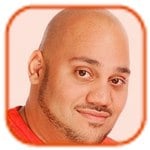 Posted by Andru Edwards Categories: Misc. Tech, Transportation,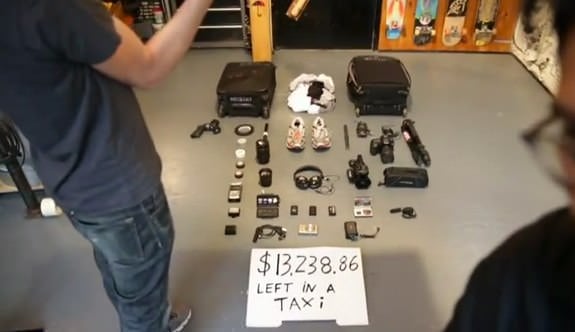 Have you ever left anything in a cab? We know plenty who've lost iPhone and Android devices, tablets, laptops, and other expensive gadgetry, but Casey Neistat accidentally left over $13,000 in expensive technology in his taxi. After going through the frustrating process of filing reports with the taxi company, making calls, and getting a police report filed, he wondered if he'd get his stuff back at all. Seriously, how likely is it that you leave something expensive in a taxi and expect to get it back? Normally the item is found by another passenger, or the taxi driver himself, and then disappears for good. Not this time.
Click to continue reading NYC taxi driver returns over $13,000 in lost gadgets to forgetful owner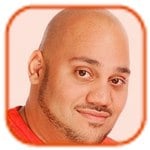 Posted by Andru Edwards Categories: Culture, Nintendo, Platformers, Trailers,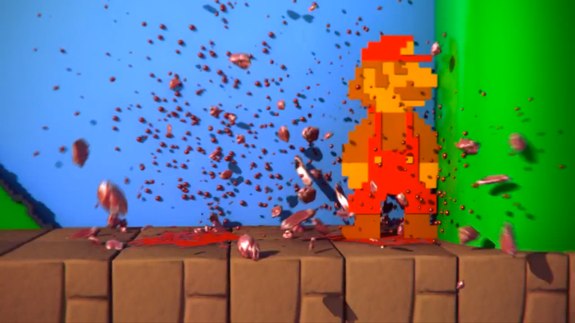 Check out the video below for Super Modern Mario Bros. It's a novel concept dreamed up by a gamer, removing a lot of the cutesy Mario-ness, dialing up the level of seriousness by removing the music and adding realistic sound effects. It's a bit more violent, too, with Goombas exploding and Mario crashing to his untimely demise when he leaps towards the end-of-level flag and fails to successfully grab hold and slide down. Look, just watch it--it's way more fun than reading our description!
Click to continue reading Super Modern Mario Bros. makes Mario unrealistically realistic (video!)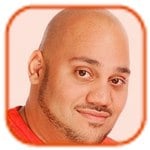 Posted by Andru Edwards Categories: Apple, Corporate News,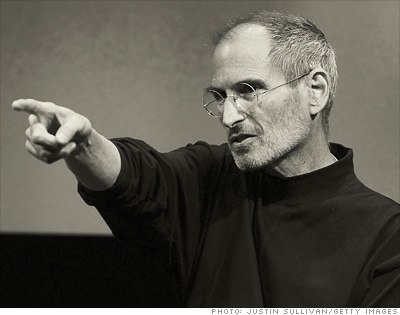 Fortune magazine recently published an in-depth piece on the highly secretive culture and inner workings of Apple. It's in the latest Fortune 500 issue, and isn't yet available freely online, however, you can download it from the Kindle Store for 99 cents to read it on a Kindle, PC, Mac, or any of the smartphone platforms they support (iOS, Android, etc.) For a buck, we'd consider this one a must-read. You get a lot of juicy tidbits about the company, including just how disappointed Steve Jobs was about the horribly botched launch of MobileMe:
According to a participant in the meeting, Jobs walked in, clad in his trademark black mock turtleneck and blue jeans, clasped his hands together and asked a simple question: "Can anyone tell me what MobileMe is supposed to do?" Having received a satisfactory answer, he continued, "So why the **** doesn't it do that?"

For the next half-hour Jobs berated the group. "You've tarnished Apple's reputation," he told them. "You should hate each other for having let each other down."
Harsh, but those are the actions of a man who seemingly doesn't tolerate failure, and aims to exceed expectations. In fact, he doesn't want to ever hear excuses from any of the Apple VP-level employees:
The janitor gets to explain why something went wrong. Senior people do not. "When you're the janitor," Jobs has repeatedly told incoming VPs, "reasons matter." He continues: "Somewhere between the janitor and the CEO, reasons stop mattering." That "Rubicon," he has said, "is crossed when you become a VP."
This is some good stuff, and Fortune has a lot more in the full-length article. If you're at all interested in Apple, either from a consumer standpoint, or just interest in the management style that makes them so unique, give this one a look.
Read More

| Inside Apple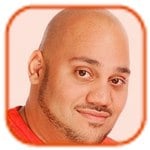 Posted by Andru Edwards Categories: Internet, Video Games,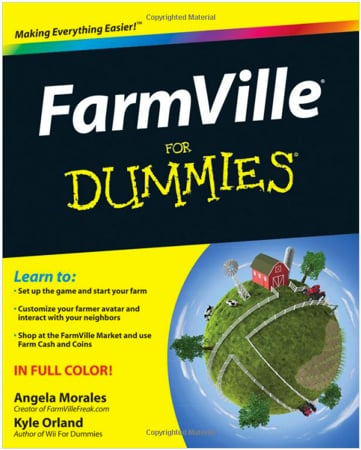 How do you justify the existence of a book that lays out the concept and strategy to succeed in Farmville? Especially when there are sites that can help you free of charge. Co-author Kyle Orland of Farmville for Dummies sat down with Ars Technica to make an argument for putting the casual Internet game into layman's terms.
"Sure, Farmville isn't a particularly difficult game—it practically holds your hand in telling you how to play, and there's a limited amount of strategy to playing," Orland told Ars. "Some of the sections of the game—especially the farmer's market and some aspects of animal tending—require multiple, time-lapsed steps to complete successfully, and the game only gives one screen of text-heavy explanation for how to go about them."
Click to continue reading Is a Farmville for Dummies book really necessary?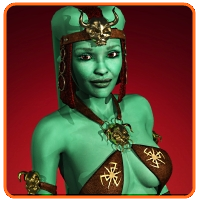 Posted by Patrick Lambert Categories: Internet,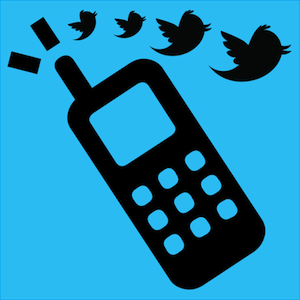 In light of the severe Internet disruptions that are happening in Egypt, where the government cut off all Internet access and SMS messages in and out of the country in an attempt to silence the 80 million people living there, we've seen a number of technologies come up to break the blockade. People have been using ham radios, satellite phones, and fax machines to make their voices heard. Now, Google and Twitter have partnered up over the weekend to create a phone-to-tweet service, where people from Egypt can make calls to an international number, and their messages will be tweeted automatically. Yet another example that proves you can't silence an entire people, and the communication always finds a way. Very cool.
Read More

| Google Blog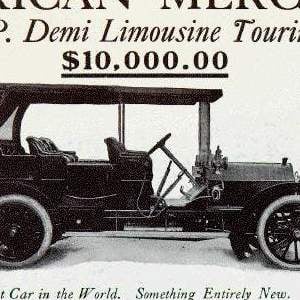 Posted by Drea Avellan Categories: Adventure, Culture, Role Playing Games,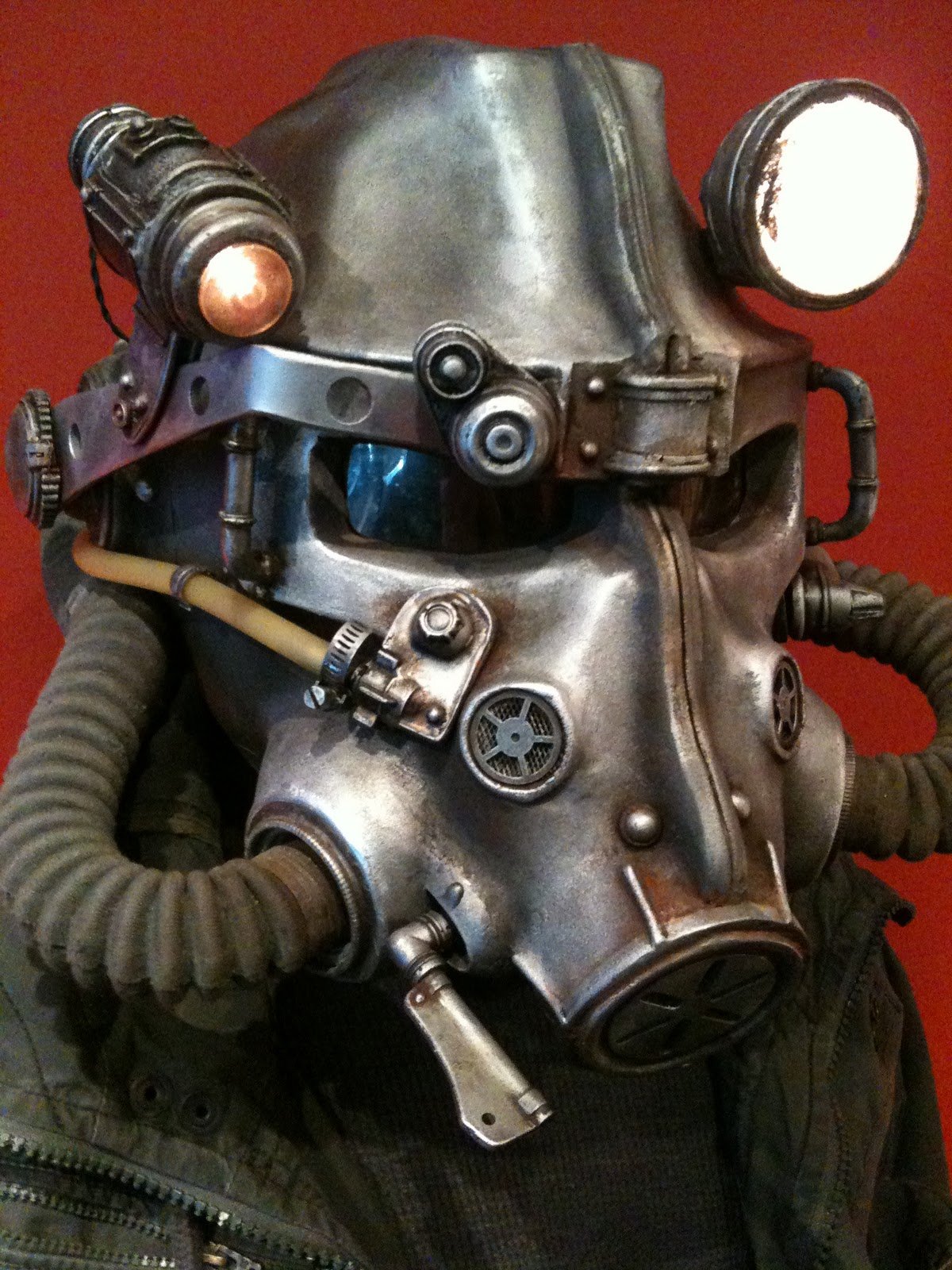 I am known to dabble in the arts - I paint, draw, and like to make a mess with glue. However, don't ever confuse this with being in the least crafty. I cannot make anything myself, which is a great loss when Halloween comes around. Unlike me, Josh Jay probably got all the candy on the block.
Josh is the creator of this amazing Fallout 3 helmet. Why he crafted this stunningly detailed piece is unknown, but those reasons don't matter. It is awesome.
To see pictures of the step-by-step process, you can view his Facebook galleries:
© Gear Live Inc. – User-posted content, unless source is quoted, is licensed under a Creative Commons Public Domain License. Gear Live graphics, logos, designs, page headers, button icons, videos, articles, blogs, forums, scripts and other service names are the trademarks of Gear Live Inc.