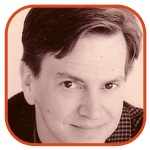 Posted by Tom Mason Categories: Conventions, Editorials, Movies, Television, Independent
Regular readers know how much I love the craigslist, the big box store of odd comic book jobs, and this week is no exception!
Some producers in New York are looking for an "American Comic Book Geek" for a Japanese TV program promoting the new Avengers movie.
A new band in Manhattan called The Super Friends needs a bass player.
Are you an actor who wants to be in a superhero hip-hop music video? "The actor does not have to rap, just act."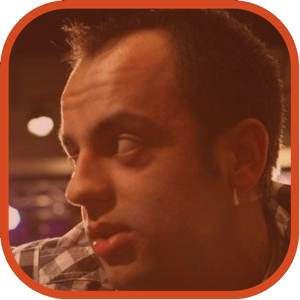 Posted by Andrey Malskiy Categories: Corporate News, Design, Internet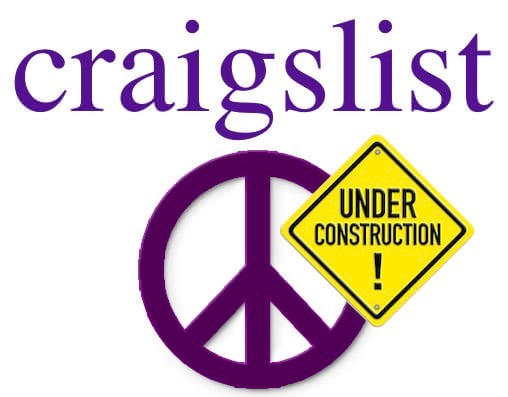 Craigslist is finally seeking to redesign its user interface after years of obligatory misuse of whitespace and text-heavy pages. Earlier this week, Cragslist posted that a job listing for Senior UI / Usability / Front End Engineer to revamp the rather stone-age (looks-wise) website. Craigslist hopse to revive its look, bringing it into the modern day and age. The revamp should also usher in an in-house app (or at the least a mobile friendly web app.)
Though we'd appreciate a mobile-friendly UI, what we would really want to see is an expanded search function, alongside improved navigation. We're not sure if you remember the last time Craigslist made a change in the UI, but even that was a subtle improvement over its predecessor. Even though Craigslist has been going strong with about 30 billion page views a month; it still faces competition from more targeted services like Zaarly and Airbnb, which offer connect users to local selling markets and places to crash.
Regardless of what changes Craigslist decides to make, we hope it'll stay true to its quick-loading pages and ease of use. If you find yourself pulling your hair out due to its lack of creativity and conveniently live in the Bay Area, you can apply for the job here.
Read More

| TechCrunch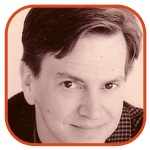 Posted by Tom Mason Categories: Editorials, Movies, DC Comics, Independent
As many of you already know, I love the Craigslist as the perfect opportunity to find the oddest of comic book jobs.
And here's one now: in Philadelphia, the comic book publisher Zenescope is looking for an actress to portray Alice in Wonderland.
Manga translators are needed in San Francisco.
A "multimedia company" wants to share a booth with you at Comic Con International this year.
A "comic book style film" needs female actresses for $100 a day.
Remember Nick Cuti's Moonchild character? Someone's acquired the audio rights and is looking for a model who looks as much like her as humanly possible.
MackVision Entertainment needs an intern for their new Motion Comics series.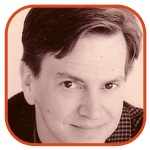 Posted by Tom Mason Categories: Editorials, Movies
As regular readers know, I love the Craigslist. It's like walking into a strange house - you never know what you're going to find.
A New York High School Drama/Performing Arts Instructor needs someone who can make 3 superhero capes.
An indie filmmaker in New York is looking for "legitimate producers" for their movie that's described as "a blend of Martial arts and comic book mythology and deep character development/plot set in a realistic urban setting."
A studio in Santa Clarita, CA is looking for a character designer.
And, finally, a summer camp in Portland, Oregon is looking for a Lead Outdoor Education Instructor. You will "join a guild, learning and working in a community that teaches wilderness survival, homesteading and traditional skills. Plus, you become part of a league of comic book, sci-fi, fantasy and pop culture nerds who love the outdoors (we see no dichotomy)." And they're paying money, too.
Good luck, job seekers!
[Artwork: Capes by Robert Kirkman and Mark Englert]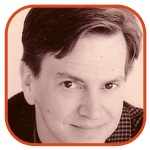 Posted by Tom Mason Categories: Conventions, Editorials
Everyone already knows my unrequited love for Craigslist job-hunting. Let's see if I can make you a fan as well:
Los Angeles: I'm thinking this might not happen since Wizard World L.A. is canned. But, someone was looking for a female cosplayer to hand out biz cards promoting their website. You need your own costume, though.
Los Angeles: And speaking a costumes, a costume designer is wanted for graphic novel character. They want to launch at the NY Comic Con in October so start sewing.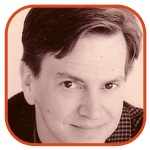 Posted by Tom Mason Categories: Editorials, Dark Horse Comics
Craigslist is like the Match.com of job hunting. Sometimes, you find a partner that's not too damaged and looks good in the right light, and other times it's all unemployed fatties still using their yearbook picture for their profile.
You can decide which is which today.
Los Angeles: It may not be the next Captain America or even Cowboys & Aliens, but if you want to be in a super-hero there's a casting call for The Superluver Project. It's "a new comic tale of a super-suave superhero and his quest to spread a little love and order around the world."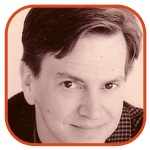 Posted by Tom Mason Categories: Conventions, Editorials, Movies, Independent
Despite the buzzwords that get thrown around, rich people are not really job creators, they're money-holders.
The real job creators are in the comic book industry, and some of them are on Craigslist. Here are a few to help you:
If you have a comic book store in the Los Angeles area, a low-budget filmmaker wants to borrow it for a short-film shoot from October 7-9.
Famous Monsters of Filmland in Los Angeles is looking for "a creative, self-starting Graphic Design Intern."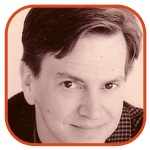 Posted by Tom Mason Categories: Conventions, Editorials, Movies
It's that time of the week again! Time to check out my favorite website for job listings in the wide-ranging and eclectic field of comic book jobs.
Here's what's happening on craigslist:
A production company in the San Fernando Valley (California) is "seeking a lead actress for a live action comic book film." For the right superheroine, they'll be $350 per day. "Think comic book meets really goofy lines and fight scenes."
And if you're a guy, they're also looking for a villain. But comic book movie villainy pays less, $125 per day.
The Los Angeles Comic Book And Science Fiction Convention is looking for vendors interesting in setting up at their April 17th show.
Nostalgic Books and Comics in San Gabriel (California) is looking for "any comic-related costume people who may be interested in showing up and being a part of" their Free Comic Book Day celebration.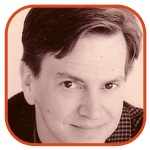 Posted by Tom Mason Categories: Editorials, Independent
It's time to visit my favorite place that isn't in front of the TV: Craigslist. Let's see who's hiring:
Heroic Publishing in Long Beach, California is looking for an assistant for a couple of days each week.
A female model is needed for a superhero photo shoot "for a comic book project for class."
A live-action comic book movie needs an actor to play the villain. "Any stage fighting, martial arts, and certainly any acting background is preferential but not absolutely necessary."
1821 Comics in Los Angeles is on the hunt for interns. They're doing the Romeo And Juliet: The War graphic novel with Stan Lee.
A "Comic Book Group" based in New York is looking for the full run of comic book freelancers: pencillers, inkers, colorists, letterers.
Good luck, job seekers!
[Artwork: Abiding Perdition from 1821 Studios]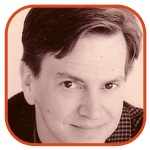 Posted by Tom Mason Categories: Editorials, Independent
Heads up, Los Angeles!
The publishers of Shrapnel and Lords Of Misrule and Hercules, Radical Studios, is looking for a Director of Retail Marketing to "manage, build and grow our retail merchandising business."

You'll report directly to the Chief Marketing Officer and "will be a key contributor on the Radical Studios marketing and sales team."

Lots of fun stuff involved in that position: retail marketing strategies, point-of-purchase displays, social media and email programs with retailers. Plus trying to keep editorial, creative and sales people from getting up in everyone's grill.

You'll need an understanding of the mass market retail biz (both the big box and bookstore models), as well as knowledge of the direct market.

Radical has a nice spread at Comic Con International at San Diego so you'll most likely join in the fun at your boss' expense.

That way, if you land this job, you can buy me a drink.

[Artwork: Shrapnel, from Radical Publishing]
Read More

| Craigslist

© Gear Live Inc. – User-posted content, unless source is quoted, is licensed under a Creative Commons Public Domain License. Gear Live graphics, logos, designs, page headers, button icons, videos, articles, blogs, forums, scripts and other service names are the trademarks of Gear Live Inc.