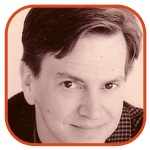 Posted by Tom Mason Categories: Editorials, DC Comics
If there's one comic book I'm really looking forward to in November, it's Batman Confidential #50. For starters, it's the first of a 5-part story by writer Marc Guggenheim, the executive producer of the upcoming super-hero TV series No Ordinary Family. That would have me at the comic store anyway.
But what's going to get me there on November 3 is that the art (and cover) is by my pal Jerry Bingham (artist on Batman: Son Of The Demon, one of the great graphic novels of all time). DC's promo copy says Jerry's drawing Batman "for the first time in more than 20 years," and who am I to argue?
I've known Jerry for years – I've commissioned covers from him on comics I've edited and written. And he was a design-and-color consultant in the early days of the Ultraverse, so I got to hang with him nearly every day and watch him work. I can't wait for this.
This 56-page issue stars "a younger, more maverick Batman as he faces a foe who had once tangled with the Justice League of America in the Orient!" The back-up JLA story ties in with Marc and Jerry's lead.
I'm already in line.
[Artwork: Cover to Batman Confidential #50 by Jerry Bingham, © DC Entertainment]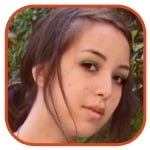 Posted by Robin Paulson Categories: Conventions, Image Comics
The congratulations keep coming for Chew writer John Layman and artist Rob Guillory!
Following in the footsteps of the Image comic's first trade paperback, Taster's Choice, the second volume, International Flavor landed on the New York Times Best Sellers List this week. Considering that the Scott Pilgrim movie buzz has sent fans flocking to comic book stores and blockading much of the list, this is quite an accomplishment.
The series follows Tony Chu, an FDA agent who receives psychic sensations from anything he consumes (coined a "cibopath"), on his adventures in a reality where eating chickens is illegal.
Layman and Guillory are scheduled to be at San Diego Comic Con, selling the hardcover Chew Omnivore Edition (set for wide release on August 11) as well as a special convention variant cover for Chew #12 (in stores next week, on July 14). Make sure you get there quick—I have a hard time believing that a cover titled "The Radioactive Mona Lisa Chicken Cover" will take long to sell out.
Read More

| NY Times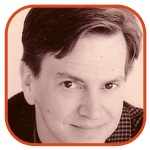 Posted by Tom Mason Categories: Editorials, Movies, Reviews, Television, DC Comics, Marvel Comics
Hey Librarians! Pack up your decimals of Dewey and head out to Washington DC, where all the cool graphic novels are going to be talked about. It's the American Library Association's annual conference, and it's set for June 24-June 29. Early Word has the word on all the graphic novel programming just waiting for you.
Dave Simons: It's been one year since the death of the acclaimed artist Dave Simons and his friend Daniel Best and 20th Century Danny Boy remembers him with stories and quotes, like this one: "Here is my recipe for a winning comic book cover: Flame. Gorilla. Skull. Hot chick. Other elements of interest: Nazis, dinosaurs." I would totally buy Flaming Gorilla Skull Chick Vs. Nazi Dinosaur #1 from any publisher. Even at $3.99. I'll even write it. And I wish Dave was still alive to draw it.
Superman Serials: The Bijou Blog takes a look at those Superman movies that most comic book fans don't care about: the old serials like Superman and Atom Man Vs. Superman, starring Kirk Alyn. "His Superman seems stern at times, then happy-go-lucky, but also happens to take a sadistic glee in cracking two crooks' heads together. The cape appears to give him some trouble. Alyn is seen to push it out of his way several times and he never runs while in costume, doing more of a ballet leap to keep from tripping."
Click to continue reading Weekend Reading: Bob Bolling, Dave Simons, Kirk Alyn and Chuck Jones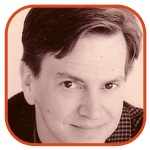 Posted by Tom Mason Categories: Editorials, Independent
Frank Frazetta died this week. I wish there was a nicer way to say it. I never met him - and if I had I'm sure only fanboy drool would've burbled out in place of actual words - but I sure have a lot of his stuff around my office.
If you're not familiar with Frazetta's output, then you are missing out on the main influence of fantasy art for the last couple of generations. And seriously, if you're really not familiar with his work, I'm unfriending you right now.
I bought I lot of books I'm never going to read and am not at all interested in - just because they had a Frazetta cover. I wanted to have that cover and couldn't care less about the pages behind it. Just a couple of weeks ago, I bought a copy of Night Walk by Bob Shaw ("Sightless, marooned on a prison planet, Sam Tallon faces a desperate odyssey - to save the Universe that had disowned him"). Frazetta's cover painting showed some guy using a spear to jam a giant spider into some sort of gooey liquid. I'll stare at that cover again and again, and never read page 1. I'm sure there's a medical term for my condition.
Click to continue reading Frank Frazetta
Read More

| Comics Beat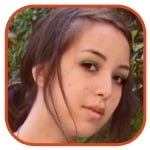 Posted by Robin Paulson Categories: Image Comics
Rolling into the second five-issue arc, "International Flavor," Chew's John Layman and Rob Guillory offer a sneak peek of what's to come with the cover of issue #9.
Vampires with a thing for Hawaiian chicks? Tony Chu's retelling of Lilo and Stitch? Sometimes it pains me more to see these covers, knowing that I'll have to wait an entire four months before I will actually discover what the story entails.
In the meantime, I highly suggest that you pick up the first trade book on your way to purchasing Chew #6 when it hits your local comic book shop this Wednesday—it makes for a great holiday gift (even more so if you need to catch up on the series)!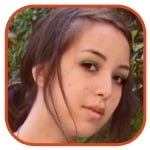 Posted by Robin Paulson Categories: Image Comics
In celebration of John Layman and Rob Guillory's kick-ass comic Chew completing its "Taster's Choice" arc with Chew #5 today, Image Comics posted the cover of Chew #8 on their Twitter.
Protagonist Tony Chu looks pretty darn angry. Then again, I probably would be too if I was looking for a missing
rooster
King of Cocks. While I'm quite confused about where this story is going to head, I know that from the last five issues of this series, I will not be one bit disappointed.
So go out and buy Chew #5 already (and good luck finding previous issues)!
(FYI - You can also follow Comix411 on Twitter.)
Read More

| Image Comics Twitter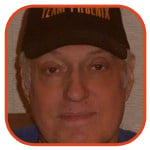 Posted by Joel Rosenberg Categories: Editorials, Wizard Entertainment
Everybody has their pet peeves where comics are concerned. One of my biggest is misleading covers. Many times they are deceitful or worse - they give away the big surprise at the end. Let's take this month's "Wizard" magazine. Featured is a great cover on the new JLA. In fact, my fellow blogmate, David Torres has posted an article about it. Unfortunately, the entire Wizard article is about James Robinson's favorite JLA titles and not the new JLA. Interesting in itself, but not why I picked up the issue. I wanted to learn about the new JLA and that's what I expected the article to tell me. Sure, expert bloggers such as David know all the websites to get scoops and spoilers (such as this very blog, Comix 411), but people spend good money on "Wizard" and shouldn't they deliver what they promise? Granted, last month, when they put Scarlett Johansson on the cover, most of my customers were more interested in her than her movie, "The Spirit". But I am running a comic store and not a newsstand. When my customers ask me about an article in a magazine I, in good faith, have to tell them the truth. There was no article on the new JLA.
Another peeve is covers that give away the big surprise on the last page. The Death of Captain America is only the most recent example. I really want to be surprised if, in fact, there is a surprise to be had. Villains who spend the whole issue clouded in darkness show up on the cover. Unluckily, I have suffered a brain freeze and can't think of any specific examples. But I bet you can, so leave some comments on some examples of comic book covers that either spoiled an ending for you or didn't come through with the content on the inside of the publication.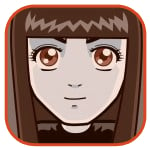 Posted by Sheila Franklin Categories: Design, Misc. Tech, PC / Laptop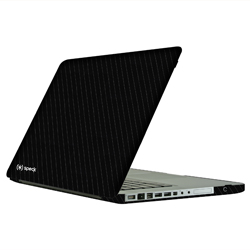 Speck has announced their new SeeThru and Fitted cases for the MacBook, MacBook Pro and MacBook Air. The fabric-covered, form-fit hard shell covers with rubber feet are available in several styles and colors and protect your Mac against dirt, bumps, and bruises. As with most of Speck products, the covers are snap-on and off with access to keyboard, drive and ports. Each will carry a price of $69.95 to $99.95 and the company says they will add additional designs in the future.
Read More

| Speck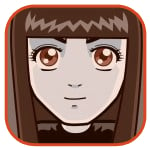 Posted by Sheila Franklin Categories: Cell Phones, Design, Handhelds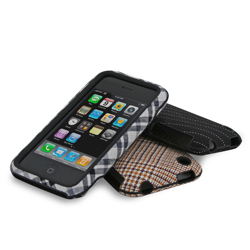 Speck has a new line of covers for the iPhone 3G. Their Fitted is a 2-piece, snap together, easy grip design made with an interior soft-touch polycarbonate hard-shell lining. Of course, there is complete access to ports, controls and sensors. So far, only the tan houndstooth check, black-and-white plaid and black herringbone with pinstripes cases are available for $29.95 each, but Speck says that other styles and patterns will be added to the line at a later date.
Read More

| Speck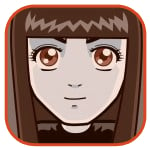 Posted by Sheila Franklin Categories: Apple, Portable Audio / Video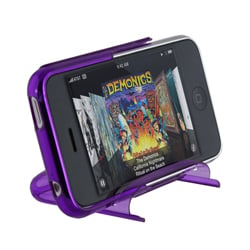 Speck has announced that they now shipping their SeeThru iPhone 3G hard shells. The cases have rubber, no-slip grippers in its two piece, snap together design. Remove the bottom only for docking or use it as a stand for viewing photos or video. Like their other cases, there is access to controls, sensors, and ports. Available in Amethyst Purple, Rose Quartz Pink, Garnet Red, Diamond Clear, or Obsidian Black for $29.95 on their site or in Apple stores.
(Thanks, Jen)
Read More

| Speck

© Gear Live Inc. – User-posted content, unless source is quoted, is licensed under a Creative Commons Public Domain License. Gear Live graphics, logos, designs, page headers, button icons, videos, articles, blogs, forums, scripts and other service names are the trademarks of Gear Live Inc.