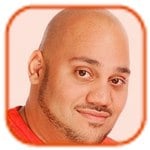 Posted by Andru Edwards Categories: Celebrities, News,
Janelle Monae doesn't want to dress sexily.
The "Tightrope" singer feels her voice should be the main focus of people's attention when they are watching her perform, rather than her body.
"There are no women who perform fully clothed - still to this day there aren't. To me, that was a problem, to say 'If you want to be in the music industry, you need to be able to sell sex' ... I want to be in control of my body. I don't ever want a man or a woman to tell me to dress that way. I think its up to me."
Janelle, 28, also said she never takes too long thinking about her stage costumes, favoring black suits, because worrying about her wardrobe interferes with her creativity. "If I have to think about my outfit for longer than, like, two minutes, I've wasted my time. Who wants to think about, 'What am I going to wear to this performance?' I need to be focusing on creating, changing the world," she told Britain's Marie Claire.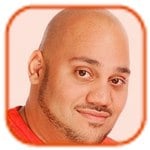 Posted by Andru Edwards Categories: Buena Vista, Disney, Action, Adaptation, Adventure, Science Fiction, Sequels, Casting, Celeb News, Upcoming Releases,
Elizabeth Olsen has never been a fan of comic books.
The 24-year-old actress plays Scarlet Witch in the upcoming superhero movie The Avengers: Age of Ultron and, although she admits she's never really been one to read a comics, she insists she had heard of her alter-ego before she was handed the role.
"I'm not much of a comic book person. I like comic book movies but my brother [Trent, a screenwriter] is the comic book guy. If I'm having a meeting, I ask my brother to tell me about it. But of course I'd seen The Avengers! I've seen all the Marvel movies. I love those movies. Marvel keep the fantastical qualities but create something as realistic as they can make for this world. There's something genuinely broken. Everyone has their Achilles' heel," she said.
The screen star admits she doesn't know how she managed to secure herself the role in the Marvel movie, but doesn't think the director, Joss Whedon, hired her to wear racy outfits like the ones in the comic.
Click to continue reading Despite Being Cast in 'Avengers,' Elizabeth Olsen Doesn't Like Comics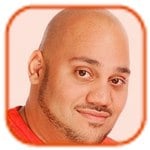 Posted by Andru Edwards Categories: Relativity, Action, Drama, Thrillers, Filmmaking, New Releases,
Amber Heard wore a "condom dress" in 3 Days to Kill.
The 27-year-old actress - who is engaged to Johnny Depp - admits shooting the movie wasn't always comfortable because of adverse weather conditions and the uncomfortable costumes she donned to play Agent Vivi.
"We filmed in the winter in Paris. It was about 20 degrees on the best day and I was literally wearing dresses made out of the same material condoms are made out of. I'm not kidding, there's this incredible latex designer who does a line of latex dresses. They were as weather protective as a condom would be. It's snowing and icing. They had to keep throwing hot water on the cobblestones because it was freezing over. It was raining and snowy, there was ice all over the cobblestone streets and I'm wearing six-inch unbroken-in Louboutins and Jimmy Choos and I'm in a condom dress and a long blonde wig. Did I mention it was snowy and cold?"
Amber also revealed she is "dying" to go to a country dancing night at Los Angeles gay bar Oil Can Harry's: "I'm dying to go. Every week, I try to make plans with my gays to go and every week something happens and I can't go. I'm dying to."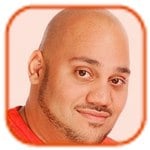 Posted by Andru Edwards Categories: Columbia Pictures, MGM, Action, Remakes, Science Fiction, Celeb News, Filmmaking, Upcoming Releases,
Michael Keaton claims the new Robocop costume is a "sissy suit."
The actor - who appears in the cyborg cop reboot as Raymond Sellers, CEO of the evil Omnicorp organization - joked the special effects armor Joel Kinnaman had to wear as the title character wasn't a patch on the rubber suit he had to don to play Batman in 1989.
"That sissy suit - they have air conditioning in it. [When I played Batman] I couldn't do [any] of that because I couldn't get up to go the bathroom. They put me in this thing and inside, honestly, I started having panic attacks. Literally, panic attacks. So, I thought, 'I don't know how I'm going to do this, man. I'm feeling really, really scared.'"
While costume design has come on since the 80s, Joel said his 45lb suit was still difficult to wield, and took almost two hours to put on each day. "It was a bit of a challenge to put on. It was so uncomfortable, it was digging in everywhere, it was pressing down on my shoulders, and I was sweating like a pig. After twenty minutes, I said, 'I gotta get out of this!' And then, it was a daunting idea that I was going to have to wear this for 14 hours a day, six days a week for five months," he said.
Click to continue reading Michael Keaton: Robocop Costume a "Sissy Suit"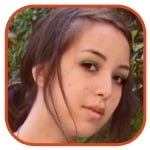 Posted by Robin Paulson Categories: Buena Vista, Columbia Pictures, Disney, Lionsgate, Sony, Action, Adaptation, Drama, Foreign, Horror, Period, Science Fiction, Sequels, Thrillers, Casting, Celebrity Gossip, Distribution, Filmmaking, New Releases, Scripts, Trailers, Upcoming Releases,
+ It's a good thing that Jennifer Lawrence's white dress from American Hustle only cost $3.99 for a yard of the fabric: costume designer Michael Wilkinson revealed that the actress got into some trouble eating Doritos while in costume. Yeah, we're not surprised, either.
+ Disney/Marvel announced that the sequel to Thor: The Dark World has been greenlit, adding that Christopher Yost (who co-wrote Thor: The Dark World) and Craig Kyle (who produced both Thor films) are set to write it.
+ Twilight alum Nikki Reed has been cast in horror film Email, which will be set in Singapore. Perhaps this latest American-take-on-Asian-horror project will serve as her springboard onto bigger projects, as it seemed to do for Naomi Watts (almost forgot that she was in The Ring, eh?).
+ Forest Whitaker will be taking a step behind the camera to direct Lionsgate's adaptation of the best-selling book The Shack.
Click to continue reading Cinecast: JLaw Worried 'American Hustle' Costumer, 'Thor 3' a Go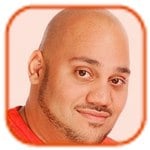 Posted by Andru Edwards Categories: Artist News, Concerts / Tours, Gossip, Rumors, Pop,
Lady Gaga is opening a Michael Jackson museum which will showcase $2 million worth of the legend's stuff.
The "Applause" hitmaker increased her collection of products which belonged to the late star - who died of acute Propofol intoxication in June 2009 - in 2012 when she bought 55 items from an auction, and she takes good care of iconic memorabilia including the famous jacket which features in his 1983 hit "Thriller" and white Swarovski crystal encrusted glove which cost $194,000.
Gaga feels it's essential the late King of Pop of should be remembered and since she treasures her own tour clothes she felt uneasy when Michael's were sold and has spent millions to make sure they are well preserved: "I will put together a museum and put the money to a foundation he cares about. The reason I bought Michael's clothes was because my tour clothes mean more to me than anything, my awards, records. I believe they carry the energy and memories of the night. With Michael's clothes being sold when he was not here made me feel really uncomfortable, upset and I don't why. I take care of them - they are in the right temperature and are preserved. I have spent millions. I believe that the fans' energy gets stuck in the clothes. I wanted to preserve that for him."
Click to continue reading Lady Gaga to Open Michael Jackson Museum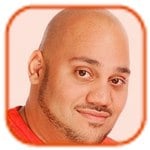 Posted by Andru Edwards Categories: Television, Clothing, Parties, Rumors,
Heidi Klum went out in disguise on New Year's Eve.
The 40-year-old catwalk beauty saw in 2014 at the Hakkasan Las Vegas Restaurant and Nightclub with her boyfriend Martin Kristen and some friends earlier this week dressed in a wig and sexy devil ears.
"She was dressed incognito in a short black wig, feather boa and light-up devil ears. Others in her group had a boa or ears, but no one else was wearing the whole get-up," a source said.
This isn't the first time the Project Runway host has gone all out on a costume for an event as she dressed up as a wrinkled old lady for her spooky Halloween bash last year. The stunning model wore a pearl necklace, a suit skirt and blazer, as well as latex skin with wrinkle effects. Prosthetic effects and make-up were remarkably added to age spots and raise veins in her legs to give her skin an aged appearance. She also covered her luscious blonde locks with a white wig.
Click to continue reading Heidi Klum Spends New Year's Eve in Disguise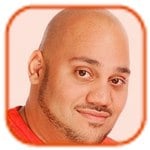 Posted by Andru Edwards Categories: Television, Clothing, Parties,
Kelly Osbourne dressed as Carrie to celebrate Halloween last night.
The 28-year-old star recreated the blood soaked look of the iconic character from the 1976 horror movie - which has just been remade with Chloe Moretz in the lead role. The Fashion Police host slipped into the gory prom dress to attend Adam Lambert's Halloween Party, which was Powered by CIROC, Bootsy Bellows in West Hollywood.
Kelly needed the help of her fiance Matthew Mosshart to complete her gruesome look for fright night. Writing on her Twitter page before heading out, she posted,
Soooo excited for tonight's #Halloween costume!!!! Getting my fiance to poor a bucket of blood over my head!!! es I'm going as Carrie however I have a feeling I might end up looking like a tampon! [sic]." She added, "#LetTheBloodPouringBegin! This feels disgusting! [sic]."
Kelly traded in her violet locks for an auburn wig, which she teamed with a delicate tiara and had fake blood all over her face and chest as well as her dress.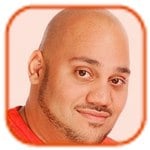 Posted by Andru Edwards Categories: Music, Clothing, Photos,
Miley Cyrus bared her breast in a provocative Halloween outfit last night.
The 20-year-old pop star dressed up as rapper Lil' Kim for a costume party, sporting a purple one-shouldered jumpsuit which left her entire left breast exposed. The "Wrecking Ball" hitmaker - who was also adorned a matching purple wig - covered her modesty with the use of silver and purple glitter in the shape of a flower petal. Miley shared pictures of the raunchy outfit on Twitter, with one caption reading, "Happy Halllllloweeeen [sic]."
The singer's bare-breasted snaps highlighted her infamous "Just Breathe" tattoo, which she got at the age of 17, located under her left breast on her ribcage. Miley also posted a close-up of her purple wig, reminiscent of the colorful hairpieces worn by troubled child star Amanda Bynes earlier this year, captioning it, "SHHHH*tzzzz A WIGGGG [sic]."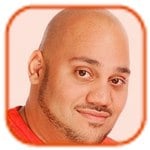 Posted by Andru Edwards Categories: Television, Parties, Photos,
Hugh Hefner and his wife dressed as Robin Thicke and Miley Cyrus for Halloween.
The 87-year-old Playboy magnate and his 27-year-old spouse Crystal Harris opted for a topical costume for his annual Halloween party at the Playboy Mansion in Los Angeles, California, on Saturday, as they spoofed the controversial MTV Video Music Awards performance from August.
Hugh wore a pinstriped suit and dark sunglasses just like "Blurred Lines" crooner Robin, 36, while Crystal was adorned in a flesh-colored dress - similar to the latex two-piece bikini worn by Miley - and put her blonde hair into pigtails like the "Wrecking Ball" hitmaker.
Crystal shared a humorous picture of their costumes on her Instagram account, which shows her bending over in front of her husband with her tongue sticking out. The blonde beauty also has a large foam finger on display.
© Gear Live Inc. – User-posted content, unless source is quoted, is licensed under a Creative Commons Public Domain License. Gear Live graphics, logos, designs, page headers, button icons, videos, articles, blogs, forums, scripts and other service names are the trademarks of Gear Live Inc.