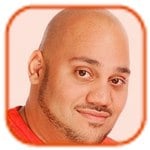 Posted by Andru Edwards Categories: Apple, Microsoft, PC / Laptop, Software,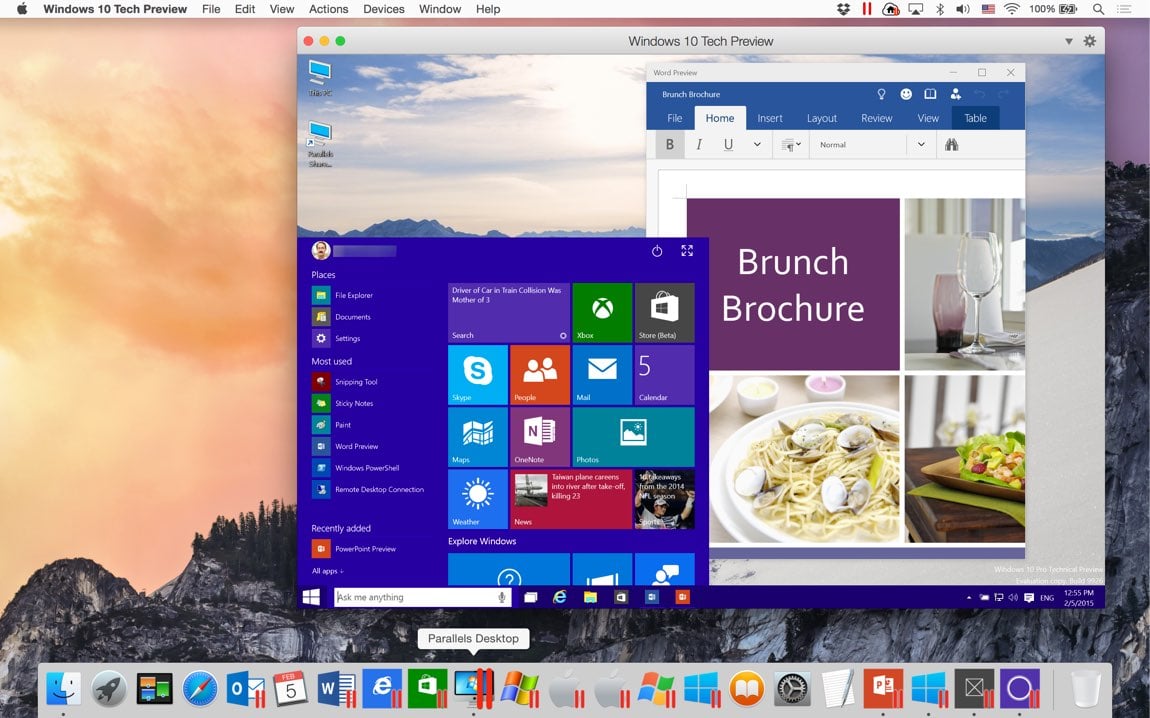 If you're looking to start running that fresh Microsoft Windows 10 Technical Preview on your Mac, Parallels has you covered. The company has announced experimental support in Parallels Desktop 10 for Mac that will now allow you to install and run the early look at the Windows 10 operating system, alongside the Office Preview for Windows 10. Microsoft is doing some impressive things with Windows 10, and with Parallels you can get a look at things like Cortana, Windows Store beta, the reimagined Start menu, and more. You just need to be running Parallels 10.1.4 build 28883 or later and you're good to go!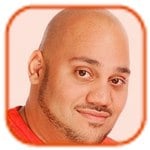 Posted by Andru Edwards Categories: Cell Phones, Features, Microsoft,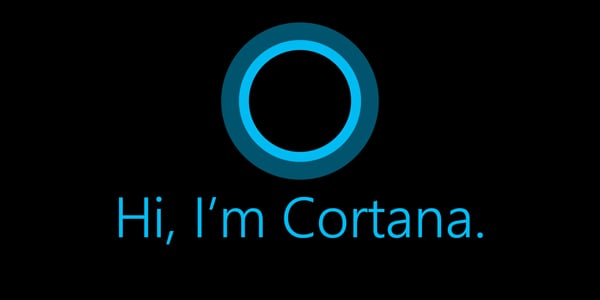 Curious about how Cortana made her way from assisting Master Chief in Halo over to helping you out on Windows Phone? During a sit-down with Microsoft's Marcus Ash, he spoke to us about what it took to get Cortana just right on Windows Phone and to be seen as a legitimate competitor to Apple's Siri.
First, the Cortana logo was the first thing Microsoft has to get right. Originally, they didn't want a physical representation. The thought was that people could think it was creepy if it is "too human." They also didn't want it to be like Clippy, the infamous character from Microsoft Office that was hated by many. It was also decided that Cortana couldn't be just a voice, since it wouldn't feel the same.
Initially, Microsoft tried to use the Xbox Live avatar idea, but that was odd due to everyone having the female Cortana voice. Then they started playing around with the circle. A circle can stretch, bounce, and transform. They also tried triangles, diamonds, hearts, and the ability of letter the user choose any of these. At the end of the day, the circle next to Metro on the start screen looked good, so that was what Microsoft decided on. The next issue was that a simple circle isn't iconic, and is hard to brand. That's when the Windows Phone team met with the Halo team at 343 Industries.
Click to continue reading How Cortana made the leap from Halo to Windows Phone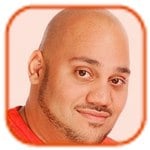 Posted by Andru Edwards Categories: Cell Phones, Features, Microsoft, Software,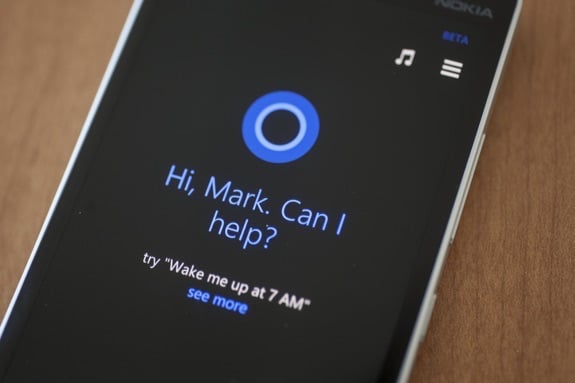 One of the more exciting aspects of Windows Phone 8.1 is the appearance of Cortana, a Siri-like voice-based personal assistant. We spent time talking to Microsoft's Marcus Ash about Cortana, and we asked him about the possibility of Cortana making its way over to other smartphone platforms like iOS and Android. After all, the demo we were given was impressive. According to Marcus, at first it'll be a focus that is part of Windows Phone, and that's the number one priority with Cortana.
To extend Cortana across the entire smartphone ecosystem, that's the part that Microsoft is still mulling over and figuring out. The question is "How do we get Android or iOS users that also use Windows to have a great Cortana experience?" As a company, Microsoft is putting work into solving the question, and it isn't afraid to put its apps on competing platforms. After all, there's Office on Android and iOS, Bing, and others. For our money, it makes a lot more sense for Microsoft to release Cortana across multiple ecosystems rather than tying the service down as a Windows Phone exclusive. It's not the kind of feature that sells phones (similarly, we don't think that Siri on its own sells iPhones, either.) As a cloud-powered service, is Cortana a Windows play or a service play? Time will tell.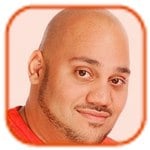 Posted by Andru Edwards Categories: Cell Phones, Corporate News, Features, Handhelds, Microsoft, PC / Laptop, Software,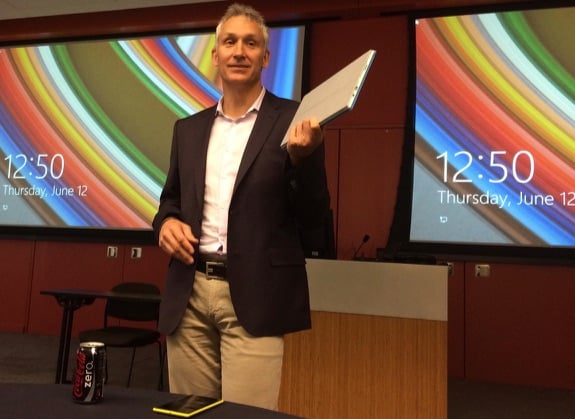 Chris Weber is the CVP of Mobile Devices Sales at Microsoft, re-joining the company through it's purchase of Nokia, where he was in charge of global sales. He knows his way around every Lumia device, and is now aiming to make sure that Windows Phone first-party hardware is an even player at the devices table. We were able to sit down with Chris to talk about Nokia, Lumia, Windows Phone, and what changes need to be made in order to realize the success he is seeking. Check out the full interview below:
When is Windows Phone 8.1 coming out?
The answer varies by device and operator. The Lumia 630 and 635 are the first 8.1 products, launched internationally. We're also working with our current products, and any Windows 8 phone is upgradeable to 8.1. There is currently a developer preview, but the operator version requires further testing. 8.1 is a completely different experience. Things like the background wallpaper, increased customization, and especially Cortana, which is one of the best features.
There are key differences between Cortana and similar services on other devices. It proactively learns. The other day I was flying to Moscow. The week before, it asked if it wanted me to track my flight to Moscow. There is a link that says "Do you want to know how I knew that?" Cortana looked at my calendar and started looking up flight numbers. It also has geo-fencing. You can say "Remind me that Ignacio owes me $100." I can say remind me when I send an email, when I arrive home, etc. Or "Remind me to pick up my dry cleaning" and when you get in the area, the message pops up. "Remind me to pick up milk at the grocery store" and you get the choice of having it remind you when you are near any grocery store, not just one specific one.
Back to being on the plane, I said "Remind me to download the music for guitar when I get home." It's really, really good. Flow writing, which is similar to Swype, means I can do emails faster on my phone than on the keyboard now. I got a new phone and it wasn't running 8.1 and the hunt and peck was tough!
Click to continue reading Chris Weber interview: The future of device branding for Windows Phone

Posted by Chris Pereira Categories: Bungie, E3, First Person Shooters, Microsoft, Release Dates, Trailers, Xbox 360,
As opposed to the other Halo 3 video which was practically nothing but live action, this video is filled with just over two minutes of Halo 3's single player – and it looks good. Cortana makes a brief appearance, and what looks to be an array of new Covenant dropships, new armor for the Brutes and a lot of other things only Halo fanatics can really appreciate. Nevertheless, give it a watch and keep counting down the days until September 25.

Posted by Chris Pereira Categories: Accessories, Action, Activision, Adventure, Bungie, CAPCOM, Casual, Corporate News, Driving, E3, Electronic Arts, First Person Shooters, Hardware, Microsoft, Party Games, PC, Puzzle, Release Dates, Retro, Role Playing Games, SEGA, Simulation, Special Editions, Sports, Strategy, Survival Horror, Take2, Third Person Shooters, Trailers, Ubisoft, Xbox 360, Xbox Live, Xbox Live Arcade, Xbox Live Marketplace,
Unfortunately, I wasn't able to attend E3 this year – instead, I'm on vacation in Cape Cod, using awful hotel Wi-Fi to watch streamed press conferences. Not the most glamorous way to take it all in, but exciting announcements, great games and new details are welcome no matter how you hear about them.
Here's my personal transcription (in very brief form) of all the announcements and showings, along with some reflection on what Microsoft had to show.
Click to continue reading E3 2007: Microsoft's Press Conference Recap And Impressions
© Gear Live Inc. – User-posted content, unless source is quoted, is licensed under a Creative Commons Public Domain License. Gear Live graphics, logos, designs, page headers, button icons, videos, articles, blogs, forums, scripts and other service names are the trademarks of Gear Live Inc.