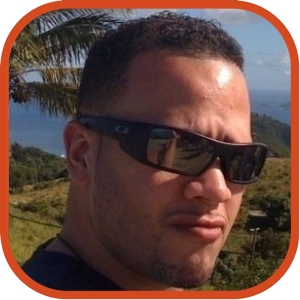 Posted by Jason Diaz Categories: Apple, Corporate News, Rumors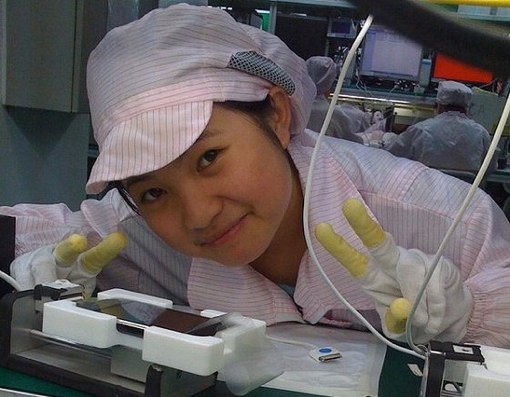 We at Gear Live have been hearing early morning reports from Shanghai Daily that hardware manufacturer, Hon Hai Precision Industry Co., AKA Foxconn, has been allegedly pulling Chinese students from classrooms in preparation to build Apple's iPhone 5. The social network, Sina Weibo, has been filling up with claims that at least 200 students from the Huaiyen Institute of Technology were being escorted to Foxconn factories under the guise of being enrolled in a "school to work program" or "Internship." The students will allegedly be paid $224 per month to work 12 hour shifts, six days a week. Now, possibly as a result of public scrutiny, Shanghai Daily is reporting that students are being brought back to classrooms and instead are being offered to volunteer for the so-called school to work program.
Click to continue reading Students being pulled out of Chinese classrooms to build iPhone 5?
Read More

| Shanghai Daily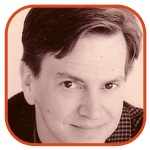 Posted by Tom Mason Categories: Editorials, Marvel Comics
This made the rounds of Facebook all day the other day. It's a little snippet about Gary Friedrich, Ghost Rider and who created what.
I couldn't trace it back to the original poster, so I apologize for not giving him or her their deserved credit, especially in a post about credits!
One of the issues between Marvel Comics and Gary is the issue of Gary's credit as the sole creator of Ghost Rider.
While it may not be definitive, this is an excerpt from Marvel's own Bullpen Bulletins page in August 1972.
Marvel says of Ghost Rider: "...this GR is a mad, mod, mystic hero who straddles both the world of motorcycles - and the supernatural! (And that's some job of straddling!) It's by the titanic team of Groovy Gary Friedrich who dreamed the whole thing up, and Madcap Mike Ploog, whose own Werewolf by Night series is scheduled to gain its very own mag in a month or two!"
Daniel Best, who originally broke the story of Gary's fight with Marvel, has an update separating fact from rumor.
[Artwork: Bullpen Bulletins, © Marvel Comics]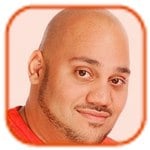 Posted by Andru Edwards Categories: Cell Phones, Internet
BART's troubles with Anonymous hackers continued Wednesday with the apparent hacking of a BART Police Officers Association website and ensuing publication of private data belonging to more than 100 BART police officers.
A Pastebin posting of data obtained in what appears to have been a "serious security breach" of BARTpoa.com, according to Sophos' NakedSecurity blog, includes the names, home addresses, email addresses, and passwords belonging to officers employed by Bay Area Rapid Transit (BART).
And the latest attack on BART may have been done by a self-proclaimed first-time hacker.
Late Wednesday, Twitter accounts associated with Anonymous and the campaign against BART began pointing to a purportedly leaked Internet Relay Chat log in which a user called "Lamaline_5mg" claimed to have broken into the BARTpoa.com database, acting alone and using an SQL injection tool, a common means of network intrusion:
Click to continue reading Amateur hacker takes credit for cracking BART police Web site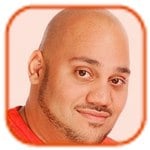 Posted by Andru Edwards Categories: Corporate News, Legal, News
PayPal is the latest WikiLeaks opponent to be hit with a denial of service attack by anti-piracy group Operation Payback, joining the growing ranks of WikiLeaks opponents that have been targeted.
Operation Payback has also indicated that Amazon is its next target.
"The attacks slowed the Web site itself down for a short while, but did not significantly impact payments," said a PayPal spokesperson.
Last week, PayPal permanently restricted the account used by WikiLeaks "due to a violation of the PayPal Acceptable Use Policy." In a blog post on Wednesday, PayPal general counsel John Muller said that the company's "difficult decision was based on a belief that the WikiLeaks Web site was encouraging sources to release classified material, which is likely a violation of the law by the source."
Muller said PayPal will release the remaining funds to the foundation that was raising money for WikiLeaks, though the organization's account will remain restricted.
Click to continue reading WikiLeaks supporter 'Operation Payback' targets PayPal, Amazon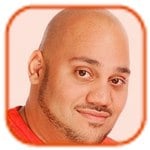 Posted by Andru Edwards Categories: Apple, Cell Phones, Corporate News, Handhelds, Portable Audio / Video
So, remember that story we posted yesterday about Canada's Rogers Wireless ripping off iPhone 3G customers? Well, apparently, that wasn't the end of that story. Since yesterday, we have found out that Apple has decided to reroute some of the iPhone 3G units that were meant for Canada, and they are instead sending them to Europe. Now, just a few minutes ago, the news broke that Apple Stores up in Canada will not be carrying the iPhone 3G as planned. This decision is obviously a direct response to the ridiculous prices ($60 per month for 150 minutes of talk time) that Rogers Wireless has decided to place on the iPhone 3G plans. This is getting juicy!
Read More

| AppleInsider


Posted by Paul Hamilton Categories: Bungie, Culture, First Person Shooters, Microsoft, Xbox 360
Time Magazine has Halo 3 on their cover this week but the feature inside the magazine, written by Lev Grossman, has raised the hackles on the necks of several game writers. Dan Zuccarelli from Bits, Bytes, Pixels and Sprites takes Grossman to task for what he feels is an ill-researched piece. It's not hard to see where Zuccarelli is coming from. In the third paragraph the Time article calls Halo 2 an Xbox 360 exclusive and the inset graphic (reprinted on BBPS) shows a fan mod Xbox 360 featuring Halo 3 artwork rather than the actual Halo 3 Special Edition Xbox 360, not to mention mis-labeling the Heroclix Scarab as merely a "sculpture."
What really has some people frothing though is Grossman's obvious bias against gamers that seeps from nearly every paragraph as he repeatedly refers to them as antisocial, unhealthy, unpopular and even twice refers to gamers as residing in a ghetto. It's not clear whether he refers to a literal ghetto or if he's being metaphorical, but either way it doesn't seem particularly balanced or neutral in tone.
Read More

| Time via The Bits, Bytes, Pixels and Sprites

Posted by Paul Hamilton Categories: Politics, Survival Horror

After finally agreeing to grant the embattled Rockstar title Manhunt 2 a retail-friendly Mature rating, the ESRB is drawing some fire from California senator Leland Yee. Yee, best known for his failed 2005 video game legislation, is questioning what changed to entice the ESRB's about-face. In a statement he says, "The ESRB refuses to use the AO rating for violence despite the descriptor calling for such a rating when there are 'graphic depictions of violence.' If Manhunt doesn't qualify, what would?"
Somewhat surprisingly, Yee does have a valid question. It does seem like game publishers ought not to be under the typical pre-release scrutiny for something as inconsequential as ratings determination, but is there any reason why the ESRB can't be forthcoming with specifics about how and why it comes to its conclusions?
Read More

| Game Politics via Evil Avatar

Posted by Paul Hamilton Categories: First Person Shooters, PC, Xbox 360
BioShock has, in the days since it's release, received a seemingly equal amount of praise and criticism. While reviewers are raving about the game's polish and atmosphere, some gamers have been griping about the way the game handles widescreen displays and some of the DRM issues on the PC version. And as was perhaps inevitable, someone in the mainstream media started some stink about the game's moral dilemma involving harvesting versus saving the Little Sisters.
Irrational/2K Boston's Ken Levine spoke with Joystiq about these and other post-launch issues, essentially coming clean that there were some mistakes made on their end, but confirming that they were committed to making things right. He also confirms that there isn't any PlayStation 3 version in the works despite the reference to the platform found in a configuration file. Regarding the Little Sister concern, Levine says:
This is a game about making your own choices and consequences. It doesn't take things lightly. Somebody should just sit down and observe the sequence of harvesting a Little Sister. It is about the most thoughtful presentation and most carefully executed presentation of the subject. It is strictly about getting the emotional content across without unnecessary violent content. There are people on the flip side who want to chase down a Little Sister with the gun, if they want that, they're playing the wrong game.
Click to continue reading BioShock Post-Launch Updates
Read More

| Joystiq


Posted by Chris Pereira Categories: Corporate News, Internet, Microsoft
Answer: We don't know. But according to a story on 1UP, there's a strong possibility that Microsoft corporate VP of global marketing Jeff Bell sent a private message to a user on the NeoGAF forums asking, "And your contribution to society is….what?" The user who received the message goes by the name "a Master Ninja," and as you can see in the image above, "bell801" is the user who sent the message.
a Master Ninja was extremely critical of Jeff Bell's presentation at the Microsoft press conference last week at E3 (who wasn't – the man was just dull. Sorry, fact of life) on the forums. After posting a thread on NeoGAF about the PM, users have found a YouTube video where Bell says that his GamerTag is "BigDaddy801," and in an interview with TriXie of Xbox.com, Bell explains the significance of the number 801.
It could still be a sham, but a moderator at NeoGAF confirmed to 1UP that the account is registered to Jeff Bell. An official response from Microsoft has not yet been forthcoming, but this would certainly be interesting to see. We know big name developers such as David Jaffe frequent message boards and forums, but as 1UP points out, seeing an executive knock a message board poster would certainly be a new one.
More as it becomes available.

Posted by Chris Pereira Categories: Corporate News, E3, PlayStation 3, Sony
Dave Karraker, head of PR for Sony Computer Entertainment America, must be having one hell of a day. From all indications, it seems like the 60GB SKU will only be available in the US for as long as the current supply can sustain it. After that, the only option will be the 80GB SKU for $599. Naturally, gamers are pissed off. In response, Karraker has issued a statement regarding the issue yet again.
The 60GB PS3 will be available in North America for $499 until supplies of that unit are depleted. We have ample inventory to meet the immediate needs of consumers in this territory for several months to come. We won't be making any further announcements regarding our PS3 model hardware strategy in North America until the 60GB model is exhausted and market conditions are evaluated.
So, from the sound of it, it's possible that Sony could decide to continue manufacturing 60GB PS3s, but that decision won't be made until later down the road.
Read More

| Joystiq

© Gear Live Inc. – User-posted content, unless source is quoted, is licensed under a Creative Commons Public Domain License. Gear Live graphics, logos, designs, page headers, button icons, videos, articles, blogs, forums, scripts and other service names are the trademarks of Gear Live Inc.