Posted by Paul Hamilton Categories: Activision, Downloadable Content, Music, PC,
It took several years but the marketability of the popular console series Guitar Hero couldn't go unnoticed by the PC side of gaming for very long and today Aspyr Media announced that it will be bringing Activision's Guitar Hero III to PC and Mac in time for the holiday season.
Dusty Welch, head of publishing at Red Octane, said in a statement to GameDaily BIZ: "Providing the option for our fans to play Guitar Hero at their desk or on a laptop on the go is incredibly exciting, and we're thrilled to now offer the ability to rock out literally anywhere and everywhere."
The PC version will ship with a USB guitar controller based on an as-yet unannounced Gibson model. Aspyr is planning on offering some type of download service but declined to reveal any specific details of how that would be handled saying, "We hope to have a very exciting announcement soon." At this stage Aspyr is still conducting compatibility tests and hasn't solidified the system requirements but stressed that they were aiming to make the game accessible to the widest audience possible.
Read More

| GameDaily BIZ via Evil Avatar

Posted by Paul Hamilton Categories: Accessories, Downloadable Content, Features, Hardware, Microsoft, Music, PlayStation 3, Wireless, Xbox 360,
The Official Xbox Magazine's podcast has an interview this week with Harmonix co-founder and president Alex Rigopulos about their upcoming game Rock Band. In the interview he talks about the game bundles, although light on concrete details he does confirm a band-in-a-box bundle that will include a guitar, drum kit and microphone. However, he goes on to say that the PlayStation 3 version will include a wireless guitar controller while the Xbox 360 version will have to include a wired guitar because Microsoft's wireless technology is too expensive to make the bundle reasonably priced. Since the 360 also has only two USB ports, the 360 Rock Band bundle will also be packed with a USB hub.
Rigopulos goes on to discuss the game's career modes a little, saying there will be both solo career mode that progresses in a linear fashion similar to what Guitar Hero players are used to, but they are also including a less linear band career mode. In this mode you traverse to various venues trying to build up your fan base and in some cases return to previously played locations to maintain your fame there. Also it's worth noting that the solo career mode will not include a bass career track so your options are vocals, guitar and drums in solo career mode. But Rigopulos did reveal that the finale songs for each career path (and therefore likely the difficulty distinctions throughout) will be different for each instrument, and he even said that at this point the drum finale will be The Who's "Won't Get Fooled Again."
Click to continue reading Harmonix Co-Founder Answers Questions About Rock Band
Read More

| KOXM Podcast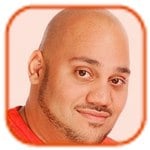 Posted by Andru Edwards Categories: Accessories, Microsoft, Video Games,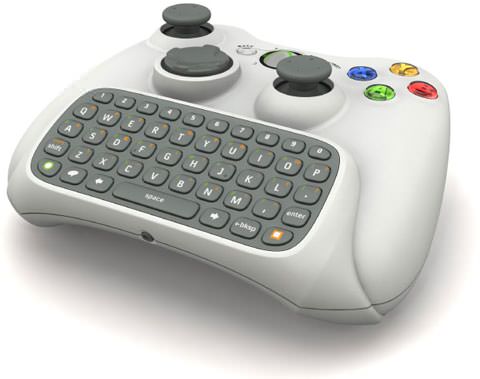 Wow, seems like we have been sitting on this one for months. After seeing a few prototypes, we are glad to see that what looks to be the finalized Xbox 360 QWERTY keyboard controller attachment looks a lot more sensible than what we saw. Now obviously, this makes perfect sense for a while lot of reasons. First and foremost, as seen in the leaked Xbox 360 Spring 2007 Dashboard Update video (if it is to be believed,) Microsoft is planning on integrating Windows Live Messenger contacts directly into your Xbox 360 dashboard. A QWERTY keyboard would be the saving grace of that feature, as the current methodolgy of typing on the Xbox 360 is mundane at best. Of course, it will also come in handy for games where typing to your teammates is an added feature as well. Look for this one to drop this summer, pricing still unknown. Check out another image of the attachment after the jump.
Click to continue reading Xbox 360 QWERTY Keyboard Controller Attachment
Posted by Christopher Sasaki Categories: Accessories, Hardware, PlayStation 3,
Premium controller manufacturer Hori announced that on February 8, 2007, the company would be offering two new joysticks for the Playstation 3. The sticks will be updated USB editions of their existing "Fighting Stick" and "Real Arcade Pro" series. Both sticks will offer turbo modes and button layouts ideal for a number of fighting games. With the upcoming release of Virtua Fighter 5 and Tekken: Dark Resurrection, gamers will need a solid joystick. While Hori's Fighting Stick 3 will be cheaper at 5,229 Yen ($48), the hard core will want the durability and action of the Real Arcade Pro 3, retailing for 8,379 Yen ($72).
Read More

| Game Watch

Posted by Christopher Sasaki Categories: Driving, Hardware, Mods/Hacks, Nintendo, Ubisoft, Wii,
Ubisoft's steering wheel controller for the Wii, essentially a circular frame for the Wii remote, will be included free with two of its launch titles. However, gamers that would like to buy this big piece of molded plastic separately will have to pay $19.99 as reported by GameSpot. Given that there are no electronics in the wheel "add-on" it seems likely that an enterprising third-party could do something very similar for much cheaper.
Read More

| GameSpot

Posted by Michael Cardiff Categories: Accessories, PlayStation 3, Reviews, Screenshots,
IGN PS3 may be impressed with the PS3's appearance and performance, but that doesn't mean they like everything about the console. This week, in between 1) bragging about how they actually got to touch a real live PS3 and 2) putting the wireless controller through the ultimate stress test, they actually sat down and played some games on the machine.
While I've never found the PS2's Dual-Shock controller particularly comfortable, IGN had even harsher words for the newly-renamed SIXAXIS. Among their complaints - light weight, plasticky feel, and hard-to-use shoulder buttons. Could it be because, say, the controller was quickly and shoddily designed to mimic some of the Wii's functionality?? Only Sony execs will ever know… Anyways, see IGN's full thoughts after the jump.
Click to continue reading IGN Says Near-Final PS3 Controller Feels Light, Cheap
Read More

| IGN PS3

Posted by Christopher Sasaki Categories: Hardware, Nintendo, Wii,
GoNintendo managed to score a bunch of Wii nunchuck pictures, including an apparent autopsy shot showing the controller disassembled. The image watermarks indicate that they come from a site called ChinaGBA, which appears to be completely broken under load at this time. Still, GoNintendo is hosting a good portion of the images locally, so gamers can get a look at some close-ups of the nunchuck controller while they wait for the original site to recover.
Read More

| GoNintendo

Posted by Christopher Sasaki Categories: Hardware, PlayStation 3, Rumors,
Since Sony has removed the rumble from their Playstation 3 controller, the "Dual Shock" moniker no longer applies. 1up did some digging through some trademark filings, and found an unusual one coming from Sony Computer Entertainment Japan. A request for the word "SIXAXIS" was made, and while the descriptors of the usage of the trademark seem incredibly varied, the new design of the controller and the "six-axis" motion sensitivity would seem to make this a good fit.
Read More

| 1up

© Gear Live Inc. – User-posted content, unless source is quoted, is licensed under a Creative Commons Public Domain License. Gear Live graphics, logos, designs, page headers, button icons, videos, articles, blogs, forums, scripts and other service names are the trademarks of Gear Live Inc.