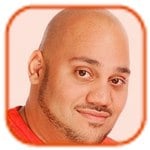 Posted by Andru Edwards Categories: Announcements, Features, Microsoft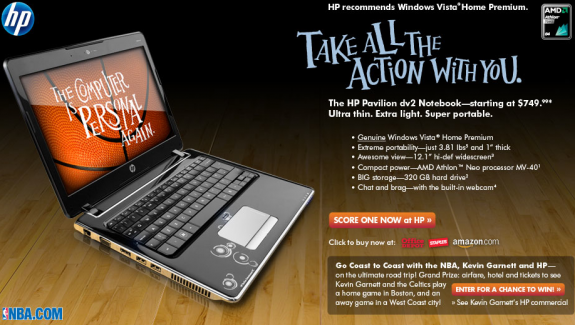 If you're an NBA fan, then this HP Take All the Action With You contest is going to be right up your alley. Even better? We are partnering with about 24 other sites to bring you some exclusive prizes as well. We will go into all the details after the jump, but here it is in a nutshell:
By entering the HP-Microsoft contest, you are entered to win a grand prize that allows you to see Kevin Garnett and the Celtics play a home game in Boston, and an away game in a West Coast city. That's right, coast-to-coast baby! That includes VIP tickets to the games, airfare, hotel, and some HP gear as well. At the very least, check it out. So, that's one contest. But the real deal is that we are having our own giveaway with 24 other sites, with the prizes being 2 trips to the 2010 NBA All-Star Game in Dallas, TX, including travel, accomodations, and a ticket to the game. The winners will be accompanied by the site owner. In other words, if someone from Gear Live wins, I'll be personally going to the NBA All-Star game with them.
Now, there are a bunch of runners-up prizes as well, so jump down for all the details, including how to enter.
Click to continue reading Contest: Want to go to the 2010 NBA All-Star Game?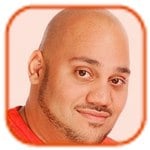 Posted by Andru Edwards Categories: Features, Home Entertainment, Transportation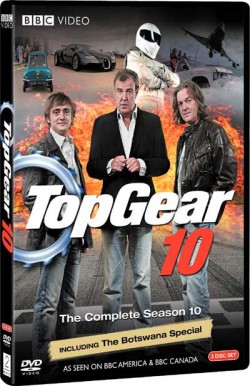 For all you lovers of Top Gear, the fantastic BBC show that goes to the extreme with cars, we are giving away the new Top Gear Season 10 DVD set. If you haven't seen Top Gear, you should, because it's insane entertainment. How insane? How about driving through the Kalahari Desert in three 20 year old beaters? Or how about crossing the English Channel in a fleet of amphibious cars? See? Now you're interested.
As with all our other giveaways, you need to be a Gear Live member located in the US. To enter, log in and leave a comment in this thread to something cool on the Internet involving cars. Funny YouTube videos, serious scientific articles, conspiracy theories, or whatever else. We will choose a random winner in a week.
Read More

| Top Gear 10 on Amazon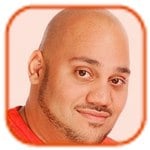 Posted by Andru Edwards Categories: Announcements, Cell Phones, Features, Handhelds, Hot Deals
We are giving away a Pantech Matrix Pro, along with a $100 AT&T gift card that you can use to set up service, play your current AT&T bill, or apply towards the purchase of anything at an AT&T Store. This contest is courtesy of AT&T, so big ups to them. If you want a closer look at the phone, take a look at our Pantech Matrix Pro gallery.
Here's how to enter to win:
If you don't have one already, sign up for a Gear Live account
If you don't have one already, sign up for a Twitter account
Add the Gear Live Twitter account to your follow list
On Twitter, post a tweet about our contest and link to this page. In the tweet, include the phrase "@gearlive" so we can easily find it.
Once that is done, leave a comment here in this post with a direct link back to your Tweet. Be sure you are signed in to your Gear Live account before you leave the comment.
Here's an example of an appropriate Twitter entry:
"@gearlive I just entered to win the Pantech Matrix Pro and $100 AT&T gift card! http://bit.ly/O04Rl/" (Click here to tweet this now)
BONUS ENTRIES: Want more chances to win? Share the link to our contests on the following sites, and leave us a comment linking to those as well:
Facebook: Shared Link
Del.icio.us bookmark
FriendFeed: Use Post a Link
Your blog: Have a site? Link to our contest on it!
Remember: The bonus entries are just that - bonus. In order to be eligible to win, you must complete the core Twitter requirements.
The contest starts today, and is open to US residents only. May 11th. You have until 11:59 PM PST on May 15th to enter your comments here on this post. We will then announce our winner, chosen randomly out of all valid entrants and bonus points, on May 18th.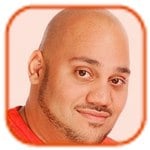 Posted by Andru Edwards Categories: Announcements, Features, HDTV, Home Entertainment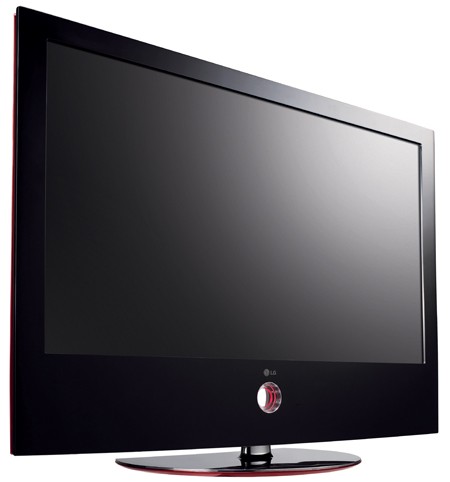 Just wanted to give you guys a heads up, as our LG HDTV giveaway ends this week! In case you missed it, we are giving away a 52-inch LG Scarlet Series HDTV, in conjunction with ExpoTV.
Interested in entering? It's easy - check out the contest rules, and submit your entry (you can enter as many times as you like.) The giveaway ends on May 8th at 11:59 PM EDT. Good luck!
Read More

| Enter HDTV Giveaway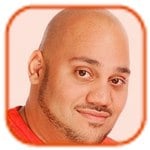 Posted by Andru Edwards Categories: Features, Music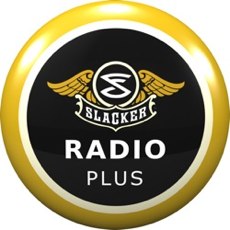 As if giving away an LG HDTV wasn't enough, we've got even more goodness for you. Slacker Radio wants to give one of you one full year of Slacker Radio Plus service, completely free. You see, they are stocked about the fact that they have four times more tracks on their service than Pandora does, which is impressive any way you look at it. The Slacker Radio Plus services includes:
Unlimited song requests
Unlimited Skips
Complete song lyrics
Unlimited skips
Over 2 million songs in catalogue
We are gonna make this one easy. To enter, you just need to be a follower of Gear Live on Twitter, and send out this message "@gearlive I want to win a year of Slacker Radio Plus! Pick me! #slacker" - you can use this link to automatically post it. We will pick someone at random this Friday. Have fun!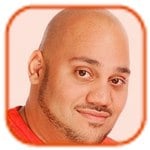 Posted by Andru Edwards Categories: Gizmatic, Short Bytes, Features, HDTV, Home Entertainment, Podcasts, Product Reviews, Videocasts, Videos
So, remember that LG Scarlet Series HDTV that we gave you a look at the other day? Well, now we are giving it away to one of you, in conjunction with ExpoTV! That's right, you have a shot at walking away with this 52-inch beauty. Want in? Here's how it works:
Head on over to the contest page on ExpoTV
Hit the sign up button at the bottom of that page
Submit a video review of any electronic device you have access to. For each review, you get one entry into the contest. For every LG product that you review, you get five entries. There is no limit to the number of devices you can review. Heck, if you want to, submit 10 a day.
Anytime someone on ExpoTV marks your review as "Helpful", you earn an extra entry.
The giveaway starts now, and ends on May 8 at 11:59 PM EDT. We will announce a winner, drawn at random, by May 15th. As always, there are a couple of things we can't get around, mostly due to the law. As such, this giveaway is open to legal US residents only, age 18 or over.
With all that out of the way, it's time for you guys to start getting your entries in. Go ahead and review anything you can get your hands on. Seriously, fire up your webcam or digital camera and record a review of your cell phone, your game console(s), television, computer, etc. The more you participate and submit, the greater chance you have
of walking away with these 52 inches of LG goodness.
We will be highlighting entries that stand out to us over on the Gear Live Twitter account, so be sure to follow us there for all the updates. Good luck!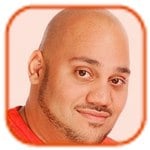 Posted by Andru Edwards Categories: Full Episodes, Gizmatic, Features, HDTV, Home Entertainment, Podcasts, Product Reviews, Videocasts, Videos
The LG Scarlet Series HDTV aims to add a touch of flair and style to your environment, all while bringing you that 120Hz, 1080p goodness. The front is finished in a glossy piano black, the LCD panel has a 15,000:1 contrast ratio, and is ISFccc capable. The speakers are hidden in the bezel, which is a nice touch, and it's got 4 HDMI 1.3 inputs, along with component, composite, and USB.
We give you a rundown of this 52-inch television set in this episode, and also give you a few details on our upcoming giveaway, where one of our viewers will walk away with this very item.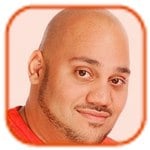 Posted by Andru Edwards Categories: Accessories, Announcements, Features, PC / Laptop, Storage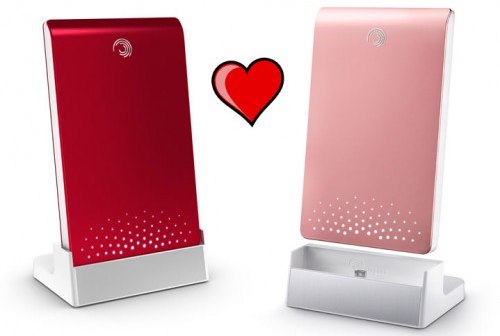 A few days ago we announced our His and Her Seagate FreeAgent Go Valentine's Day giveaway, where we asked you guys to leave a comment answer the question: What's one thing on your computer that you love so much, you never want to lose it? As it turned out, almost every response had to do with images, which we kind of figured, although we expected more people to be concerned about their music collection.
In any event, we've chosen our random winner. Gear Live reader netgeek won, leaving this comment:
Without a doubt it would have to be pictures of my wife and kids. My wife would hate to lose those pictures and her MP3 collection. Excellent giveaway, btw!
Congrats! And for everyone else, stay tuned, we've got another contest starting shortly.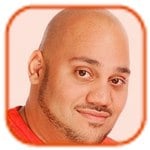 Posted by Andru Edwards Categories: Announcements, Features
Our ProFlowers gift certificates giveaway has come to a close, and we wanted to quickly announce the winners. If you recall, all you had to do to enter was leave your best or worst Valentine's Day memory on our forum, and we chose five winners randomly:
mynenni talked about her blind date disaster:
My worst was a blind date that a friend set me up on. It was horrible; well not to start with. He came to door with a big bouqet of flowers. We then spent the day at Magic Mountian where we quickly ran out of things to talk about and I learned he was a major wimp when it came to rides (really? then why did you bring me here?)

Afterward, we stopped at a classy resteraunt for dinner. I took my napkin and layed it across my lap…he took his napkin and layed it across the table. It was torture sitting across from him trying to come up with conversation as he ate with his mouth open. I have to figure that by this point he was trying to just be over the top horrible (I think we both knew it was not going past the first date); then at the end of the meal he put his face on the table (okay it was on the napkin he layed out earlier) and moved his head across to wipe his mouth. NO HANDS!!!

At least he didn't make me pay…
All she wanted was to go see the UW vs WSU basketball game on Feb 14th. I picked her up from work, went to a bar to meet up with some friends for drinks and shots. Then she snuck in 6 airplane bottles of booze… and we drank at the game. I don't even remember who won, but we had a hell of a time!
auntiethesis recalled a dinner date:
My best memory is last year's Valentine's Day. My husband took me to a great restaurant and I totally blew my diet eating steak and mashed potatoes. It was the first time I'd ever had Creme Brulee, too. While we were eating, he surprised me with a tennis bracelet that I'd wanted forever. It was a far cry from his usual Applebee's dinner and a box of Stover chocolates.
Long-time reader gohan_bcc1 brought it back to high school:
My one and only valentine memory was getting to school in grade 12 and finding a really awesome gift in my locker. In my locker was a car model of my dream car (Audi R8) with a customized license plate to match my current license plate. It identical to my license including the plate # and the province and design. It was also an inside joke that the one we saw in the parking lot two months back was mine. It was really cool to see. Not only that but there was a note for me to go to the library and look on page 82 of the book of the last movie we saw. Which was actually Harry Potter: Order of the Phoenix. Inside this book was a note saying this entitles me to receive a package being held at the office. I go to the office and get this package. Inside was a bunch of hockey cards each with a letter written on it. All of these cards were of my favourite team the Calgary Flames of course. There was a hint written on the inside of the package that said to spell out a date. So after hours of figuring this out it spelt out Tuesday March 6th 8:00pm. After seeing the date i realized it was the date of a hockey game for the Calgary Flames. I then got a text saying to go back to my locker. And sitting in my locker were two tickets to the game on that date at that time. Best gift ever!
sandyu's was short and sweet:
The best when my husband got out of the military, he was injured but he was alive and home.
Congratulations to all our winners, your $70 codes have been sent to you via Private Message. To the rest of you, we've got more giveaways coming, and if you need flowers, here is a 20% off (with free vase!) ProFlowers coupon. Oh, and don't forget to hit us with your best, or worst, Valentine's Day memory.
Read More

| Best and Worst Valentine's Day Memories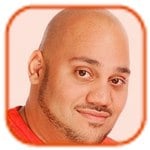 Posted by Andru Edwards Categories: Accessories, Announcements, Features, PC / Laptop, Storage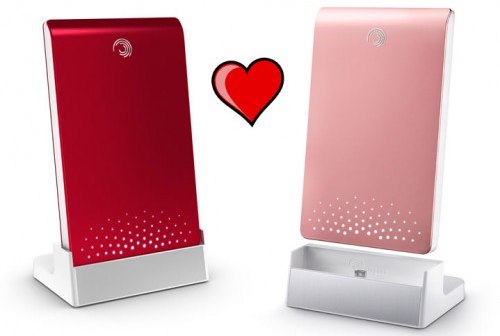 Okay, we know we are already giving away five $70 ProFlowers gift certificates for Valentine's Day, but hey, this is a tech site, and we had to keep it real, right? That's why we are happy to announce that, in addition to the flowers (which you know will score you some points with the lady,) we are also giving away three pairs of Seagate FreeAgent Go hard drives. What's so special about that, and what does that have to do with Valentine's Day, you ask? Well, in case you missed the image up there, these drives go together like a couple of passionate lovers. We've got a red one for the guys, and a pink one for the ladies (but you two can swap, if that's your thing, we won't judge.) Each drive can hold 320 GB of information, so you know, these are solid.
How do you win? We are keeping it simple. All you need to do is the following:
Log in to the site with your Gear Live account. Don't have one? Register here.
Leave a comment on this post answering this question:

What's one thing on your computer that you love so much, you never want to lose it?
That's it! The contest ends at 11:59 PM on February 9th, go ahead and leave your comments until then!
Our friends at Notebooks.com and GottaBeMobile are helping to give away these drives, so you actually get three seperate chances to win. Head on over to those two respective sites for details on how to increase your chances to win - that is three pairs of his and her drives.
We'll pick a winner on Tuesday Feb. 10th, and try our best to get you and your sweetheart/mom the drives by Valentine's Day. A big "thank you" to Seagate for providing the drives for this giveaway. As is usual for these kinds of things, US and Canadian residents only, and the contest is void where prohibited by local laws and regulations. You may enter once on Notebooks.com, GottaBeMobile and Gear Live. Duplicate entries will be discarded. All decisions by the respective sites are final. Please be sure to enter your email in the email field, and not in the comment itself, so that it's protected.
© Gear Live Inc. – User-posted content, unless source is quoted, is licensed under a Creative Commons Public Domain License. Gear Live graphics, logos, designs, page headers, button icons, videos, articles, blogs, forums, scripts and other service names are the trademarks of Gear Live Inc.