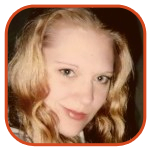 Posted by K.C. Morgan Categories: Music, Prime Time, Reality, FOX, American Idol, Ratings,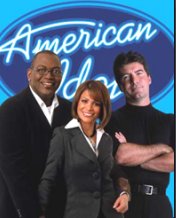 Weeks before Season Seven of American Idol started, judges and producers came forward to talk about the show's new direction. Lackluster record sales and a bit of sag in the ratings last year meant a change had to happen. Instruments will be added this season (at some point), and this year there's much more focus on the singers instead of celebrity guests. More back story, more tears, more focus on the contestants. So…how's it working out for Idol this year?
The FOX reality show is consistently winning at the ratings game, though some of this is no doubt due to strike instead of entertainment value. But there is a subtle difference this year in the Idol auditions. Sans celebrity judges, the camera does seem to be finding contestants instead of stars. Early promises before the season started said viewers would see more talent than ever before…perhaps even the best Idol season ever. This week's auditions ended in Miami (with Atlanta to begin next week). Have viewers already seen the next American Idol?
Click to continue reading New Style for 'American Idol'
Read More

|
LA Times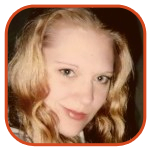 Posted by K.C. Morgan Categories: Music, Prime Time, Reality, FOX, American Idol, Gossip,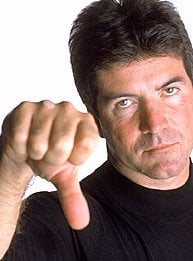 The audition portion of American Idol - arguably the best part of the whole bloody show - will begin airing next week, and judge Simon Cowell (my personal favorite) will no doubt light into singers with his usual acerbic tongue. But Cowell says even his criticisms are meant to be constructive.
Speaking from London (don't worry - he'll be Stateside in time for Idol's seventh season), Simon explained it all in an interview: after listening to bad singers for seven years, it can all get rather trying - and sometimes, words probably do come out a little harsh. Really? Tell me more. I can't wait to listen to the Dreamcrusher at work.
The host said this year's crop of talent is strong, young and more interesting. Than who - Sanjaya? That'll be hard to beat. Cowell called the cast "fresh" and "memorable," but admittedly they don't have a tough act to follow.
The judge went on to say that he might be finished with Idol when his current contract expires in two more years. Good - maybe then he'll do his own show. That's something I've been waiting on for years.
(You can find all the American Idol 7 posts here.)
Read More

|
LA Times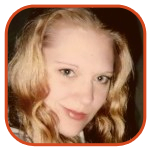 Posted by K.C. Morgan Categories: Prime Time, Reality, NBC, Renewals,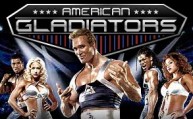 Zap. Nitro. Lace. Gemini. I'm not just being random here, I'm naming the original American Gladiators. For those of us whose memories stretch back that far, American Gladiators was a great show to watch - and it's even better to remember. Original, inspiring and chock-full of muscle-bound beauty, Gladiators ran from 1989 to 1996 and won viewers from a wide range of demographics. Young, old, scrawny or buff, everyone likes to see a single contestant best all the power that strength has to offer.
But I have to make a confession: when I heard NBC was bringing this one back, I rolled my eyes and made a crack about this network's sheer desperation to find programming. (Frankly, I stand by and maintain I'm not far from wrong. We are talking, after all, about the network which brought back Bionic Woman and Knight Rider…I mean, come on).
But I was wrong. There, I said it. I'll give this one - just this one - to NBC. It was a good idea to bring back American Gladiators, and after Sunday night's two-hour debut I'm already hooked. Hulk Hogan and Laila Ali are the perfect hosts, both personable and professionally known for their musculature, and the new gladiators are just as ripped and menacing as the former muscle-bound group who once sent challengers toppling.
Click to continue reading Debut Review: American Gladiators
Read More

|
NBC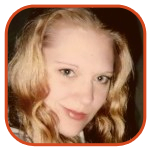 Posted by K.C. Morgan Categories: Games, Prime Time, Reality, Cable, Gossip,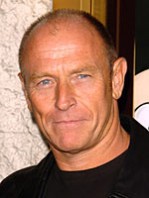 Corbin Bernsen will host a new original for GSN, the Game Show Network, starting in 2008. The game show, How Much is Enough, pushes contestants to find out just how strong their own greed is. Four competitors will face off against a ticking clock, each vying to win the biggest bucks with their secret buzzers.
The network ordered forty episodes of the game, which will start airing January 8 at 9 pm ET. How Much is Enough will be part of the channel's regular lineup Tuesdays through Saturdays. The show marks Bernsen's first game show hosting attempt. Bernsen currently stars in USA's Psych, though most fans will remember him for his role on L. A. Law.
Read More

|
GSN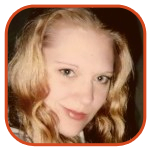 Posted by K.C. Morgan Categories: Kids, Music, Cable, Gossip,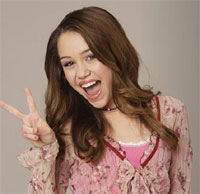 A young Miley Cyrus fan won the contest of a lifetime when she submitted her essay about her father's tour of duty in Iraq, which culminated in his demise. The six-year-old won four highly coveted tickets to a Miley concert and even got a makeover as part of the package. There's just one problem: the essay wasn't true. Okay, so maybe the child's mother thought is was a creative writing contest. That's easily confused…right?
When asked by contest officials if the essay was true, the child's mother admitted outright that it was not. Because of this admission, the six-year-old will no longer attend the concert. Her award has been withdrawn and will be offered to another contestant.
Read More

|
TV Guide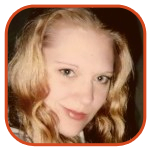 Posted by K.C. Morgan Categories: Reality, Sci-Fi/Horror, Cable, Gossip,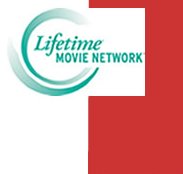 America's Psychic Challenge is suddenly starting to make John Edwards seem extremely gifted…and the show has barely started. Sixteen psychics (by their own personal claims) compete in the Lifetime show to win $100,000, working their way through different events. One challenge put a celebrity hidden behind a screen, calling psychics to guess about the personality dwelling therein. The psychic who won the event said the celeb was "a little demanding" and "working on a book." Another winning psychic, taken to an LA neighborhood and told to guess at the crime scene, said they sensed a gun. Somehow, I feel as though I could compete in America's Psychic Challenge, and I personally think it's hooey.
Read More

| Hollywood Reporter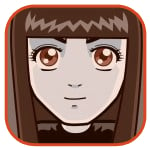 Posted by Sheila Franklin Categories: Misc. Tech, Toys,
Japan's Yu Nakajima has become the 2007 Rubik's Cube World Champ. The sixteen year-old managed to solve the classic 3 x 3-inch puzzle with an average time of 12.46 seconds after five attempts. His speed earned him the top award of $7,000. Over 250 contestants from 33 different countries took part in the event in Hungary, where the game was invented in 1974. Other competitors manipulated the cube with one hand, blindfolded, and with their feet, on 3, 4, and 5-inch sized puzzles. Our only question is, who has enough time to sit around and play with Erno's invention with his/her feet?
Read More

| Mainichi Daily News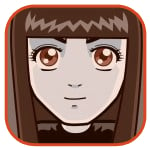 Posted by Sheila Franklin Categories: Corporate News, Internet,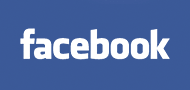 Creator Mike Zukerberg of Facebook is offering up to $250,000 for application developers. He is looking for individuals and/or firms to create what he refers to as "innovative and disruptive programs." This can include music, digital projects, gifts, games, or any original ideas. The total $10 million is coming from the site's backers Accel Capital and The Founders Fund - the new entity will be called fbFund. Facebook reportedly has about 41 million users, so if you want to compete, you had better get your game on now and remember to include a business plan with your submission.
Read More

| BBC


Posted by Wendy Michaels Categories: Daytime, Food & Home, Prime Time, Talk Shows, Cable, Syndication,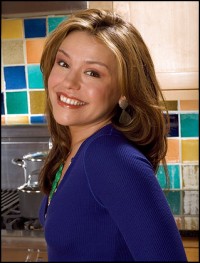 I've said it before, and I'll say it again—Rachael Ray has "accessible" all sewn up. Really, can you think of any other television personality that is as all-around accepted as Rachael Ray? Even if you're not a big fan of hers, there is no denying that she is on the fast track to fame. And it's all because she just has that nice girl, easy-going vibe that so many people connect with. Heck, even my kids look forward to watching her cooking show on Food Network. I could do without her many abbreviations and terms ("EVOO" and "Yummo" come to mind), but I watch her shows and have one of her cookbooks. I'm not a big fan of her talk show because she just seems like she's whacked out on caffeine or something. It's too hyper for me. Anyway, she's looking for the next great chef, er… well, cook in her search called "So You Think You Can Cook?" on her talk show. According to Ray, "We just want to give a person — a real person, not a chef or somebody specially trained to do this for a living — a shot at showing everybody their personality and how much fun you can have with food." Seems that's a recipe that Ray can relate to, as she's never had any formal training and has built her empire largely on her personality. She and show producers will whittle the cooks down to five, then they go through the rigors of two weeks of competition before the winner is crowned in November. And, what does the winner take away from this? The lucky cook gets to co-host Rachael Ray's show (just for a day) and will receive training at a U.S. culinary institute. Also, one of their recipes will be in her magazine, Every Day With Rachael Ray.
Read More

| Yahoo! News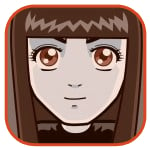 Posted by Sheila Franklin Categories: Design, Household, Misc. Tech,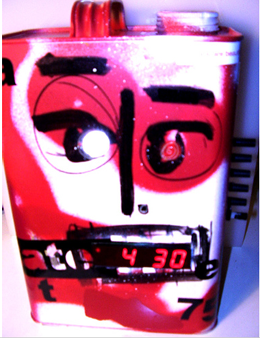 We have found another DIY contest for those of you that sit up and take notice at the mention of the word competition, thinking this could be your big break. To enter the Montreal-based FurniCreations' challenge, you must either purchase their simple LED Clock Kit, (which comes with a display, breakout board with buttons, and a power supply,) or print out their cut out version and come up with your own design. The contest will be going on until January 1, 2008, so that you will have plenty of time to plan your project. The winner's design will be added to their spring lineup and will receive 50% of the profits earned. Even if you don't win, your creation will be included on the site for others to see how you spend your time.
Read More

| FurniCreations

© Gear Live Inc. – User-posted content, unless source is quoted, is licensed under a Creative Commons Public Domain License. Gear Live graphics, logos, designs, page headers, button icons, videos, articles, blogs, forums, scripts and other service names are the trademarks of Gear Live Inc.