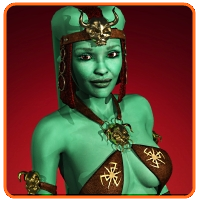 Posted by Patrick Lambert Categories: Corporate News, Internet,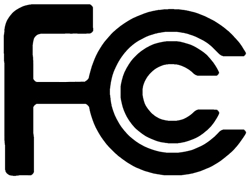 Yesterday, a major decision passed through the FCC as it voted on new rules that will govern the sticky issue of net neutrality in the US. Net neutrality has been a wildly debated subject for years, with everyone from content web sites, Internet providers, wired and wireless networks, and organizations representing end users being all over the map on this subject. Some wanted the government to pass new regulations that would prevent Internet providers from say, slowing down your access to Netflix just because they have their own video site that they want you to use instead. Others argued that if the government does get involved, it could bring much more trouble for the Internet as a whole than the benefit it would add. Others still argued that the free market will handle itself, and that no rules should be added.
So far there had been no real decision either way, with the FCC, the body mandated to govern those things, not having made any clear decision. This changed today as the institution passed a set of rules that help define this. The rules are quite complicated, but suffice it to say pretty much everyone who isn't a big business is unhappy with them. On one side, the new rules do prevent Internet providers from blocking or slowing down access to competing web sites, but it does allow content providers to pay networks to have access to a fast line, bringing their data in priority. Many say the rules are too broad and vague, and fail to address some points. It also leaves a lot of freedoms to wireless providers to, for example, block access to specific apps on your cellphone.
While the debate rages on however, it's important to recognize that these rules simply give formal authority to the federal government to regulate these issues, it doesn't directly change the rules of the game for companies. The new rules will go into effect next year, and could still be blocked by Congress. They are also likely to be challenged in court by any of the parties involved in the discussions.
You can help show your support in the fight for net neutrality at Save the Internet.
Read More

| WSJ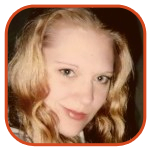 Posted by K.C. Morgan Categories: Prime Time, Specials, ABC, Cable, CBS, FOX, NBC, PBS, Video,
President Obama took over TV on Wednesday night to deliver his first State of the Union address, wisely scheduling his speech to occur after American Idol (which has a higher approval rating). As Vice President Joe Biden and Speaker of the House Nancy Pelosi arranged themselves in their special seats, First Lady Michelle Obama stood poised with a large contingent of service professionals who were on hand to hear the speech. It was business as usual, but there was no hiding the charged atmosphere. Barack Obama's first State of the Union has been a long-anticipated event…as is the change the country had hoped to see.
The President entered the room to a smattering of applause, smiling as he shook hands on his way up the aisle. Once he was finally in position, he handed copies of the speech to the other two highest-ranking political figures in our land - a speech which is also obtainable online as a matter of public record. Keep reading to get all the highlights.
Click to continue reading Obama Addresses the Nation: The State of Our Union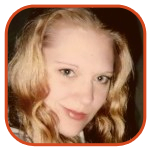 Posted by K.C. Morgan Categories: Prime Time, Reality, Specials, ABC, Cable, CBS, FOX, NBC, PBS, Video,
President Barack Obama addressed the nation last night with proper Congressional ceremony, with just about every major member of government in attendance. The President's cabinet, which was finalized only hours before the big event, trotted in after the Supreme Court Justices to shake hands and show support. Obama was properly introduced by Speaker of the House Nancy Pelosi as Joe Biden looked on from her right. Before them spread both sides of Congress, many of whom rose to their feet in applause during Obama's more rousing points.
It was not unlike so many similar speeches conducted in years past, and yet it was. Obama delivered a mixture of hope and grave words, much as expected. He praised the recently-passed stimulus package and announced the online address which details the spending of the bill (http://www.recovery.gov/). He spoke of future goals - health care, clean energy - and ended on a positive note.
Want to see for yourself? View the President's entire speech after the jump.
Click to continue reading Barack Obama Delivers Hopeful National Address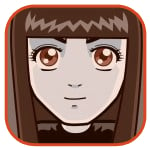 Posted by Sheila Franklin Categories: HDTV, Home Entertainment, Misc. Tech,

The conversion to digital TV is less than 2 months away, so if you stashed your coupons in a drawer somewhere, they have probably expired. Apparently there is a last minute rush as the Department of Commerce says there are simply not enough available. They are hoping that Congress will allow additional funding.
"Once the obligation ceiling is reached, the program will hold coupon requests until funds from unredeemed coupons become available," said Meredith Attwell Baker, acting asst. secretary for Communications and Information at the National Telecommunications and Information Administration. There are about 60 models out there to choose from, but without the coupon, you will pay between $40.00 and $90.00.
Read More

| Reuters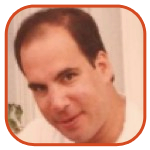 Posted by Charles Mitri Categories: Business, Domestic Policy, Editorials, Foreign Policy, Foreign Relations, History, US Economy, Wall Street, War,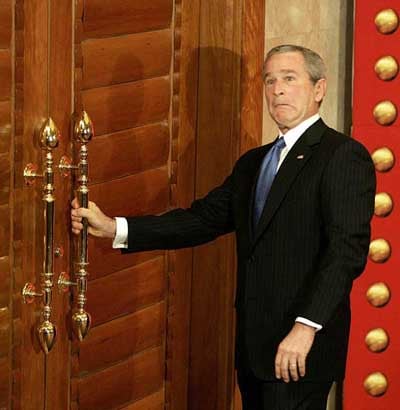 When George W. Bush vacates the White House on January 20, 2009, the floodgates will open, as political pundits line up to take pot shots at his eight years as Chief Executive.
Presidential rankings are nothing new. Every former president has one and have eschewed the usual practice of getting an objective view of a president's legacy after leaving office. These days, the Internet and instant readers' polls have made the tried and true method of waiting a few years for a ranking virtually obsolete.
Down to business. America's best presidents are a very elite group, usually judged by how well they react during a crisis. At the top of the heap there are Lincoln, FDR, Washington, Jefferson, Teddy Roosevelt and Woodrow Wilson. Over the last few years there's been a shift in rankings at the bottom of the barrel. Grant and Harding used to occupy the number one and two slots. Over recent years, James Buchanan has assumed the bottom spot with Herbert Hoover right on his heels. Buchanan gets the blame for the Civil War. Hoover is charged with the 1929 stock market crash and onset of the Great Depression two years later.
Click to continue reading The Bush Legacy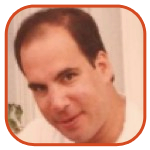 Posted by Charles Mitri Categories: Domestic Policy, Editorials, Education, Foreign Policy, Foreign Relations, Taxes, US Economy, Wall Street, War,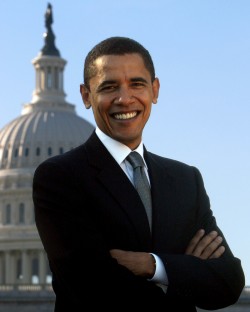 So… January 20, 2009, history takes its latest bow when President-Elect Barack Obama is sworn in as America's 44th Chief Executive. The fortunate ones lucky enough to secure Inauguration tickets will brave arctic temperatures as the rest of America watches this latest chapter in US history unfold on an ocean of televisions from Seattle to the Florida Keys.
January 21, 2009 will mark the real onset of what might be called the Altering Era. That's the day the President-Elect enters the Oval Office and starts work on a world of problems. What follows is a best guess at what to expect from Barack's first hundred days in office.
Click to continue reading Barack Obama's First Hundred Days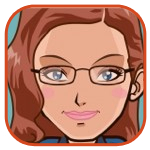 Posted by Cynthia Guenthner Categories: Media,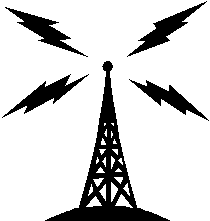 Following the Democrats' capturing the White House and gaining 6 seats in the Senate and 19 in the House, there's a good possibility we'll see a revival of the so-called "Fairness Doctrine." Sal alluded to this in one of his blogs, and I'd like to further elaborate.
From 1949-1987, the Fairness Doctrine ruled the broadcast industry. It was originally designed to ensure a "balance" of opinions over the airwaves when only three or four major networks dominated radio and the medium of television was still in its infancy. By the time the Federal Communications Commission (FCC), during the Reagan administration, abolished the Doctrine, cable and satellite TV had offered competitive alternatives to the big broadcast networks.
Click to continue reading Can We Expect a Return of the Fairness Doctrine?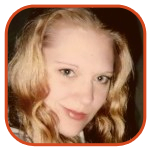 Posted by K.C. Morgan Categories: Prime Time, Specials, ABC, Cable, CBS, FOX, NBC, PBS, Editorial,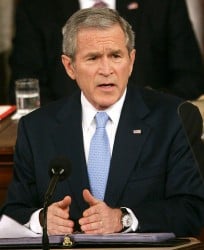 Monday night saw the very last (scheduled) State of the Union address delivered by our Commander-in-Chief, President George W. Bush (Dubya). He preempted a great deal of network and cable coverage for this speech to members of Congress and the nation. (A full transcript of the speech can be found at the official White House site.)
The real meat of Bush's speech centered on the last seven years and bills he wants Congress to pass in the coming weeks. After a ton of hemming and hawing on a number of topics - he did mention voting in the next election at the top of the hour and alluded to the possible recession and economic decline in which the country currently finds itself - he got around to the issue everyone wants to know more about: our troops.
Calling the War on Terror "the defining ideological struggle of the 21st century," Dubya announced he will require 3,200 more Marines in Afghanistan. He also talked on his Return on Success policy which will help bring 20,000 troops back to U.S. shores in "the coming months."
He lauded his own success with No Child Left Behind and promised new budget cuts would create a surplus in the nation's finances. Speaker of the House Nancy Pelosi gamely managed to keep a straight face as Dubya applauded his own efforts with the nation's education. Bush called for new Pell Grants for Kids totaling $300 million, and at least mentioned the possibility of renewable energy during his time on the floor. But he also asked that Congress continue to fund the troops, praising those who are currently serving on the front lines (to stirring applause from both sides of the aisle).
Click to continue reading President Bush Delivers Last 'State'
Read More

|
White House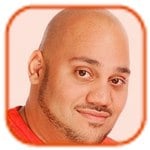 Posted by Andru Edwards Categories: Announcements, Internet,
We know that just about everyone reading Gear Live loves the Internet - either that, or they happened upon us by typoing their true destination, Dear Love. However, if you are one of those who has enjoyed the Internet for what it is, and don't want to see it take an immense step back here in the USA, you have five days to let congress know that. Luckily, Save The Internet makes it super easy to do - all you do is fill out a form, and they make sure it gets to where it needs to go. This is crunch time in the battle for Net Neutrality.
Net Neutrality is essential to free speech, equal opportunity and economic innovation in America. Since the FCC removed this basic protection in 2005, the top executives of phone and cable companies have stated their intention to become the Internet's gatekeepers and to discriminate against Web sites that don't pay their added tolls.
This fundamental change would end the open Internet as we know it. It would damage my ability to connect with others, share information and participate in our 21st century democracy and economy. The FCC must ensure that broadband providers do not block, interfere with or discriminate against any lawful Internet traffic based on its ownership, source or destination.
Hit the link below to find out more.
Read More

| Save The Internet

© Gear Live Inc. – User-posted content, unless source is quoted, is licensed under a Creative Commons Public Domain License. Gear Live graphics, logos, designs, page headers, button icons, videos, articles, blogs, forums, scripts and other service names are the trademarks of Gear Live Inc.