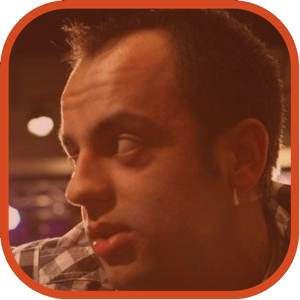 Posted by Andrey Malskiy Categories: Design, Editorial, Rumors, Transportation,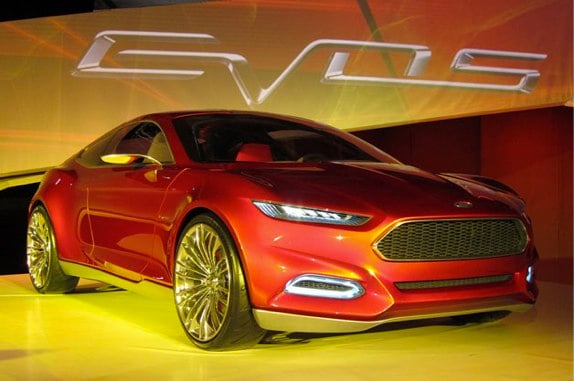 There are rumors floating around that Ford maybe ditching its retro-designed Mustang in favor of a modern look. Wall Street Journal's Matt Ramsey is a proponent of this theory.
In his article, he suggests that Ford is doing so due to decline in retro-looking car sales. He also suggests Volkswagen suffered the same fate with its New Beetle, which also saw a decline in sales. However, Autoblog brings up two valid counterarguments. One is the Mustang did not have competition for years, and now competes against Dodge. Secondly, both manufacturers where hit by the recession, thus sales suffered.
Both arguments hold true. Ford has announced that it's going to take the Mustang global. Though the retro-looking Mustangs are popular here in the States, they may not be everyone's cup of tea in Europe. They're not big on large, bulky vehicles roaming the streets. We don't blame them either, since most of their city streets aren't wide enough for pedestrians to walk on.
The speculated predecessor for the retro-Mustang would be the Evos. The Evos is geared with Generation Y in mind. It also fits well with Ford's overlapping theme set by the Fusion or the Aston Martin look, as we like to call it. Though we're not opposed the redesign, we'd be sad to see the retro-bodied Mustang go to pasture.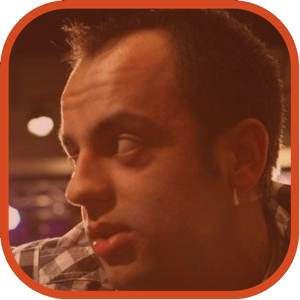 Posted by Andrey Malskiy Categories: CES, CES 2012, Transportation, Videos,
By now you're all familiar with Kinect for Xbox 360. Kinect allows users to interact with the video game using hand and body gestures, as well as through voice commands. Though it's still a relatively new concept, the same technology is slowly migrating into vehicles.
Mercedes-Benz debuted its gesture controls, known as Dynamic and Intuitive Control Experience or DICE, at CES 2012. DICE functions by using proximity sensors located within the interior of a vehicle, allowing the user to scroll and select a variety of functions. A highlight of DICE is the ability to select locations on the map instead of searching for them by name. DICE also always users to connect with friends, find information on local business around you, read text messages and control all your basic functions from car temperature to rocking beats.
The main issue with the system, as seen in the video, is the location of the driver. Though there are proximity sensors in the car, there is no set location of where the driver needs to be; often this creates issues for the system recognizing your gesture. Furthermore, there is an issue with safety. Driving is not a controlled environment—yet. There are too many 'eyes on the road' scenarios using DICE, often distracting drivers from focusing on the task at hand. Though this is only a concept idea, Mercedes-Benz says it'll be another 20 years before the production version hits the streets, giving Mercedes-Benz plenty of time to work out the kinks.
Read More

| Autoblog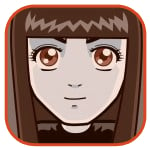 Posted by Sheila Franklin Categories: Corporate News,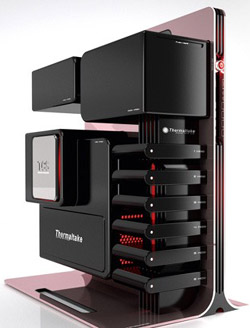 Thermaltake contracted BMW DesignWorksUSA, a subsidiary of the German auto company, to co-create a new game system concept. Components are placed on the outside of the "Level 10" to remain cool and are enclosed in their own protective cases for interchangeability. The team calls the design a "strong architectural statement." The gaming tower also features a smart lock system with a USB memory key that activates the system as well as keeping personal data secure.
Read More

| Autoblog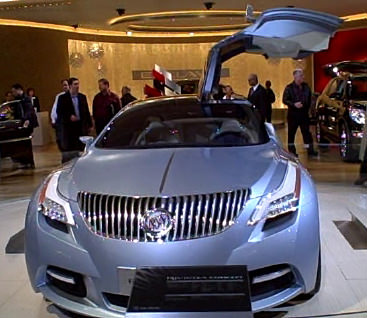 We didn't really see anything to write home about with this Buick Riviera Concept, although it is obvious that they believe big grills will make a comeback. But when we looked around the back, we noticed some Chinese lettering. We were told that the car was made in China for the company and that the words translate into "Buick Future." Be that as it may, we suspect that if American Car Companies spend more on concepts than on keeping their workers from losing their jobs, there won't be much of a future left. More images after the jump.
Click to continue reading Buick Riviera Concept
Read More

| NAIAS 2008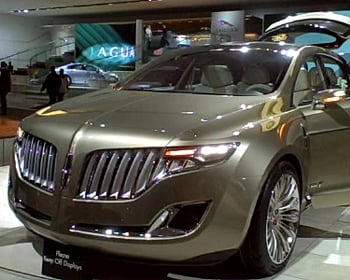 We were fortunate enough to chat with Steve, who told us all about the newest concept car from Lincoln. The 2010 MKT is destined to reach showroom floors in the fall of 2009 and will be made in Chicago. While we mistakenly assumed that concept cars were supposed to be something unique, Steve's spiel was full of these comments:
It has same frame as the new Taurus X
It has a platform similar to the new Ford Flex.
There is a commonality here, "exactly like Toyota does."
We are expanding our portfolio to include a crossover utility vehicle.
Ho-hum. Whatever happened to ingenuity? More shots after the jump.
Click to continue reading NAIAS 2008: Lincoln Goes Mainstream
Read More

| NAIAS 2008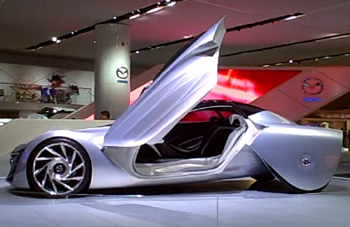 We don't know why they spend money on concept cars that may never see the light of day, we are only grateful that they do. This Mazda has all the bells and whistles, the shiny paint job, the doors that go up, a design that looks like it could almost defy gravity. We just want to know how to change a flat on it. Unfortunately, Mazdanians were too busy answering questions about their other zoom-zooms, the ones that would actually earn them a commission, so we settled on taking a few shots and thinking that is enough for now. See another shot after the jump.
Click to continue reading NAIAS 2008: Mazda Concept Car
Read More

| NAIAS 2008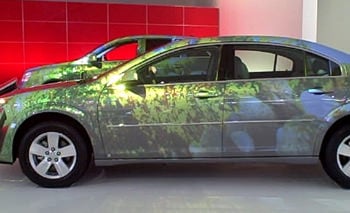 Saturn seemed to be one of the few companies that decided to put some foresight into their cars, especially the concepts. We were struck by the uniqueness of the display of the Hybrid Aura, which apparently charges its battery with pre-kinetic energy while braking, at least thats what the nearby video explains. We just wanted to know how this ordinary looking car caught our attention just by the special effects on the display. Check another shot out after the jump.
Click to continue reading NAIAS 2008: Saturn Aura Hybrid
Read More

| NAIAS 2008


Posted by Paul Hamilton Categories: Music, Role Playing Games, Xbox 360,
President of Tri-Crescendo, Hiroya Hatsushiba, based the curious concept of upcoming 360 role-playing game Eternal Sonata on a desire to bring the music of Frederic Chopin to a wider audience—in this case, gamers.
In the game, players exist in a dream world concocted by the composer as he lies on his death bed suffering from tuberculosis which took the life of the famed Polish composer at the age of 39. This dream world grants magical powers to those suffering from incurable illnesses. Chopin's music is incorporated into the game as unlockable rewards for completing side quests.
Considering the recent "are games art?" debate being held publicly between the likes of Roger Ebert and Clive Barker, perhaps the inclusion of already established artistic work can help lend some weight to Baker's pro-art arguments.
Read More

| Silicon Era

© Gear Live Inc. – User-posted content, unless source is quoted, is licensed under a Creative Commons Public Domain License. Gear Live graphics, logos, designs, page headers, button icons, videos, articles, blogs, forums, scripts and other service names are the trademarks of Gear Live Inc.