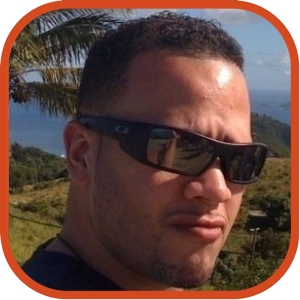 Posted by Jason Diaz Categories: Apple, Cell Phones, Videos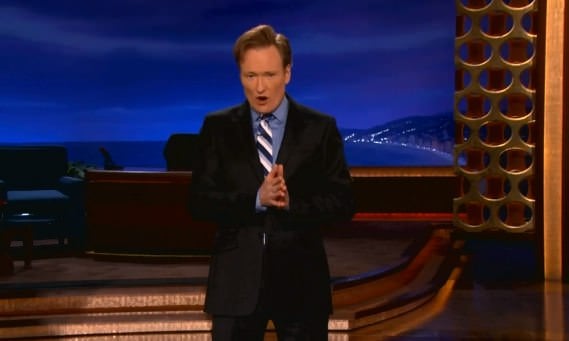 Apple was nice enough to give Conan an "exclusive sneak peak" of the iPhone 5. True story. Check it out after the break.
Click to continue reading Conan O'Brien's iPhone 5 exclusive preview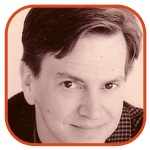 Posted by Tom Mason Categories: Editorials, Movies, Reviews, Marvel Comics
For starters, let's all wish writer Tom Spurgeon a speedy recovery. He took a blogging break earlier this year for health reasons and his essay about his health, his love of comics and his work is even more essential than his already-essential blog. If you read nothing else today, make it this.
Now let's see what else is going on across the internets:
Sherlock: Oh, that lovable curmudgeon Sherlock Holmes is causing trouble for the uneducated, easily threatened, fragile book burners of America. Apparently, A Study In Scarlet, a classic Holmes adventure, features an insensitive remark about Mormons. Imagine, a fictional character - not Holmes or Watson - from Victorian England having an unprogressive attitude. Forgive me while I clutch my pearls and head for the fainting couch. Galleycat has more on the story, including links to downloading the public domain book for free.
Don McGregor: The writer of Killraven and Black Panther (to name but two) has some thoughts about his wife Marsha on her birthday.
Click to continue reading Weekend Reading: Sherlock Holmes, Conan, and Spider-Man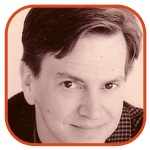 Posted by Tom Mason Categories: Editorials, Movies, Dark Horse Comics, DC Comics, Marvel Comics
So who's going to win the big summer comic book movie sweepstakes? Will it be Marvel's Thor? DC's Green Lantern? Cowboys & Aliens?
You might not know it, but there's another comic book based movie coming out and it's opening this Friday, April 29th.
Dylan Dog: Dead Of Night.
It's based on an Italian comic book series created by writer Tiziano Sclavi back in 1986. The series claims nearly 60 million readers worldwide, though almost none of them are in the U.S. The series was reprinted by Dark Horse in 7 volumes between 1999-2002.
The movie is set in New Orleans where Dylan is an investigator of the undead. Brandon Routh from Superman Returns plays Dylan, and the supporting cast includes Taye Diggs and Peter Stormare (so great in Fargo).
Click to continue reading Brandon Routh Is Dylan Dog: Comic Book Movie
Read More

| Dylan Dog Trailer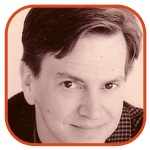 Posted by Tom Mason Categories: Editorials, Movies, Television, DC Comics, IDW Publishing, Independent, Marvel Comics
It's the week before Christmas for many people, and we begin, unfortunately, on a sad note. Veteran industry colorist Adrienne Roy passed away this week. ComicMix has the details of her long-running career as a colorist for hundreds of DC's Bronze Age comics. I did not know that she was once voted "Most Beautifully Tattooed Female." She was well-known and highly-regarded, so there are certain to be other remembrances - like this one by Mark Evanier - around the internets.

Cowboys: Robert Orci talks about the upcoming Cowboys & Aliens movie, and Harrison Ford: "I'm assuming Spielberg called in some kind of a favor, because we were shocked to hear that he was interested."

Crime: Novelist and funnybook writer Gary Phillips chooses his favorite crime and mystery graphic novels of 2010 for The Rap Sheet. Yes, Darwyn Cooke's Parker: The Outfit is in there, but so's a bunch of other cool stuff I need to check out now.
Click to continue reading Weekend Reading: Cowboys & Aliens, Jacques Tardi And Adrienne Roy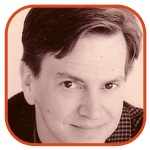 Posted by Tom Mason Categories: Independent
Sometimes a Civil War reenactor will don a floppy felt hat, pick up an old musket and spend a weekend in the rain chasing his beer-and-poker buddies down a hill. But if you're Chuck Dixon and Gary Kwapisz, you'll probably forgo the smell of soggy felt and take your action to the printed page. That's what they're doing with a new line of historical graphic novels. If you remember Savage Sword of Conan, then you've seen what happens when Chuck (Punisher, The Simpsons, Robin) works with Gary. Good stuff happens, that's what.
Chuck and Gary have launched their own publishing company, History Graphics Press. Their first book, Civil War Adventure, is a 144-page b&w trade paperback anthology of historical Civil War stories, written by Chuck, illustrated by Gary. Stories feature the famous, guys like Winslow Homer and George Armstrong Custer and also the not-famous, guys in the trenches just trying to stay alive and help their cause. And there are lots of horses and soldiers, all beautifully and accurately illustrated by Gary. This promises to be merely the first book in a series of graphic novels on the American Civil War and American history.
Click to continue reading Civil Warriors: Chuck Dixon and Gary Kwapisz
Read More

| History Graphics Press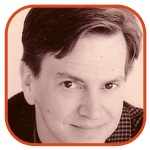 Posted by Tom Mason Categories: Editorials
If you've been following the news, you know all about the flooding in the Philippines from Tropical Storm Ketsana.
What you may not have heard is that a number of comic book professionals have been affected by it. Daniel Best at 20th Century Danny Boy quotes a note from Gerry Alanguilan: "Colorist Jay David Ramos and veteran Rico Rival got their homes completely submerged in the flood waters and lost everything. Other guys affected include Steve Gan, Noly Zamora, Jun Lofamia, Danny Acuña (some of whom may be familiar to you guys as artists who worked on DC's war and horror stuff in the 70's.). Other artists of the younger generation affected include Gilbert Monsanto, Carlo Vergara, Joanah and Melvin Calingo." Alanguilan goes on to point out that he has yet to hear from a number of other creators.
Click to continue reading Tropical Storm Ketsana Slams Comic Creators

Posted by Steve Van Neil Categories: Corporate News, Games for Windows, Games for Windows Live, MMORPG, Release Dates, Xbox 360, Xbox Live
Age of Conan: Hyborian Adventures, Funcom's highly anticipated PC/Xbox 360 online RPG, is bowing out of the crowded Fall '07 release window. Based on the press release, it sounds like given the scale of the game, the development team just needed more time to polish and perfect the experience.
"We naturally regret that we have to push back 'Age of Conan'. However, after careful consideration, and analysis of recent Beta feedback, we believe that the new release date is in the best interest of the gamers, our company and our owners," said Trond Arne Aas, CEO of Funcom.
You have to respect a developer that delays a game to make it better, and doesn't just shove it out the door for the sake of the company's shareholders. At any rate, MMO players can now look forward to slashing their way through the world and characters of Robert E. Howard on March 25th, 2008.
Read More

| Kotaku

Posted by Michael Cardiff Categories:
Sure, it may owe a lot to its predecessors, and its timing may be bad given the emminent release of God of War II. But I'll be damned if this game doesn't look like some straight-up chop-up-some-baddies fun.
I mean just LOOK at that carnage! I'm pretty sure I haven't seen a floor that bloodied and limb-covered since a bunch of yakuza bit it in Kill Bill I. OK, Conan isn't the most original game, and given the history of movies turned into games, I don't have the highest of hopes. Still, some developer had a lot of fun figuring out n different ways to cut a person into bits.
Conan (not to be confused with the upcoming MMORPG Age of Conan) will be hitting the PS3 and Xbox 360 in 2008. Hopefully these previews will keep your bloodlust in check until then.
See more images, after the jump…
Click to continue reading New Conan Movies, Screens Look Dismember-ific
Read More

| GameVideos.com

© Gear Live Inc. – User-posted content, unless source is quoted, is licensed under a Creative Commons Public Domain License. Gear Live graphics, logos, designs, page headers, button icons, videos, articles, blogs, forums, scripts and other service names are the trademarks of Gear Live Inc.