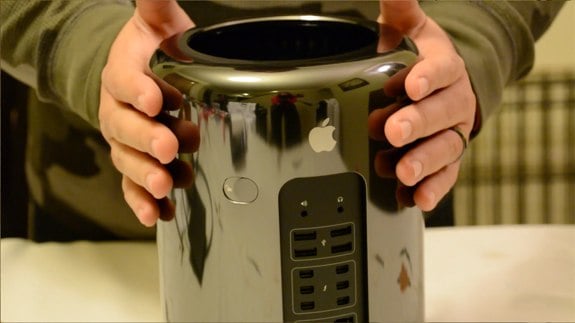 While Apple is still quoting 4-6 week delivery times for new Mac Pro orders, those who need one sooner should know that Amazon has both stock configurations ready to ship immediately. The quad-core 3.7GHz Mac Pro with dual AMD FirePro D300 cards and 12GB RAM is $2,994, while the six-core 3.5GHz Mac Pro with dual AMD FirePro D500 cards and 16GB RAM is $3,994. You can find them here:
If you want more RAM, it's cheaper to buy it yourself from a place like OWC anyway (video tutorial after the jump.) Additionally, Amazon doesn't charge sales tax in most places, so at those high prices, you're saving a pretty penny. Overnight shipping on the Mac Pros is available as well.
Click to continue reading Amazon now shipping Mac Pro (2013) immediately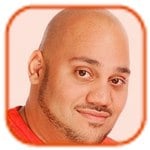 Posted by Andru Edwards Categories: Apple, Features, Laptop, Videocasts
I open up the brand new Apple MacBook Pro (late 2013) in this episode! This is a 13-inch model, which now sports the Retina display in all configurations. The new MacBook Pro ships with OS X Mavericks and a 2.4 GHz Intel Haswell processor. This specific model sports a 256GB PCIe SSD and 8GB RAM. We go through everything in this video. Check out my full MacBook Pro (late 2013) review as well.
You can pick up the MacBook Pro from Apple.
Don't forget to subscribe to Gear Live on YouTube!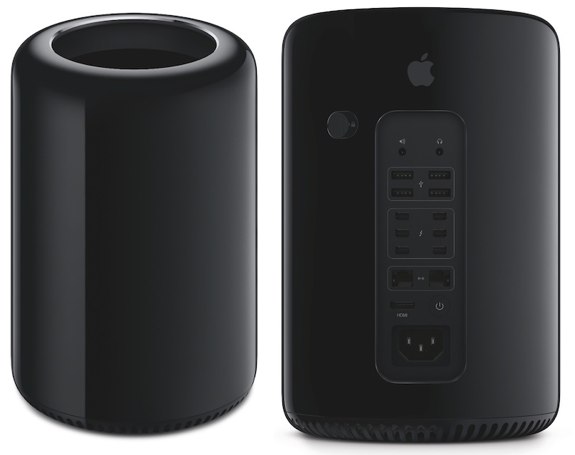 Apple's new, redesigned Mac Pro launched in late December, and has been in short supply ever since. In fact, a few days ago shipments were pushed back to March. In other words, if you order a new Mac Pro today from Apple, you'll be waiting at least five weeks before it will be shipped to you--if by March they mean "early March." I needed one of the new models, and didn't want to wait, so instead I checked one of my other favorite tech stores on the planet: B&H Photo. Sure enough, they had the Mac Pro in stock! The other benefit of B&H Photo is that the order would be tax-free, unlike Apple, saving me about $400. I used some of that savings towards overnight shipping, and was able to order a Mac Pro right away, pay about 10% less than I would have paid to Apple, and received it the following day rather than having to wait a couple of months for it.
If you want to get your hands on the new Mac Pro without waiting, be sure to check it out at B&H Photo!
Read More

| B&H Photo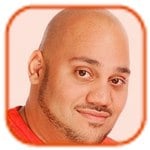 Posted by Andru Edwards Categories: Apple, PC / Laptop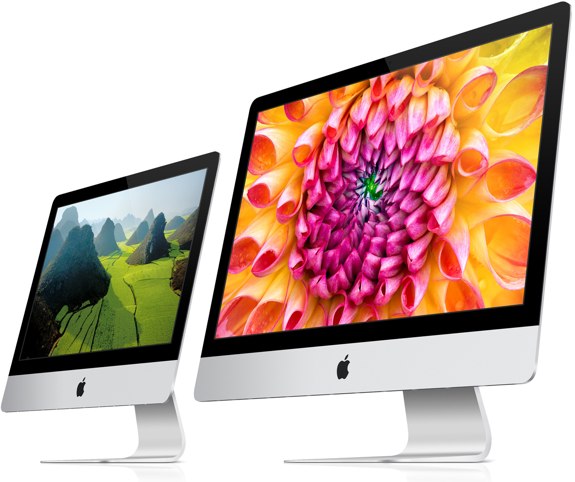 Today apple released an updated version of it's iMac desktop computer, bringing powerful new features like Intel's Haswell chipset and 801.11ac Wi-Fi into the mix. The 21.5-inch model ships with a 2.7GHz quad-core Intel Core i5 processor and includes the new Iris Pro integrated graphics chip. If you bump up to the higher-end 21.5-incher, or opt for the entry level 27-inch iMac, you get a quad-core 3.4GHz processor, and the dedicated NVIDIA GeForce 700 graphics card, which packs in 2x the video RAM and performs 40% faster than the last-generation model. The top-of-the-line iMac boasts a 3.5GHz quad-core Core i7 processor with GeForce GTX 780M graphics with up to 4GB of video RAM. Not bad at all.
As already stated, all the new iMacs ship with 802.11ac graphics, which will pair up nicely with the recent update to the Apple AirPort Extreme and AirPort Time Capsule base stations. The new iMac comes with 8GB RAM as standard with a 1TB hard drive. You can configure both, adding up to 32GB RAM, and a 3TB Fusion Drive or a dedicated SSD. Two Thunderbolt ports and four USB 3.0 connections round things out.
You can pick up the new iMac now from the Apple Store online.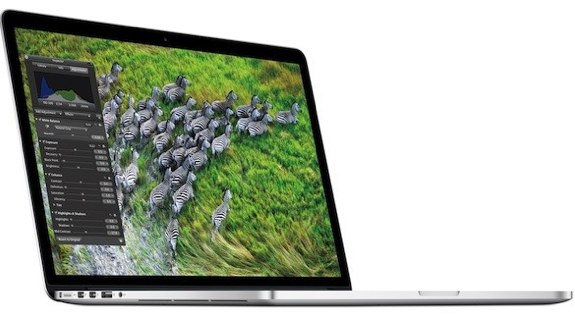 Apple has announced an immediate price reduction on the entry-level 128 GB 13-inch MacBook Pro with Retina display, slashing the price by $200 down to $1499. Additionally, for $1699 (the same price that the entry-level model used to be) you can now get the 256 GB version with a faster 2.6 GHz processor.
On the 15-inch Retina MacBook Pro side of things, the $2,199 base model now features an upgraded 2.4 GHz Intel Core i7 processor (up from a 2.3 GHz chip,) while the top-of-the-line $2,799 model now sports a 2.7 GHz i7 with 16 GB RAM.
As an aside, Apple has also dropped the price of the 13-inch MacBook Air with 256 GB storage--it now sells for $1,399, $100 less than it sold for previously.
Click to continue reading Apple slashes pricing on MacBook Pro with Retina display, MacBook Air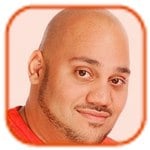 Posted by Andru Edwards Categories: Apple, PC / Laptop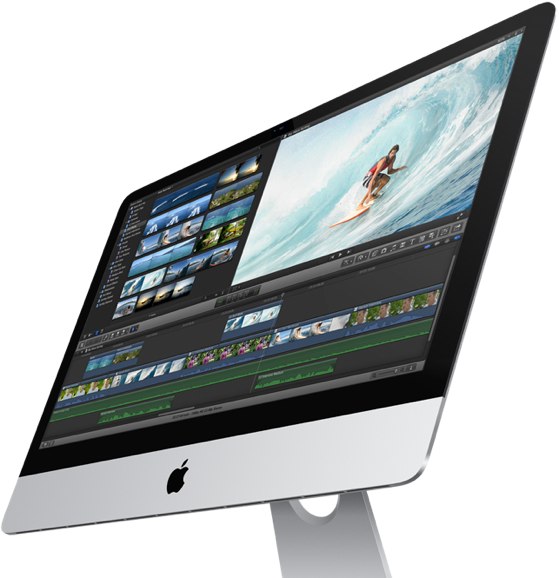 During this morning's iPad mini event, Apple unveiled the brand new, redesigned iMac. The new model is super-thin, just 5mm thin at the edges, constructed using something called "friction stir welding" to fuse together the aluminum pieces. The display is laminated to the glass, similar to what you find on iOS devices. You get the same screen sizes, with the iMac coming in at 21.5-inch 1080p and 27-inch 2,560 x 1,400 models. Apple also announced a new Apple Fusion drive option, which is basically a hybrid drive that OS X manages for you. The OS and apps live on the flash storage portion, and all your documents and other apps get loaded onto the HDD portion. As you use and launch them, things get moved to the faster SSD portion on the fly.
The 21.5-inch model will ship in November for $1,299 with a 2.7GHz Core i5 processor, 8 GB RAM, and with a 1TB hard drive. The 27-inch model starts at $1,799 for a 2.9GHz Core i5, and that one won't ship until December.
Read More

| Apple iMac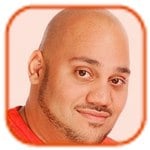 Posted by Andru Edwards Categories: Hot Deals, Microsoft, PC / Laptop, Software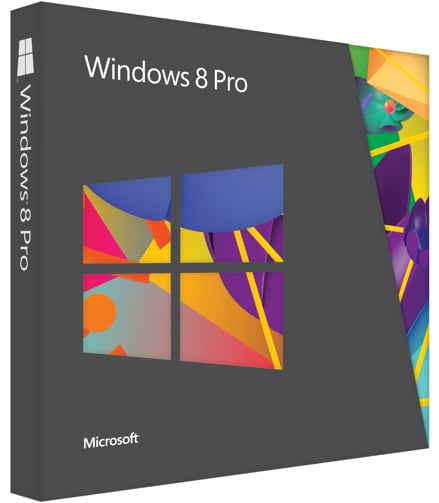 Microsoft has just announced that, starting today, you can now pre-order Windows 8 Pro. The normal price for the disc is $199.99, but during the upgrade promotion period, the package will cost $69.99, a $120 savings. Upgrade pricing will be in effect through January 31, 2013. It's nice, but it's still a far cry from the $20 OS X Mountain Lion. If you want to get in on the upgrade pricing, head over to Amazon--you'll receive it on October 26th, the same day it is released publicly. If you'd rather to go a brick-and-mortar location, you'll also find similar offers at the Microsoft Store, Best Buy, Office Depot, and more.
In addition, you can now pre-order Windows 8 PCs from companies like Acer, HP, Sony, Samsung, and others.
Read More

| Windows 8 Pro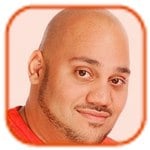 Posted by Andru Edwards Categories: Corporate News, Microsoft, PC / Laptop, Software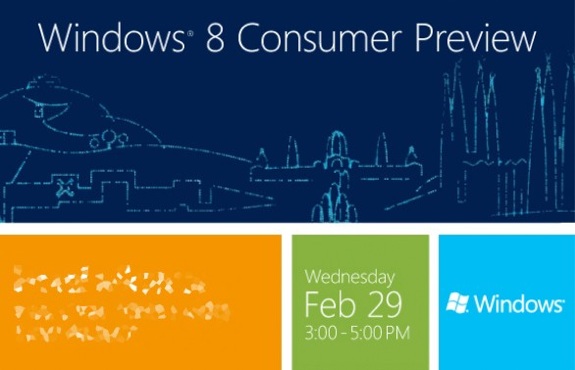 Today Microsoft released the Windows 8 Consumer Preview to the world, and it's been the talk of the day. Why? Well, Windows 8 is a huge departure from everything that Windows has ever been, and at the same time, it's very different than what you'd expect from OS X as well. Sure, both Mountain Lion and Windows 8 are super touch-centric, but Microsoft truly decided to come up with some new, innovative, and different techniques for the next major version of Windows, and now anyone can give it a try. A word of warning though--this is a preview in every sense of the word. If you prefer, we can call it a beta. This isn't final software, so don't expect it to be all buttery smooth. Still wanna try it though? Yeah, we thought so. Head on over to Microsoft to download it!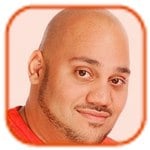 Posted by Andru Edwards Categories: Full Episodes, Gizmatic, Apple, Features, PC / Laptop, Podcasts, Videocasts, Videos
In this episode we teach you how to install RAM in your Apple iMac. The model we are using is the 27-inch 2011 iMac, which has a quad-core processor and supports up to 4 RAM chips. Installing your own RAM is an easy way to save a lot of money, rather than paying for the extra RAM with the iMac. In our case, we install 16 GB of RAM in under 5 minutes, saving ourselves over $500 in the process - and it is so easy that anyone can do it, and all you need is a Philips screwdriver and a little courage.
As you see in the video, all you need to do is unscrew the RAM cover, and pull on the tabs to remove the RAM that ships with the iMac. From there, you simple insert the new RAM, push it in until it clicks, and reinstall the cover. Turn it on, and go into About This Mac to get a look at the amount of RAM that your system is recognizing. If it is showing the amount you installed, you are done! Even better, you just saved yourself a bunch of cash as well. You can pick up the RAM at Amazon for a great price, and of course, the iMac is there as well.
Big thank you to MozyPro and JackThreads for sponsoring the show - be sure to check them out! MozyPro provides simple, automatic, and secure data backup. As for JackThreads, we've got exclusive invite codes that give you $5 to use towards anything you'd like on the site.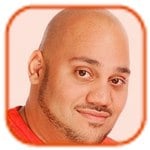 Posted by Andru Edwards Categories: Microsoft, PC / Laptop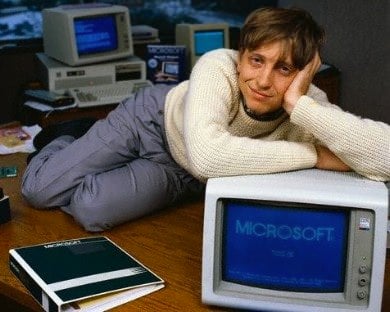 The most significant innovation in personal computing over the last 30 years has been the evolution of natural interfaces, with the GUI, speech recognition, gestures and touch receiving equal weight, according to Bill Gates, a co-founder and the former chief executive of Microsoft.
As the PC turns 30, we asked Gates, as well as other industry leaders, for their thoughts on the most significant innovation in personal computing, and how PCs have changed people's lives for the better – or worse. Finally, we wanted to know what the future holds for personal computing – and maybe whether the "Personal Computer" would exist in its current form.
While Apple's Steve Jobs and Steve Wozniak arguably invented and popularized the personal computer, Bill Gates, Paul Allen and later Steve Ballmer at Microsoft crafted and shaped the Windows operating system which became synonomous with the term "PC". The Apple Macintosh and Windows pushed the graphical user interface into the mainstream, driven by the increasing performance of microprocessors from Intel Corp., and later from chips designed by Advanced Micro Devices, Cyrix, Via Technology, and others.
Click to continue reading Bill Gates speaks about the past, present, future of the PC
© Gear Live Inc. – User-posted content, unless source is quoted, is licensed under a Creative Commons Public Domain License. Gear Live graphics, logos, designs, page headers, button icons, videos, articles, blogs, forums, scripts and other service names are the trademarks of Gear Live Inc.