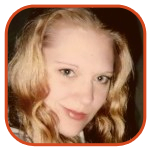 Posted by K.C. Morgan Categories: Television,
As promised, Aflac has found a voice to replace Gilbert Gottfried's characteristic screech. The company announced this week that it has hired Minnesota resident Dan McKeague to replace the comedian.
Gottfried was fired after he posted some tasteless tsunami jokes on Twitter. Aflac's retribution was quick and furious; they can't have their trademark talking duck associated with anything that might seem to be remotely tacky.
McKeague, 36, is a father of three who competed against approximately 12,500 other voices to get the gig. Aflac has already posted a video featuring their new quacker. The new commercial will air Tuesday night during NBC's The Voice.
Read More

| Yahoo! News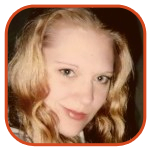 Posted by K.C. Morgan Categories: Comedy, Late Night, NBC, Saturday Night Live, Video,
Helen Mirren is one of the world's most respected actresses (she did play Queen Elizabeth II, after all), but she's not afraid to let her silly side show to NBC viewers. Watch the promo above to see Dame Mirren cut loose with SNL cast member Fred Armisen.
Mirren will host the show this Saturday.
Read More

| Perez Hilton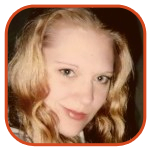 Posted by K.C. Morgan Categories: Commercials, Announcements, Gossip,
Aflac has canned Gilbert Gottfried, and now they're going to need a new voice for their spokesduck. Here's the exciting part: it could be you.
"There's a lot of undiscovered talent in the U.S.," said chief marketing officer Michael Zuna. "We're considering anyone and everyone. We're looking for the best voice."
The company will start accepting submissions on Wednesday. Visit the Duck's Facebook page or Monster.com to find out how to apply for the gig. But, you'd better hurry -- the submissions deadline is April 1. Live auditions will also be held across the United States.
Aflac is premiering a new commercial on Wednesday that will reveal a new chapter in the life of the currently-voiceless duck. The new voice is scheduled to premiere on April 22.
Read More

| E! Online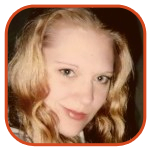 Posted by K.C. Morgan Categories: Television, Meltdowns, Rumors,
Gilbert Gottfried is attempting to do some damage control now that he's been fired as the voice of the Aflac Duck and offended an entire nation of people. The actor made a dozen offensive jokes about the tragedy in Japan recently, sparking a firestorm of controversy… and he's still trying to dig himself out of the rubble.
Click to continue reading Gilbert Gottfried Apologizes, Aflac Doesn't Budge
Read More

| TMZ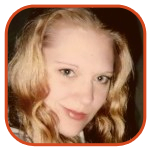 Posted by K.C. Morgan Categories: Television, Where Are They Now?,
Winning! Gilbert Gottfried is currently walking the Charlie Sheen path toward success -- he just got fired from his TV gig. No longer will Gottfried power the grating voice of the Aflac duck, and you've got Twitter to thank for it.

The comedian went one laugh over the line when he cracked a dozen jokes in a 24-hour period, all of them about the massive catastrophe that occurred in Japan, via Twitter. Some of his ill-timed, tasteless cracks include: "Japan is really advanced. They don't go to the beach. The beach comes to them," and "I just split up with my girlfriend, but like the Japanese say, 'They'll be another one floating by any minute now.'"

Aflac didn't think any of it was very funny, apparently. In a statement, the company said, "Gilbert's recent comments about the crisis in Japan were lacking in humor and certainly do not represent the thoughts and feelings of anyone at Aflac." They also promised not to rest on their laurels, adding "Aflac will immediately set plans in motion to conduct a nationwide casting call to find a new voice of the iconic Aflac Duck."
Gilbert Gottfried could not be reached for comment about the situation. Stay up-to-date on all the celebrity gossip -- follow VIP Breakdown on Twitter.
Read More

| TMZ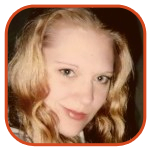 Posted by K.C. Morgan Categories: Music Videos, Videos, Pop, New Releases,
Lots of things have changed in American Idol's tenth season, but never will the show's allegiance to Ford falter. We've got the proof of it in the music video above. Watch this year's Top 13 12 Idols (Casey Abrams is absent due to hospitalization) singing "The World" around affordable, mid-sized cars in this commercialized music video.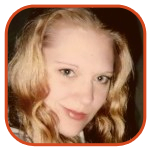 Posted by K.C. Morgan Categories: Awards, Videos, Covers, Soundtracks,
The hosts of the 83rd Academy Awards really want to host for you, you, you, as this funny video clip proves. Anne Hathaway and James Franco put this little piece together to promote the event, a tribute to "You're the One That I Want" from Grease (which we teased last week). As much as we adore James Franco, we're coming around to the realization that he's no singer. Don't believe us? Listen to the video and find out.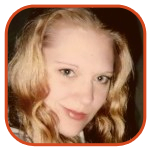 Posted by K.C. Morgan Categories: Award Shows, Comedy, ABC, Commercials, Video,
ABC's Modern Family offered up another hilarious promo in what is becoming the show's Academy Award tradition. Last year, Modern Family created a commercial of an Oscar night charades party. This year, all the players have returned to enjoy the festitivites again -- but, there's a twist. See the whole thing in the video above; we dare you not to laugh.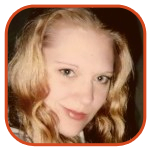 Posted by K.C. Morgan Categories: Award Shows, Specials, ABC, Commercials, Video,
Let's hope this video of Oscar co-hosts Anne Hathaway and James Franco is a preview of things to come; they're great together. This funny clip shows some of the outtakes of the two A-listers while they were shooting promos for the awards event, which airs later this month on ABC.
Re-cap the list of Academy Awards nominees before the event airs, and don't forget to follow all our red carpet coverage once the big night is over -- because we've got some awards of our own to give to Hollywood's finest.
Keep checking back to get all our coverage of the 83rd Academy Awards.
Read More

| Perez Hilton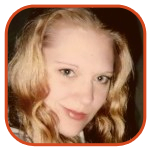 Posted by K.C. Morgan Categories: Paramount, Action, Adaptation, Adventure, Trailers, Upcoming Releases,
Super Bowl XLV was peppered with commercials for cars (which most of us can't afford, given the economic climate) and movies (which we can afford, but we've got to be convinced it's worth it first).
But, there were two movie trailers that managed to shine above all the rest. It's almost time to meet two of Marvel's new-old superheroes, and you can whet for your appetite for action with their new trailers. Follow the jump to see the trailers for the new Thor and Captain America movies.
Click to continue reading Captain America, Thor Trailers Revealed During Super Bowl
Read More

| Perez Hilton

© Gear Live Inc. – User-posted content, unless source is quoted, is licensed under a Creative Commons Public Domain License. Gear Live graphics, logos, designs, page headers, button icons, videos, articles, blogs, forums, scripts and other service names are the trademarks of Gear Live Inc.