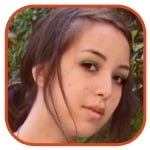 Posted by Robin Paulson Categories: Warner Bros, Action, Adaptation, Drama, Music, Musicals, Romance, Science Fiction, Sequels, Comedy, Thrillers, Awards, Casting, Celeb News, Celebrity Gossip, Scripts, Trailers, Upcoming Releases, Videos,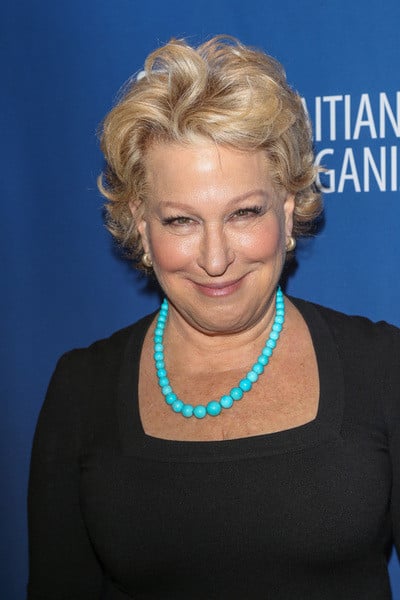 + Seth Green - whom you may recall from Robot Chicken, Family Guy, and Austin Powers - gives Larry King a compelling explanation as to why Ben Affleck is a poor choice as Batman in the upcoming Batman Vs. Superman film.
+ Bette Midler is set to appear at this Oscars this year - additionally, she'll be singing for the first time!
+ Pushing Daisies creator Bryan Fuller is in talks with Warner Bros. and Barry Sonnenfeld to adapt the short-lived (and much-loved!) ABC series into a musical for Broadway, which would star Pushing Daisies alum Kristin Chenoweth. Fuller says that he is also contemplating a film adaptation.
+ Michael Patrick King, who wrote for the Sex and the City series and directed both film adaptations, says that there's one more story to tell for Carrie, Charlotte, Miranda, and Samantha - greatly hinting at the possibility of a third film.
Click to continue reading Cinecast: Seth Green on Affleck's Batman, 'Pushing Daisies' Musical, 'SATC 3'?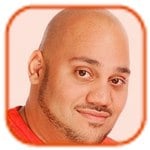 Posted by Andru Edwards Categories: Movies,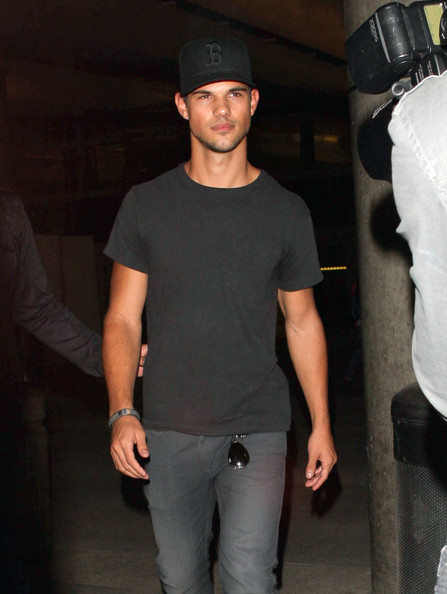 Taylor Lautner has opened up about Kristen Stewart's cheating scandal.
The Twilight actor has broken his silence about his co-star's "momentary indiscretion" - when she was caught cheating on Robert Pattinson with married Snow White and the Huntsman director Rupert Sanders - and doesn't know whether the trust can ever be regained in a relationship.
"To be honest, I've never been involved in any of those situations, so I don't know [if trust can be regained]. It would be just a guess and a shot in the dark, and I don't want to give that if I haven't even been there myself," he said when quizzed on her infidelity.
The Hollywood hunk was quick to defend his co-star Kristen and insisted he is "proud" of every decision she makes: "Kristen is fantastic at everything she does. I'm always proud of her."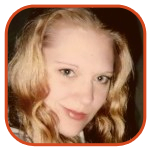 Posted by K.C. Morgan Categories: Comedy, Drama, Music, Prime Time, FOX, Gossip,
Victoria Jackson, best-known for her 6-year stint on SNL, summed Glee's "Original Song" episode up with one word: "Sickening!" She accused the producers of the show of "shoving the gay thing down our throats" and making a "mockery of Christians."
"Everyone knows that two men on a wedding cake is a comedy skit, not an 'alternate lifestyle'! There I said it!" Jackson's comments appear in her column at WorldNetDaily.
Jackson was best-known on Saturday Night Live for her ditzy, blonde characters and high-pitched voice. In recent years, she has been politically active and strongly outspoken against liberal candidates and leftist media coverage. Perhaps ironically, she is a strong supporter of Fox News (which is owned by Fox Entertainment Group, which owns 20th Century Fox Television... which distributes and produces Glee).
Read More

| Huffington Post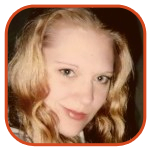 Posted by K.C. Morgan Categories: Music, Prime Time, Reality, FOX, American Idol, Gossip,
Karen Rodriguez, 21, is American Idol's latest casualty and last online contestant. But, she's not letting the disappointment get her down.
"I went up there, and I always sang from my heart," she told reporters after her Thursday elimination. "It's like a whole packet of little experiences that I'm going to take for ever."
Karen said she has no regrets from her time on the show, and in upcoming episodes she'll be rooting for Jacob Lusk. The two bonded "from the very beginning in Hollywood Week."
"He was a joy to be around, and I'm so excited for him." Watch a video of Karen's entire interview at Entertainment Weekly.
Follow all the contestants, get all the spoilers and read all the recaps -- check out all our American Idol 10 posts.
Read More

| Entertainment Weekly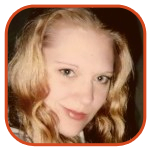 Posted by K.C. Morgan Categories: Action, Prime Time, NBC, Gossip, News,
You don't have to like latex to appreciate Adrianna Palicki's amazing figure in the newly-revamped Wonder Woman costume. Palicki will take on the dual role of superhero/Diana Prince in NBC's new reboot, and she'll be doing it with a fierce gold whip.
Not bad. Palicki definitely has the Amazonian look down pat, though some purists are having strong reactions to the notable costume changes (Wonder Woman in pants?! Inconceivable!). But Lynda Carter, TV's first Wonder Woman, is voicing no complaints.
Click to continue reading FIRST LOOK: Wonder Woman, Rebooted
Read More

| Perez Hilton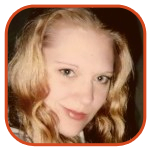 Posted by K.C. Morgan Categories: Artist News, Gossip, Alternative,
"I watched 10 minutes [of Glee]. It's not my thing," Foo Fighters front man Dave Grohl doesn't want any of his songs to be re-classified as "showtunes" any time soon… or, ever. In a candid, f-word-laced interview with The Hollywood Reporter, the singer bluntly stated his dislike for Glee and for series co-creator Ryan Murphy.
It's not the first time Murphy has drawn the ire of those in the music industry. He had a well-publicized press battle with Kings of Leon, who originally rejected Glee when the show asked for the right to use some of their songs.
"It's every band's right, you shouldn't have to do [expletive deleted] Glee," Grohl said. "And then the guy who created Glee [Ryan Murphy] is so offended that we're not, like, begging to be on his [expletive deleted] show."
"The Glee guy, what a [expletive deleted] jerk," Grohl went on. "It's just like, dude, maybe not everyone loves Glee. Me included."
Click to continue reading Dave Grohl: Not Everyone Loves Glee
Read More

| Huffington Post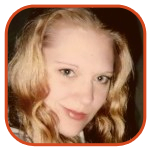 Posted by K.C. Morgan Categories: Television, Rumors,
Justin Buckles, writer of American Idol Exposed, continued his intimate interview with Vote For the Worst, the famous anti-Idol site, this week. Buckles worked for American Idol during season 5, and (like us) became so disgruntled with the victory of Taylor Hicks that he had to walk away.
Okay, so maybe Taylor Hicks was only part of the problem. According to the in-depth interview, Buckles had a lot of personal and professional reasons for washing his hands of television's number one show.
Buckles had tons of interaction with the contestants during his season. He paints a picture of a very toxic environment with exhausted singers, horrifying stage mothers and over-confident contestants who begin letting the fame go to their heads. But, perhaps there was some reason they were so stressed...
Click to continue reading Insider Spills More American Idol Secrets
Read More

| Vote For the Worst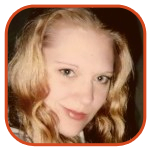 Posted by K.C. Morgan Categories: Television, Drugs, Drunk, Legal Issues, Meltdowns, Rants, Rivalries, Rumors,
The tiger blood has hit the terrestrial realm. Charlie Sheen has been threatening to sue Warner Bros. for all they're worth, and today his predictions more or less came true. Sheen lawyer Marty Singer filed a suit today demanding a cool $100 million from Two and a Half Men creator Chuck Lorre and the WB.

Think he'll get it?
Click to continue reading As Promised, Charlie Sheen Sues Lorre, Warner Bros.
Read More

| Perez Hilton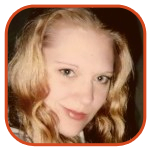 Posted by K.C. Morgan Categories: Television, Drugs,
Doesn't everyone want to have a little tiger blood running through their veins? Thanks to Harcos Labs, now everyone can. We're about to buy a Winning 6-Pack of the specially-blended brew right now.

Every word out of Charlie Sheen's mouth has been rabidly followed, re-Tweeted and reported by the press, and one of his more shining nuggets of wisdom has revolved around "tiger blood." It is this, by the way, which makes Sheen so superior to others.

The Harcos version of tiger blood is "made from 100% passion specifically to make your brain fire in a way that's not from this particular terrestrial realm."

Totally. And before you start thinking you can, as the product description suggests, "take more drugs than anyone can survive," a disclaimer: Harcos is clear to point out that "we don't know what banging 7 gram rocks means" and adds "don't do drugs."

Indeed. Drink tiger blood instead.
Read More

| Popeater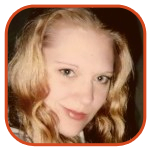 Posted by K.C. Morgan Categories: Television, Drugs, Drunk, Rants, Rivalries, Rumors,

Charlie Sheen has been doing most of the talking regarding the drama surrounding Two and a Half Men, and some of those involved are no longer staying silent. Sheen's unasked-for rant against his co-star Jon Cryer pushed at least one crew member too far.

One unnamed crew member is "furious," not only about Sheen's rant against Cryer but much more. "We have been screwed over by Charlie Sheen, monetarily and professionally," said the crew member. "It's not just about disrespecting Jon [Cryer]. He disrespects everybody."

"He should have been fired a long time ago," continued the disgruntled crew member. "Why wasn't he?"
Uhmm...because he's a warlock. Obviously.
Click to continue reading Two and a Half Men Crew 'Furious,' 'Screwed Over' by Sheen
Read More

| E! Online

© Gear Live Inc. – User-posted content, unless source is quoted, is licensed under a Creative Commons Public Domain License. Gear Live graphics, logos, designs, page headers, button icons, videos, articles, blogs, forums, scripts and other service names are the trademarks of Gear Live Inc.