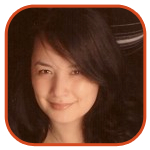 Posted by Veronica Santiago Categories: DreamWorks, Disney, Paramount, Warner Bros, Action, Adaptation, Adventure, Animation, Drama, Horror, Music, Remakes, Romance, Science Fiction, Thrillers, Books, Casting, Celeb News, Trailers, Upcoming Releases, Videos,
20,000 Leagues Under the Sea: David Fincher is in talks to dive into 20,000 Leagues Under the Sea, Disney's retelling of Jules Verne's science fiction novel. The Oscar nominee, who is also linked to a Dragon Tattoo remake (see below), may work from a script from Scott Z. Burns (The Bourne Ultimatum). No possible start date has been announced.
Click to continue reading Remake News: 20,000 Leagues Under the Sea, Judge Dredd and More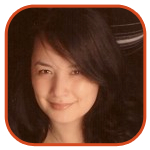 Posted by Veronica Santiago Categories: Drama, Late Night, Prime Time, Sci-Fi/Horror, Talk Shows, ABC, Cable, FX, HBO, Lost, Cable/Satellite, News,
-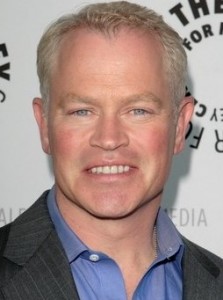 -Did Neal McDonough's religious beliefs cost him a gig? According to a report, the married Catholic was replaced on ABC's Scoundrels because he didn't want to do love scenes with Virginia Madsen. It's a principle the Desperate Housewives star has stuck by during his career.
-True Blood, which was already based on Charlaine Harris' novels, will now be adapted into a comic book series. Although the main characters will be included, the stories will be different from the ones seen on HBO.
-Damages could soon be pulling double-duty. If the critically-acclaimed drama is going to stay afloat, future seasons may air first on DirecTV before it airs on FX. That's similar to the arrangement NBC had for Friday Night Lights.
-Jimmy Kimmel's love of Lost has earned him a prime position. The late night comedian will now host a post-finale special after the show ends its run on Sunday, May 23.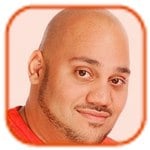 Posted by Andru Edwards Categories: Warner Bros, Action, Adaptation, Science Fiction, Upcoming Releases,
Guy Ritchie is set to direct a live-action adaptation of Lobo, a DC Comics story.
The Sherlock Holmes filmmaker has signed on for the sci-fi action film, which follows a seven-foot tall intergalactic bounty hunter.
Despite speculation, the Warner Bros. movie will not be based on comic book miniseries Lobo: The Last Czarnian, in which the anti-hero discovered he was not the last of his race left alive as his former history teacher was still living. Instead, it follows the title character as he teams up with a teenage girl to hunt down four fugitive aliens.
The movie is being written by Don Payne and is based on the character created by Roger Slifer and Keith Giffen in 1983. Joel Silver, Akiva Goldsman and Andrew Rona are to produce the movie, with work scheduled to begin early next year.
No casting information has been announced yet.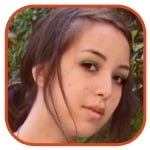 Posted by Robin Paulson Categories: Lionsgate, Action, Adaptation, Horror, Satire, Comedy, Distribution, Upcoming Releases,
Mark Millar and John Romita Jr.'s brutal, satirical comic book, Kick-Ass, turned quite a few heads last month when a clip from the film adaptation was showcased at San Diego Comic Con. One of those heads turned out to be the key to landing their U.S. and Canadian distributor, Lionsgate Films.
Director Matthew Vaughn has, with the help of his own company Marv Films and Plan B Entertainment, financed the film after studios turned it down (most likely due to prepubescent Hit Girl's uber samurai-carnage).
Lionsgate, which aims to see a wide-release in 2010, beat out Universal, Paramount and Fox Searchlight (among others) for the rights.
Considering its proclivity towards violence (Saw, The Midnight Meat Train, Hostel: Part II) and eyebrow-raising material (Religulous, W.), I would say that Vaughn and company should feel safe in the company's money-making arms.
Read More

| The Hollywood Reporter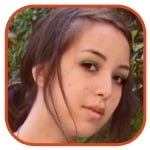 Posted by Robin Paulson Categories: Warner Bros, Action, Adaptation, Thrillers, Casting, Upcoming Releases,
For what seemed like decades, Warner Bros. had been searching for the star of their latest comic book adaptation, Green Lantern. They finally announced yesterday that they would be picking The Proposal star Ryan Reynolds, who beat out The Hangover's Bradley Cooper, Justin Timberlake, and Jared Leto.
He also beat out my beloved Nathan Fillion, whom fans have shown support for through homemade trailers. Of course, unfortunately studios tend to pick the bigger names over those who are more capable and suitable for the role. I mean we're talking about Ryan Reynolds, the current king of romantic comedies who somehow conned Scarlett Johansson into marrying him (and did so by asking via text message). And as such, if he's not in a romantic comedy, he's always playing a wise-cracking smart-ass with little or no dynamic.
I have to give credit where credit is due, and unfortunately he does get kudos for scoring roles as both Marvel and DC superheroes—he's so far the first and only.
He'll be playing the Silver Age version of the Green Lantern, test pilot Hal Jordan. The film is expected to hit theaters December 2010.
Read More

| E! Online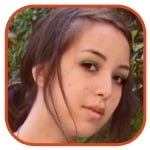 Posted by Robin Paulson Categories: Action, Adaptation, Adventure, Mystery, Satire, Sequels, Comedy, Thrillers, Casting, Upcoming Releases,
Despite the fact that Mark Millar has yet to finish neither the first arc of his Kick-Ass comic nor the film adaptation of it (he has so far only published six issues in thirteen months), the Scottish author already wants the sequel to shoot within two years.
"Kick-Ass 2 is already being plotted out. We're planning it, because all the actors are quite young and we have to make it relatively quickly. So we'll definitely do that inside the next 18 to 24 months," he told Sci-Fi Wire.
Click to continue reading Mark Millar Already Plotting Kick-Ass Sequel
Read More

| Sci-Fi Wire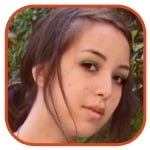 Posted by Robin Paulson Categories: 20th Century Fox, Paramount, Warner Bros, Action, Adaptation, Adventure, Classics, Horror, Mystery, Political, Thrillers, Celebrity Controversy, Corporate Shakeups, Distribution, Rumors, Upcoming Releases,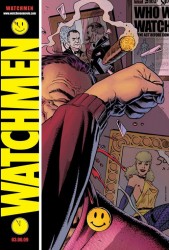 Even though the much-anticipated film's premiere is not scheduled until March 6, true Watchmen fans are not taking any chances with Fox's plans to completely prevent the release.
ComicBookMovie.com has organized a petition in hopes that the people over at Fox change their minds about touching the classic graphic novel's film adaptation. One fan named Wyatt Barlup is even planning to picket the Fox lots with like-minded, passionate comrades.
There are even those that are on the offense: readers at Comics2Film.com have suggested taking action against Fox's upcoming films The Day the Earth Stood Still and X-Men Origins: Wolverine by calling for a boycott. Whoever knew real life drama could be better than fiction!
Why such extreme action, one might ask? Well, probably the fact that Fox isn't planning on settling this—the studio heads don't want to see Zack Snyder's film released, period.
Click to continue reading Watchmen Fans Protest Fox's Lawsuit
Read More

|
Variety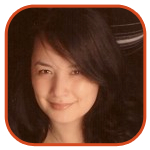 Posted by Veronica Santiago Categories: Miramax, Adaptation, Animation, Drama, Comedy, Casting, Celeb News, Upcoming Releases,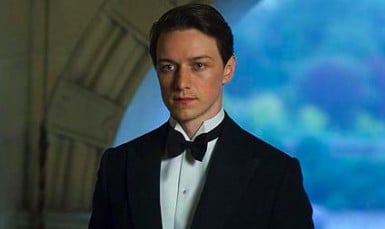 Here's a quick look at some of the casting announcements made recently:
It seems as if there isn't a woman James McAvoy can't romance. In the past few years, he's been paired with Gillian Anderson, Keira Knightley, Anne Hathway and, of course, Angelina Jolie. Now the rising actor will be taking on his biggest chemistry challenge yet.
In Gnomeo and Juliet, McAvoy and Emily Blunt (The Devil Wears Prada) will voice characters in a CGI-animated version of the Shakespeare drama. But those looking for any Montagues or Capulets will be pleasantly surprised. In this version, the lovers will actually come from rivaling families of garden gnomes.
This film, co-produced by Elton John, will also feature music from the Lion King musician. The feature should be completed by 2010.
Click to continue reading Casting Corner: James McAvoy, Ben Affleck, Nicolas Cage
Read More

|
Hollywood Reporter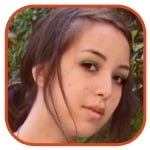 Posted by Robin Paulson Categories: Paramount, Warner Bros, Action, Adaptation, Adventure, Classics, Horror, Noir, Political, Romance, Science Fiction, Thrillers, Distribution, Filmmaking, Rumors, Trailers, Upcoming Releases,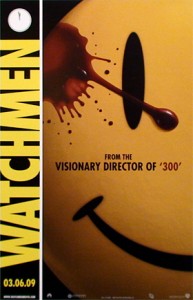 Continuing to update you on everything Watchmen related, we've got the news from San Diego this past weekend.
Absolutely everyone and their mother were talking about Watchmen after Comic-Con, drooling over the eight new posters revealed, as well as an extended trailer.
One of the last shots of the trailer, that which depicts Mr. Manhattan (Billy Crudup) blowing up enemy soldiers, is more gore-happy detailed. The trailer also included quick shots of the Comedian's (Jeffrey Dean Morgan) scar origins as well as Laurie (Malin Akerman) unzipping her costume…
"People are starting to realize that superhero movies don't just exist as mindless entertainment. They talk about stuff that's serious," director Zack Snyder commented in reference to The Dark Knight. And that's exactly why we love you and Nolan, Mr. Snyder!
Click to continue reading Snyder Pleases Fans at Comic-Con With Additional Watchmen Footage
Read More

|
E! Online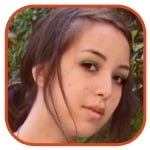 Posted by Robin Paulson Categories: Columbia Pictures, Action, Adventure, Comedy, Box Office, Rumors, Upcoming Releases,
While it never appears to be a good sign when at least a third of an audience leaves prior to one's panel at Comic-Con, I am definitely rooting for Pineapple Express when it hits theaters in a couple weeks!
As depressing as that can be for anyone at such a hyped event, I would venture to say that Judd Apatow's latest project failed to meet success at the event due to misplacement. I mean, promoting a stoner movie to die-hard comic book fans? These are audiences who went crazy last year over The Dark Knight and The Incredible Hulk, and this year with Watchmen—not exactly the type whose favorite movies include Dazed and Confused or Dude, Where's My Car?.
Click to continue reading Pineapple Express Meets Disinterest at Comic-Con
Read More

|
E! Online
© Gear Live Inc. – User-posted content, unless source is quoted, is licensed under a Creative Commons Public Domain License. Gear Live graphics, logos, designs, page headers, button icons, videos, articles, blogs, forums, scripts and other service names are the trademarks of Gear Live Inc.