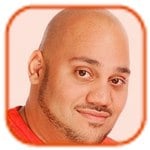 Posted by Andru Edwards Categories: Music, Drugs, Features,
Enrique Iglesias has never dabbled in drugs.
The "Hero" hitmaker claims he's never been tempted to try an illegal substance, despite being surrounded by people in the industry that regularly snort cocaine:
"I was never tempted by drugs. The amount of times I've been asked, 'You don't do coke? But you're in music. You really don't do coke?' I don't like sticking stuff up my nose. Get me a drink, get me a rum. I drink, I'm a social drinker but I feel like I can control it. There are friends of mine who go out at the weekend and do a lot of cocaine and do any drug and be perfectly fine throughout the week. But some others can't do that. I need my eight hours' sleep, that's for sure."
Meanwhile, the 38-year-old singer believes that Justin Bieber, 19 - who was arrested last month for driving under the influence (DUI), driving with an expired license and resisting arrest in Miami - is just being young and experimenting with life.
Click to continue reading Enrique Iglesias Has Never Done Drugs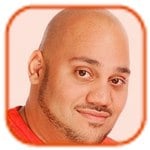 Posted by Andru Edwards Categories: Sports, Drugs, Rumors,
Lamar Odom's alleged drug dealer has claimed he spent $50,000 on cocaine in three years.
The New York-based dealer - who has concealed his identity - has come forward to allege he witnessed the former Los Angeles Clippers basketball player consume the illegal drug on as many as 10 occasions since 2010 when Lamar visited Queens in New York where he grew up.
"[Lamar has a] huge problem and he has a very addictive personality. It is becoming worse as you can see. He [Lamar] likes to party, He's a pretty nice guy to be honest with you, but he's becoming ... his problem seems to be becoming a bigger problem . In my experience, he literally likes cocaine. He is a cocaine guy. He likes to smoke it," the dealer said in a video interview with RadarOnline.com.
RadarOnline.com reports the dealer supplied Lamar with cocaine - which he would then freebase, a method of consumption whereby the user purifies the drug by burning it and then inhale the fumes. The drug pusher claims Lamar, 33, even freebased cocaine before a game between the LA Clippers and the New York Knicks at Madison Square Garden on February 10 this year. He alleges the sportsman spent $16,000 on cocaine: "I know it for a fact because I sold him the stuff and saw him smoke it, he spent about 16 grand. Quantity wise, it was a little under half a kilo."
Click to continue reading Lamar Odom Accused of Blowing $50k on Cocaine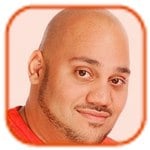 Posted by Andru Edwards Categories: Movies, Drugs, Legal Issues,
Denise Richards' temporary custody of Brooke Mueller's four-year-old twins has been extended.
The Twisted actress, 42, has been granted permission to keep the 35-year-old socialite's sons, Bob and Max - who were removed from Brooke's home on Thursday by the Los Angeles County Department of Children and Family Services when she was placed under an involuntary psychiatric hold in hospital - in her care for the moment, as Brooke undergoes treatment for "prescription drug abuse."
A source told gossip website TMZ.com that Denise and her ex-husband Charlie Sheen, who is the boys' father, put on a united front at an emergency court hearing on Tuesday morning where a judge poured over what sources say is a shocking report about the conditions in Brooke's home. The twins were also in court, along with Brooke's lawyers Lori Howe and Angela di Donato, and Charlie's lawyers Mark Gross and Elise Greenberg.
Click to continue reading Denise Richards Secures Custody Extension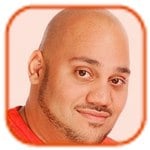 Posted by Andru Edwards Categories: Movies, Drugs, Legal Issues,
Denise Richards has been awarded temporary custody of Charlie Sheen's sons. The Wild Things actress - who has daughters Sam, nine, and Lola, seven, with the actor, as well as adopted Eloise, two - is to take on the care of twins Bob and Max, four, after social workers Los Angeles County Department of Children and Family Services removed them from the home of their mother Brooke Mueller because of allegations her drug use is jeopardizing their safety.
"Brooke was given many opportunities by social workers to clean up her act. Social workers felt that Bob and Max weren't safe in Brooke's care. The decision was made late on Thursday afternoon, and the boys are no longer in Brooke's care. It's expected at some point the boys will be taken care of by Charlie Sheen's ex-wife, Denise Richards, who has cared for them in the past when Brooke went to rehab. Denise loves the boys and their safety and well being mean everything to her. Bob and Max are safe and that is all the matters. Denise is simply complying with the court order," a source said.
Click to continue reading Denise Richards Gets custody of Charlie Sheen's Twins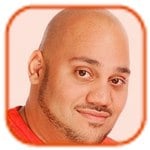 Posted by Andru Edwards Categories: Television, Drugs, Parties, Rumors,
Charlie Sheen is allegedly back on drugs.
The Anger Management star - who has been in rehab five times and last hit the headlines for his erratic behavior in 2011 - has reportedly been spending up to $2,000 a day on cocaine over the past eight months.
"For at least the last eight months or so Charlie has been having a quarter to half an ounce of cocaine delivered to him every single day and was spending nearly $2,000 a day on drugs. Sometimes he'd even get two to three quarters of cocaine in one day," a source said.
The 47-year-old former Two And A Half Men actor - who is a father-of-five - is also said to be spending a huge amount of money on prostitutes and allegedly even paid for one of his favorite girls to undergo cosmetic surgery and bought her a new car.
Click to continue reading Charlie Sheen Allegedly Back on Drugs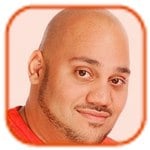 Posted by Andru Edwards Categories: Concerts / Tours, Gossip, Performances, Pop, Rock,
The Darkness used to have three lines of cocaine ready for each of them before going onstage.
The "Growing on Me" rockers imploded in 2006 due to their drug use and partying, and looking back now they understand how out of control their tours had become. Talking about their cocaine use on their final tour, guitarist Dan Hawkins said, "I'm not going to lie to you, it was the most debauched fun I've ever had. [We had a] Pre-Show Line, Mid-Show Line and After Show-Line. That would be in various holding places, sometimes in a tent behind the stage; usually the same area where costume changes happened. Then we'd just get hammered until four or five in the morning and drag ourselves to the next venue with raging hangovers."
Click to continue reading The Darkness Used Cocaine on Stage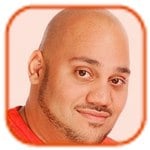 Posted by Andru Edwards Categories: Movies, Child Stars, Drugs, Rumors,
Tatum O'Neal is back in rehab.
The former child star - who has a long history with drug abuse - has checked into a treatment center in Southern California in a bid to get help for her cocaine addiction. Since entering the facility, the 48-year-old actress - the youngest person ever to win an Academy Award - has been visited several times by her father Ryan O'Neal, who is desperate for his eldest child to get clean.
"Tatum recently went back to rehab last month, and she is at a facility in Orange County. Ryan has been visiting her regularly because he is so concerned about her. They are working on their complicated relationship. Tatum is just really truly struggling with who she is as a person. It's very sad to see her still suffering from her addiction to cocaine," a source said.
Tatum - who has had a complicated relationship with Ryan over the years and were, at one point, estranged - has been in out and out of rehab throughout her life as she struggled with her drug addiction.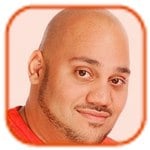 Posted by Andru Edwards Categories: Music, Drugs, Obituaries,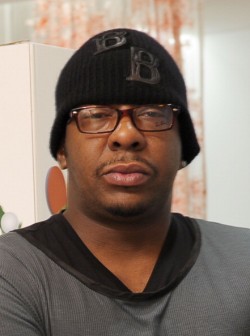 Bobby Brown had no idea Whitney Houston was taking drugs before she died.
The 48-year-old singer died in Beverly Hills in February from accidental drowning caused by cocaine use and heart failure, and although her former husband Bobby has been widely blamed for introducing her to illegal substances, he claims he has been clean for seven years and was shocked to discover Whitney was still taking drugs.
"It's just unexplainable .. how one could, you know, (say that I) got her addicted to drugs. I'm not the reason she's gone. I was hurt. I was hurt ... because, you know, me being off of narcotics for the last seven years, I felt that she was, you know, I didn't know she was struggling with it still. But at the same time, you know, listen, it's a hard fight. It's a hard fight to, you know, maintain sobriety that way," he told Today's Matt Lauer.
It was claimed after Whitney's death that she and Bobby had been planning to remarry in Las Vegas. Whitney had apparently wanted to reunite with her former husband of 14 years and the pair had decided on an intimate ceremony with their daughter Bobbi Kristina as the only witness.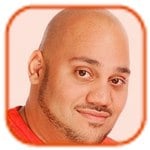 Posted by Andru Edwards Categories: Music, Television, Child Stars, Drugs, Meltdowns,
Demi Lovato believes promoters gave her free drugs in a bid to get her to return to their clubs and restaurants. The former Disney star claims people in Hollywood used to fall over themselves to give her illegal substances.
"Promoters gave me drugs and alcohol in restaurants or clubs. They wanted me to come back so I would be seen there. They were basically kissing my a**. I thought they were my friends. I thought I was having fun. Being a celebrity can be dangerous. Nobody says 'no.' That's why so many end up overdosing and dying. It could definitely have happened to me," she said.
The "Skyscraper" singer - who also suffered from bulimia - admits she used to use alcohol and drugs to drown out her misery. "It's something I don't really want to talk about. What I can say is that I was depressed. I would come off stage in front of 18,000 people and suddenly be alone in a hotel room. I'd come crashing down and would try to find a way to recreate that feeling, to stay 'up,'" she said when asked about rumors she used to take cocaine.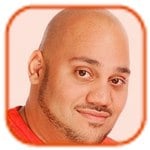 Posted by Andru Edwards Categories: Sports, Pregnancies, Drugs,
Mike Tyson claims to have gotten a prison officer pregnant when he was in jail.
The 45-year-old retired boxer - who served three years of a six-year prison sentence for rape in 1992 and returned to jail for nine months in 1998 following a road rage conviction - revealed the woman in question did not have the child, but he refused to elaborate on any other details.
"I didn't talk about getting a prison official pregnant. Oh yeah. In prison, stuff happens. But she had no baby," he said when asked by ESPN host Rick Reilly what he has left out of his one-man show Mike Tyson: Undisputed Truth.
Former heavyweight champion Mike - who has eight children - also discussed the many drugs he used to take, describing the substances, both legal and prescription, as his "little friends."
"I just liked morphine, but I had to take a lot of it because it didn't stay in your system for a long time. And I'd have my cocaine, and I had my marijuana, and I had my Cialis and Viagra and my little friends all sitting there," he said.
© Gear Live Inc. – User-posted content, unless source is quoted, is licensed under a Creative Commons Public Domain License. Gear Live graphics, logos, designs, page headers, button icons, videos, articles, blogs, forums, scripts and other service names are the trademarks of Gear Live Inc.