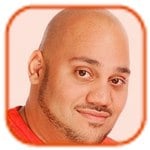 Posted by Andru Edwards Categories: Handhelds, Software,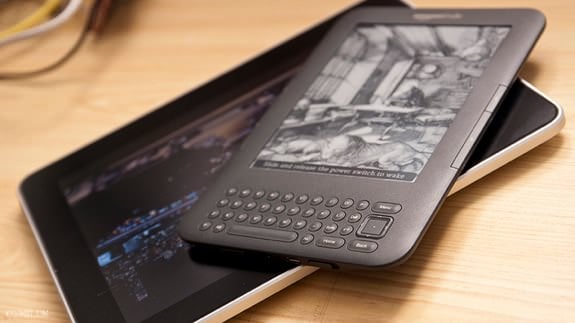 While Amazon prepares to ship out the Kindle Fire, it has quietly released a significant software update to the Kindle Keyboard, which expands cloud storage support for personal documents.
The Kindle Keyboard Software Update, Version 3.3, adds four key features:
The ability to store personal documents to your Kindle, for viewing anytime and on any supported Kindle app or device.
Whipersync for personal documents. This automatically synchronizes your last page read, bookmarks and annotations for personal documents, not including PDFs.
Kindle users can now purchase, view, and redeem AmazonLocal deals straight from their Kindles.
A Voice Guide shortcut: you can now quickly turn on Voice Guide, which reads aloud menu options and content listings, by holding the Shift key and pressing Spacebar.
Click to continue reading Amazon Kindle 3.3 update details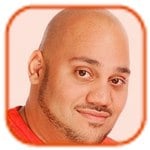 Posted by Andru Edwards Categories: Apple, Internet, Storage,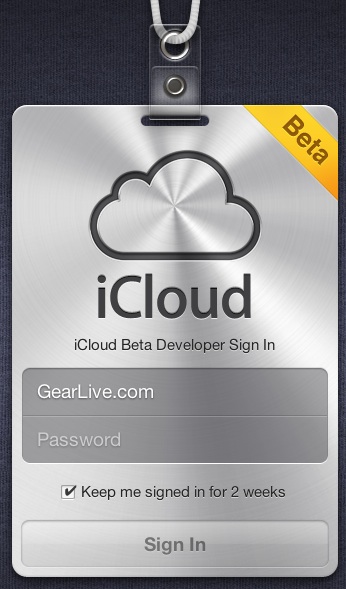 Developers can now move their MobileMe accounts over to iCloud. Apple has opened a new portal at me.com/move that allows devs to transition their entire account to the new platform.
When users log in through the portal, and Apple will port their Mail, Contacts, and iCal information to iCloud. It also says that iWeb, iDisk, and Photo Gallery will be accessible until June 30, 2012. However, Dashboard widget sync, dock item sync, keychains, signatures, mail account rules, mail smart boxes, and mail preferences are among the features that are no longer available.
But if you're not a developer, you're going to have to wait a little longer to move your account. Users trying to to log in with a standard MobileMe account and was met with a page telling me "this account is not yet eligible."
Click to continue reading Apple developers now able to migrate from MobileMe to iCloud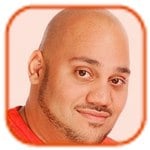 Posted by Andru Edwards Categories: Corporate News, Internet, Music, Storage,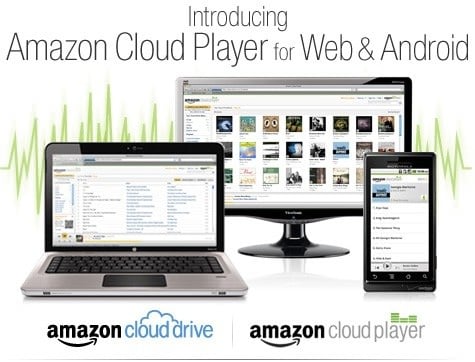 Amazon said late Wednesday that it will allow customers to store an unlimited amount of music on its Cloud Drive and Cloud Player, provided customers purchase a storage plan.
Amazon also announced a Cloud Player web app for the Apple iPad.
Amazon launched its Cloud Player in March, a companion to the Amazon Cloud Drive. At the time, the service came with up to 5GB of free, online music storage, expandable to 20 GB with the purchase of an MP3 album at the Amazon Music Store.
Additional storage plans start at $20 per year for 20 Gbytes of storage.
To encourage users to subscribe to those premium plans, Amazon is effectively eliminating MP3 files against that tally, allowing users to store 20 Gbytes of photos (or documents, or other content), rather than divvy it up. Amazon also said that users can store all of their MP3 or AAC files that they purchased through Amazon for free, and they won't count against the quota, either. Those files cover new files that a user might purchase as well as older files that a user bought before the new promotion.
Click to continue reading Amazon Cloud Player now gives unlimited music storage for $20 per month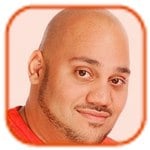 Posted by Andru Edwards Categories: Apple, Internet, Storage,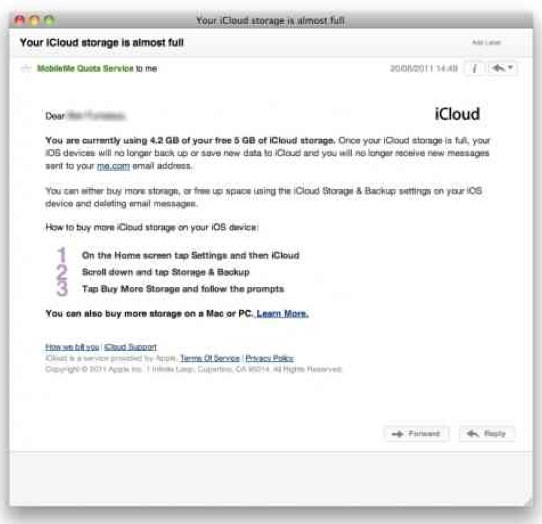 When Apple introduced iCloud at WWDC 2011, the big news was that the service would be free. Of course, Steve Jobs did make sure to mention that the 5 GB of storage included with iCloud would be more than enough "for most users," and we believe him. However, there are others out there (like us) who fall outside of that category. For example, I am only currently able to have iCloud back up just my iPhone 4. When I try to also add my iPad 2 to the backup, it errors out, telling me that I don't have enough space available, and that I need to buy ore storage space. Of course, since iCloud is still in beta, I'm unable to do that. Another iCloud user has come very close to hitting his 5 GB quota, and received the email above from Apple. Surprisingly to us, it says that once he reaches 5 GB stored, he won't even be able to receive any new email messages. Sounds like people are gonna have to really keep an eye on how much storage they are using, especially if they have more than one iOS device backing up to the cloud.
Read More

| MacRumors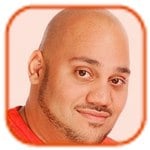 Posted by Andru Edwards Categories: Apple, Internet, PC / Laptop, Software,

We've been hearing from quite a few disgruntled MobileMe subscribers who are wondering what the heck they're supposed to do now that Apple will seemingly be discontinuing the iDisk service with the launch of iCloud. As awesome as iCloud is, we do agree that iDisk is definitely a nice feature, and it's a shame to see it go away. However, Dropbox is a great alternative, and we've actually found that it often works better than iDisk does. You can sign up for free and you'll get 2 GB of space right off the bat. If you want more, you can upgrade...but it certainly doesn't hurt to try it out. Dropbox integrates right into your Finder, similar to iDisk, and gives you updates on syncing across all your devices, plus you can access your files from through the Dropbox mobile apps as well.
Read More

| Dropbox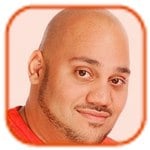 Posted by Andru Edwards Categories: Apple, Features, Google, Music,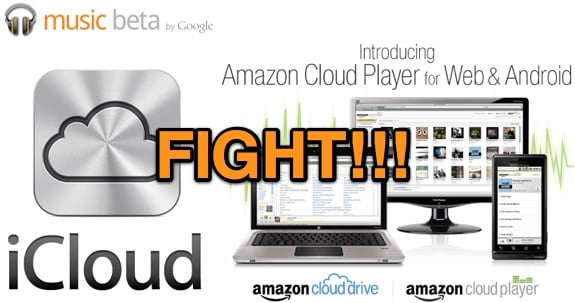 The biggest player in digital music has finally vaporized its content. Starting this fall, you'll be able to store your digital music library on Apple's internet servers. We've already seen Amazon and Google's attempts at a Web-based music service, with the former's Cloud Player and the latter's Google Music Beta, but with iTunes' dominance in digital music, Apple's iCloud could eclipse both of them. Apple's offering differs from those of Amazon and Google in some big ways, though. Here's a rundown of the three services' differences and similarities.
A central difference of Apple's iCloud versus the others is that it's not just for music: It takes over all the former MobileMe's functions—email, contacts, calendar—along with backing up and syncing iOS device photos, app data, and iWork documents. Thus ends the stormy story of the MobileMe service, which even Steve Jobs noted at WWDC was "not our finest hour." This comparison, though will concern itself primarily with the music aspect of iCloud, iTunes in the Cloud. This piece is available as a beta by downloading iTunes 10.3.
A huge difference of iCloud's music capabilities is that you can't play songs from within a Web browser (at least as far as we have seen so far) as you can with both Amazon and Google's offerings. You'll either need an iOS device or iTunes running on a computer. True, this does include Windows PCs running iTunes, but forget any non-Apple tablets or phones. This lack of Web access is just less flexible. Nor can you stream music from its online storage—the music must be fully downloaded to play.
Click to continue reading Feature Breakdown: Apple iCloud, Amazon Cloud Player, Google Music Beta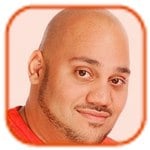 Posted by Andru Edwards Categories: Internet, Microsoft, Xbox 360, Xbox Live,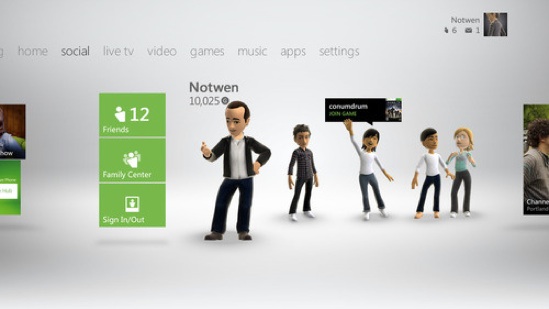 Microsoft didn't have enough time to cover everything that's coming down the pike for Xbox Live with the fall dashboard update, but they sent us an email detailing some of the new hotness that they didn't talk about on stage, and we're super excited to hear that profiles will be able to be saved to the cloud. What does that mean for the average Joe? Well, this means that instead of saving your games to your hard drive or USB stick, you can instead save them to the web. Same goes for your Xbox Live profile, along with achievements, friend list, etc. One thing I've always hated about having two Xbox 360 units in the home is that I need to remember to grab my USB stick and bring it upstairs and down if I want to log into Live. Now, I just enter a username and password on any Xbox 360, from any location, and I am logged in. The days of recovering a Gamertag will be history come this fall!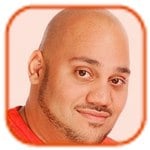 Posted by Andru Edwards Categories: Apple, Corporate News, Software, Storage,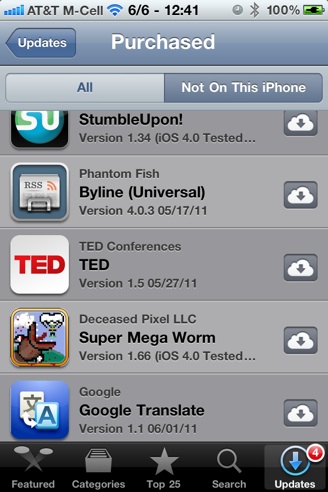 iCloud, Apple's new cloud services that Steve Jobs told us about during his WWDC 2011 keynote this morning, has already made its way into the purchase history area of the App Store. Above is an image from my iPhone 4, showing apps that I have purchased, but that aren't installed on the device. I can tap the iCloud icon to download the content right from there.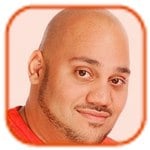 Posted by Andru Edwards Categories: Apple, Software,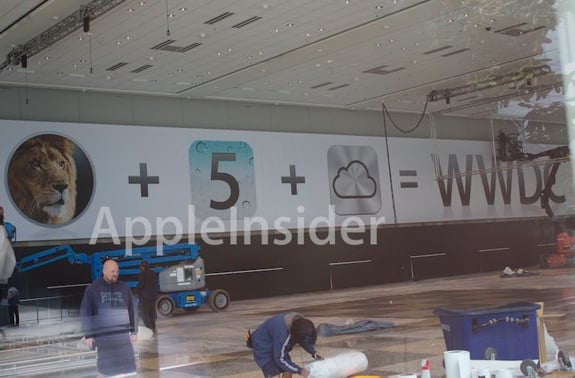 Just in case you weren't sure how influential iCloud would be next week at WWDC 2011, here's a look at one of the banners that is going up at the Moscone Center. Yep, iCloud gets top billing, right next to Mac OS X Lion and iOS 5. Apple must see iCloud as a pretty big deal, and it already told us as much. Now, we wait.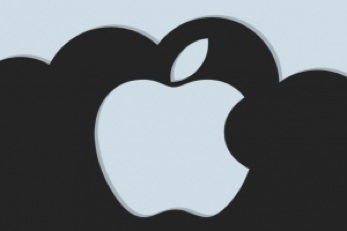 I've long since stopped kvetching over the number of things Apple chief executive Steve Jobs can attach an "i" to and call his own. The maverick CEO's track record is just too darn good. Now that we know that Apple's iCloud is a real thing, there's no sense in wondering how Jobs can have the gall to rebrand cloud computing. I'd rather focus on what Apple will do with the cl...er... iCloud now that Apple has adopted it as its own.
Is Apple new to the cloud? If you accept that at the most fundamental level, cloud computing is simply a matter of thin clients (hardware or software) accessing Internet-based services and intelligence, then the answer is no. Consider Apple's reliance on streaming services for Apple TV's TV show and movie rentals, or the way genius playlists work.
iCloud, which Apple will officially unveil at next week's World Wide Developers Conference (WWDC), will be more, and streaming content is only the beginning. Obviously, we expect some sort of cloud-based, access-anywhere music library. Apple may even cave and offer a subscription-based music service. These plans will only succeed if Apple has done what Google failed to do with Google Music Beta: convince the major labels to let consumers store and access purchased (and rented) music from central servers.
I think music labels fear this not only because they worry about losing further control of the digital bits that make up their vast song libraries, but because no one will ever buy more than one copy of a song again, and if they get subscription access, they're done buying music—period.
Click to continue reading iCloud: Can Apple make the cloud mainstream?
© Gear Live Inc. – User-posted content, unless source is quoted, is licensed under a Creative Commons Public Domain License. Gear Live graphics, logos, designs, page headers, button icons, videos, articles, blogs, forums, scripts and other service names are the trademarks of Gear Live Inc.