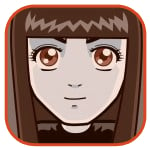 Posted by Sheila Franklin Categories: Wearables, Portable Audio / Video, Videos,
The iTie is a unique idea that combines the formal apparel with a hidden pocket in the back. Store business cards, credit cards, honey do lists, pens, Certs or your MP3 player, although there is no way to disguise those earplugs. A larger version is being developed for iPhones, BlackBerrys and other larger handhelds. Because they are individually homemade the cost will vary, so you need to contact them to order one.The scary thing about this clothing is that they think they need Billy Mays to hock it (check out the product page.)
Read More

| iTie Product Page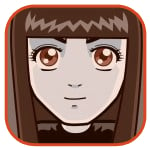 Posted by Sheila Franklin Categories: Wearables, Misc. Tech,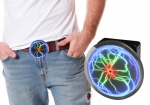 We dig those old plasma displays and now you can wear one. The Plasma Belt Clip has two settings, always on or sound sensitive, responds to touch, needs 2 AAA batteries (not included) to run, weighs a mere 5 kg and comes with a clip to attach to your belt or clothing. We would suggest the latter, but it might just be a decent ice breaker at parties. The clip will be available for £12.99 (~$19.00) beginning in June.
Read More

| Thumbs Up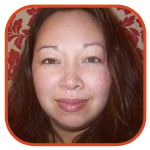 Posted by Monica Edwards Categories: Sales, Boys, Men, Adidas, COOGI, Ecko, LRG, Nike, Rocawear, Southpole, Timberland, Outerwear, Hoodies,
If you are anything like my teenage son, you are living in your hoodie everyday. He has two that he wears throughout the week, so he doesn't have a lot of variety. Hoodies are pricey, people. He doesn't want just a plain ol' hoodie, no way. It has to have some swagger. You know what I mean. To his good fortune, Dr. Jay's is having a huge sale on hoodies for every mood or occasion. Enough hoodies to have a unique print everyday, at an affordable price! Check these styles, there is bound to be one or a few dozen you can add to your wardrobe. Now, make sure you walk around with the hood up at all times acting like you don't care—about anything…gotta represent right?
Read More

| Dr. Jays Hoodie Sale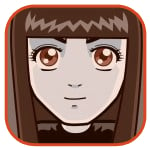 Posted by Sheila Franklin Categories: Wearables, GPS, Portable Audio / Video, Transportation,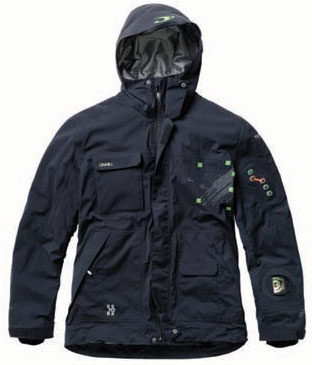 Clothing is becoming smarter all the time. O'Neill's NavJacket can upload and share your ski runs with others at over 180 United States and 420 European resorts. The jacket has an LCD display, e-textile keypad and GPS unit built into its sleeve. Those who lose their buds while skiing can use their friend-finder to get back together. The price of the NavJacket is $1,635.00. Check O'Neill's community site to see how cool the features are as well as view some of their users touring videos.
Read More

| NavJacket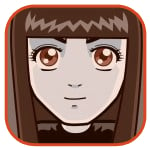 Posted by Sheila Franklin Categories: Wearables, Music, Portable Audio / Video, Transportation, USB,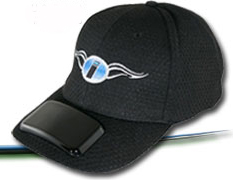 Why carry a boombox when you can wear one and be just as disruptive? The iCap is wireless and features a detachable 1GB MP3 player with Micro SD card slot, an FM stereo tuner, a voice recorder and 2 built-in speakers so that you and everyone else can listen to your tunes. An FM transmitter is optional and will allow you to send music to your buds' players as well. The cap comes with a rechargeable Lithium-Polymer Battery, AC charger, clip attachment and USB cable and carries a price of $119.95.
Read More

| iCap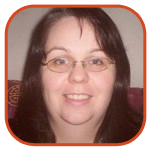 Posted by Colleen McKie Categories: Advice, Editorials, Fashion, Humor,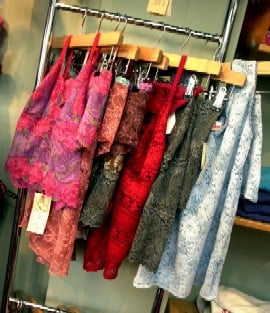 Okay, I am what you might call pleasantly plump. By no means a size two, or even a size six, I have some extra meat on my bones. But that doesn't mean that I don't like looking good. But what it does mean is that I have grown to hate shopping.
Remember the days when a size 14 was a size 14, not a size 12? Or a large was actually large, not walking doll size? I remember those days and I long for them again. It's hard enough being overweight without walking into a shop to get a new outfit and leaving the store an hour later, crying. Really. A word to the wise all you designers out there: wanna make women buy more clothes? Then make a size 16, not a size 12. I try on pants and they are a size 12 and fit? I'm taking them home! I have to squeeze my butt into a size 16 and can't get them zippered up? You can be sure that I'm not going to want to go up to a size 18. And I leave feeling bad about myself and wanting chocolate.
And don't even get me going on bras. I don't understand how I can fit into a 38DD, 36DD and 40D depending on the bra style. Now, I'm no math wiz, but isn't 38 inches always 38 inches? If so, then why are all the sexy 38 inch bras way too small? I honestly don't get it. And I'm getting sick of my granny braziers.
When my husband goes shopping this is how it goes: he walks into the store, sees something he likes, finds his size and walks out of the store. No trying on, no comparing sizes, nothin'. In and out. I'd love to shop like that. But since I currently have jeans ranging from size 11 to 16 in my closet, I have to try everything on. He couldn't understand why I would go out shopping, be gone for hours, and come home empty-handed and miserable. Then I took him with me one day. After four hours of me trying clothes on and showing him each piece, we left and he bought me some jewelery. Now he understands.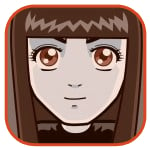 Posted by Sheila Franklin Categories: Accessories, USB, Wearables,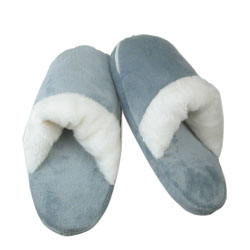 Winter is coming too quickly for us. When it gets to the point where you are wearing socks all the time while computing, utilize your USB ports with Warmmi Heating Slippers. They come in both men and women's styles in 3 colors and have a 2 meter cord attached. The booties reach up to 114ºF within 5 minutes and 131ºF within 10 minutes. They certainly look comfy, but you need a separate USB connection for each of the slippers. Find them for $14.99.
Read More

| vavolo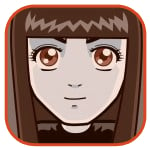 Posted by Sheila Franklin Categories: Wearables, Misc. Tech, Music,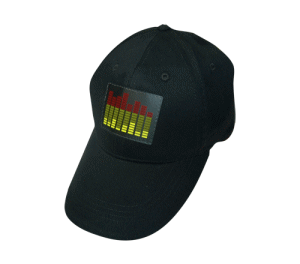 If you already own a T-Equalizer shirt, then you will be pleased to know that it is now available in a baseball cap. Powered by two included 2 CR2032 batteries, they are hidden away in the lining of the back of the head wear. In a one size fits all, a sensor allows adjustment for loud and soft environments. While we expect that the hat will be more popular with those who can actually see it, take comfort in the fact that for £12.95 (~$21.00) you were the one who was smart enough to purchase it first.
Read More

| Gadgets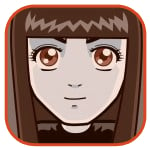 Posted by Sheila Franklin Categories: Cameras, Wearables, Portable Audio / Video, USB,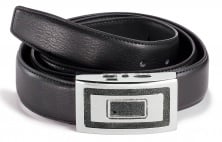 We figure that since most people don't really peek at others' belt buckles, the MINOX Agent M Belt Camera would be a fun accessory for any wannabe spy. At a length of 110 cm, it features r/t recording in 3GP video with a QCIF resolution of 176 x 144 pixels at 15fps. The cam supports digital voice recording, runs on a Li-ion battery and allows for storage up to 2 GB on Micro SD/T flash cards. At a price of €229.00 (~$299.00,) the belt comes with a USB cord and probably isn't recommended for really short 007 types.
Read More

| MINOX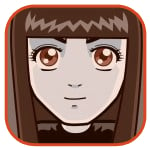 Posted by Sheila Franklin Categories: Wearables, Design, Video Games,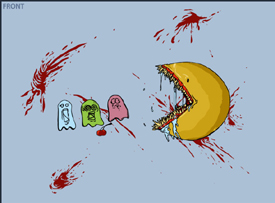 J!NX is a very cool site with t-shirts for the geek who wants to be blunt. We especially dig this comment on Pacman in the form of a light blue tee that comes in 5 sizes for ~$20.00. If that one is too gory for you, check through their newest releases for both men and women for all things gaming and computer oriented. JINX frequently has deals on close-outs and discontinued shirts and stickers.
Read More

| JINX

© Gear Live Inc. – User-posted content, unless source is quoted, is licensed under a Creative Commons Public Domain License. Gear Live graphics, logos, designs, page headers, button icons, videos, articles, blogs, forums, scripts and other service names are the trademarks of Gear Live Inc.