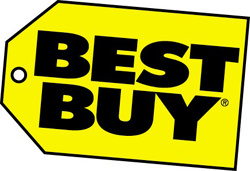 While Circuit City goes under with a whimper, Best Buy has announced with a bang that their recycling program will be launched nationwide on Feb. 15. You can bring up to two units per day for each household. Items include computers, VCRs, DVDs, cell phones, peripherals and other small electronics. They will not accept TVs or monitors over 32-inches, console TVs, any appliances, items with Freon and microwaves. Items with screens come with a $10.00 recycling fee, but that becomes an instant Best Buy gift card.
Read More

| Digital Tech News


Circuit City just couldn't save itself by selling off some of their stores and cutting back on employees during the last couple of months. They have filed for bankruptcy, making them the largest retailer to do so since Kmart in 2002. Reasons given include tougher vendor credit terms, a decrease in cash, and less consumer spending in their 556 outlets. They have even gone so far as to post a "We're sorry" note on their site from CEO Jim Marcum. It may be a tough road back for the electronic chain and, while we hate to be blunt, while watching our local news we noticed that shoppers were grabbing some discounted items with glee.
Read More

| Reuters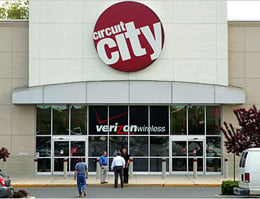 Circuit City is undergoing the same economic crunch most of us are. They are now thinking about closing at least 150 of their 712 stores. Thousands of jobs will be lost in an effort of the company to hold off Chapter 11 bankruptcy. The Wall St. Journal reports that it is working with an investment bank to help them out before the upcoming holiday season. We expect this will not be the last retailer, electronics or otherwise, to feel the pinch in the weeks to come.
Read More

| Wall St. Journal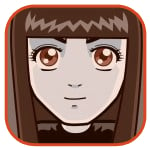 Posted by Sheila Franklin Categories: Corporate News, HDTV, Home Entertainment, Movies,

Future Shop is offering $100.00 for your HD DVD player, but this deal comes with a catch. Between March 7 and April 3, you must use that credit on either a Samsung or LS Blu-ray/HD DVD Combo Player. They will also accept those from other retailers in addition to those from its parent company, Best Buy. Considering that Blu-ray players average around $500.00, you might want to hold on to your present one until you have more of a choice and better price point.
Circuit City, not to be outdone, will give store credit for HD players that were purchased in the past ninety days.
Read More

| Daily Tech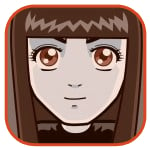 Posted by Sheila Franklin Categories: Home Entertainment, Hot Deals, Misc. Tech,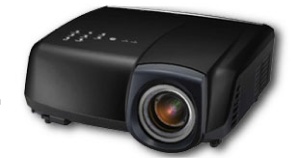 If you finally got that surround sound system you wanted and would like to turn it into a home theater, Mitsubishi is offering you the chance. Their HC4900 Projector with 1080p (1920 x 1080) features 15,000:1 contrast, 1000 ANSI lumen brightness, a 7500:1 contrast ratio, and can handle both HD and Blu-ray. Knowing about a $500.00 rebate they are offering through January 31, we wandered over to Circuit City online where they listed it for $2,999.99, marked it down $700.00, and with the mail-in rebate you end up with a not too shabby price of $1,799.99.
Read More

| Electronic House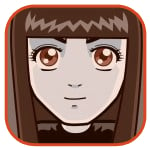 Posted by Sheila Franklin Categories: HDTV, Home Entertainment, Hot Deals, Internet,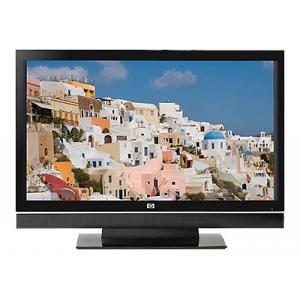 Retrovo is another site that makes your Black Friday shopping easier. The newly revamped site now features a search bar, a picture wheel of categories, a value map by ranges of price and features, and ratings by other consumers. With thousands of comparisons, you can read reviews, and browse manuals. They are offering some Black Friday TV deals such as Target's 37-inch LCD for $549.00, a 42-inch 720p at Circuit City for $799.00, formerly $1,400.00, and Best Buy's 42-inch HP-LC4276N that runs 1080p for $999.00, also regularly $1,400.00.
Read More

| Retrevo


Posted by Chris Pereira Categories: Corporate News, Microsoft, Rumors, Xbox 360,
Three different images have made their way onto the Internet promoting an Xbox 360 price drop, showcasing sales circulars from Circuit City, Walmart, and Toys 'R Us. The Core system drops $20 to $279.99, the Premium drops $50 to $349.99, and the Elite drops $30 to $449.99. Cheaper prices are nice, sure, but as one NeoGAF poster pointed out, the differential between the Core and Premium systems' prices seem, well, stupid.
When asked what about this makes the Core system (which has long been referred to as the 'tard pack) even more 'tarded, Sho_Nuff82 responded, "Core + 512MB memory card = $330, which is now $20 less than a Premium, that's what." And he has a point.
With the Wii set in stone for the time being at $249.99, it would have made sense to drop the Core system's price down to match that. It would have made for all the more compelling of a reason to pick up a Core for the average consumer. What we have instead appears to really be a 'tard pack.
The only sense that can be made of this is that another price drop is coming later this year, perhaps in November so as to create some buzz before the holiday shopping season.

Posted by Chris Pereira Categories: PlayStation 3, Rumors,
As was first reported by Cheap Ass Gamer, it looks like the PlayStation 3 will be seeing a $100 price drop to $499.99 beginning July 12. Initially, it looked like this might simply be a promotion for the week of the 15th, but GameDaily BIZ has confirmed this with a merchandising manager at one of the world's biggest retailers who wished to remain anonymous.
While the price drop is scheduled across retail to take place on July 12 (which is a Thursday), the first wave of ads won't be seen until July 15. SCEA declined to comment when contacted, but this was bound to happen at one point or another – and with the PS3 losing more and more ground to both the Xbox 360 and Wii each month, something needed to be done.
Assuming this pans out, this puts quite a bit of pressure on Microsoft; the Xbox 360 Elite is still $479.99 and lacks many of the features the PS3 has, such as a Blu-ray player (the Elite doesn't even have an HD-DVD player) and built-in Wi-Fi.
Well, I'm certainly glad I haven't plopped down the $600 just yet. And only about five hours ago I was contemplating gathering the cash to pick one up. This price drop leads me to wonder, though – will the 20GB SKU see a return, meaning that there would be a $399.99 PS3? Or will Sony launch a new SKU with a larger hard drive? We'll know next week when Sony holds its press conference at E3.
Read More

| GameDaily BIZ

Posted by Michael Cardiff Categories: Hot Deals, Internet, Nintendo, Release Dates, Wii,
I'll be very interested to see if Circuit City actually plans on honoring this bargain (and will probably make the trip to my local Circuit City myself!). In their weekly circular, they note the release date (today) of Super Paper Mario with the accompanying text:
guaranteed (3) in store 2pm or get a $20 gift card**
Where, with a little additional sleuthing we see that (3) means "Offer valid this week only for select video game New Releases on the advertised release day from 2pm until close of business. In-store only" and ** means "Gift card good for future purchases only. Terms and conditions are applied to gift cards"
Doesn't sound like a bait and switch to us! So if we've got this right, as soon as Circuit City sells out of Super Paper Mario today, anyone who expresses interest in the title can get $20 toward a future purchase? Not bad… not bad at all. Hopefully this title will sell as well as its expected to and we'll all be $20 richer at the end of the day. If not, I at least plan on picking up a copy… I imagine it'll be a win-win situation for a lot of other Wii owners out there.
Read More

| Circuit City Weekly Ad via Joystiq.com
Posted by Michael Cardiff Categories: Accessories, Hot Deals, Internet, Mods/Hacks, Release Dates, Xbox 360,
Well THAT didn't take long. Just days ago , we reported on M$'s new SKU, the Xbox 360, which will feature a slick black exterior, 120GB HDD, and HDMI ports. And now, 6 days later, Circuit City is ready to take your money. We won't be seeing the 360 elite in consumers' hands for at least the next 4 weeks, but already you can head over to Circuit City's store and hand over $479.99 to guarantee yourself one of the updated boxes.
So what do you say, gamers? For the 360 owners out there, is it worth the upgrade? Or will you just be picking up a 120 GB drive seperately? And for all of you out there that haven't already decided to get a 360, does this change your mind at all? Personally, I'm not looking forward to this bundle so much as I am the emminent price drop that we'll probably see in the "Premium" bundle.
Read More

| CircuitCity.com

© Gear Live Inc. – User-posted content, unless source is quoted, is licensed under a Creative Commons Public Domain License. Gear Live graphics, logos, designs, page headers, button icons, videos, articles, blogs, forums, scripts and other service names are the trademarks of Gear Live Inc.