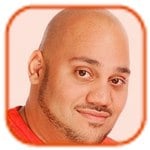 Posted by Andru Edwards Categories: Movies, Television, Features,
Leonard Nimoy felt it was "unfair" when he was diagnosed with chronic lung disease.
The 82-year-old actor recently revealed he has developed obstructive pulmonary disease, despite quitting smoking 30 years ago, and he admits he has learned a "lesson" about his former deadly habit.
Discussing his diagnosis last May, he said, "I thought, 'This is unfair. I quit a long time ago. Why is this happening to me?' But it's a lesson that I had to learn. I damaged the lung cells many years ago and then as age begins the damage of lung cells as well you begin to feel it. So, it's something that can stick up on you later."
The Star Trek star has to carry a special machine around with him to help when he struggles to breathe. "This is an oxygenator. I don't carry a tank of oxygen. This machine gives me oxygen by it extracts oxygen out of the atmosphere and I get it up my nose when I need it. I'm still using it sporadically but a couple of years ago I didn't need it at all. Now, there are days when I needed it several times a day. I get short of a breath and suddenly feel like I can't get a full breath, I can't catch my breath. So, I have to go to the machine," he said, speaking on Piers Morgan Live.
Click to continue reading Leonard Nimoy: Diagnosis Felt Unfair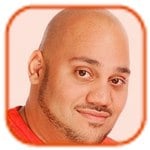 Posted by Andru Edwards Categories: Drama, Prime Time, Features,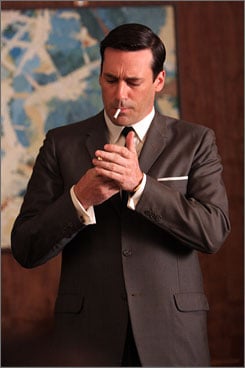 Jon Hamm is proud that Mad Men makes people want to booze and smoke. The 41-year-old actor plays hard-drinking and hard-smoking character Don Draper in the 1960s advertising drama and he admits he has to smoke "a lot" of herbal cigarettes for the part.
Jon doesn't care that the show seemingly inspires viewers to live unhealthy lifestyles and he instead encourages it: "Someone actually watched the pilot and counted the number of cigarettes I smoked in that episode and it was something like 74. You can hear it in my voice, it is a debilitating endeavor. But we're being realistic - people did smoke back then. My father smoked everywhere, even in the car, in the summertime, with the windows up - it was part of life. I have read that watching the show makes some people at home want to smoke and drink. I think, well, knock yourself out."
Rather than find it difficult to play someone so different from himself, Jon enjoys it. He says it's particularly fun to shoot womanizer Don's love scenes because he has been in a committed relationship with actress-and-screenwriter Jennifer Westfeldt for 15 years.
Click to continue reading Jon Hamm Tells Mad Men Fans to Smoke and Drink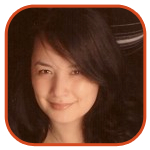 Posted by Veronica Santiago Categories: Drama, Prime Time, Cable, Video,
NOTE: This post is
not
an attempt to encourage anyone to smoke. So just relax and make yourself a drink.
As we previously learned from Don Draper's Guide to Picking Up Women, there are key things you should know how to do if you want to "have affairs with many women." "Smoke constantly" is one of these lessons.
Smoking is, of course, a (nasty) vice that looks entirely different when done by a handsome character like Don Draper. Therefore, it couldn't hurt to copy some of his techniques. Maybe this clip featuring all of the cigarettes ever smoked during the previous seasons of Mad Men can help you get started.
Read More

| Holy Kaw!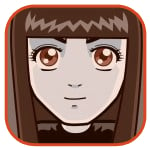 Posted by Sheila Franklin Categories: Misc. Tech,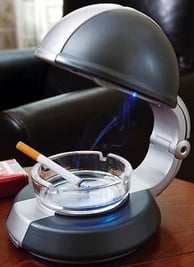 If you are a smoker and those around you keep complaining, grab one of these Ionic Smokeless Ashtrays. It has claims that it will purify the air and eliminate odors and secondhand smoke. The device breaks the smoke down into tiny negatively charged particles and then dispenses with them in the dome. The ISA comes with a glass ashtray, has an on/off button, and needs 4AA batteries (not included.) At a size of 71/2 x 5 3/4 x 3 3/4-inches and with a price of $29.95, it is made of ABS plastic and, as any smoker knows, that is not the best material to have if you are sloppier than most.
Read More

| Elite Smoker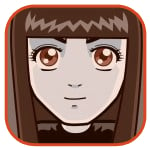 Posted by Sheila Franklin Categories: Misc. Tech, Science,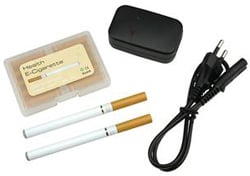 Not too long ago we showed you an electronic cigarette that was both expensive and unavailable. How about the less expensive version that includes 10 low, medium and high refills? It says that there is no tar or any other substance inside so we assume that it is veggie based. About the same size as the real thing, the ciggy lights up at the end with a red LED and lasts up to 8 hours on a 2 to 3 hour charge. If you don't think you will look or feel too foolish, you can give the device a try for $42.00.
(Thanks, Fanny)
Read More

| gadget4all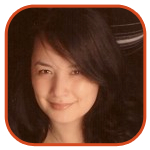 Posted by Veronica Santiago Categories: Music, Drugs,
Although Amy Winehouse's father, Mitch, mistakenly claimed his daughter had emphysema, the singer is not exactly out of the woods.
In an attempt to clear up the erroneous report, reps clarified the 24-year-old's health status. While Amy hasn't yet been diagnosed with the irreversible lung disease, she does have "scarring of the lungs which could lead to emphysema." According to spin doctor Chris Goodman, "If she keeps doing the wrong things, then it could lead to it. If she does the right things, it won't."
Unfortunately, no amount of scarring could overcome Amy's strong penchant for inhaling. During a brief release from the hospital yesterday (she's been there since fainting last Monday), Winehouse was snapped by the paparazzi…with a cigarette in her mouth. Maybe she was just saying one last goodbye to the cigs? Maybe?
Read More

|
Daily Mail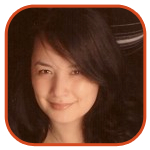 Posted by Veronica Santiago Categories: Music, Drugs,
UPDATE: Despite what Amy's father told the media, the singer's rep denies Winehouse has emphysema. She supposedly has a "scarring of the lungs which could lead to emphysema."
After years of unhealthy living, it's been determined that singer Amy Winehouse has the early stages of emphysema. This diagnosis was made after the 24-year-old collapsed at her home last Monday. A week of tests had ruled out other possibilities - such as tuberculosis - for her chest problems.
According to the Mayo Clinic, emphysema is "is a progressive lung disease that results in shortness of breath and reduces your capacity for physical activity." Unfortunately, Winehouse could have been suffering for some time and didn't experience any symptoms "until irreversible damage" had already occurred.
Click to continue reading Amy Winehouse Diagnosed with Emphysema
Read More

|
Sunday Mirror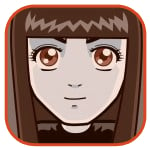 Posted by Sheila Franklin Categories: Misc. Tech, Science,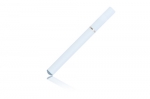 Because it is the inhaling that is part of the habit (plus the need to hold something besides a turkey leg,) giving up cigarettes is really tough with only a patch or gum. If you have tried to stop smoking but can't get over the habit, or hang in one of those places that will not allow you to smoke, Milano Electronic Cigarettes may be the answer. They have no tar or carcinogenic substances such as carbon monoxide, but they do have both nicotine and non cartridges. The E-Cigarette comes with a charger and battery, and 3 filters. Somebody obviously thinks it works, as the company is temporarily out, but you can pre-order for the next batch for £39.99 (~$78.00.)
Read More

| Thumbs Up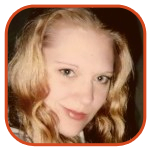 Posted by K.C. Morgan Categories: Movies, Rumors,
Still trudging along on the path to a reformed, healthy lifestyle, Lindsay Lohan is working on kicking yet another addiction: her cigs. The paparazzi have snapped plenty of pics of Lohan trolling around with Ariva (an anti-smoking product), but thus far the star has received no compensation for this endorsement. All that might be about to change.
According to gossip, Lindsay is currently in talks with the manufacturer to fully endorse the product. One source close to Lohan says she's in New York this week just for these discussions (and her late-night vodka sessions are apparently unrelated).
Read More

|
E! Online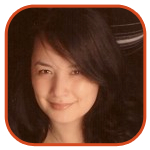 Posted by Veronica Santiago Categories: Adaptation, Drama, Books,
The 2006 film, Thank You For Smoking, will now see itself repackaged as a USA Network series. A television version of the Christopher Buckley novel version had been swirling around for some time (it was once considered by NBC) and has now found a home on cable.
The film adaptation starred Aaron Eckhart as Nick Naylor, a spokesperson for tobacco industry. His M.O.D. squad ('Merchants of Death'😉 friends included Maria Bello and David Koechner (lobbyists for the alcohol and gun industries, respectively). Naylor did a great job doing what he was paid for, yet had a slight change of attitude by the movie's end. The Eckhart-free series would see Naylor supporting those 'more deserving' while continuing to ride the moral fine line.
My love for anything Aaron Eckhart has biased me against any remakes—though Dirty Sexy Money's Peter Krause might have been a good option here. What do you think? Do you think this could be pulled off?
Read More

| Variety

© Gear Live Inc. – User-posted content, unless source is quoted, is licensed under a Creative Commons Public Domain License. Gear Live graphics, logos, designs, page headers, button icons, videos, articles, blogs, forums, scripts and other service names are the trademarks of Gear Live Inc.