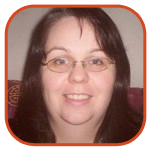 Posted by Colleen McKie Categories: Celebrities,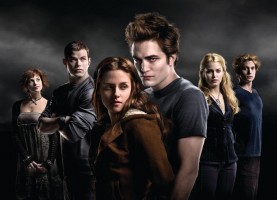 At least there will be barf bags
With Twilight kicking ass at the recent MTV movie awards and a full on convention dedicated to all things Twilight set for later this summer, what else is there left for this mega movie to do?
Hey, I know! How about a cruise!!
Yeppers, there is a Twilight cruise set to sail in 2010. The ship will leave from Washington and suck through Alaska and British Columbia. Yeah, when I think cheesy romantic vampire movie I totally think of Alaska and BC.
You can even bump elbow with stars of the film. Ashley Greene and Kellan Lutz will be on the cruise.
Yeah, I don't know who they are either.

Glamorous outing
So it seems that American Idol runner up, Adam Lambert, is planning on coming out in the next issue of Rolling Stone.
What? He's gay? I supposed Clay Aiken is, too.

Mel Gibson flaps his sugar lips
Ticked off at all the gossip about him, Mel Gibson laid down the law at his church. He recently went on a rant, telling members of the congregation, including a couple of priest and a bishop that if the gossip about his marriage breaking up and him knocking up some Russian while still technically married doesn't stop, he'll shut the church down.
Really, Mel? You'll shut the church down? I thought you only had the power to make extremely long period movies.

Heathers II
With the flurry of 80s movie remakes and sequels, it should come as no surprise that the cult classic Heathers is slated to get its own sequel, complete with Christian Slater.
Winona Ryder, who co-stared in the original with Slater, recently said "Christian [Slater] has agreed to come back as a kind of Obi-Wan character."
And what's your role Winona? Lipstick stealing soccer Mom?

And baby make 4. Or possibly 5
Nicole Kidman and hubby Keith Urban are all set to adopt a Vietnamese child. Seems they are anxious to give ten month old Sunday Rose a sibling.
Nicole has two adopted children with ex Tom Cruise and she is reported to be pregnant again.
If you want to catch up to Madonna and Angelina, Nicole, better get a move on it.
At least Paris Hilton only collects puppies.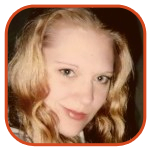 Posted by K.C. Morgan Categories: Lionsgate, Documentary, Trailers, Upcoming Releases,
After much delay, Bill Maher's Religulous will finally make it to theaters October 3, 2008. The trailer is out and early reviews are giving the documentary high praise.
Maher, an avowed atheist, hits city streets in the film in an attempt to learn more of the true nature of religion. He converses with every day citizens, over-the-top zealots and many experts to talk about God - so fundamental to so many belief systems.
Already the media is talking about an Oscar nomination, some saying that Religulous is sure to get a nod in the documentary film category. According to Maher, the title of the film comes from the words "ridiculous" and "religious."
Click to continue reading Maher's Religulous Already Creating Oscar Buzz
Read More

|
Popeater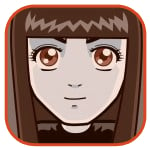 Posted by Sheila Franklin Categories: Internet, Misc. Tech, PC / Laptop,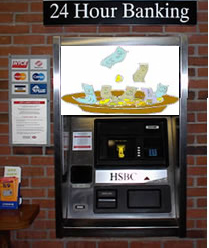 Cincinnati's Roman Catholic Archdiocese has decided that its 230 parishes and 110 schools in 19 counties should be afforded the pleasure of making its weekly donation via computer. They believe that this may help since fewer people carry cash these days. Of course, the collection basket will still be available, so perhaps they can come up with tokens for it that say, "I gave online."
The idea isn't particularly a new one as other houses of worship, including some in Georgia and California, have begun to place ATMs inside their doors on the off chance that the faithful forgot their checkbooks.
Read More

| CNN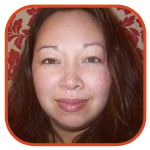 Posted by Monica Edwards Categories: Family, Personal, Religious,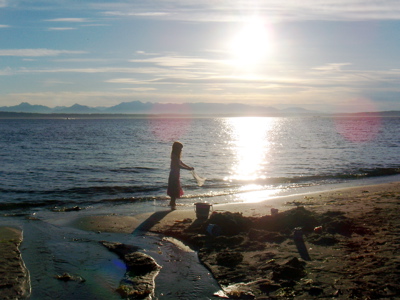 Happy Sabbath everyone! Today was a full day for me as I put off doing any type of housework all week because I was channeling a sponge sitting atop a couch. I think we used every last plate, bowl, spoon, fork, and any other receptacle that could be used as a bowl, in this house. It took me over an hour to do all the dishes. I thought about just throwing everything away and buying all new. We had a friend who actually did that while he was a college student. Always had new dishes. I'm not saying much for my ability to maintain a clean house but I
can
cook. Does that make up for it?
Click to continue reading Shabbat Shalom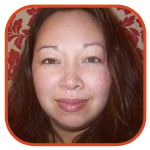 Posted by Monica Edwards Categories: Family, Personal, Religious,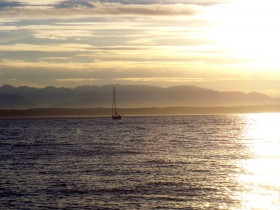 I am not one to preach, so I won't. I will leave that up to one of my two Pastors, Pastor Matt. Today I was blessed by his sermon, er, rather "confession", as he put it. If you would like to hear a refreshing sermon, I invite you to listen with an open heart and mind. Instead of me preaching, I am going to share why today, for me, was a gloriously beautiful day. I don't believe in coincidences, maybe it is because I have faith, I don't know. But I believe everything happens for a reason. Yes, I know that is cliche but so true to me. My belief in "no such thing as a coincidence" was reaffirmed after hearing what Matt had to share with us today. Matt said something that hit me in the heart and made so much sense. Right now, I can't quote him due to my terrible short term memory but please, I urge you to listen to his sermon as soon as it is up in their podcasts. It will be #45 by Matthew Gamble
at this site
. You can also subscribe to the
24 Seven Ministry Center sermons in iTunes
It was a revelation, if you will.
Click to continue reading I'm Not One To Preach
© Gear Live Inc. – User-posted content, unless source is quoted, is licensed under a Creative Commons Public Domain License. Gear Live graphics, logos, designs, page headers, button icons, videos, articles, blogs, forums, scripts and other service names are the trademarks of Gear Live Inc.