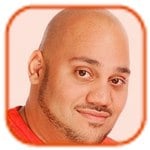 Posted by Andru Edwards Categories: Internet, Software,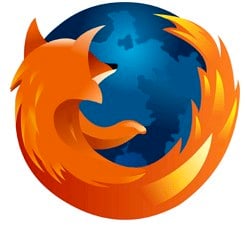 Mozilla's popular open-source, community-developed browser has been updated to Firefox 4.0 today. Users can now download the significantly overhauled software in 75 languages from www.firefox.com. Versions are available for Windows (including the popular XP, shunned by the also-new Internet Explorer 9), Mac OS, and Linux.
The new browser version was announced on the Mozilla blog in a post lengthily titled "Mozilla Launches Firefox 4 and Delivers a Fast, Sleek and Customizable Browsing Experience to More Than 400 Million Users Worldwide."
The browser that pushed Internet Explorer to stop resting on its laurels after years of stagnation has now been pushed by Google's newer Chrome browser to do just the same. Not that Firefox had been stagnating the way that IE had been before the Mozilla browser's debut. But Chrome has served as inspiration for the new version of Firefox in more ways than one—improved speed and a simplified interface are standout examples of this.
Gary Kovacs, CEO of Mozilla, commented, "Mozilla is very proud of Firefox 4, created by our community of thousands of volunteers worldwide. It truly is the browser for tomorrow's Web. The Internet has become the most important connection mechanism in our society, which is why we've focused on making users' Web experience as fast, modern, safe and intuitive as possible."
Click to continue reading Firefox 4 is here

Google announced a new extension for their Chrome browser, which allows users to block specific sites from search results. As an example, they show that when looking for a specific query, some content farms may have top spots in the engine, but you may not want to see these results. With the extension, you'll be able to block those results, never seeing that site appear in search results anymore. This extension only works on Chrome right now, and is being called an early test.
Read More

| Google Blog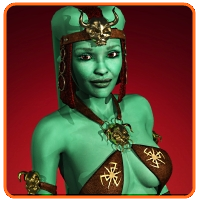 Posted by Patrick Lambert Categories: Google, Software,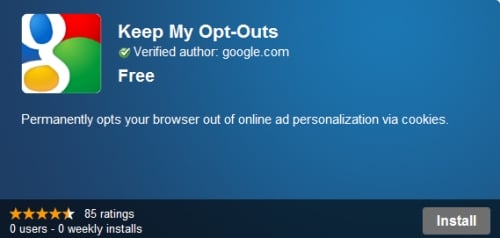 Google has released a new browser extension for their Chrome browser called Keep My Opt-Outs, which is a simple way to opt out of Google-based advertising tracking, along with ad tracking from other major advertising companies. The company points out that this is in part an answer to governments and groups asking for "no track" options online. It's worth noting that this is an extension that needs to be downloaded, so this won't change much for advertisers. Everything this extension does could be done manually before, and people who go out to get it may well have been blocking tracking cookies in the past. Still, this is a good step which will hopefully lead to similar tools on other browser platforms.
Read More

| Google Blog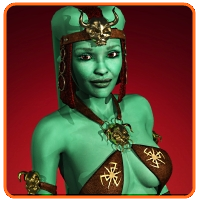 Posted by Patrick Lambert Categories: Google, Software,

Last night Paul Buchheit, the former Google employee who created Gmail, tweeted his rather bold prediction that Chome OS was doomed:
"Prediction: ChromeOS will be killed next year (or "merged" with Android)"
He then added on the FriendFeed thread that Chrome OS has "no purpose that isn't better served by Android" and asking "is this too obvious to even state?" As Google started to ship CR-48 preview devices, with tech blogs reviewing them endlessly, people found themselves in front of a new type of system, one that provides much less than Android, or any other OS has provided before. Google is hoping that the web is all that many people need, and targeting Chrome OS at them. But as people started to plug in devices and finding that they don't work, being unable to do simple things like save photos from their digital cameras locally, or write a document without having to be online, it seems that the company still has a long way to go to convince people that Chrome OS is a good idea, for any market.
Read More

| FriendFeed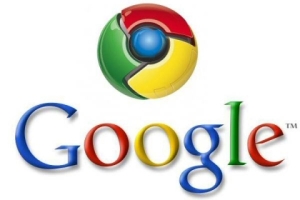 Last week, Google put up a blog post with some statistics on their Chrome browser. Of note, the browser now has over 8,500 extensions and 1,500 themes, which have been installed over 70 million times. They also describe some of the latest updates the browser has had such as the sync feature, better HTML5 support and new APIs for developers. Google also promises that they will not be slowing down the amount of new features. On the roadmap they say new APIs will be added for things like the omnibox and pinned tabs, as well as download management and network interception. With the release of the Chrome Web Store this week, Google is clearly positioning themselves as one of the top players in the browser market.
Read More

| Google Chrome Blog

Today Google had a presentation event all about Chrome and Chrome OS. After going through a history lesson of their web browser where they talked about how their update model and sandboxing gives them great security, all the new features they've introduced lately (like Google Instant,) as well as their speed improvements, they went to the meat of the day, and showed off the Chrome Web Store. This is essentially their app store for the web. Bringing executives from well known companies like Electronics Art, the New York Times, and Amazon, they went over several web apps that are now available, or will be available soon. Overall, these are all purely web apps, including several using Adobe Flash, so nothing that couldn't have been done on simple web sites in the first place. The selection will include everything from news apps, games, and everything that one could expect to find in another app store. Many of the apps will also include some offline features, such as being able to read a magazine online or offline, since it caches the information on your system, very similar to what Google Gears offered. Google is now rolling their new store out, starting today in the US, and spreading worldwide in the coming months.
Read More

| Chrome Web Store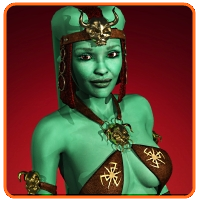 Posted by Patrick Lambert Categories: Corporate News, Google, Software,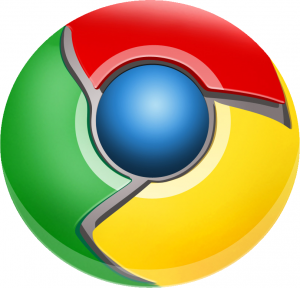 Google already has a browser, Chrome, and a touch-based operating system in Android. Yet, the company has been touting it's upcoming Chrome OS, a system to be run on low powered devices, which will be a complete cloud OS, with no local storage or apps. The New York Times talks with Sundar Pichai, Google's VP, about some of the ideas behind the new OS. The vision is a computer that starts in seconds, not minutes. The system basically runs a browser, and everything is accessed through the web. Whether it's email with Gmail, productivity with Google Docs, or any of the myriad of online products that the giant offers. While the OS will start with netbooks, Google now sees Chrome OS expanding to tablets, laptops and TVs.
It's worth remembering however that the cloud can fail, and that an OS that is completely web centric is of no use when the Internet connection goes down. With the two Google systems, Chrome OS and Android, likely to clash in the future, it's hard to see how compelling the cloud-only option will be.
Read More

| New York Times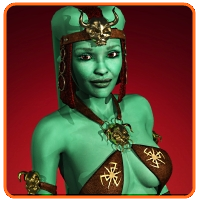 Posted by Patrick Lambert Categories: Google, PC / Laptop, Rumors,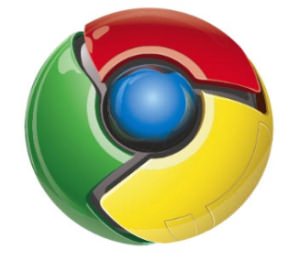 DigiTimes yesterday reported that several vendors have plans to bring Google's Chrome OS to some of their devices as early as this holiday season. Sources say that Google will have its own branded Chrome notebook by the end of this month, with HP and Acer following in December. It's apparently an attempt by the device makers to test the waters. Chrome OS is Google's way to make a device that's more web centric, with little to no on-board applications, and all your data residing in the cloud.
It's worth noting that Google is now playing in this field with two different operating systems: Android and Chrome OS. With Android being an obvious success in the smartphone market, and coming out on many tablets these days, I for one am skeptical as to the marketshare a device based on Chrome OS can gather.
Read More

| DigiTimes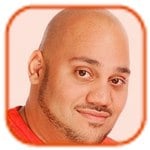 Posted by Andru Edwards Categories: Internet, Software,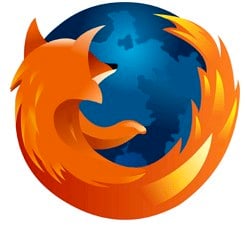 Mozilla has finally released the first Firefox 4 beta, and you can download it now. Firefox 4 is a major step up from the previous version, with a redesign of the user interface, greatly improved HTML5 support, hardware-accelerated HD video playback, better add-on support, and a bunch of other new features. Luckily, the Mozilla team has pulled everything together in a blog post to fill you in on all the fun. With Google Chrome gaining on Firefox marketshare, you can bet Mozilla is gonna be pushing the new hotness found in 4.0 hard. You can download Firefox 4 beta 1 now.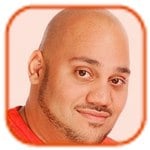 Posted by Andru Edwards Categories: Google, Internet, Software, Videos,
For all of you running the Google Chrome browser on Mac and Linux platforms, you'll wanna update to the latest version of the beta, which includes support for extensions, as well as bookmark syncing. There are already over 2,200 extensions available in the Chrome Extensions Gallery, so you can get a bunch more functionality in your browser, dare we say, a more Firefox-like experience, just by updating. Seriously, go do it. Oh, and if you need to see how it all works visually, hit the demo video above that Google put together.
Read More

| Google Chrome

© Gear Live Inc. – User-posted content, unless source is quoted, is licensed under a Creative Commons Public Domain License. Gear Live graphics, logos, designs, page headers, button icons, videos, articles, blogs, forums, scripts and other service names are the trademarks of Gear Live Inc.