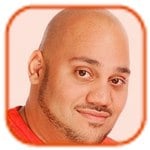 Posted by Andru Edwards Categories: Corporate News, Google, Internet, Music, Software,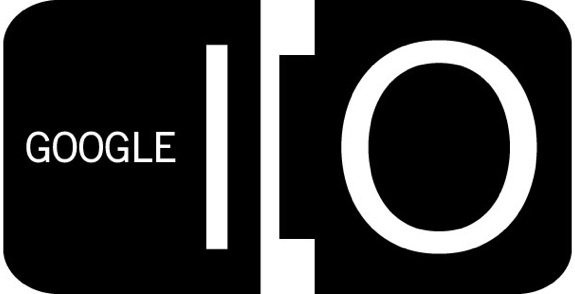 The Google faithful have converged at San Francisco's Moscone Center this morning to dive deep into the guts of the search giant's myriad services at Google I/O 2011. Sprinkled throughout the two-day blockbuster event will surely be some very important announcements (watch those keynotes closely) plus product and technology introductions. Here is some of what I expect.
Google TV
No discussion of what Google has up its sleeves is complete without a lengthy discussion about the fate of Google's converged TV and Web technology. Logitech, Sony and others have bought into it—big time. But consumers aren't buying and it's clear that Google has yet to arrive at a winning formula. I have an Apple TV device at home and I can guarantee you that at least one key ingredient is simplicity. No external keyboard, no large, hoary box, nothing above $150 dollars. That, for the most part, does not describe the current Google TV. Apple TV also has a super-easy—if you're an iTunes/AppStore member—way of purchasing new content. Google's focus on Web-based content and letting everyone handle commerce in their own way is not helping Google TV or any of its partners.
I expect Google to introduce a significant update to the Google TV platform. One that will shrink the hardware, swap out components, and introduce a wholly new commerce strategy.
Click to continue reading What to expect at Google I/O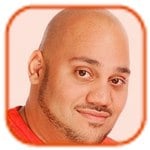 Posted by Andru Edwards Categories: Corporate News, Google, Internet, PC / Laptop, Software,
Google I/O 2011 just kicked off, and you can watch how everything unfolds live using the video embed above. We expect news on Android 4.0 Ice Cream Sandwich, Google Music beta, maybe some updates to Google TV, and some news on Chrome OS devices shipping. Hit play for the details!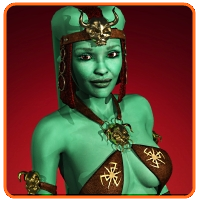 Posted by Patrick Lambert Categories: Google, Software,

Last night Paul Buchheit, the former Google employee who created Gmail, tweeted his rather bold prediction that Chome OS was doomed:
"Prediction: ChromeOS will be killed next year (or "merged" with Android)"
He then added on the FriendFeed thread that Chrome OS has "no purpose that isn't better served by Android" and asking "is this too obvious to even state?" As Google started to ship CR-48 preview devices, with tech blogs reviewing them endlessly, people found themselves in front of a new type of system, one that provides much less than Android, or any other OS has provided before. Google is hoping that the web is all that many people need, and targeting Chrome OS at them. But as people started to plug in devices and finding that they don't work, being unable to do simple things like save photos from their digital cameras locally, or write a document without having to be online, it seems that the company still has a long way to go to convince people that Chrome OS is a good idea, for any market.
Read More

| FriendFeed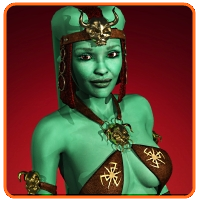 Posted by Patrick Lambert Categories: Google, Internet, Software,
Today Google had a presentation event all about Chrome and Chrome OS. After going through a history lesson of their web browser where they talked about how their update model and sandboxing gives them great security, all the new features they've introduced lately (like Google Instant,) as well as their speed improvements, they went to the meat of the day, and showed off the Chrome Web Store. This is essentially their app store for the web. Bringing executives from well known companies like Electronics Art, the New York Times, and Amazon, they went over several web apps that are now available, or will be available soon. Overall, these are all purely web apps, including several using Adobe Flash, so nothing that couldn't have been done on simple web sites in the first place. The selection will include everything from news apps, games, and everything that one could expect to find in another app store. Many of the apps will also include some offline features, such as being able to read a magazine online or offline, since it caches the information on your system, very similar to what Google Gears offered. Google is now rolling their new store out, starting today in the US, and spreading worldwide in the coming months.
Read More

| Chrome Web Store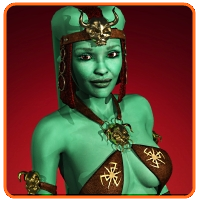 Posted by Patrick Lambert Categories: Corporate News, Google, Software,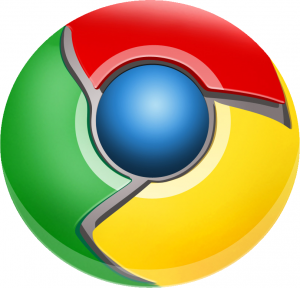 Google already has a browser, Chrome, and a touch-based operating system in Android. Yet, the company has been touting it's upcoming Chrome OS, a system to be run on low powered devices, which will be a complete cloud OS, with no local storage or apps. The New York Times talks with Sundar Pichai, Google's VP, about some of the ideas behind the new OS. The vision is a computer that starts in seconds, not minutes. The system basically runs a browser, and everything is accessed through the web. Whether it's email with Gmail, productivity with Google Docs, or any of the myriad of online products that the giant offers. While the OS will start with netbooks, Google now sees Chrome OS expanding to tablets, laptops and TVs.
It's worth remembering however that the cloud can fail, and that an OS that is completely web centric is of no use when the Internet connection goes down. With the two Google systems, Chrome OS and Android, likely to clash in the future, it's hard to see how compelling the cloud-only option will be.
Read More

| New York Times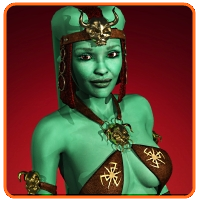 Posted by Patrick Lambert Categories: Google, PC / Laptop, Rumors,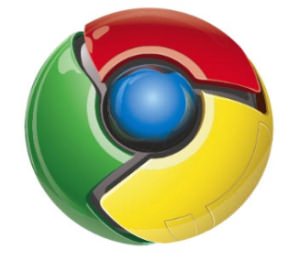 DigiTimes yesterday reported that several vendors have plans to bring Google's Chrome OS to some of their devices as early as this holiday season. Sources say that Google will have its own branded Chrome notebook by the end of this month, with HP and Acer following in December. It's apparently an attempt by the device makers to test the waters. Chrome OS is Google's way to make a device that's more web centric, with little to no on-board applications, and all your data residing in the cloud.
It's worth noting that Google is now playing in this field with two different operating systems: Android and Chrome OS. With Android being an obvious success in the smartphone market, and coming out on many tablets these days, I for one am skeptical as to the marketshare a device based on Chrome OS can gather.
Read More

| DigiTimes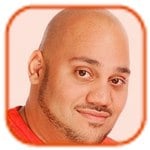 Posted by Andru Edwards Categories: Google, Internet, PC / Laptop, Software, Videos,
Google has finally taken the wraps off of Chrome OS, its new Linux-based operating system that is all Internet-centric, running the Google Chrome browser as its main application. Yeah, the whole point of the Google Chrome OS is that it is web-based, and you interact pretty much exclusively in a browser window. The way Google sees it, you spend 95% of the time you are on a computer living in your web browser anyway, so Chrome OS is built to optimize that experience. Nothing is actually stored on the computer itself, as everything is stored, instead, in the cloud. Hit up the video above for Google's introduction to Chrome OS, and we've got another video after the break taking a look at the UI concept.
Click to continue reading Google Chrome OS revealed - take a look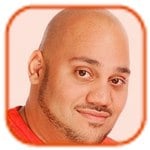 Posted by Andru Edwards Categories: Corporate News, Google, PC / Laptop, Software,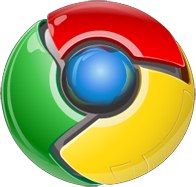 Ever since the Google Chrome OS was announced, many have been wondering which partners would be working with Google to release new devices based on the ambitious operating system. As it turns out, Google is answering those questions, releasing a short list of partners that they're working with.
Today, Google has announced that they're partnering with Acer, Adobe, ASUS, FreeScale, Lenovo, Texas Instruments, Toshiba, QUALCOMM, Hewlett-Packard (HP.)
Click to continue reading Google Announces Chrome OS Partners, includes Acer, ASUS, HP, Lenovo
Read More

| Google Chrome Blog

Look like the reasoning behind Google announcing their new Chrome OS yesterday was to take some of the steam away from a Microsoft announcement due this Monday. Word on the street is that Microsoft is set to announce a web-based Microsoft Office product at this Monday's Worldwide Partner Conference, taking place in New Orleans.
So, what are the clues that a new Office in the cloud is on its way? Well, for starters, my pal Robert Scoble has been giving hints about a Microsoft product that he has seen, but can't talk about, hinting at what Microsoft will be dropping on Monday. He did specifically state that is isn't the new Microsoft non-IE browser, and that the product does run in a browser, including non-IE browsers.
Also, check out Office.com. Looks like the current owners of that domain are getting ready to move off of it, so that someone new can step in. Yup.
Remember, Google also removed the beta tag from their suite of products just the other day as well, to appease business users and maybe lure them into using Google's online office suite. It seems that all signs point to Microsoft announcing a web-based Microsoft Office suite, which would run completely in the browser. Think about it - Microsoft Office is huge, some consider it a resource hog, and that is the allure of Google Docs and the rest of the Google offering. If Microsoft put it online, without all the bloat, that makes it a lot tougher for Google to defeat.
Read More

| Robert Scoble's FriendFeed
Gallery: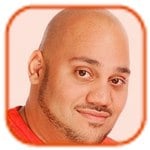 Posted by Andru Edwards Categories: Cell Phones, Corporate News, Google, Internet, PC / Laptop, Software,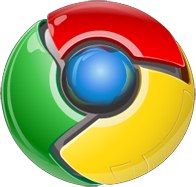 Google just announced Chrome OS, their entry into the operating system world. According to the Google Developer Blog, Chrome OS will be a lightweight, open source OS platform meant to "power computers ranging from small netbooks to full-zize desktop systems," with the goal being a practically instant-on system that takes you right into the web. Chrome OS will be able to run on x86 and ARM chips, which means 32-bit computers, including Intel Atom machines, can play nice, along with mobile platforms. All-in-all, Google aims to make the Internet the bulk of the operating system, with Chrome OS just providing some supporting architecture. Offline mode will undoubtedly be supported, since it's built in to the Google Apps suite of products. Google says they are already working with OEMs, and we should see devices that are running Chrome OS hit the market in the second half of 2010.
The competition in the OS space is heating up, and the biggest winner, from where we sit, is going to be the consumers. Game on.
Read More

| Chrome OS

© Gear Live Inc. – User-posted content, unless source is quoted, is licensed under a Creative Commons Public Domain License. Gear Live graphics, logos, designs, page headers, button icons, videos, articles, blogs, forums, scripts and other service names are the trademarks of Gear Live Inc.