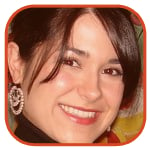 Posted by Katie Gutierrez Painter Categories: Editorials, Entertainment, Fashion, Health, Humor,

Hi, and happy holidays to our fabulous community of readers! As your new guide (and, on a good day, guru) to all things heath, beauty, and career-related, I thought it only proper to introduce myself. So, here goes:
* I sometimes cry during jewelry commercials…except the ones by Kay. No offense to Kay, but it is really hard not to laugh at its recent commercials.
* Mexican food—enchiladas suizas, to be exact—is my hangover cure. And bad-day cure. And also, a delightful icing to a good day.
* Thanks to Saks 5th Avenue's recent shoe sale, I purchased my first, TO-DIE, pair of Miu Mius. (See image; now picture that shoe in shades of fuschia.) There's no going back.
There, in those three small items, is nearly everything you need to know about me. Now it's your turn: Favorite…Christmas cookie? ...Pilates move? ...Nars lip gloss? Tell me about yourself and—just as important—what you'd like to see from this blog. I aim to please, my dears. (Though of course, the accuracy of my aim has been questioned in the past—but that's neither here nor there.)
To a beautiful and successful new year!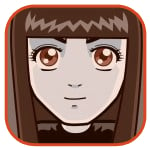 Posted by Sheila Franklin Categories: Google, Internet,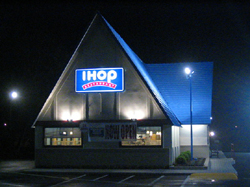 The number 1 search on Google yesterday morning was "ihop." We guess that it wasn't enough to gorge on holiday roast beast. Or maybe some just wanted to get an omelet before last minute shopping, since the #2 search was "stores open on Christmas day." Included on the list was "Waffle House" (#9,) Denny's (#10,) "Wal-Mart Christmas Day hours" (No. 16,) and "Is Best Buy open on Christmas" (No. 18.) Find the complete list via the link.
Read More

| LA Times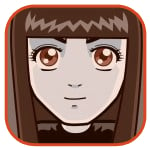 Posted by Sheila Franklin Categories: Internet,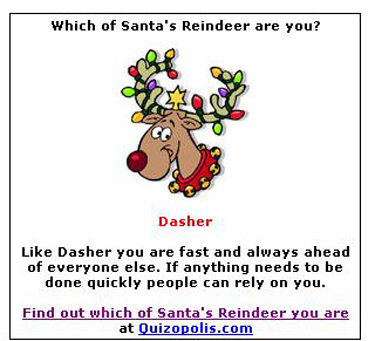 In honor of today, we found a couple of quizzes to play when you are trying to escape the family for a few. The Daily Lunchtime Quiz asks you to name all of Santa's reindeer in less than 2 minutes, while Quizopolis can tell you which reindeer you are most like by checking some of your personality traits. When your family calls you back, tell them you found some new trivia that claims "Donner" was originally "Donder," but was changed for the song, and the name stuck.
(Have a good one!)
Read More

| Quizopolis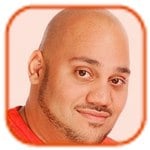 Posted by Andru Edwards Categories: Features,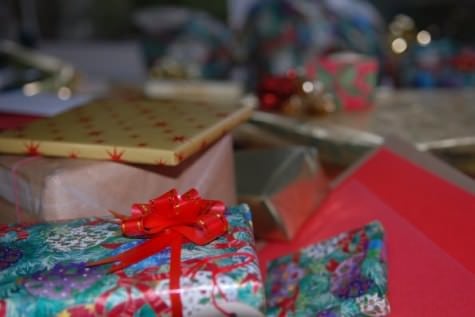 You know how much we love living vicariously through others, so we just HAVE to know - what did you guys get this year? What was waiting under the tree, ready to delight you with it's awesome gadgety wonders? Anything that we included in our 2008 Holiday Gift Guide? Let us know in the comments - we're listening!
Oh, and as a bonus, let us also know what you got for others!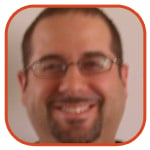 Posted by David Torres Categories: Site Announcements,
We here at Comix 411 and Gear Live want to wish you, your family, and your friends a Merry Christmas and a Happy New Year.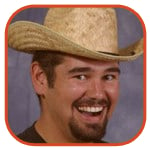 Posted by Patrick Phelps Categories: Misc. Tech, Music, Videos,
What do you get when you combine a bunch of bored creative-types, a large warehouse and 49 microwave ovens? A Christmas song, hello!
Actually, we're not so sure they were bored - the people over at ideas agency AKQA put an enormous amount of planning into producing this little holiday greeting and here's some of the attention it deserves. Watch the video above and marvel.
Read More

| GIZMODO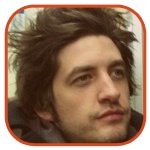 Posted by Shawn Harris Categories: Domestic Policy, Editorials, Elections, Humor,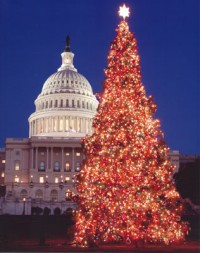 As the holiday season reaches a climactic dud, I thought - "What would be a couple of ideal gifts to give that 'special' liberal in your life?" A sudden wave of cheer and warmth shuddered throughout my body and the first gift can be given to anyone, not just to those pesky elitist friends of yours. No worry about the recession as this gift is free of charge. I know this might seem like a radical thought and a bit passé, but wish them a "Merry Christmas." Being from New York and saying Merry Christmas is like having HIV of the face. You get glares, threats and disgust. As the attacks on Christmas reach its fifth year of steady George Soros-backed attacks, I'm asking fellow Christmasians to stay strong and continue your Christmas cheer.
Since this country was founded on Judeo-Christian values and traditions, it's unfathomable to me that it's getting flushed down the toilet by the same group of people that voted for B. Hussein Obama. In the New York City school system under current city policy, Jewish menorahs are allowed to be displayed for Hanukkah and the Islamic star and crescent can be shown during Ramadan, yet the nativity scene is not allowed to be shown during Christmas. Huh? Christmas is a federal holiday signed in law by President U.S. Grant and it celebrates Jesus and Christianity and this is just one instance that must be addressed as we fight America's culture war.
The second gift is slightly more, but it won't break the bank. For only $25.00 or $100.00, you can buy that special lady in your life - be it your daughter, sister, niece or mother (if she's young enough) - a gift certificate from Planned Parenthood of any abortion of your choice. First Trimester all the way up to Late Term it's all up to you. What a great stocking stuffer!
I want to wish everyone a safe and Merry Christmas!
Read More

| Planned Parenthood of Indiana


Posted by Dennis Velasco Categories: Editorial, Features, Family, Kids,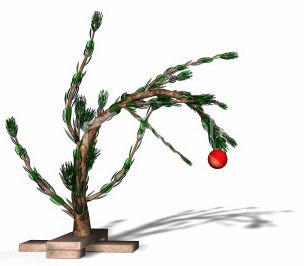 Growing up the way I did - barely getting by, fully understanding what hard times meant, and dealing with some messed up family stuff - we never really made Christmas a big deal. At least, it never really was to me. For example, one year we couldn't afford a Christmas tree (but when we did, we kept that thing for like a decade), my mom made us get some fallen twigs outside our apartment and she delicately wrapped them up in tin foil. We put it in a green vase and I think my sister actually tried decorating it by coloring the tin foil red and green. Ah, youth. Well, I couldn't totally blame her for her attempts to make something bad into something good, afterall, she had a perm and actually thought it looked cool. But, heck, it was the mid-80s, so the poor choice made by my nine-year-old sibling could be forgiven in retrospect.
In all honesty, the last Christmas I remembered before this particular one I'm about to tell you about when I was eleven, was when I was five. I got a whole bunch of Micronauts and this huge plastic Spider-Man doll that had a grappling hook, which was supposedly a web that he could "climb." Mind you, I don't blame my parents for any of this lack of remembering several years in between as they always did their best, God bless their hearts, and I'm glad my sister was always in the Christmas spirit, but I knew what was up. Okay sure, I was a Holden Caufield without knowing I was at the time, but whatever. I dealt with it. You couldn't fool me, I tell ya.
But, this particular Christmas, I got fooled.
Click to continue reading Holiday Gift Guide Flashback: True Christmas Spirit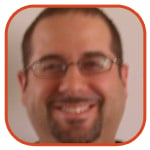 Posted by David Torres Categories: Editorial, Features, Toys, Kids,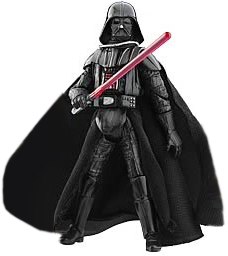 I was nine years old and I was a huge Star Wars fan. I was looking forward to Christmas like every kid and I hoped to get a ton of Star Wars stuff.
Christmas morning finally came and back then I would try to sneak out of bed at four or five in the morning so I could start playing. Sometimes I would get caught and I was told to go back to bed, but I always came out later after the coast was clear.
That Christmas I woke up early and quickly ran to the living room to start opening my presents. Every gift I opened was a toy. I don't remember all of the stuff I got, but as I said it was all toys!
I went searching to the back of the tree to see if there was anything I missed and I found a present in the shape of a rectangle. This meant it was shirt box – clothes! Ugh. I tossed it back and buried it under some of my sibling's presents.
Click to continue reading Holiday Gift Guide Flashback: A Dark Lord Christmas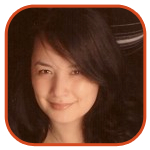 Posted by Veronica Santiago Categories: Editorial, Features, Household, Women,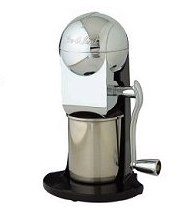 Purchasing gifts for a loved one is often difficult, especially when expectations are high. So, gentlemen - if you're struggling to find the perfect present for a significant other, please let me share a story about one of my most "memorable" gifts.
Back in 2001, my then-boyfriend (now husband) and I had our 1st real Christmas together. Although it was technically our second time celebrating the holiday, I didn't really count the first. Since we had only started dating weeks beforehand, I didn't anticipate much. But after a whole year together, I was curious to see how well he knew me. Apparently not as well as I had hoped.
To be fair, I did receive two gifts that day. The first was a beautiful green necklace. (Thankfully, it did not come attached to a Benny Bear.) And while I appreciated the tasteful choice in jewelry, the item was unfortunately not the thing I remember most about that December 25. It was a completely random selection still waiting in the wings: the ice crusher.
An ice crusher that my boyfriend/husband saw in Pottery Barn and thought was "cool" and "very pretty." (Granted - the Metrokane Ice-O-Matic did have a nice art deco design.) An ice crusher I didn't know I needed. An ice crusher my husband's coworker told him NOT to buy. (She said it wasn't exactly a "romantic" choice.) An ice crusher that said "crush my heart" and "ice queen" all at the same time. An ice crusher that up until last night (when I reminded my spouse of its existence), hadn't seen the light of day in years.
So in case you missed the lessons from my cautionary tale, let me list them out for you:
"Pretty" things don't necessarily make good gifts.
Don't ever buy your loved one something YOU want.
Products that require manual labor should never be given, unless it's something they requested.
If you ask another woman for a second opinion, please heed her advice.
Read our Holiday Gift Guide, and let us help you.
Happy Holidays!
© Gear Live Inc. – User-posted content, unless source is quoted, is licensed under a Creative Commons Public Domain License. Gear Live graphics, logos, designs, page headers, button icons, videos, articles, blogs, forums, scripts and other service names are the trademarks of Gear Live Inc.