Kendra Wilkinson is "done" with her marriage.
The 29-year-old reality TV star was left devastated after claims her husband Hank Baskett cheated on her with a transgender model while she was pregnant with their second child and friends close to her say she has no interest in reconciliation.
"Hank and Kendra are on speaking terms, but she's still so mortified by the situation. [The cheating] happened before, but she's done [with the marriage]. It's more about the kids and the finances now. She's an optimistic person and wants people to know she's doing better," a source said.
Although the fallout from the affair claims is set to air on her reality TV show Kendra On Top, Kendra is said to be unhappy about it. "They're contractually obligated and are in the middle of filming. But she doesn't want people talking about it for the rest of her life. She just wants to move forward," the insider added.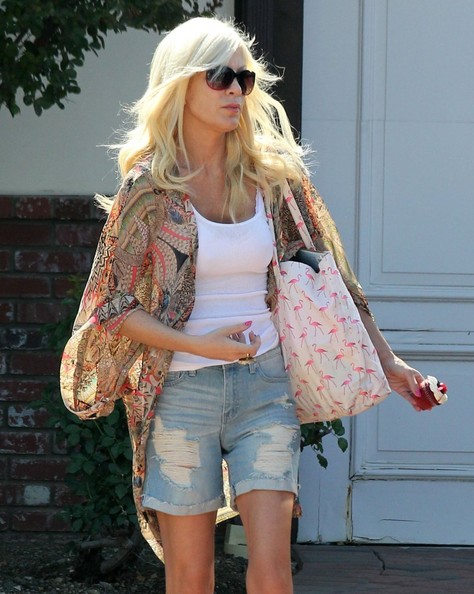 Tori Spelling will leave Dean McDermott if she discovers he's cheated on her with other women.
The 41-year-old actress, whose latest reality TV series, True Tori, documented her efforts to rebuild her marriage after her husband cheated on her with Emily Goodhand in December, admitted she is "still afraid" to ask him if he's had multiple affairs, as she wouldn't be able to forgive him.
In a clip from the show's upcoming finale, True Tori: The Reunion: All Questions Answered, which airs on Lifetime tonight, the former Beverly Hills 90210 star revealed why she hasn't asked Dean if he has cheated on her with more than one woman: "I was afraid. I'm still afraid because I feel like there's no good answer." She added, "If he says that there weren't any other woman, I don't know if right now I can believe him and trust that's true. If he says there's others, I feel like that makes my decision for me, I have to leave and my heart wants to try to work this out. I feel like I've come so far, but that was my one way of protecting myself, was to not ask the obvious question."
Click to continue reading Tori Spelling Will Leave Dean?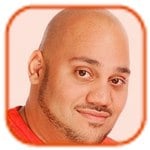 Posted by Andru Edwards Categories: Music, Television, Divorce,
Robin Thicke and Paula Patton have split.
The "Blurred Lines" hitmaker and his actress wife have decided to end their marriage after almost nine years together. "We will always love each other and be best friends, however, we have mutually decided to separate at this time," they said In a joint statement to People.com.
Robin, 36, and Paula, 38, first met when they were teenagers and married in 2005. They have one son together, Julian Fuego Thicke, three. The split comes after Robin was seen dancing closely with a mystery woman after a performance at Club 79 in Paris in January. In September last year another woman, Lana Scolaro, claimed Robin had kissed her at a party in New York. "I went to the bathroom, and when I came out he was standing there... He turned off the lights so no one could see us, and he started making out with me. He was grabbing me. He was like, 'I want to get you into bed' ... His hands were everywhere," she said.
The "Give it 2 U" star was also photographed with his hand on Lana's bottom, reflected in a mirror.
Click to continue reading Robin Thicke and Paula Patton Split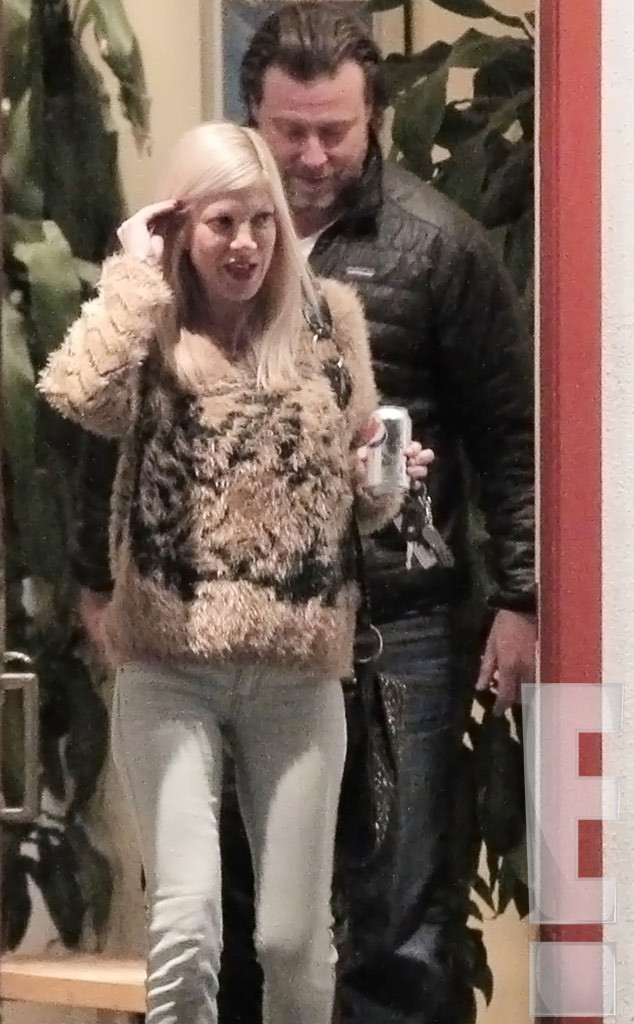 Tori Spelling reportedly isn't sure whether she can save her marriage.
The former Beverly Hills 90201 star was left devastated when her husband, Dean McDermott, checked into rehab last month to address some personal issues, after he was accused of having affairs with multiple women, but she is ''of two minds" about whether to file for divorce.
"Tori keeps waffling. Even if they reconcile, it's going to be hard to trust him," a source said.
But the blonde actress, 40, is expected to eventually forgive Dean, 47, for the sake of their four children, Liam, six, Stella, five, Hattie, two, and 17-month-old Finn. "Tori doesn't want her kids to grow up without their dad in the house," another insider explained.
Tori's mother Candy Spelling has urged her to forgive Dean.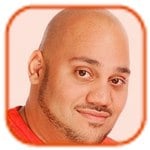 Posted by Andru Edwards Categories: Music, Television, Rumors,
Brandi Glanville thinks Eddie Cibrian that will cheat on LeAnn Rimes.
The Real Housewives of Beverly Hills star - who has two sons, Jake, six, and Mason, 10, with her ex-husband - doesn't think he will be able to stay faithful to the country singer, whom he first got together with when he was still married to Brandi.
The 41-year-old reality TV star told California radio station Q104.5's Up & Adam in the Morning, "I hope that I'm wrong, but I do feel that [the saying] 'Once a cheater, always a cheater' applies in this instance. I feel like once you cross that line, it's easier to do another time, but I hope not."
The Drinking & Dating: P.S. Social Media is Ruining Romance author accused Eddie, who recently bought a new $3 million home with LeAnn, of asking her for child support earlier this week.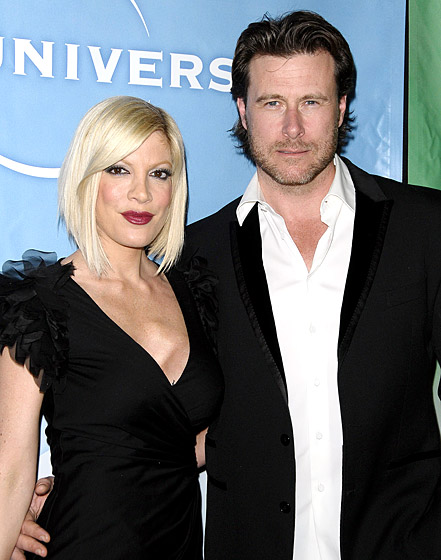 Tori Spelling's mother has urged her to try to save her marriage.
The former Beverly Hills 90210 star was "absolutely blindsided" when her husband Dean McDermott, 47, checked into a rehab facility last month to address some personal issues, after he was accused of having affairs with multiple women, but Candy Spelling thinks the 40-year-old actress should stand by him for the sake of their four children, Liam, six, Stella, five, Hattie, two, and 15-month-old Finn.
"Candy certainly is not a big fan of Dean at the moment, because of the hell he has put her daughter through. But she does recognize that he is a great father and he does love Tori. Tori finally confided with her mom, about her ultimate fear that Dean could cheat on her again in the future. It was a very open and honest conversation. At the end of it, Candy told her daughter, 'You will never know unless you try.' Since Dean did decide to get help, Candy thought that he at least deserved a another chance," a source said.
Click to continue reading Tori Spelling Will Forgive Dean McDermott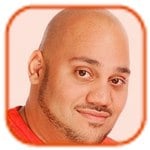 Posted by Andru Edwards Categories: Movies, Hook-ups, Rumors,
Rupert Sanders allegedly still has feelings for Kristen Stewart.
The Snow White and the Huntsman director's marriage to model Liberty Ross crumbled when his fling with the 23-year-old actress was exposed in Los Angeles in July 2012, and he is reportedly still pining over the brunette beauty.
"His family is wrecked. Even though he has admitted to everyone in his life that the long-brewing affair was a terrible idea, he still hasn't been able to get over his feelings for Kristen. He fell in love with her a long time before he laid a finger on her, and he's finding it difficult to shake," a source said.
The 42-year-old filmmaker is still friends with Kristen, who split from her long-term boyfriend Robert Pattinson in May 2013 after they struggled to move past her "momentary indiscretion," and hopes they might have a future together. "Rupert, against all better judgement, still holds out hope that he and Kristen can get things going again, but he's completely deluded - she would never put her career on the line like that again," the insider added.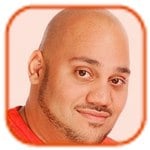 Posted by Andru Edwards Categories: Drama, Prime Time, Reality, Cable, Gossip, Rumors,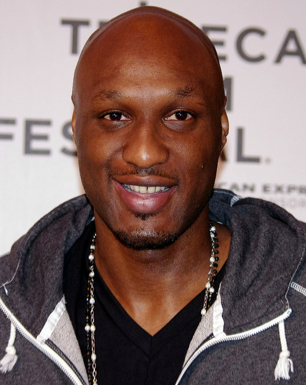 Lamar Odom is worried his alleged drug use and infidelities will be addressed on the new series of Keeping Up with the Kardashians.
The basketball player was left heartbroken after his wife Khloe Kardashian filed for divorce last month, and he's now concerned he will be portrayed in a negative light on her reality TV show as the break-down of their marriage will feature heavily on the program.
"The last thing Lamar needs in his life is to be portrayed as a schmuck. Khloe has assured him that it won't be bad, but how can it not be? The end of the marriage is going to be Khloe's main storyline next season and Lamar is afraid that his drug use and cheating will be addressed on the show. At the same time, he is trying to make a career comeback and he thinks this is going to hinder and hurt those efforts. He feels he's going to be used to get ratings for the Kardashians," a source said.
Click to continue reading Lamar Odom Worried about Kardashians Reality Show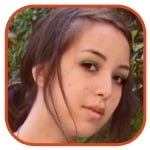 Posted by Robin Paulson Categories: Movies, Music, Television, Dating, Hook-ups, Clothing, Style, Legal Issues, Rivalries, Photos, Paparazzi Photos, Rumors,
+ She may be one of the most famous and successful former SNL cast members these days, but Kristen Wiig still appreciates her privacy and expects fans to respect it, too. Even if you're a star from The Real Housewives of New York, Wiig will apparently still ask you to not put your fan photo with her on a social networking site.
+ What do Taylor Swift, Jessica Biel, Jamie King, Jessica Alba, Kendall Jenner, and Kylie Jenner all have in common? Their love of holiday onesies, naturally.
+ Has Keri Russell moved on from her husband of 7 years, Shane Deary? Sources who spotted Russell with her Americans co-star Matthew Rhys in New York City recently say that the pair looked to be more than just friends.
+ Beck is tied up in a heated lawsuit over a $11,000 security deposit on a Malibu location he rented from German Inglorious Basterds star Til Schweiger.
Click to continue reading Celeb Chatter: Stars in X-Mas Onesies, New Couples, Beck's Landlord Troubles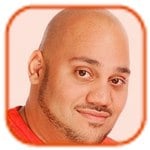 Posted by Andru Edwards Categories: Movies, Divorce, Hook-ups,
Emma Thompson has forgiven Helena Bonham Carter for allegedly having an affair with her ex-husband.
The Saving Mr. Banks star, who ended her marriage with Kenneth Branagh in 1995 amid rumors he had a fling with Helena on the set of Mary Shelly's Frankenstein, has revealed their issues are "all blood under the bridge" and thinks the Lone Ranger actress, who is now married to director Tim Burton, is a "wonderful woman."
"You can't hold on to anything like that. I just think . . . pfft. It's pointless. I haven't got the energy for it. Helena and I made our peace years and years ago," the 54-year-old British actress told the UK's Sunday Times newspaper. "Oh we are [alike]. Being slightly mad and a bit fashion-challenged. Perhaps that's why Ken loved us both. She's a wonderful woman, Helena," she added.
Emma, who has a daughter, Gia, 13, and an adopted son, Tindyebwa Agaba, 26, with her husband Greg Wise, also admitted personal heartbreak has helped make her a better actress. "I've had so much bloody practice at crying in a bedroom, then having to go out and be cheerful, gathering up the pieces of my heart and putting them in a drawer," she said.
© Gear Live Inc. – User-posted content, unless source is quoted, is licensed under a Creative Commons Public Domain License. Gear Live graphics, logos, designs, page headers, button icons, videos, articles, blogs, forums, scripts and other service names are the trademarks of Gear Live Inc.