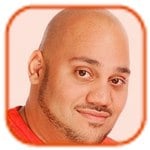 Posted by Andru Edwards Categories: Cell Phones, Corporate News,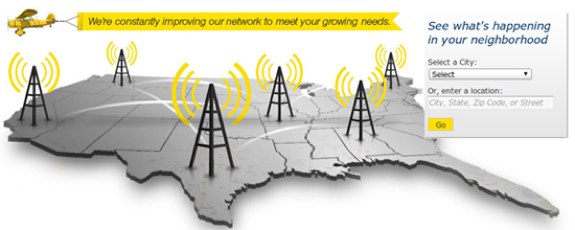 While Sprint still has a way to go to catch up to the LTE footprint of Verizon and AT&T, the company continues to chug ahead, and today has announced 21 new cities where they've lit up the faster 4G service. If you're in places like Charlotte, North Carolina, Memphis, Tennessee, and Los Angeles, California, you should be able to pick up on the LTE network that Sprint has just turned on in your area. With today's additions, that brings Sprint LTE to 88 cities across the USA. Hit the source link for a list of all 21 cities where Sprint just got a whole lot faster.
Read More

| Sprint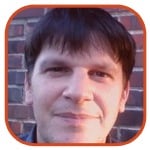 Posted by Mark Rollins Categories: Cell Phones, Household, Wireless / WiFi,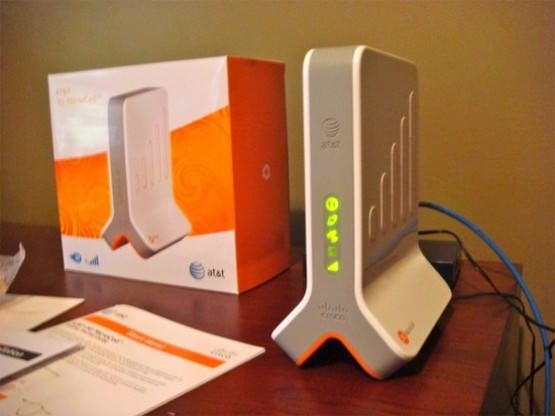 There's been a lot of hype and discussion surrounding the AT&T 3G MicroCell, and now we've got a review from someone who actually purchased one. As a refresher, this device is designed to significantly boost both the voice and data signal in your home by using your own home broadband network. In other words, if the AT&T network sucks enough in your area that you can barely get through a call to Domino's without it dropping, you can now pay AT&T even more money to get the reception that you should already be getting as part of your monthly payment plan. Oh, and the AT&T 3G Microcell also boasts additional feature options, like unlimited talk time, for additional cost.
So far, only the community of Charlotte, NC actually has them for purchase , and the device sells for $150. Ouch. One buyer reports that the device works as planned, and that before the purchase, they had one bar of EDGE coverage in their home, and now reports five bars connected to 3G.
Read More

| Jason Nash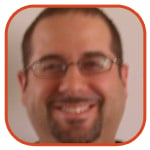 Posted by David Torres Categories: Reviews, Television,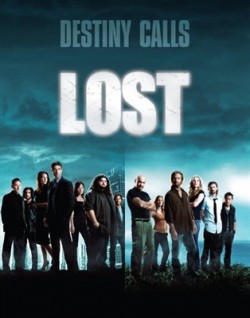 So have I told you before that "LOST" is freakin' awesome?! I know I did, but I just want to say it again "LOST" is freakin' AWESOME!!!!!
Wednesday night's episode was entitled "This place is death". When we last left the show, everyone was jumping around through time and we were shown that our old friend Jin had survived the explosion of the boat. To his surprise as he makes it back to the island and that he has been rescued by some French people and a young pregnant woman who is with them is named Danielle Rousseau.
Tonight's episode picks up right where we left off. Spoilers…................
Click to continue reading LOST Review 2/11/09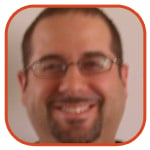 Posted by David Torres Categories: Reviews, Television,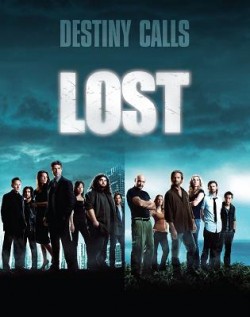 "LOST" continued its fifth season last night with an episode entitled "Jughead". The episode focused mainly on the characters that are still on the island – with the exception of Desmond as he's in this episode too.
What more praise can I give to this show that already hasn't been given by me or anyone else. This show continues to hit the big home run; score the big touchdown and make the game wining shot. I'm so envious of the creators and writers of this show because I believe they truly have created something special. Many shows that enter their fifth season start to begin to show cracks in the armor, but thankfully (at least in my opinion) "LOST" has yet to show any cracks.
Of course, if you haven't seen the episode, do not go any further due to spoilers.
Click to continue reading LOST Review 1/28/09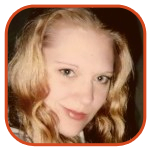 Posted by K.C. Morgan Categories: Paramount, Comedy, Rumors, Upcoming Releases,
The much-anticipated Sex and the City movie will make its first premiere on May 12 in London's Leichester Square. May 15 will see the flick in Berlin for another premiere. Then, after all the Sexy secrets are spilled, it will finally make its way home to New York for a premiere party on known territory (May 27).
Sex movie talk centers around the mysterious death, a plot point "leaked" by Cynthia Nixon in a recent interview. Other possible plot points have been bantered around by entertainment shows. I've seen the clips, and Cynthia Nixon looks great in the movie. But who's destined to leave the franchise for ever? Let's look at the possible candidates.
Click to continue reading Three-Stop Premiere for SATC Movie
Read More

|
LA Times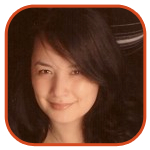 Posted by Veronica Santiago Categories: New Line, Drama, Romance, Comedy, Trailers, Upcoming Releases,
Finally - a more substantive glance at the upcoming Sex and the City Movie!
While I will undoubtedly watch the release, I must say the newest trailer gives the film a much darker tone than I would have liked to see. (You can view it for yourself, after the jump.) Is it because the show is best served on the small screen? Should the series only be viewed in 30-minute snippets? Is the teaser simply a bad representation? (Oh, I hope so.)
Regardless, the clip does give us a few juicy tidbits:
Apparently Mr. Big's (full) name is John James Preston. (I think I like him better when he's not an actual person.)
It looks like Steve may have cheated on Miranda. (The Steve I know would never do something like that.)
Commitment-phobe Samantha may be wandering from Smith Jerrod.
Charlotte is indeed pregant. (She adopted that kid for nothing.)
And last but not least, Carrie's planned wedding to Big falls apart?
Be looking for SATC to hit theaters this May 30.
Click to continue reading New Sex and the City Trailer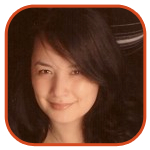 Posted by Veronica Santiago Categories: Comedy, ABC,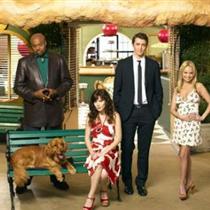 While I truly love Pushing Daisies, there's been one issue plaguing me since last week's premiere episode. So if there is anyone out there who can answer this question, please let me know. Otherwise, just let me use this as an opportunity to vent.
Question:
Young Ned learned that he could revive dead things when his dog died early in the episode….but he didn't know that a second touch would make things die again until later. Are we to assume he never touched his dog before that discovery? (And I double-checked. He was wearing a different shirt when his mom died, so that must have been another day).
Okay—maybe that really wasn't a question; it was probably like a gripe. Nevertheless, I'm willing to overlook that one minor detail. The rest of the show was absolutely perfect.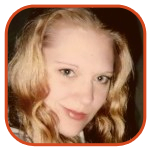 Posted by K.C. Morgan Categories: Paramount, Romance, Comedy, Rumors, Upcoming Releases,
Everyone's dying to find out what's going on with the Sex & the City movie, and insiders know it. The media has been doing their best to find pictures and information on the much-anticipated big-screen version of the popular HBO series, but they're on to the game. There's been a ton of buzz about recently-released photos depicting Carrie in a white wedding dress and Charlotte with a telltale tummy bump, but these pictures are meant to add fuel to the fire – not reveal any plot points. The pictures are part of dream sequences in the movie, and don't have anything to do with the reality of the characters' lives. One source suggests the pictures are meant to fool fans, showing them what they want to see to keep them from speculating on the actual script. When the series wrapped in 2004, head writer/executive producer/sometime director Michael Patrick King wrote several different endings to fool the press and the fans. If Sex insiders have their way, we won't know anything until the film is released…and maybe that's as it should be.
Read More

| E! Online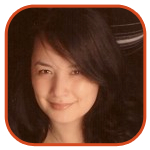 Posted by Veronica Santiago Categories: New Line, Adaptation, Comedy, Casting,
Jennifer Hudson is proving (to many jealous women out there) that her career did not peak with a silly little Oscar. The Academy Award winner has now been cast in the big screen version of Sex and the City.
The former American Idol contestant will be joining Sarah Jessica Parker, Kim Cattrall, Cynthia Nixon and Kristin Davis in the Big Apple. After months of talk, production on the HBO show-turned film will finally begin next week.
While plot details have yet been leaked, we do know that Jennifer will play Carrie Bradshaw's assistant (Louise). Any guesses out there as to what that means? Did Carrie become a full-time writer at Vogue? Does this mean she will actually be working outside of her apartment…in an office?
Read More

| Hollywood Reporter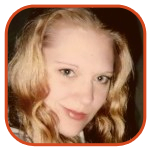 Posted by K.C. Morgan Categories: New Line, Comedy, Casting, Celeb News, Rumors, Scripts, Upcoming Releases,
Yes, the Sex & the City movie is a done deal. Contracts are signed, apparently the script is written, and production is going forward next month. By 2010, all the Sex fans will strap Monolos to their feet and be off to the theaters to celebrate this triumphant big-screen debut of a show that's still being syndicated (and probably always will be).
Yes, a lot of filming will be done in the city of New York – you can't have Sex without it. Yes, Kim Cattrall is definitely signed on to play Samantha Jones and is going forward with the flick (HBO offered her a series just to cinch the deal). Sarah Jessica Parker, Cynthia Nixon, and Kristin Davis will all set the big screen on fire as Carrie, Miranda, and Charlotte. But…there is still one more element that we all must have, or else we just can't have Sex.
Click to continue reading The Big News on the Sex & The City Movie
Read More

| LA Times

© Gear Live Inc. – User-posted content, unless source is quoted, is licensed under a Creative Commons Public Domain License. Gear Live graphics, logos, designs, page headers, button icons, videos, articles, blogs, forums, scripts and other service names are the trademarks of Gear Live Inc.