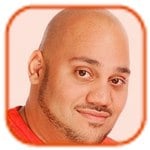 Posted by Andru Edwards Categories: Music Videos, Pop,
Miley Cyrus and Britney Spears' raunchy music videos have been banned from daytime television in France.
The country's broadcasting watchdog Conseil Superieur de l'Audiovisuel (CSA) has ruled that channels can only show Miley's "Wrecking Ball" and Britney's "Work B***h" videos after a 10pm watershed.
According to CSA, the "Wrecking Ball" promo, which shows Miley swinging naked on a demolition ball and licking a sledge hammer is too sexually explicit. The "Work B***h" video, which shows Britney in bondage dress portrays "a sadomasochistic universe representing women in a way that risks shocking many viewers."
The watchdog said that some French TV channels were showing the videos in the daytime without parental guidance warnings, according to Sky News.
Click to continue reading Miley and Britney Videos Banned in France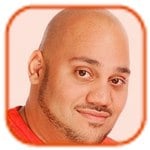 Posted by Andru Edwards Categories: Gossip, Music Videos, Pop, New Releases,
Britney Spears' "Work Bitch" video has been banned in the UK.
The song not only sees the star say the word "bitch" 19 times, but also displays it written in neon, as well as numerous racy scenes featuring dancers being whipped and in bondage gear, making it unsuitable for broadcast by British TV stations before 10pm. While channels have called for a "clean" edit of the video to show in the day, so far Britney's people haven't decided if they will provide one.
"While the video has gone down a storm online, it's a bit too much to play on TV. Music stations like The Box and MTV have their hands tied," a source said.
Not all the tracks on Britney's forthcoming eighth album will be so racy, as she has also co-written an "emotional" ballad called "Perfume" with Sia - who has been behind hits for Rihanna, David Guetta and Flo Rida - about her life. "'Perfume' is a really personal track and very emotional. This is the first album Britney has completely co-written. It's all about her feelings and experiences and she's very proud of it," the source added.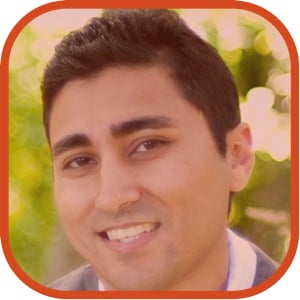 Posted by Reza Malayeri Categories: Corporate News, Google, Internet,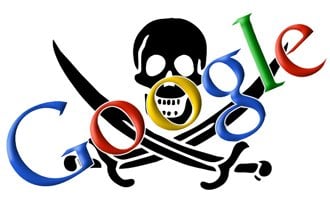 The age of Google censorship is finally here. Google announced several weeks ago that they planned on rolling out censorship of "piracy related" keywords. Pressure from the RIAA and MPAA has resulted in keyword censorship by Google. Phrases that are currently being censored include: BitTorrent, torrent, utorrent, RapidShare and Megaupload. Interestingly, the censorship does not apply to Google's full search results, and the questionable keywords are only being filtered out of Google's "Autocomplete", and "Instant" services.
Reports are coming in that Google's censorship is arbitrary. "What is most surprising about the new filter is that the keywords appear to be picked arbitrarily. It includes BitTorrent clients such as uTorrent and Xunlei, but not BitComet and Vuze. While cyberlockers such as RapidShare and Megaupload are banned, prominent sites such as 4shared, HotFile and MediaFire are not."
This has created an interesting situation for Google. Are they becoming the very thing they despised when they left China? China's censorship of Google was a major factor in the company leaving that country, and now the shoe is on the other foot.
What do you think about Google's censorship? is broad censorship of arbitrary keywords the answer to stopping piracy? What about the large number of honest BiTtorrent users that will be affected?
Read More

| TorrentFreak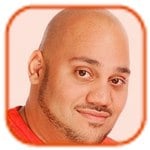 Posted by Andru Edwards Categories: Weinstein Company, Drama, Romance, Celeb News, Celebrity Gossip, Distribution, New Releases,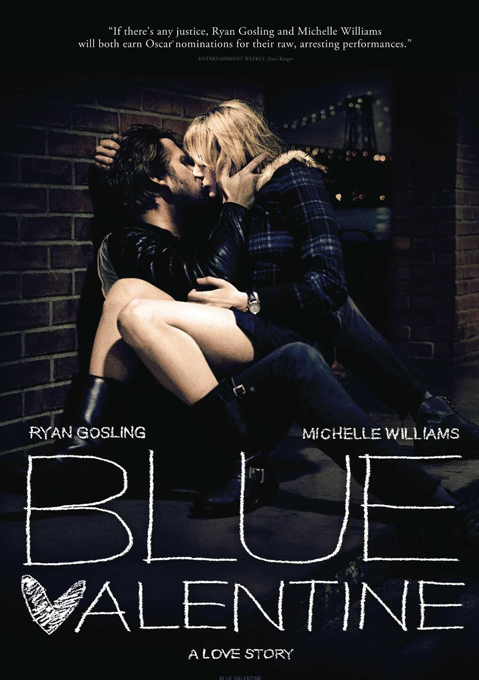 Ryan Gosling was "frustrated" when film censors tried to ban his Blue Valentine sex scene. The 30-year-old actor, whose latest movie had its NC-17 rating in America reduced to R following an appeal, worries that people won't enjoy his work if younger audiences are banned from seeing it.
"The process is frustrating. They don't tell you why, there's no debate, you just get told the scene you have to cut. And if you get that rating it means you can't air on TV, you can't have ads in newspapers and you can't screen anywhere but in big cities with arthouse theatres. We weren't saying kids under 17 should be able to see the film, but getting that rating effectively means nobody can see your film," he said, speaking about the ratings system.
The scene that caused the controversy shows Ryan's character engaging in oral sex with Michelle Williams' - but he argues that it is not gratuitous but vital to the film, so people can see the "consequences" of unprotected sex. "Michelle's character has casual sex, gets pregnant and ends up having the kid. It affects the rest of her life. It stops her going to med school. The idea that parents wouldn't want kids to see the ramifications and consequences of sex seems strange to me. The film isn't glorifying anything, it demystifies things."
Click to continue reading Ryan Gosling Frustrated Over Censorship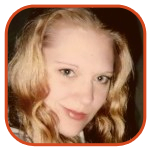 Posted by K.C. Morgan Categories: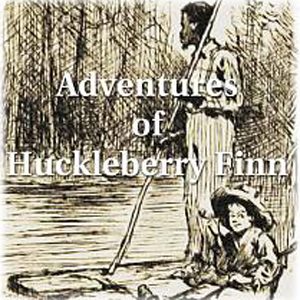 History really does repeat itself.
Once again, Mark Twain's masterpiece Adventures of Huckleberry Finn is being censored … and, again, it's because of some of the offensive words Twain used within the story.
And one in particular. Most are aware, even those who have never read the book, that the character Jim is referred to as the "N-word" Jim throughout the story. The word -- long considered the worst of offensive slurs -- has made the book a frequent target of public burnings, bans and controversy. Many school boards in many states have been asked to remove the book from student curriculum, though the book staunchly remains as required reading in many United States classrooms.
NewSouth Books is, perhaps, attempting to squash all that by simply editing the book. In their version of the story, all instances of the hated word will be removed, along with the word "Injun," which is used to refer to Native Americans.
Click to continue reading Twain's Huck Finn the Target of Censorship … Yes, Again
Read More

| Entertainment Weekly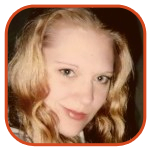 Posted by K.C. Morgan Categories: Award Shows, Specials, PBS, Gossip, Video,
Tina Fey was awarded the Mark Twain Prize on PBS last Sunday, but viewers didn't get to hear all of her speech. Fey made the following comments about conservatism and Sarah Palin:
"And, you know, politics aside, the success of Sarah Palin and women like her is good for all women -- except, of course, those who will end up, you know, like, paying for their own rape kit 'n' stuff. But for everybody else, it's a win-win. …Unless you're a gay woman who wants to marry your partner of 20 years -- whatever. But for most women, the success of conservative women is good for all of us. …Unless you believe in evolution. You know what? Actually, I take it back. The whole thing's a disaster."
Click to continue reading PBS Cuts Sarah Palin Jokes from Tina Fey Speech
Read More

| CNN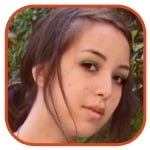 Posted by Robin Paulson Categories: Editorials, Models,
"What I can see is that now, the censoring is bigger than it was 20, 30, or 40 years ago. I think we have less freedom. Today some pictures [from past issues of Vogue Paris] would not even be publishable. It's not just about the nudity, but when you talk about things politically, the military, kids, it would all be politically incorrect and not publishable today. We have to fight to keep this un-politically correct attitude of French Vogue, but it's more and more difficult to be able do that. You cannot smoke, you cannot show arms, you cannot show little girls, because everyone now is very anxious not to have problems with the law. Everything we do now is like walking in high heels on the ice, but we keep trying to do it."
- French Vogue editor Carine Roitfeld on current censorship in fashion magazines.
(Make sure to check out other notable quotes.)
Read More

| The New York Times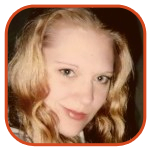 Posted by K.C. Morgan Categories: Award Shows, Prime Time, Specials, Cable, MTV, Gossip, Video,
(Warning: Explicit language featured in above video clip).
It's safe to say that MTV has moved from "edgy" to vulgar in the space of a single awards show presentation. The above clip is only one of the moments when the F-bomb slipped past the censors with incredible ease during the two-hour presentation of the MTV Movie Awards, a live event which made the FCC positively crazy.
From the word go, the awards show was peppered with F-bombs. This video features Peter Facinelli, better known to Twilight Saga fans as Dr. Carlisle Cullen, but he is certainly not the only celeb who decided to throw propriety (and federal communications regulations) out the window. The uncensored F-bomb was also slipped through censors by Get Him to the Greek star Jonah Hill, former Funky Bunch founder Mark Wahlberg, and more.
Twilight's ensemble acceptance speech for Best Movie, led by the good doctor himself, is one to remember - and not just because the Saga took almost every award at the event.
Read More

| YouTube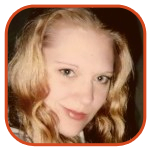 Posted by K.C. Morgan Categories: Animation, Comedy, Prime Time, Cable, Gossip, Video,
Update: Turns out I was wrong. Skip to the end to find out how.
Fans of South Park noticed a striking change in the second half of the "200/201" episode, which gained some attention from a radical Muslim website earlier this week. In the first half of the episode, which aired April 14, a battle developed over ownership of Mohammed. A group of celebrities including Tom Cruise, Rob Reiner, Oraph Winfrey and every other celeb who's ever been depicted on the show battled a group of gingers who were previously featured in a South Park episode of their own. The two groups began warring over him because they wanted his power. In the episode, the show's two hundredth, Mohammad was shown wearing a bear costume because his image cannot be depicted.
Click to continue reading Two-Part South Park Wraps on an Uneven Note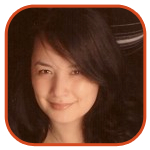 Posted by Veronica Santiago Categories: Award Shows, Music, Prime Time, ABC, Gossip, News, Video,
I'm guessing this wasn't the kind of "entertainment" ABC was hoping to see from Adam Lambert.
At tonight's American Music Awards, the American Idol finalist raised eyebrows higher than his own hairstyle. During an S&M-laced performance of "For Your Entertainment," Lambert leads a male dancer around the stage with a leash, simulates oral sex and then later kisses a male keyboardist—all on live TV. (Just in case you hadn't already heard—he's gay.)
Although it's unclear which portions ABC was prepared for, E!'s Marc Malkin said the kiss was not the cards. "Very good source tells me that ABC and producers did NOT know adam lambert was going to makout w/keyboardist…" Malkin tweeted.
Click to continue reading VIDEO: Adam Lambert Brings Controversy to American Music Awards
Read More

| Rolling Stone

© Gear Live Inc. – User-posted content, unless source is quoted, is licensed under a Creative Commons Public Domain License. Gear Live graphics, logos, designs, page headers, button icons, videos, articles, blogs, forums, scripts and other service names are the trademarks of Gear Live Inc.