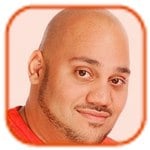 Posted by Andru Edwards Categories: Apple, Cell Phones, Design, Features, Handhelds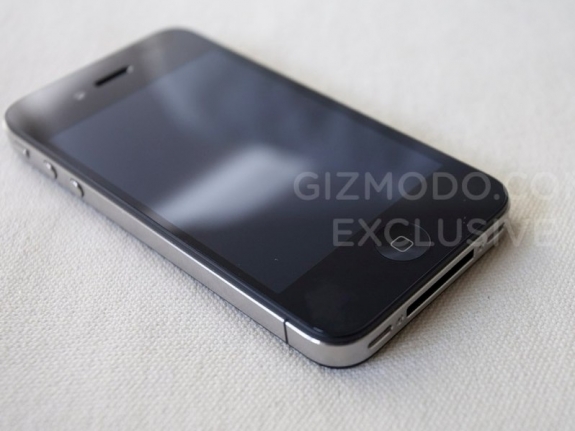 Over the weekend, rumors that Apple's next generation iPhone (iPhone HD?) had been uncovered due to someone leaving it in a bar in San Jose had been running rampant. Images made their way to the Internet, claims that it was a Japanese fake were made, only to be taken back later. Nothing was decisive—until this morning when my pal Jason over at Gizmodo published a complete breakdown of the phone. Yeah, it seems Gizmodo paid someone a pretty penny to get the phone into their hands, and as a result, we pretty much know all about the major features in the next iPhone, which should drop in June. Here are the immediate, obvious feature additions:
Completely new enclosure, with a flat back that is seemingly made of glass or ceramic
Front-facing camera (finally!)
Higher-resolution camera on back
Flash for camera on back
Higher resolution, albeit slightly smaller, display
Separate volume buttons (likely also double as dedicated camera buttons when taking photos)
Noise cancellation mic
Battery has 16% higher capacity
3 grams heavier than iPhone 3GS
Uses a micro-SIM
It's obvious that Apple has definitely been listening to the complaints and requests from iPhone customers, and they've definitely done a lot to make the next iPhone stand out from the pack. In fact, this really looks and feels like the first true step up in the iPhone line, with previous new models introducing few hardware changes over previous models.
This is a big deal, as it is the first time that we can remember a major piece of Apple hardware falling into the hands of a company outsider, let alone press, in advance of it being officially unveiled and announced - especially in this manner. We think that Apple's chief designer said it best on Twitter earlier this morning, with a simple "This isn't good."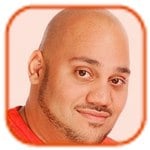 Posted by Andru Edwards Categories: Cell Phones, Corporate News, Google, Handhelds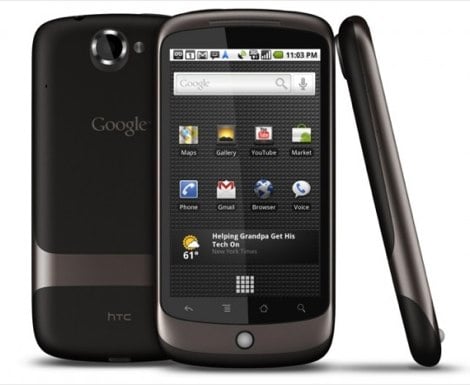 Just yesterday we let you know that the Nexus One had made it to AT&T and Rogers Wireless, and that it would be hitting Verizon this Spring. Well, Sprint, not wanted to be left out of the party, announced today that the Nexus One would be coming to their network as well! They have no price, nor a release date, but hey - at least now we know that Google's flagship device will be available soon on all four major US wireless carriers. That's gotta count for something, right?
Read More

| Sprint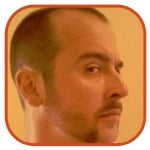 Posted by Finnian Durkan Categories: Cell Phones, Handhelds, Portable Audio / Video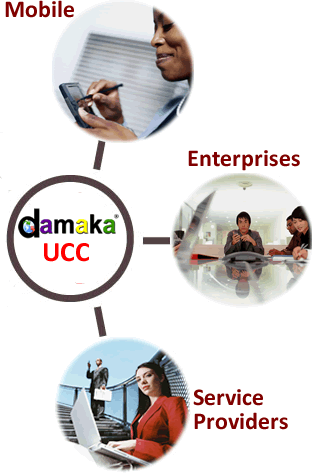 Damaka has announced the release of its Live Video Streaming solution for laptops and certain BlackBerry and Android devices. So, while EMT's with BlackBerry and Android phones will be able to keep attending physicians in the ER in the loop as to an incoming patient's condition with real-time video updates, woe betide the unlucky EMT who has a crap data plan or an iPhone.
Damaka's Live Video Streaming solution, as they're calling it, provides instant communication of video and voice via an encrypted channel that includes session archival & annotation features. Live video streaming is also able to be transmitted to multiple receiving devices over WiFi /3G / 4G network depending on the device. I just can't wait to have a live video conference streaming from my mobile device while I'm driving, staring at my dash-mounted Garmin and trying navigate rush hour traffic—the future is NOW!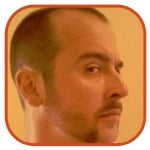 Posted by Finnian Durkan Categories: Cell Phones, Handhelds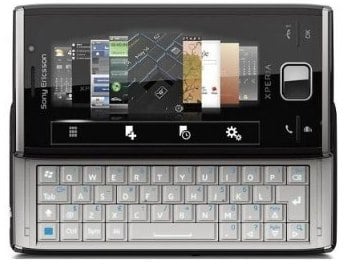 Today, the uber-expensive and not-so-much-better-than-anything-else-out-on-the-market-already Sony Ericsson Xperia X2 becomes available on the Wiredia website. At nearly $700 this thing had better come with the entire DVD set of StarBlazers and 42 ninja stars, or I am going to be seriously disappointed. According to the press release, you are going to be able to do everything that other smartphone users can do, plus the X2 is Skype-friendly. Is this a bonus? Who knows? All I know is that, judging by what I look like while fielding phone calls in the morning, this might end up being more of a curse than a benefit. Plus, if you think that Skype isn't going to drain your battery faster than choosing vibrate/full volume on your settings then you probably still believe in the moon-landing too. Hippie.
Read More

| Wiredia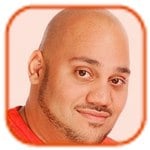 Posted by Andru Edwards Categories: Full Episodes, Gizmatic, CES, CES 2010, Features, Household, Podcasts, Videocasts, Videos, USB
We took some time to chat with MPower at CES 2010, and they gave us a quick demo of their Emergency Illuminator flashlight device. Definitely unique, as it has two battery compartments - one for standard, and one for a super-long lasting battery. In addition, the flashlight sports a USB port, which you can use to charge, say, your mobile phone, in the event of an emergency.
A big thank you to Bing for sponsoring our CES 2010 coverage!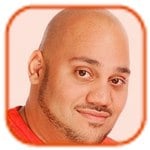 Posted by Andru Edwards Categories: Cell Phones, Features, Galleries, Handhelds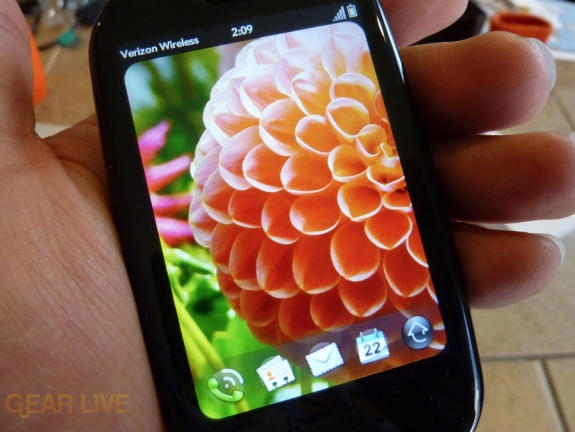 We've finally got around to getting our hands on the Palm Pre Plus, Verizon's version of the Pre, which Palm had hoped would spur the additional sales needed to take the company away from the brink of irrelevance at best, and extinction at worst. While that may not have happened, and while we can go over the myriad of reasons why (Palm, your App Store is atrocious…,) one that thing we are sure about is that the Pre Plus is a great phone. In fact, it has some features that you'd be hard-pressed to find in any other device, like the ability to act as a Mobile Hotspot for up to five other devices. We'll be hitting you with a review of the Palm Pre Plus shortly, but in the meantime, go ahead and take a gander at our Pre Plus unboxing gallery.
Read More

| Palm Pre Plus unboxing gallery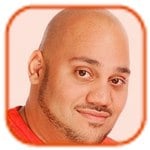 Posted by Andru Edwards Categories: Google, Internet, Videos
Google Voice, formerly GrandCentral before Google acquired it, has been around for a few years, but the company is really just now starting to push the product hard. They've put together a great channel on YouTube that describes each major feature (like voicemail transcription, personalized greetings, SMS to email, the mobile app, and more) individually, but we figured we'd throw the Google Voice overview up there so give you a taste of what we mean. Hit up the Google Voice YouTube channel to check out the rest of the video series, and to request an invite to the service.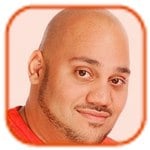 Posted by Andru Edwards Categories: Cell Phones, Handhelds, Microsoft, Software, Videos
So, aside from that Windows Phone 7 Series keynote video, we thought you might want a condensed version that will allow you to just take a look at what all this Windows Phone 7 fuss is all about. Microsoft took the liberty of putting together this much shorter demo video to explain. Here you can get a look at all of the design elements and decisions that have gone into Windows Phone 7, which fundamentally set it apart from other mobile operating systems on the market. Here's a quick rundown:
Every Windows Phone 7 device will have three physical buttons on the front: Start, Search, and Back.
There's a focus on productivity, simplicity, music, and gaming. Both Xbox Live and Zune are deeply integrated into Windows Phone 7.
People hub: Pulls in live data feeds, bringing you social networking status updates and photos from services like Facebook, Twitter, and Windows Live.
Pictures hub: Brings together picture and video assets from your phone, web, and PC, allowing you to view your entire collection.
Games hub: Check out your Xbox Live messages, achievements, avatar, and even play some games. Achievements can be earned on the phone.
Office hub: Access to Microsoft Office suite, including OneNote and SharePoint Workspace. Also includes new version of Outlook Mobile for email.
This is definitely the biggest step that Microsoft has taken in the mobile phone space, and they do it over three years after Apple announced the original iPhone. The competition is heating up, and we are super-excited about it.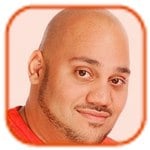 Posted by Andru Edwards Categories: Cell Phones, Handhelds, Software, Videos
The big news today is the announcements of Windows Phone 7 Series over at the Mobile World Congress in Barcelona, and Microsoft has released video of the announcement and reveal of their new mobile OS. Let it be said right now, Microsoft has essentially killed what we all know as Windows Mobile, and has replaced it with what may, in fact, be the slickest interface we've seen on a mobile phone. They borrowed heavily from the Zune HD navigation scheme, but made it highly polished and optimized for a device that is constantly connected to a cellular data connection. Also, it looks like that whole Xbox Live Anywhere demo that we saw at E3 a few years ago is finally coming to fruition, as Windows Phone 7 Series includes Xbox Live gaming built right in. Hit the play button on the videoafter the jump for a look at everything, but color us impressed.
Hey, Apple, the ball is in your court.
You can expect to find Windows Phone 7 Series devices in stores this holiday season.
Click to continue reading Windows Phone 7 Series keynote video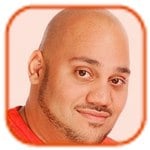 Posted by Andru Edwards Categories: Apple, Cell Phones, Handhelds, Software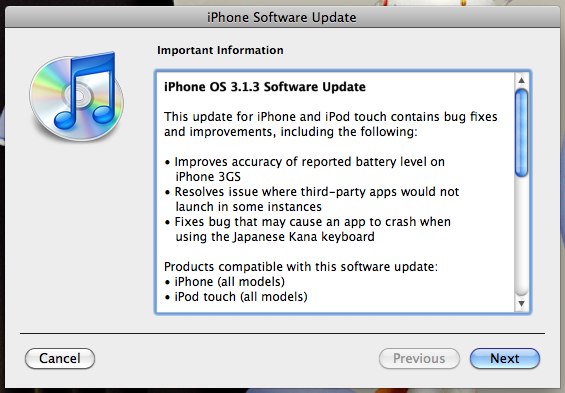 Apple has just released an iPhone firmware update in iPhone OS 3.1.3. It's basically a big fix release, focusing on:
Improving accuracy of reported battery level on iPhone 3GS
Resolves issues where third-party apps would not launch
Fixes bug that may cause an app to crash when using Japanese Kana keyboard
Doesn't seem like a huge deal, but for those of you who like your iPhone to be fresh, there you have it.
© Gear Live Inc. – User-posted content, unless source is quoted, is licensed under a Creative Commons Public Domain License. Gear Live graphics, logos, designs, page headers, button icons, videos, articles, blogs, forums, scripts and other service names are the trademarks of Gear Live Inc.