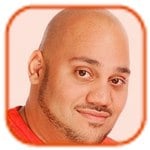 Posted by Andru Edwards Categories: Cell Phones, Internet
BART's troubles with Anonymous hackers continued Wednesday with the apparent hacking of a BART Police Officers Association website and ensuing publication of private data belonging to more than 100 BART police officers.
A Pastebin posting of data obtained in what appears to have been a "serious security breach" of BARTpoa.com, according to Sophos' NakedSecurity blog, includes the names, home addresses, email addresses, and passwords belonging to officers employed by Bay Area Rapid Transit (BART).
And the latest attack on BART may have been done by a self-proclaimed first-time hacker.
Late Wednesday, Twitter accounts associated with Anonymous and the campaign against BART began pointing to a purportedly leaked Internet Relay Chat log in which a user called "Lamaline_5mg" claimed to have broken into the BARTpoa.com database, acting alone and using an SQL injection tool, a common means of network intrusion:
Click to continue reading Amateur hacker takes credit for cracking BART police Web site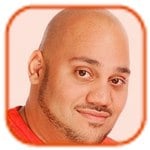 Posted by Andru Edwards Categories: Cell Phones, Editorial, Hot Deals
Yes, you can get a free cell phone with government assistance. If you make very little money, or you're part of other federal programs such as public housing, food stamps, SSI, or Medicaid, you can get a free mobile phone paid for by a fee on everyone else's phone bills.
This program has been around for years. According to the FCC, the government has been subsidizing landlines since 1984; the program, now called LifeLine, added mobile phones in 1997. LifeLine was enhanced in 2005 during the Bush administration, and TracFone's SafeLink, the first purely free LifeLine phone brand, started disbursing free phones in 2008.
"The telecoms haven't done a very good job promoting LifeLine, and the penetration rates have been dismal," said Jose Fuentes, Tracfone's director of government relations. TracFone operates SafeLink.
LifeLine is funded by the Universal Service Fund, which you see as a surcharge on your phone bill. Established by a 1996 law, the USF makes sure that people who live in rural and low-income areas, as well as schools and libraries can get phone service. It doesn't make a distinction between wired and wireless phones; you can get a subsidy for either, but you have to choose one.
Click to continue reading Here's how to get free cell phone service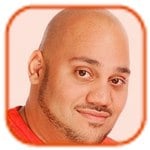 Posted by Andru Edwards Categories: Full Episodes, Gizmatic, Apple, Cell Phones, Features, Podcasts, Product Reviews, Software, Videocasts, Videos
In this episode we give you a first look at over the air updates in iOS 5! With the release of iOS 5 beta 4, Apple is now testing OTA updates, allowing users to update their iOS devices without connecting them to iTunes. Instead, the update happens right on the device itself, using Wi-Fi or 3G. We give you a look at how the process works on an iPhone 4 running iOS 5 beta 4 on a Wi-Fi network.
Big thank you to Carbonite and JackThreads for sponsoring the show - be sure to check them out! Carbonite offers off-site backup of your computer, and you can get two free months (no credit card needed!) by visiting Carbonite and using promo code TPN. As for JackThreads, we've got exclusive invite codes that give you $5 to use towards anything you'd like.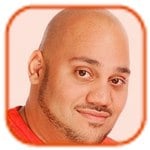 Posted by Andru Edwards Categories: Cell Phones, Features, Handhelds, Videocasts
We open up the Motorola Droid X2 in this episode of Unboxing Live, giving you a look a the first dual-core Android device available on Verizon Wireless. This is the follow-up to the original Droid X, and maintains the same form factor and physical buttons, as well as the huge display. This one is actually a qHD display, providing a higher resolution than the original Droid X that launched almost a year ago. One thing missing here, the Droid X2 doesn't have 4G LTE built-in, but that's a minor complaint for this otherwise speedy device.
As always, hit us with any questions you have about the Droid X2 and we'll do our best to answer them in our follow-up review! In the meantime, feel free to check out our Motorola Droid X2 gallery.
Big thanks to our sponsor - be sure and grab a free $5 credit from JackThreads now!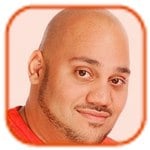 Posted by Andru Edwards Categories: Cell Phones, Corporate News, Microsoft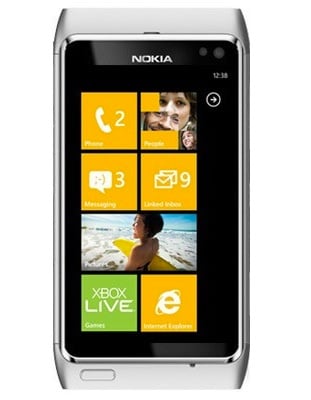 Nokia's Windows Phones will start coming out at a relatively rapid clip after the first one appears later this year, Nokia's executive vice president of smart devices, Jo Harlow said today.
"We should be launching new devices in a rhythm that might be every couple of months, every three months, something like that," she said.
The first Windows Phones came out in October, and we haven't seen many devices since then. According to recent sales figures from Gartner, the phones haven't sold very well, although our Reader's Choice survey shows that the relatively few people who own Windows Phone devices love them.
The slow pace of Windows Phone hardware may be due to Windows Phone 7 being a "secondary platform" for manufacturers like HTC and Samsung, Harlow said. But as Windows will be Nokia's primary platform, Nokia will focus more heavily on Windows Phones, she said.
"We're going to keep coming with new devices in order to have something to talk about," she said.
Click to continue reading Nokia planning to release Windows Phone 7 devices on a frequent basis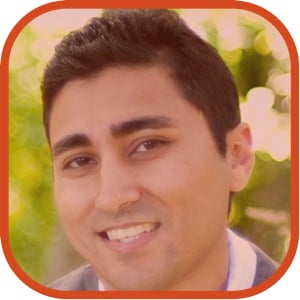 Posted by Reza Malayeri Categories: Apple, Cell Phones, Editorial, Rumors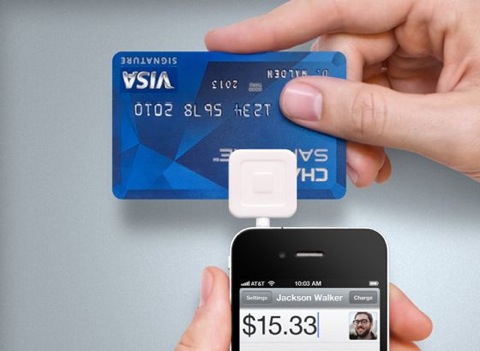 There is no question that mobile phone payments are very popular, and that many of us can operate our entire financial lives from our mobile phones. Apps from PayPal, and Square can turn our iPhones into portable financial centers, allowing us to exchange money quickly and easily. These new applications are creating opportunities and benefits that will shape the future of mobile payments.
Predictions about the iPhone 5 and the iPad 2 are beginning to heat up, and much of the talk has been about the implementation of NFC (near field communication) technology. What we haven't heard about so far, is anything about native intergration of mobile payment solutions from Apple and Google.
Click to continue reading The future of Apple's NFC mobile payment strategy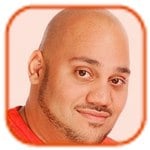 Posted by Andru Edwards Categories: Cell Phones, Corporate News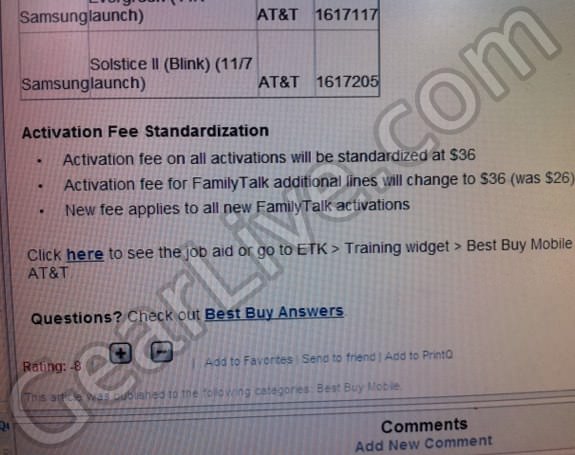 Hot on the heels of our exclusive reports on Best Buy's plan to combat the Verizon iPhone and AT&T's new text messaging plans, we've got another tidbit for you. Aside from changes to their SMS fee structure, AT&T will also be changing up their activation fees. Beginning January 23, the fee on all activations, regardless of the type of phone purchased, will be standardized at $36. Also, the activation fee for additional FamilyTalk lines is being raised to $36 (it is currently $26.)
So now that we know AT&T will be changing their activation fees and SMS plans, we're wondering if talk plans might be getting changes as well. We're doing some digging, and if we find anything, we will let you know.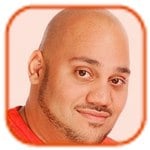 Posted by Andru Edwards Categories: Apple, Cell Phones, Corporate News, Handhelds, Rumors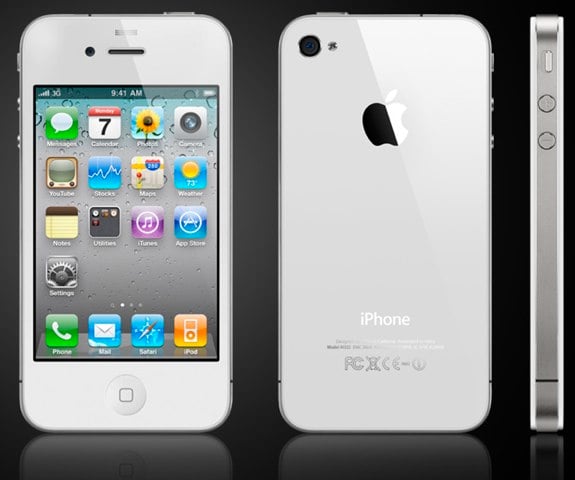 Last night, Apple put out a statement saying that the white iPhone 4 would be delayed again, this time until Spring 2011. This would mark the third time that the white device would be delayed by the company due to manufacturing issues. Apparently, the culprit behind this is that the white glass lets a little too much light through to the inside of the phone, which leaks into the camera sensor and results in washed-out images. The odd thing here is that we all expect that the next iPhone, iPhone 5 or whatever it may be, will be launching around June. Will Apple really release the iPhone 4 in a new color so close to the end of its cycle?
In the meantime though, we've had our white iPhone 4 for a while now, and we've seen no image quality differences between the our white model and black model. In fact, if you wanted one, you could get a white one yourself. Have a look at our white iPhone 4 video coverage for details.
Click to continue reading Apple delays white iPhone 4 release for the third time
Read More

| Reuters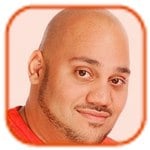 Posted by Andru Edwards Categories: Cell Phones, Handhelds, Microsoft, Product Reviews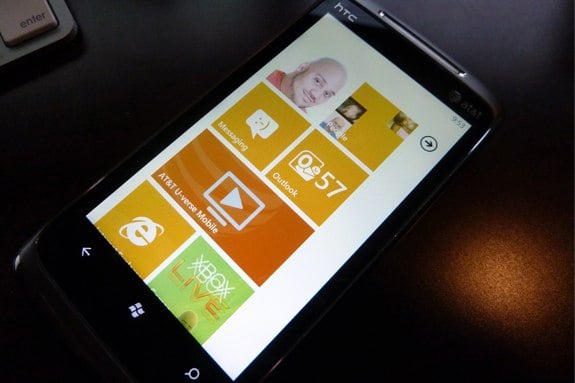 We performed our Windows Phone 7 review while using an HTC Surround smartphone from AT&T. Now that we've got the overarching review of Microsoft's big comeback in the mobile operating system world out of the way, we wanted to focus on the HTC surround itself. It's an interesting one, as AT&T is going to launch with three Windows Phone 7 devices come November 8th. The Samsung Focus has that Super AMOLED display and is nice and thin, and the LG Quantum has a slider QWERTY keyboard, which makes it thicker. The HTC Surround is also a thicker slider, but rather than a keyboard, it packs in a pair of Dolby Mobile and SRS Wow "virtual surround" speakers with a kickstand. This is obviously aimed at the Windows Phone 7 customer who plans to use their device as an entertainment device for music and video, and its got 16GB of internal memory to hold that stuff. Is it worth your attention? Keep on reading for our verdict!
Click to continue reading HTC Surround review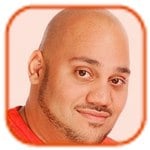 Posted by Andru Edwards Categories: Cell Phones, Handhelds, Microsoft, Videos
Microsoft finally unleashed all their Windows Phone 7 news today, which we will be sharing in a bit. They also put out their first Windows Phone 7 ad, and we've gotta say, we think it's a good one. It got a chuckle or two out of us, and seems apropos for this day and age. Give it a look!
© Gear Live Inc. – User-posted content, unless source is quoted, is licensed under a Creative Commons Public Domain License. Gear Live graphics, logos, designs, page headers, button icons, videos, articles, blogs, forums, scripts and other service names are the trademarks of Gear Live Inc.