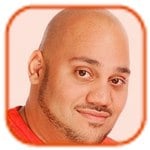 Posted by Andru Edwards Categories: Apple, Cell Phones, Handhelds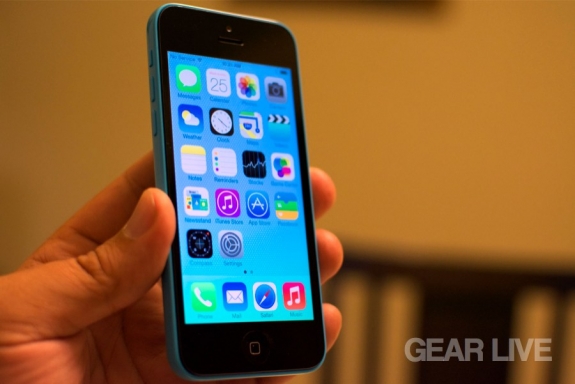 Apple has released an 8 GB version of the iPhone 5c. The new lower-capacity model will only be sold in select markets where LTE is just now coming to fruition as an entry-level device (since the iPhone 4s only supports 3G.)
"The mid-tier iPhone segment is growing year-over-year and the 8GB model provides a more affordable option for markets where LTE is becoming more established," an Apple representative told Re/code.
Apple's Online Stores in the UK, France, Germany, China, and Australia are the only territories selling the 8 GB iPhone 5c. In Europe, the cost is £429 for an unlocked model, available in all the same colors as the larger-capacity models. To be honest, this one has us scratching our heads a bit--8GB of storage on a phone that takes 8-megapixel images and high definition video is absolutely nothing. If Apple has it planned for the entry-level buyers, then the price should be less than it is.
Be sure to check out our iPhone 5c review.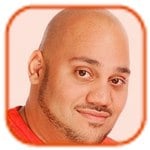 Posted by Andru Edwards Categories: Apple, Cell Phones, Handhelds, Rumors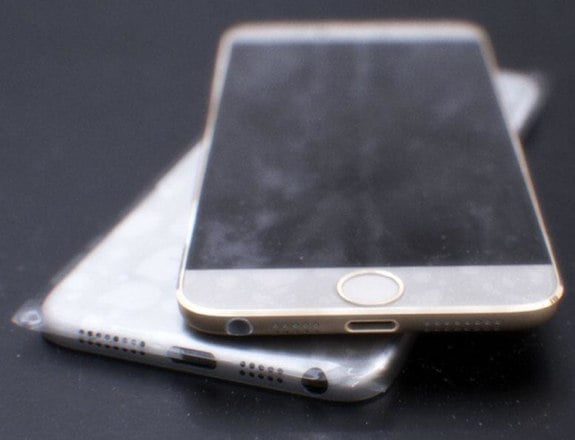 Is this the iPhone 6? It's February, and that means that like clockwork, it's time for the next iPhone leaks to start dropping. The only thing we know is that Apple is working on its next flagship device, and that the iPhone 6 should launch this fall. We've ben hearing reports that Apple will release two larger-sized variants this time around: a 4.7-inch model, alongside a 5.5-inch version.
As you can see in the pictures (which, to be clear, have not been verified to be real), the displays here are larger than those found on the iPhone 5 and iPhone 5s, and also takes on the design language of the iPad Air and iPad mini. Neither are too far-fetched, and for our tastes, we think it looks great. Also, check out that bezel-less display, another rumored feature of the iPhone 6. Of course, even if these are real, Apple tests multiple designs, and this could be one of a few different ideas that the company is playing with.
We've got two more pictures of the device after the jump. What do you think? Let us know in the comments.
EDIT: Forum posters at MacRumors have taken a closer look at the images and have determined that they're rendered fakes. Reasons include textures that repeat and the usage of an out-of-date font.
Click to continue reading Is this our first look at the iPhone 6?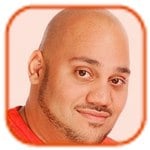 Posted by Andru Edwards Categories: Apple, Cell Phones, Handhelds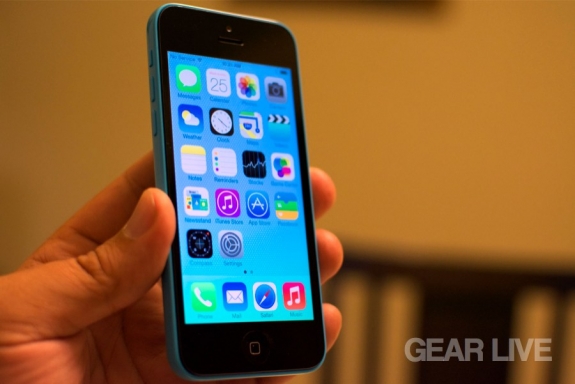 If you happen to drop your iPhone 5c and break the display, it'll cost a lot less to get a replacement now that Apple is offering in-store repairs. Yesterday the company announced that it would fix iPhone 5c displays at Apple Stores for $149 a pop--sure, that's expensive, but before this is was $229, $80 more. Of course, if you're an AppleCare+ customer, this doesn't apply to you since you get the much cheaper $50 replacement option. We see way too many people out in the wild rocking smartphones with shattered displays, so hopefully moves like this where repairs get more affordable, can make it easier for consumers to get their colorful iPhones repaired.
You can pick up the iPhone 5c for $99 with tw-year contract.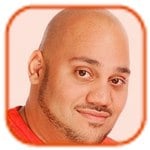 Posted by Andru Edwards Categories: Cell Phones, Handhelds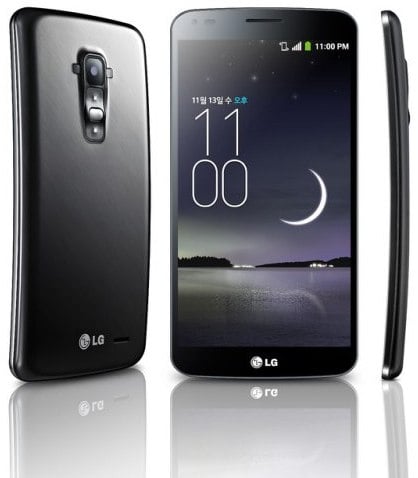 Sprint is the first carrier to announce a date of availability for the LG G Flex smartphone, which features the curved, flexible OLED display. You'll be able to grab the G Flex on the Now Network on January 31st if ordering online, or if you'd rather see it up close and in person first, they'll be in Sprint stores on February 7th. The device will cost $299 with two-year contract, or if you use Sprint's Easy Pay program, it's $150 down, and $20 per month for 24 months. If you've already decided that you want one, you can pre-order one today. We're still waiting on details for the LG G Flex launch details for AT&T & T-Mobile.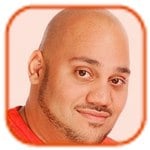 Posted by Andru Edwards Categories: Cell Phones, CES, CES 2014, Handhelds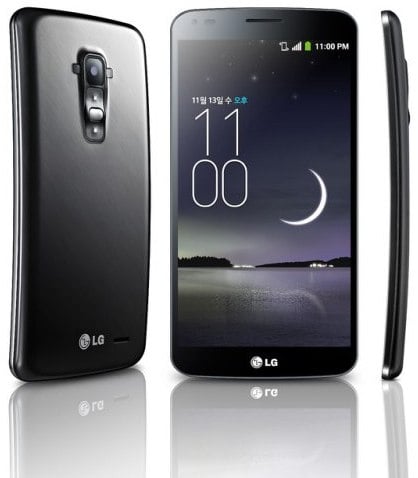 When talking about eye-catching smartphones at CES 2014, the LG G Flex is definitely the one getting lots of attention. I got my hands on it last night at Digital Experience and asked LG about what the true benefits are of a curved display outside of gimmickry, and that video will be coming soon on Bleeding Edge TV (so keep an eye on Gear Live's YouTube channel!) The device sports the obvious gorgeous, curved OLED 720p display, which is actually flexible to 180 degrees and also features self-healing material on the rear casing. For real. Other specs include the inclusion of a Qualcomm Snapdragon 800 mobile processor, 2 GB of RAM and a 13-megapixel rear camera. It's been available in a few countries in the Asia Pacific market, and will be making its way to the USA in the first quarter of this year. Expect to find the device on AT&T, Sprint, and T-Mobile sometimes in the first quarter of this year.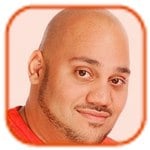 Posted by Andru Edwards Categories: Cell Phones, Handhelds, Microsoft, Techies, Under $250, Under $500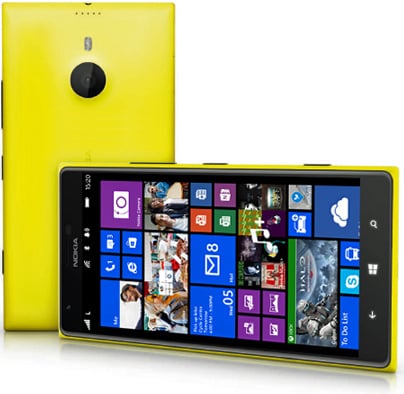 We're not leaving Windows Phone out in the cold this year, what with the addition of the Nokia Lumia 1520 to our 2013 Holiday Gift Guide. View more of everything you love on the big 6-inch HD 1080p display, featuring a super-sensitive touchscreen so you can type with your fingernails or while wearing gloves. Built-in Microsoft Office means you can view and edit your docs on the go. Plus download your favorite apps from the Windows store. Features a powerful 3,400 mAh battery that ensures your work and play time lasts longer.
You can pick up the Philips Hue Connected Bulb Starter Pack now from Amazon for $49.99.
Read More

| Nokia Lumia 1520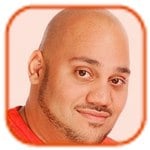 Posted by Andru Edwards Categories: Apple, Cell Phones, Corporate News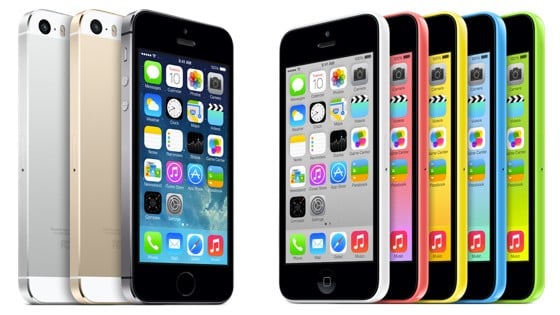 In what has to be seen as one of the biggest tech stories of the year, it's finally been announced that Apple's iPhone 5s and iPhone 5c will be available on China Mobile, the largest cell phone carrier in the world, beginning on January 17, 2014. Both devices will support the China Mobile TD-LTE and TD-SCDMA cellular networks. Interested customers can pre-register for a device beginning December 25th.
"China is an extremely important market for Apple and our partnership with China Mobile presents us the opportunity to bring iPhone to the customers of the world's largest network," said Apple CEO Tim Cook in the release.
It'll definitely be interesting to see what this does for iPhone worldwide marketshare, as China Mobile has 760 million customers.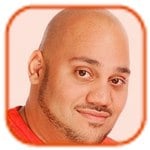 Posted by Andru Edwards Categories: Apple, Cell Phones, Features, Handhelds, Product Reviews, Videos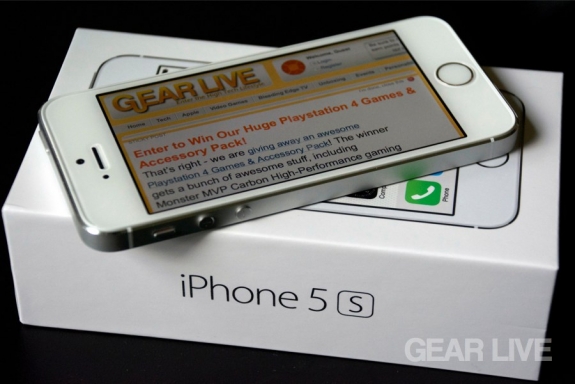 According to Apple, the iPhone 5s is the most forward thinking smartphone ever created. Of course, being that this is an S-model iPhone launching in a year that ends in an odd number, and that means that we'll find plenty of naysayers who dismiss Apple's flagship smartphone as simple and iterative. It looks just like last year's iPhone 5 on the outside, so what can be so different, right?
Well, being an S-class device, the iPhone 5s follows a now-familiar pattern. The iPhone 3GS in 2009 doubled the speed of the iPhone 3G from the year before and added video recording and basic voice commands. The iPhone 4S brought Siri, 1080p video, and dual-core processing. This year, Apple has highly focused the iPhone 5s on three big changes. The iPhone 5s is the first smartphone to ship with a 64-bit processor, and includes the first 64-bit version of iOS in iOS 7. It's also the first smartphone to ship with a capacitive fingerprint sensor, and includes a greatly improved camera system. Sure, these things may not be important to those who are just fine with their current iPhone (or competing device, for that matter,) but for Apple, these moves are a big deal and set up the future.
But is a phone so focused on a future worth your attention today? Join us for our full iPhone 5s review as we seek out the answer.
Click to continue reading iPhone 5s review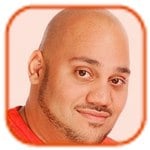 Posted by Andru Edwards Categories: Apple, Cell Phones, Features, Handhelds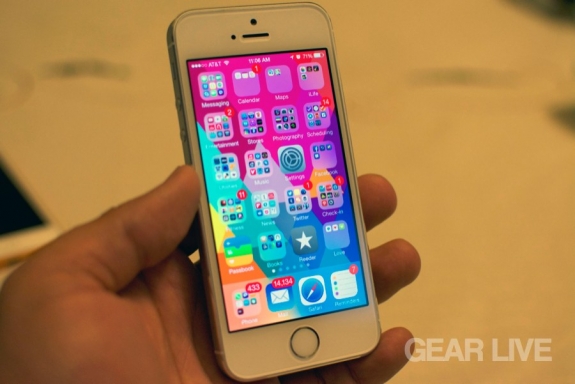 The white and silver iPhone 5s is the only model that maintains a color that was introduced with the iPhone 5, with the other two colors (gold and space gray) being brand new for this model year. Our iPhone 5s review is now live, but if you're interested in seeing the silver 5s up close, we've gathered a bunch of images of the silver iPhone 5 body for your perusal in our iPhone 5s Silver gallery. Be sure to also check out our iPhone 5s Space Gray gallery as well.
You can pick up the iPhone 5s now from Apple.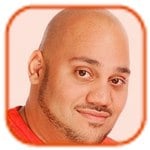 Posted by Andru Edwards Categories: Apple, Cell Phones, Features, Handhelds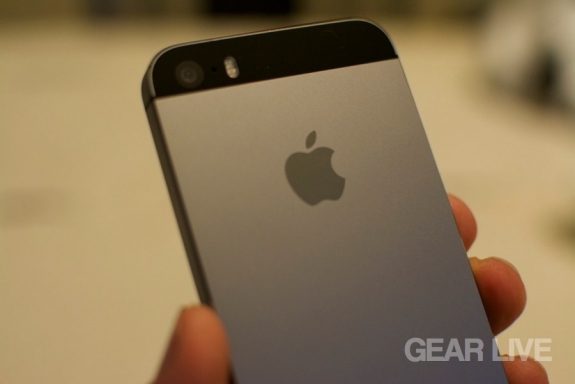 The space gray iPhone 5s replaces the black & slates iPhone 5 color that Apple released in 2012. Some users complained about how easy it was for the slate anodization to peel, wear, or chip off of the aluminum, so Apple made the call to go with the gunmetal gray hue, which is easier to anodize, and should result in far less complaints. Our iPhone 5s review just went live, but if you want a look at some images the gray iPhone 5s body for your perusal, they're in our iPhone 5s Space Gray gallery. Be sure to also check out our iPhone 5s Silver gallery while you're at it.
© Gear Live Inc. – User-posted content, unless source is quoted, is licensed under a Creative Commons Public Domain License. Gear Live graphics, logos, designs, page headers, button icons, videos, articles, blogs, forums, scripts and other service names are the trademarks of Gear Live Inc.