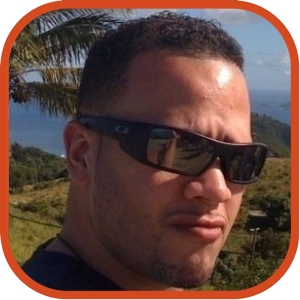 Posted by Jason Diaz Categories: Cell Phones,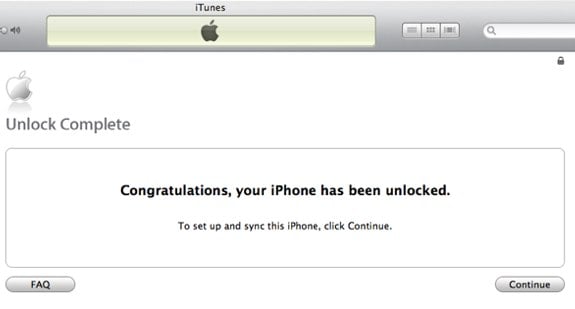 It started as a petition needing only 100,000 signatures requesting that the White House make an official response to the right of cellphone owners to lawfully unlock their cellphones. The Library Of Congress deemed unlocking one's cellphone illegal in October 2012; a ruling that would take affect in the new year. Now, the White House has officially announced that they too agree with the 114K petitioners. It recommends that cellphones be unlocked as long as the customers first meet their carrier's contractual agreement. The White House has even included tablets to the list of devices. Consequently, the Library of Congress has agreed and support the review their policy, which was strongly urged by the FCC.
"The White House agrees with the 114,000+ of you who believe that consumers should be able to unlock their cell phones without risking criminal or other penalties. In fact, we believe the same principle should also apply to tablets, which are increasingly similar to smart phones. And if you have paid for your mobile device, and aren't bound by a service agreement or other obligation, you should be able to use it on another network. It's common sense, crucial for protecting consumer choice, and important for ensuring we continue to have the vibrant, competitive wireless market that delivers innovative products and solid service to meet consumers' needs." - White House Administration
Click to continue reading White House responds to petition, says cell phone unlocking should be legalized
Read More

| White House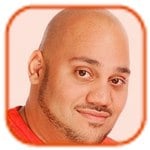 Posted by Andru Edwards Categories: Broadband, Cell Phones, Corporate News,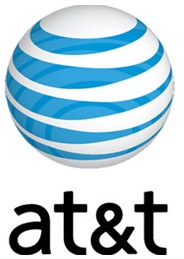 AT&T stopped offering unlimited data plans for its cell phone customers long ago, but allowed those who already subscribed to such a plan to be grandfathered in. However, recently it's become very obvious that, grandfathered in or not, AT&T wants you off of the unlimited plan, and that they'd annoy you with slow data speeds in an effort to nudge you towards a tiered plan. Some users were seeing their speeds throttled down after using just 2 GB of data on their "unlimited" plans. After enough people complained, and enough press covered it, AT&T has finally decided upon what the throttling rules will be for unlimited data customers. If you have a smartphone that works on our 3G or 4G network and still have an unlimited data plan:
You'll receive a text message when your usage approaches 3 GB in one billing cycle.
Each time you use 3 GB or more in a billing cycle, your data speeds will be reduced for the rest of that billing cycle and then go back to normal.
The next time you exceed that usage level, your speeds will be reduced without another text message reminder.
If you have a 4G LTE smartphone and still have an unlimited data plan, the same process applies at 5 GB of data usage, instead of 3 GB.
So, there you have it. If you have an unlimited 3G data plan, then you can use up to 3 GB of data in a given billing cycle before your speeds are throttled down to super-slow for the remainder of the cycle. Once a new cycle begins, the process starts again. As for you unlimited 4G LTE AT&T customers, you get 5 GB instead of 3 GB. Kind of horrible, since 4G LTE is supposed to let you get faster data speeds and all the advertisements around it show customers using it to stream movies and TV shows, and yet AT&T is saying if you do that a couple of times, then for the rest of the month your data speeds will be nowhere near what 4G LTE is advertised as.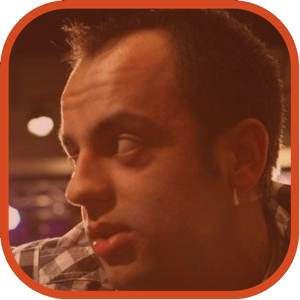 Posted by Andrey Malskiy Categories: Broadband, Corporate News, Wireless / WiFi,
Like many AT&T users, we have a love-hate relationship with the carrier. The problem is, looking at the other options, I really wouldn't wanna go anywhere else. Despite what they'd have you believe, all networks have their flaws, data usage terms, dropped calls, and pricing structures that can result in paying an arm and a leg for service that doesn't always provide the best coverage. We've all been there. For those on AT&T's network there's a glimmer of hope for improvement in network coverage.
AT&T is partnering with Intucell in producing a "self-healing" technology that its calling a Self Optimizing Network (SON). SON will efficiently maximize each cell towers usage. If a tower is overloaded with users, a signal is sent out to neighboring towers that can lighten the load, all without human intervention. The towers will be able to adjust in real time to help with high traffic usage. What does this mean for the user? SON has been in tested in areas of California along with Georgia, and users have seen a 10% increase in reception and 10% decrease in dropped calls. The technology should be rolled out nationwide sometime during 2012. Check the video below for more details!
Click to continue reading AT&T set to deploy self-healing network to ease the pain of overloaded cell towers
Read More

| AT&T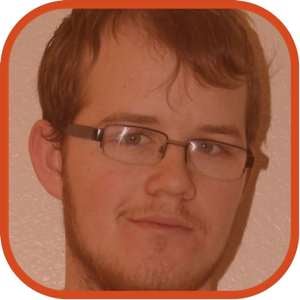 Posted by John Ball Categories: Cell Phones, Handhelds, Rumors,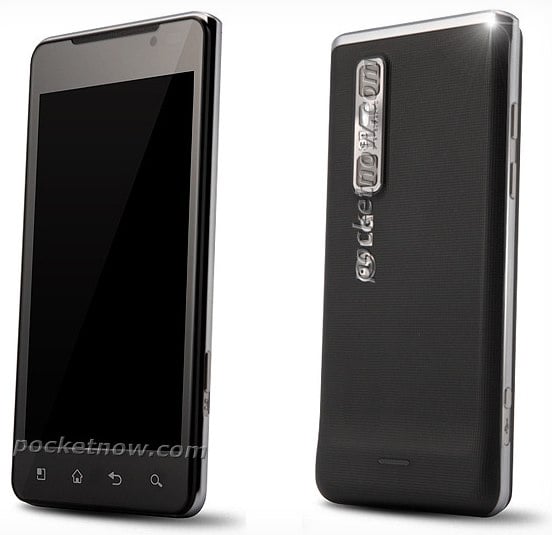 Thanks to Pocket Now, we have our first look at what is rumored to be the successor to the LG Optimus 3D, currently known as the CX2. From initial information and pictures, the new phone is not much better than the Optimus 3D, having what seems to be a higher focus on form factor rather than function. With an upgraded CPU that goes from 1.0 GHz dual core to 1.2 GHz dual core, and with 8 GB of internal storage, there is not much difference between the two phones in the hardware department.
The thickness of the device, as it stands right now, is 0.39 inches. That's considerably less than the Optimus 3D at 0.47 inches. The width of the display on the CX2 is around 4.7 inches, which matches the original specifications, although it is said that LG swapped out the original display panel for a brighter one. The last morsel of knowledge that we have right now is that the device will, by default, be running Android 2.3 Gingerbread. We can hope to find out more about this phone next month at the Mobile World Conference.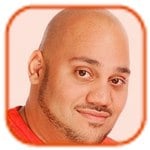 Posted by Andru Edwards Categories: Cell Phones, Corporate News,
Do you pay your Verizon cell phone bill online or by phone? You might want to look into other options, because starting Jan. 15, those methods of payment will include a $2 fee.
As reported by Droid Life, Verizon will impose a $2 "convenience fee" for one-time online and phone payments, starting next month. The move is intended to "balance the support costs" associated with those payment options, Verizon said in documentation posted by the blog.
Users can avoid the fees by signing up for Auto Pay, which makes automatic monthly payments via a major credit or debit card on the same day every month, or when your account reaches a specific dollar amount. With Verizon, the minimum payment is $15 and the max is $250.
Other ways to avoid the $2 fee include: using an electronic check, which will pull the funds directly from your bank account; paying online via your bank's bill pay site; going to a Verizon Store; using a Verizon gift, rebate, or friends and family referral card; or mailing a paper check.
Verizon did not immediately respond to a request for comment.
Click to continue reading Verizon Wireless will charge you $2 to pay your bill online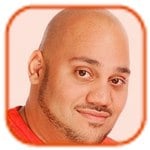 Posted by Andru Edwards Categories: Cell Phones, Editorial, Hot Deals,
Yes, you can get a free cell phone with government assistance. If you make very little money, or you're part of other federal programs such as public housing, food stamps, SSI, or Medicaid, you can get a free mobile phone paid for by a fee on everyone else's phone bills.
This program has been around for years. According to the FCC, the government has been subsidizing landlines since 1984; the program, now called LifeLine, added mobile phones in 1997. LifeLine was enhanced in 2005 during the Bush administration, and TracFone's SafeLink, the first purely free LifeLine phone brand, started disbursing free phones in 2008.
"The telecoms haven't done a very good job promoting LifeLine, and the penetration rates have been dismal," said Jose Fuentes, Tracfone's director of government relations. TracFone operates SafeLink.
LifeLine is funded by the Universal Service Fund, which you see as a surcharge on your phone bill. Established by a 1996 law, the USF makes sure that people who live in rural and low-income areas, as well as schools and libraries can get phone service. It doesn't make a distinction between wired and wireless phones; you can get a subsidy for either, but you have to choose one.
Click to continue reading Here's how to get free cell phone service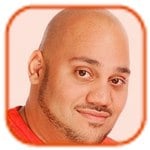 Posted by Andru Edwards Categories: Full Episodes, Gizmatic, Apple, Cell Phones, Features, Podcasts, Product Reviews, Software, Videocasts, Videos,
In this episode we give you a first look at over the air updates in iOS 5! With the release of iOS 5 beta 4, Apple is now testing OTA updates, allowing users to update their iOS devices without connecting them to iTunes. Instead, the update happens right on the device itself, using Wi-Fi or 3G. We give you a look at how the process works on an iPhone 4 running iOS 5 beta 4 on a Wi-Fi network.
Big thank you to Carbonite and JackThreads for sponsoring the show - be sure to check them out! Carbonite offers off-site backup of your computer, and you can get two free months (no credit card needed!) by visiting Carbonite and using promo code TPN. As for JackThreads, we've got exclusive invite codes that give you $5 to use towards anything you'd like.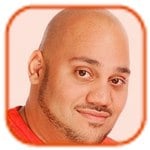 Posted by Andru Edwards Categories: Cell Phones, Corporate News, Microsoft,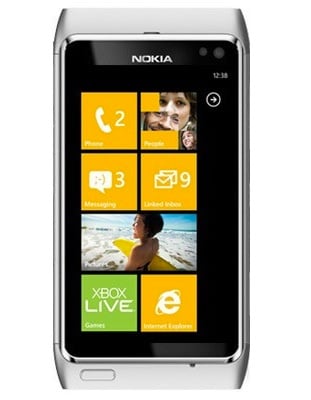 Nokia's Windows Phones will start coming out at a relatively rapid clip after the first one appears later this year, Nokia's executive vice president of smart devices, Jo Harlow said today.
"We should be launching new devices in a rhythm that might be every couple of months, every three months, something like that," she said.
The first Windows Phones came out in October, and we haven't seen many devices since then. According to recent sales figures from Gartner, the phones haven't sold very well, although our Reader's Choice survey shows that the relatively few people who own Windows Phone devices love them.
The slow pace of Windows Phone hardware may be due to Windows Phone 7 being a "secondary platform" for manufacturers like HTC and Samsung, Harlow said. But as Windows will be Nokia's primary platform, Nokia will focus more heavily on Windows Phones, she said.
"We're going to keep coming with new devices in order to have something to talk about," she said.
Click to continue reading Nokia planning to release Windows Phone 7 devices on a frequent basis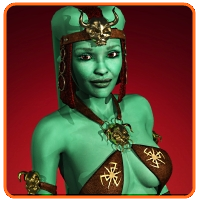 Posted by Patrick Lambert Categories: Cell Phones, Corporate News,
On Friday, Nokia and Microsoft held a press conference to announce a new partnership. It's well known that while Nokia is still the top handset maker worldwide, their main business is at the low and medium end. Their high-end smartphones have had a difficult road lately, especially in the US. Both Android and the iPhone are eating their lunch. After following a failing strategy with Symbian and MeeGo, now Nokia has decided to partner with Microsoft for their upcoming phones. In the announcement, they revealed that this is a broad strategic initiative to make Windows Phone 7 the main smartphone platform for Nokia. They also said a new leadership team would be leading this at the company. It's clear that both companies will benefit from this partnership, but it remains to be seen if it will be enough to compete with the two current market leaders.
Click to continue reading Nokia and Microsoft partner up on new Windows Phone 7 smartphones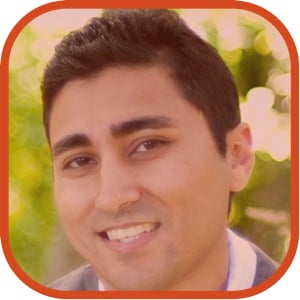 Posted by Reza Malayeri Categories: Apple, Cell Phones, Editorial, Rumors,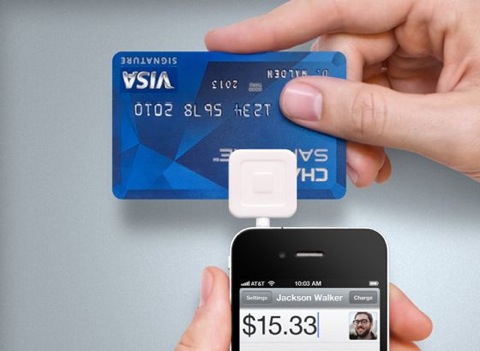 There is no question that mobile phone payments are very popular, and that many of us can operate our entire financial lives from our mobile phones. Apps from PayPal, and Square can turn our iPhones into portable financial centers, allowing us to exchange money quickly and easily. These new applications are creating opportunities and benefits that will shape the future of mobile payments.
Predictions about the iPhone 5 and the iPad 2 are beginning to heat up, and much of the talk has been about the implementation of NFC (near field communication) technology. What we haven't heard about so far, is anything about native intergration of mobile payment solutions from Apple and Google.
Click to continue reading The future of Apple's NFC mobile payment strategy
© Gear Live Inc. – User-posted content, unless source is quoted, is licensed under a Creative Commons Public Domain License. Gear Live graphics, logos, designs, page headers, button icons, videos, articles, blogs, forums, scripts and other service names are the trademarks of Gear Live Inc.