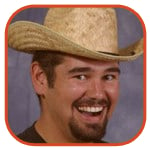 Posted by Patrick Phelps Categories: Cell Phones, Google, Handhelds, Mods / Hacks,
The T-Mobile G1 phone hit store shelves barely a week ago, and in the race to unlock it, the guys at Unlock-TMobileG1.com receive the first place trophy. Seriously, did you think they'd give it to you for free? If that was your plan, you'd better wait for a more charitable group to figure things out – or keep your T-Mobile account in good standing for 90-days, after which they'll be happy to unlock it for you. If patience isn't your virtue in this particular instance, fork over the $23 and enjoy your liberated G1 right now.
Check out the above video for a demonstration of the unlocking process.
Read More

| Unlock T-Mobile G1 via Android Community

Posted by Sparky Categories: Cell Phones, Features, Handhelds, Microsoft, Product Reviews, Wireless / WiFi,
While at the Connecting Your World event in Berlin Germany, HP we were able to get our hands on one of the new HP iPaq 914 Business Messenger Windows Mobile 6.1 QWERTY phones. We've already created a full iPaq 914 unboxing gallery for you to enjoy, but we also wanted to be sure to hit you with a full review of the phone. After a day or so of use, it's easy to be impressed with this business-centric communications device.
As a phone with iPaq 914 performs admirably, offering great voice quality, and the well implemented Windows Mobile 6 dialer interface. Having quad-band GSM support means the iPaq 914 works virtually anywhere in the globe making it ideal for globe trotters and others needing to keep in touch while on the go.
Featuring HSDPA, EDGE, UMTS, WiFi, GPS, and Bluetooth 2.0 EDR, the iPaq 914 is well equipped for all sorts of wireless communications. The HSDPA chipset is quick and responsive and loads data quickly.
Click through Gear Live's full review of the HP iPaq 914.
Click to continue reading HP iPaq 914 Business Messenger review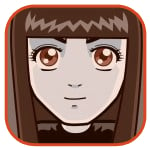 Posted by Sheila Franklin Categories: Cell Phones, Misc. Tech, Wireless / WiFi,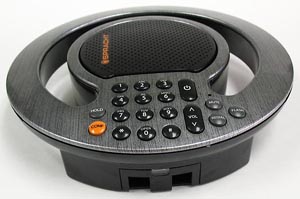 Trying to capture the conference phone market is Spracht's Aura SoHo. Compatible with most systems, it has multi-line and Skype compatibility, echo and noise cancellation with its Digital Signal Processing tech, and is analog ready. The plug-in bay offers wireless, Bluetooth, and PBX capability with optional adapter. With 3 built-in mics and a 5 watt speaker output, there is auto-room acoustic profiling. Add to that a one-touch conference button, built-in keypad, and redial, and this is one handy phone. The SoHo carries a $249.99 price.
Read More

| Mobileburn


Posted by Paul Hamilton Categories: Hardware, Portable/Mobile,
Apparently Nokia is nothing if not persistent. This week Nokia plans to introduce a third cell phone to bear the name N-Gage and try yet again to gain some traction with its cell phone/game device hybrid. This time they spent some time with the design firm Ideo to research what consumers wanted in such a device and think they have it right this time. "The graphics problem has been removed. And phones today are always connected and you always carry them with you. Phones are now the perfect device for gaming," says product manager Tomi Huttula.
Most curious perhaps is the decision to stick with the name N-Gage, which at this point carries some pretty negative baggage. The idea of a cell phone that plays half decent games isn't particularly bad on the face of it but the Finland-based company learned the hard way in 2003 that gamers, who are likely to be the early adopters and initial market for such a device, won't jump on board just because an idea has potential but lacks proper execution. There's no reason to stick with the brand name when it has already failed twice.
Still, Nokia seems undaunted by past disappointments and is focusing this time around on the multiplayer features and streamlining the experience to be more attractive to casual gamers. Also Nokia isn't focusing on a single model this time around but will offer N-Gage games on a few of its Series 60 smartphones, presumably as a trial run, before gradually expanding to all Series 60 models. The prices have yet to be announced, but more details should be available later in the week.
Read More

| New York Times via Game | Life

Posted by Paul Hamilton Categories: Electronic Arts, PC, Simulation, Trailers,
New trailers showing some of the refinements made to Spore, the upcoming game from Sim City creator Will Wright, over the last year shows some excellent progress. As ambitious as Wright's games tend to be, this one seems incredibly rich as you expand from a single-celled organism into a galaxy-spanning spacefarer. The developers ring up an interesting point that most games are about destroying things while this (and other Wright games) are more about building or creating. Of course you can fight with other tribes in Spore, once you get to that point, and take over other planets and the like, but perhaps it's different to attack if it's all in the name of progress. A second trailer is also available, showing more gameplay and the creature editing - check that one out by clicking through the jump.
Click to continue reading New Spore Videos From Leipzig
PlayStation 3 users have been racking up the work units through the built-in Folding At Home client in the console. The PS3 has proved to be particularly effective at folding proteins, doing the job more efficiently than the PC client. Now, IBM and the Mayo Clinic are announcing that the Cell processor can speed up 3D medical imaging by up to 50 times over traditional CPU configurations. While the new uses for the Cell processor might not be directly applicable to gamers, the more usages that can be found for the CPU can drive up demand, possibly leading to more optimizations in the manufacturing process and ultimately driving down the costs of producing the chip.
Read More

| Mercury News

IBM today announced that the company is now producing a 65 nm version of the Cell Broadband Engine in East Fishkill, New York. The Cell Broadband Engine, of course, powers Sony's PlayStation 3, and the move to 65 nm promises to help Sony reduce the cost of their expensive console further. Sony has proven to be aggressive in attempting to increase profitability for the PlayStation 3, removing the expensive Emotion Engine chip in Europe at the expense of near-universal compatibility for Playstation 2 games. A 65 nm version of the Xbox 360 processor has been rumored for a while, with the alleged Zephyr revision of the console boasting the new CPU. While this announcement by IBM is a long way from a new CPU integrated in the PS3, this definitely puts Sony on the road to reducing power consumption and component costs for their hardware.
IBM's full press release continues after the jump.
Click to continue reading IBM Cell Manufacture Hits 65nm
It has been said that leveraging the power of Sony's Cell processor and its architecture will be a lengthy learning process for game developers; Vivendi Games recently participated in a workshop with IBM to try and get a leg up on the process. One of the participants, High Moon, talked with Next Generation about what they learned. High Moon discussed the complexities of utilizing the SPE cores and balancing load; they also talked about new methods of game development and world generation, like "procedure synthesis." Gamers best exposure to the concepts behind "procedural synthesis" in the future would probably be Wil Wright's Spore, but one could see the technology being used in a number of different types of games. Still, learning the architecture sounds like it will take time; it could be years before the full power of the Playstation 3 will be unlocked.
Read More

| Next Generation

Jim Kahle, chief architect of Sony's Cell processor recently talked with Dean Takahashi of Mercury News about the Cell, and the next generation of the cell processors. Kahle described the current Cell as handling roughly 200 gigaflops, but the next generation efforts are targeting a teraflop on a chip. Sony is currently targeting 2010 for the release of the new processor, anticipated to have about 32 special processing units. Kahle also discusses the potential of integrating the GPU with the CPU, but doesn't commit either way on the process, other than to state that Sony is investigating the pros and cons of this approach.
Read More

| Mercury News

© Gear Live Inc. – User-posted content, unless source is quoted, is licensed under a Creative Commons Public Domain License. Gear Live graphics, logos, designs, page headers, button icons, videos, articles, blogs, forums, scripts and other service names are the trademarks of Gear Live Inc.