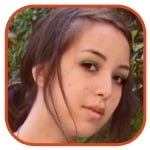 Posted by Robin Paulson Categories: Dark Horse Comics
Comedian and comic book enthusiast Patton Oswalt lends his writing talents to Joss Whedon's Firefly universe with the upcoming one-shot Float-Out.
The comic, which is set to hit stores on June 2, picks up where Serenity left off. Chronicling the late Wash's friends, the story marks a new chapter in the Firefly 'verse. Oswalt talks about continuing this world in comic book form and shares a little about how he felt with Whedon's ending:
"Post-Serenity' a bunch of Wash's friends who we haven't met on the show, they're basically buying a new ship and christening it… It's called a 'float-out' when you christen a ship. As they're christening a new ship, they're telling stories about Wash, and we're basically seeing what could be the start of a new adventure… I had always been kind of bothered by Wash's death."
A fan of the television series, Oswalt didn't have to do heavy research to take on the project and was quite inspired to continue the story: "It was very frustrating to see the show get canceled when a world was starting to come together. I just wish Fox had given it some more time, I guess."
Patric Reynolds provides the interior art and Buffy the Vampire Slayer Season 8 artist Jo Chen lends her skills to the cover (seen above).
Read More

| Splash Page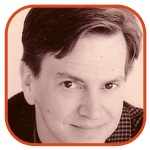 Posted by Tom Mason Categories: Editorials
I know there are people out there who'd kill to have the image of Jesus appear to them on a potato chip. And there are those who get a thrill out of bumping into a celebrity - even a D-List one - at the local Costco. There's also a group of people who'd love to live in a house that was once owned by a famous person.
As in: "I love this person so much that I want to live in his house after he's dead." It's an odd fetish to have and thank goodness it's not mine.
But if you love Charlie Brown, Peanuts and Snoopy and the Fantagraphics reprints can't satisfy your love, there's something that might. The Santa Rosa house on Montecito Avenue that creator Charles Schulz lived in back in the 1970s is up for sale. The two-story, 14-room house, originally built in 1949, has two master bedrooms (make of that what you will), five full baths and a powder room. There's also a swimming pool, a cabana, a 1000 square-foot guest house (with two bedrooms and a full kitchen), and a chapel on the gated property.
Click to continue reading Charlie Brown For Sale!
Read More

| San Francisco Chronicle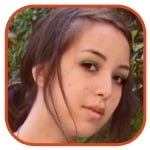 Posted by Robin Paulson Categories: Movies, DC Comics
I know that it's been quite awhile, but remember how Sam Mendes saw a script for the film adaptation of Preacher? Apparently John Cusack wants in on it, and he seems like a pretty smart dude to be doing so.
When doing his interview rounds for 2012, Cusack was asked about if he would consider doing a comic book film ('cause, you know, everyone's a superhero these days). Despite his lackluster response (or knowledge) of comic books, he equivocally spoke about a film that he had been chasing that sounded awfully familiar.
"Yeah, I can [see certain comic books being made into film], there was one or two that I heard of that sounded really cool. One of them was about, I think… it's a vampire and a killer, and they're on the road, and it's this really strange story. I thought that sounded pretty cool. Also some of the obscure ones, I don't know if there are any more superheroes left… I think it might have been Preacher."
When asked which character he would wish to portray, he said "either the vampire or the priest. One of those two guys."
I don't know about you, but I think that he'd make an amazing Arseface.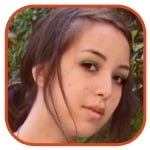 Posted by Robin Paulson Categories: Editorials, IDW Publishing
You know that the comic book world is getting its share of rape and sodomy when celebrities like Jennifer Love Hewitt are branching out into the industry. I suppose we have Hollywood and San Diego Comic Con to thank for that, eh?
The Ghost Whisperer starlet teamed up with IDW to create her comic book, The Music Box. Wow, so alluring, Jennifer.
What makes it even better is the fact that she has slapped her face on the cover of it (as I have not yet had the pleasure of reading the comic, she may also be the heroine—I don't know), as if to say, "Even though you typical comic book consumers will walk right past my series (which is incidentally about a lame music box), I'll plaster my good looks on it to make you at least give it a second glance."
If you're feeling up to the challenge of reading a seemingly-unbearable story, the issue is in stands as of yesterday, October 28th.
Read More

| NBC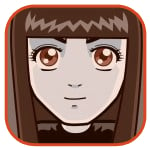 Posted by Sheila Franklin Categories: Internet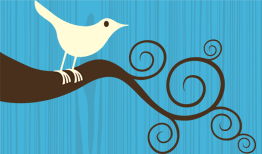 Oprah and Ashton should be thrilled. Twitter has partnered with Reveille and Brillstein Entertainment to develop a TV series. With a concept by Amy Ephron, the unscripted show will have "ordinary" people tracking celebs.
Details are sketchy but Co-Producer Jon Liebman claims that, "We've found a compelling way to bring the immediacy of Twitter to life on TV."
It sounds like a cross between reality TV and paparazzi-like stalking to us, but then we suppose everyone wants his/her 15 minutes.
Read More

| Variety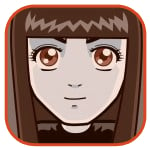 Posted by Sheila Franklin Categories: Music, Portable Audio / Video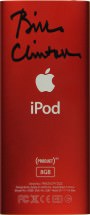 Music Rising is hoping to "rebuild the musical heart and culture of the Gulf" hit by Katrina by auctioning off 61 iPods from celebs on the site tonic, each signed and loaded with favorite playlists. Included in the collection are songs from Gwen Stefani, Scarlett Johansson, Will i.am., Metallica, Bono and Sean Penn. Some of the auctions have not started yet, but currently the front runner Bill Clinton iPod has 7 days left for bidding. It features 11 tunes from Van Morrison, Willie Nelson, Sarah McLachlan and others, and has a current bid of over $750.00.
Read More

| tonic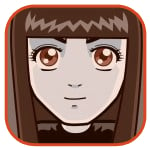 Posted by Sheila Franklin Categories: Home Entertainment, Internet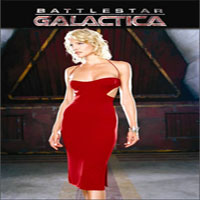 A new start-up is promoting personalized video messages from your fave celeb. At Live Autographs you tell him/her what you would like to ask or say to another as a gift. You receive a video, autographed memorabilia verified by a security-encrypted barcode and a free video download. Prices start at $149 from participants like William Shatner, Dave Navarro, Hulk Hogan, Tricia Helfer and many of the cast of "Lost." You had better be quick about it though, as they reach a certain limit and sell out. We think Captain Kirk is the first casualty as we tested the system and were denied his services.
Read More

| LiveAutographs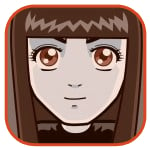 Posted by Sheila Franklin Categories: Corporate News, Editorial, Hot Deals, PC / Laptop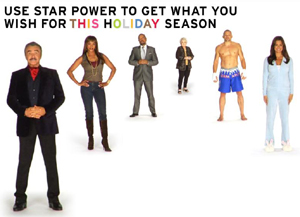 Dell has decided on a new "Star Power" strategy to get you what you want this season, as long as it is one of their products. After you create your wish list on YoursIsHere and set up a virtual piggy bank through a PayPal account, celebrities Burt Reynolds, Chuck Liddell, Brooke Burke, Estelle Harris, Ice-T, or Vivica A. Fox will try to obtain it for you. Create a widget on social networking sites and watch the coinage mount up. We like the concept, but think we will wait until it is duplicated by Apple or Sony.
Read More

| Dell YoursIsHere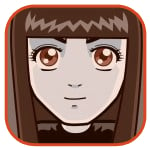 Posted by Sheila Franklin Categories: Corporate News, Household, Internet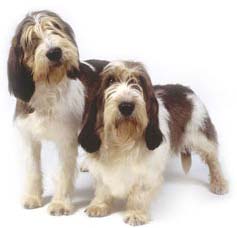 What do celebs do when they aren't acting? The latest trend seems to be erecting websites, at least in Glenn Close's world. She and husband David Shaw are in the midst of creating FetchDog, a site that contains canine news, forums, images, health, training, and behavior reports, a breed selector tool, and blogs, including one written by Ms. Close. They are also offering a catalogue for dogs and their owners. FetchDog has not yet launched, but you can sign up with your e-addy to get on their announcement list. This is surely a sign of things to come, with celebrities hawking their wares online, but we figure it is a step up from the likes of Heidi Klum and Paula Abdul with their jewelry on QVC's Website.
Read More

| Fetchdog

© Gear Live Inc. – User-posted content, unless source is quoted, is licensed under a Creative Commons Public Domain License. Gear Live graphics, logos, designs, page headers, button icons, videos, articles, blogs, forums, scripts and other service names are the trademarks of Gear Live Inc.