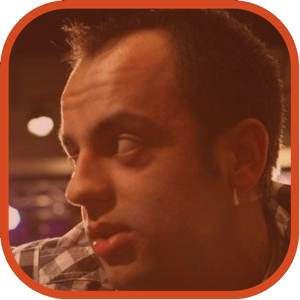 Posted by Andrey Malskiy Categories: Design, Transportation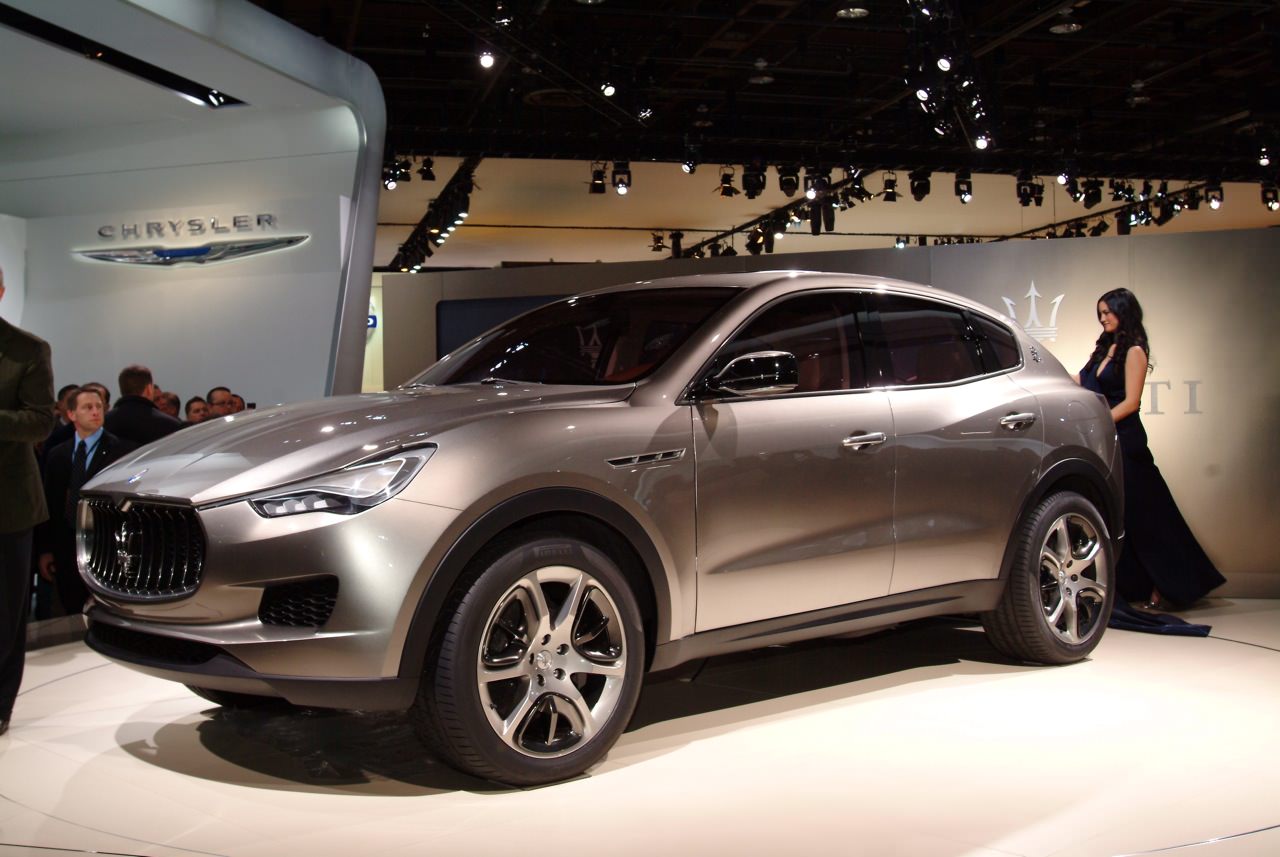 In the world of luxury SUV's, buyers are limited to their choices of flavors—vanilla, Rocky Road, chocolate, and strawberry. There's the usual German engineered and slightly over-engineered variant; leaving the buyer faced with purchasing a Benz, BMW, or anything from VW's automotive family (vanilla.) Or there's the ever classic, "I can do anything and go anywhere, but I rather just stay on the streets" Land Rover/Range Rover as a plausible option (Rocky Road.) Skim across the pond and you're faced with rugged, bloated "luxury" SUVs; more fitting for cattle herding, rather than a night on the town (chocolate.) Finally there's the likes of Lexus and Acura, which over-saturate suburban streets on any given day (strawberry.) This puts a potential buyer in conundrum if they want something different than their neighbors. What if the buyer wants a little Cold Stone Creamery action, rather than the usual everyone else seems to get? Enter the Maserati Kubang.
Like Cold Stone Creamery, the Maserati Kubang, has a bit of everything mixed into one glorious package. Maserati took bits and pieces from others and remixed into their own, dare I say, delicious concoction. Ever since Fiat Group acquired Chrysler Automotive (back during the Big Three's financial meltdown,) Fiat has gained access to Chrysler's resources and technologies. Fiat has been slowly marrying the two. Maserati, being apart of Fiat, has long been working on producing a luxury SUV for quite sometime and finally the Kubang has been born; well at least in the concept stage.
The Kubang is said to have a heart of a Ferrari. Boosting V8 designed by none other than Paolo Martinelli. Though you maybe thinking fast, sleek, and sexy after reading that Ferrari has their fingers in the project, Maserati's "implication has been that the Kubang will be more SUV than sport," reports Joel Johnson of Jalopnik. Furthermore, the SUV is based on Chrysler's Jeep Grand Cherokee platform. The Maserati Kubang will be built alongside its cousins the Jeep Grand Cherokee and Dodge Durango. The price is still to be announced by Maserati.
Read More

| Jalopnik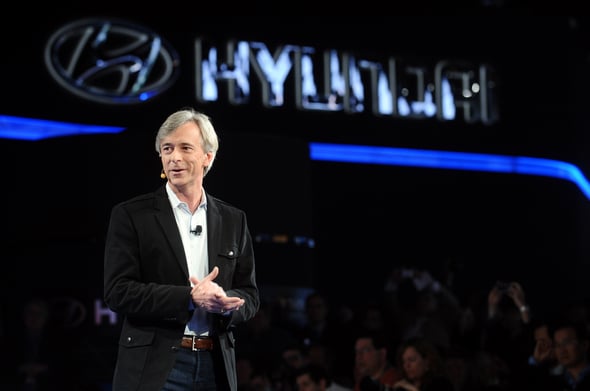 Hyundai CEO John Krafcik announced that the company will be offering a lifetime guarantee on the Hyundai Sonata Hybrid battery pack. For many new car buyers who are seeking more miles per gallon, hybrids are the best option. However, the daunting thought of battery replacement--often after 90,000 plus miles--would turn many buyers away. With an average battery replacement costing over $6,000, the money on fuel saved over the years would be cancelled out in just one repair bill.
The Hyundai Sonata will be equipped with a lithium polymer battery, "which are lasting in the range of 275,000 miles in the company's tests," reports Nathan Bomey of Annarbor.com. The car itself comes with a 10 year/100,000 mile warranty, and with the added lifetime battery guarantee, Hyundai is sure to attract new buyer to their brand.
"Hyundai got where we are by being an outstanding value brand," Krafcik said. "Today we're becoming something more in the eyes of our customers: a valuable brand."

Be on the look out as Hyundai releases its new models (Veloster) and redesigns (Genesis) for 2012.
Read More

| AnnArbor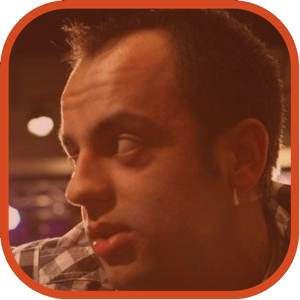 Posted by Andrey Malskiy Categories: Design, Transportation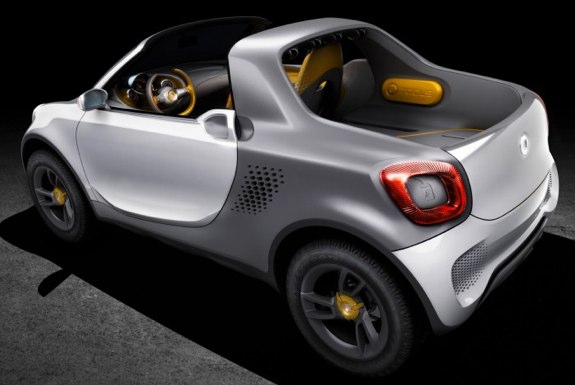 Smart recently showed off its new hybrid pickup truck. Yup, you read right, a pickup truck from the company that makes the tiny ForTwo vehicle. The Smart For-us aims to recast the vision of the pickup as green and urban friendly. We're not too sure how that will pan out, as most pickups are used as utility vehicles or off-road beasts. By the looks of the Smart For-us, it looks like it would be afraid to tread on grass, let alone the American roads. Though a concept idea, this "truck" would be powered 55-kilowatt magnetoelectric motor, achieving about 80 MPG. Though great on gas mileage, the Smart For-us leaves much to be desired by the average truck buyer.
Read More

| Jalopnik


Living in the northwest, the weather can make of break your day. From sun, to snow, to rain, it can all be seen in one day, depending on the season. So as any Northwesty, I'm constantly checking my iPhone for updated weather conditions. But alas, no two weather apps, let alone forecasters, can agree on Seattle weather.
Ford has announced that they will be neighboring next to Intel, Google, and other Silicon Valley giants. Other automotive giants such as Volkswagen, Mercedes-Benz, and BMW have already moved into the Valley, and Ford will be moving its Research and Innovations (R&I) Unit into the neighborhood. The question you might be asking is, "what does Ford and Northwest weather have to do with each other?" The answer is real-time data. Ford is aiming to utilize the sensors in its vehicles to transfer data to the client services we use.
Put it this way, when you're driving down the highway and it begins to rain, the sensors on the wipers transmit a signal to a client service; say a weather app you might use on your phone. The more vehicles equipped with this technology, the more accurate our weather forecasting becomes. Furthermore, I can see this technology also providing real-time traffic congestion info. In conjunction with a solid GPS, your commuting time could be reduced.
Read More

| Autoblog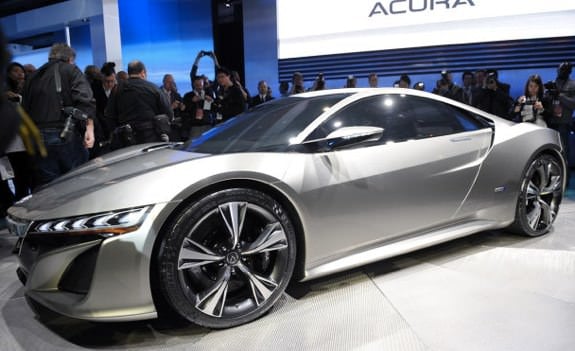 The death of a legend left many asking "Why?" Honda has always been pushing the envelope in reliability and fuel efficiency, from the days it rocked Detroit with its Civic CRX HF, a car which was fun to drive, yet provided the fuel efficiency people wanted; to its current line-up which holds true to that same spirit. However, the lack of a true sports car has haunted Honda's line-up from they day they killed the NSX. While Detroit pushed ahead with its pony cars, Honda was left in the dust put-putting along.
Well those days are hopefully soon to be over. The rebirth of its sports car, the Acura NSX will push the industry and consumer standard of what we expect a sports car should be. As we all fight for greater fuel efficiency and alternative fuels, that leaves the word of sports cars a thing of the past. Or does it?
Click to continue reading Acura NSX concept brings hope for the return of a classic
Read More

| Autoblog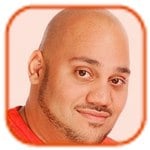 Posted by Andru Edwards Categories: Science, Transportation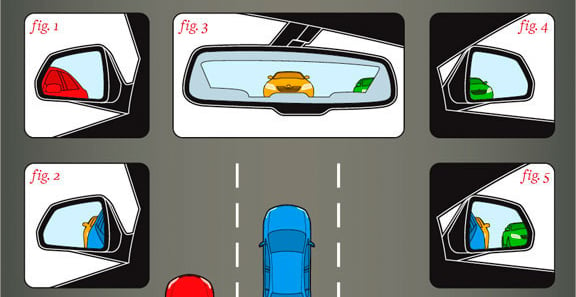 Car and Driver has released a simple infographic that explains how we should all be setting up the rear-view and outside mirrors on our cars to get rid of that pesky blind spot. I must admit, when looking at their examples of how to set up your mirrors improperly, they're definitely talking about me. The recommended setup comes from the Society of Automotive Engineers:
The paper advocates adjusting the mirrors so far outward that the viewing angle of the side mirrors just overlaps that of the cabin's rearview mirror. This can be disorienting for drivers used to seeing the flanks of their own car in the side mirrors. But when correctly positioned, the mirrors negate a car's blind spots. This obviates the need to glance over your shoulder to safely change lanes as well as the need for an expensive blind-spot warning system.
Get a look at the full instructions in the graphic after the break.
Click to continue reading How to adjust your car mirrors to eliminate blind spots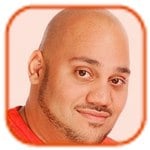 Posted by Andru Edwards Categories: Corporate News, Transportation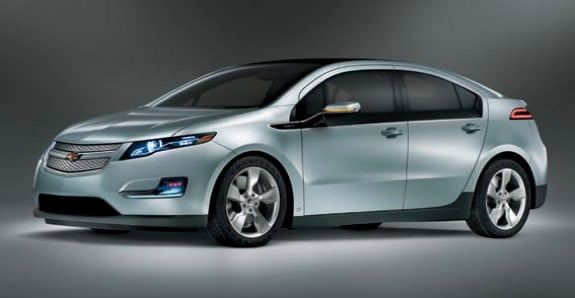 Executives at General Motors defended the 2012 Chevrolet Volt as safe, even as the National Highway Traffic Safety Association began a formal safety investigation into the vehicle's safety.
As the NHTSA conducts its investigation, Chevrolet will provide any current owner with a loaner vehicle until the agency concludes its investigation, the automaker said. Those who want a loaner can contact their Volt advisor to arrange for a trade-in.
"A vehicle loan program of this nature is well beyond the norm for a preliminary investigation, and it underlines our commitment to the vehicle and its owners," Mark Reuss, president of GM North America, said in a statement. "These steps are the right ones to take regardless of any immediate impact on our operations."
The Chevrolet Volt has been perhaps the most highly publicized effort by an American carmaker to develop a hybrid vehicle. The Volt's appeal, in hands-on tests, is that the car can go a rated 35 miles on electricity alone before shifting to a gas-powered electric generator that can add hundreds of miles to its range. The Volt uses lithium-ion batteries to store a charge. It qualifies as a low-emissions vehicle that will be able to drive in California's HOV lanes, even with just the driver in the car.
Click to continue reading GM providing loaner vehicles to Chevy Volt owners while fire risk is evaluated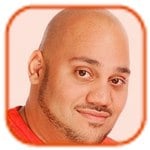 Posted by Andru Edwards Categories: Transportation, Video Games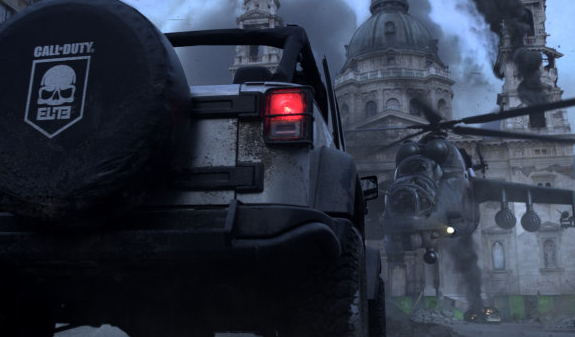 Jeep is set to release a vehicle that's based on one you'd find in Call of Duty. Chrysler said Monday that it will offer a limited-edition 2012 Jeep Wrangler and Wrangler Unlimited Call of Duty: MW3 Edition, based on the Rubicon model, beginning next month. The new Jeep Wrangler will be available at a U.S. MSRP of $36,495 for the two-door model and $40,070 for the four-door (Jeep Wrangler Unlimited) model, not including destination, Chrysler said.
Activision's Call of Duty: Modern Warfare 3 launched today, with preorders and preloads beginning last week. The game is going head to head with Battlefield 3, which sold 5 million copies in its first week of sales.
The Jeep is prominently featured in COD:MW3, Chrysler said.
The 2012 Jeep Wrangler and Wrangler Unlimited Call of Duty: MW3 Special Edition is based on the Jeep Wrangler Rubicon model and features Rubicon wheels finished in semi-gloss black, and is available either in black or bright silver. A special "Call of Duty: MW3 Special Edition" graphic appears on the front fenders and spare tire cover.
Click to continue reading Jeep set to sell Call of Duty Wrangler vehicle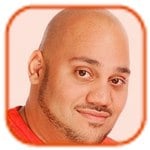 Posted by Andru Edwards Categories: Corporate News, Transportation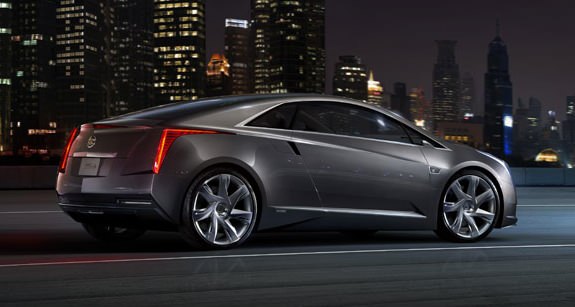 The Cadillac Converj concept was shown off at the 2009 Detroit Auto Show as the first electric vehicle for the Cadillac line. It was subsequently cancelled, but as GM has experienced success with the Chevy Volt, the Converj has returned to development at the Cadillac ELR. It will have an updated version of the Voltec powertrain, so it's basically a souped-up Volt, which isn't necessarily a bad thing. The ELR is hitting production next year for a 2013 release, with specific pricing and availability details coming later.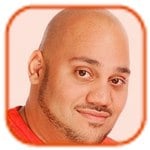 Posted by Andru Edwards Categories: Full Episodes, Gizmatic, Features, GPS, Podcasts, Product Reviews, Transportation, Videocasts, Videos
In this episode we give you a look at the upcoming Ford SYNC Emergency Assistance feature, that is able to assist you even in areas where the native language is different than your own. It works by using GPS and cell tower locations to determine where you are in the event of an emergency. If SYNC knows you speak English, but you happen to need help in an area that speaks French, you will be contacted in English on your end, and SYNC will communicate to the responder in French, so that you can get the help you need.
Check out a video for a demo from #ForwardWithFord, which took place in Detroit, MI.
Big thank you to JackThreads for sponsoring the show - be sure to check them out, we've got exclusive invite codes that give you $5 to use towards anything you'd like.
© Gear Live Inc. – User-posted content, unless source is quoted, is licensed under a Creative Commons Public Domain License. Gear Live graphics, logos, designs, page headers, button icons, videos, articles, blogs, forums, scripts and other service names are the trademarks of Gear Live Inc.