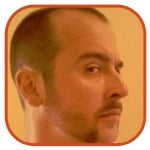 Posted by Finnian Durkan Categories: Transportation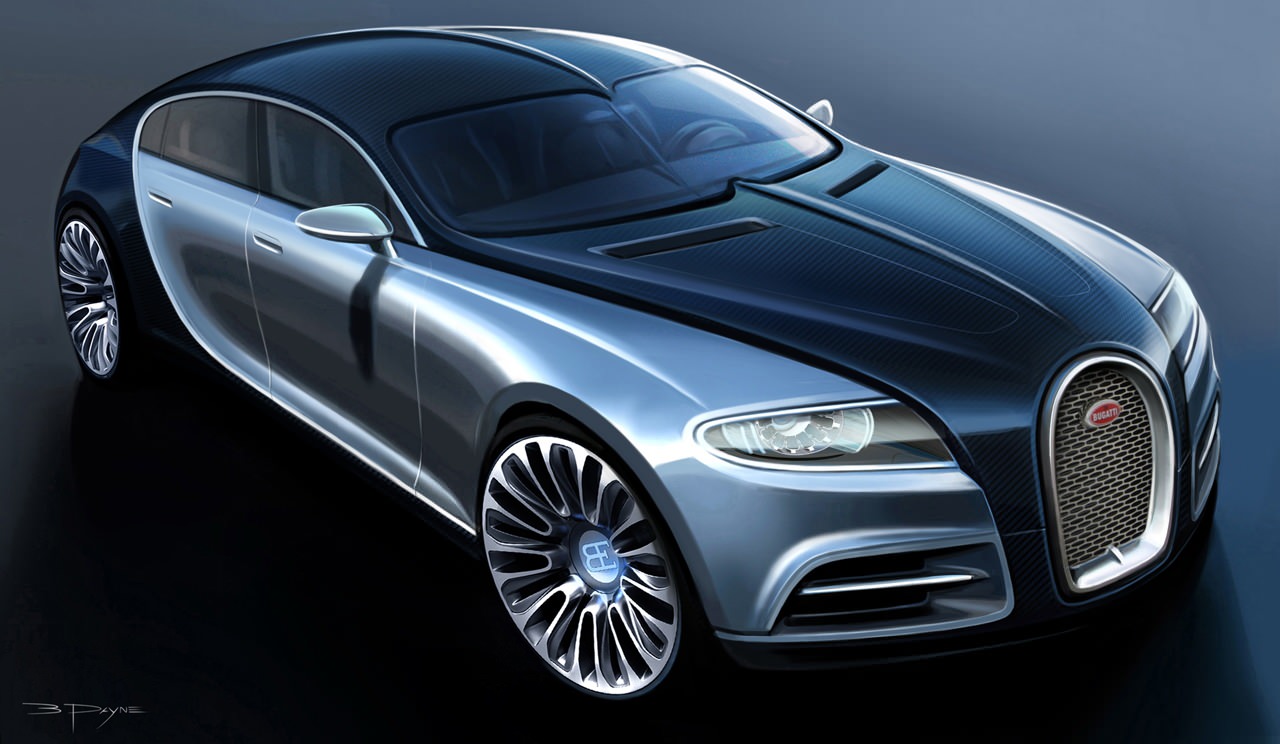 Were the 90s awesome for you? Did you own a literal ass-ton (it's an official measurement) of Versace shirts, pointy-toed shoes and hair pomade? Of course you did. The world was your oyster, but at some point along the way, between losing all of your stock options along with most of your hair and dignity, you got saddled saddled with a wife and kids and had to give up the one thing that you based your entire ego around: your two-seat fire-engine red Ferrari that you nicknamed "Chicka-saurus Rex." Ever since that day it has been one long sad slide into middle age as you putt-putt along in your almost as douchey, but not quite as manly, Porsche Cayenne Turbo SUV or some-such. Well, break out the striped shirt with the dragon embroidered on the back, paint yourself with enough fake-tanner to make an Oompa-Loompa blush and get ready for a return to the salad-days: Bugatti has announced the arrival of a 4-door version of the Veyron, the mascot-car of ass-hats everywhere, in 2012. The 4-door Galibier will still feature the same gas-sucking 16 cylinder, quad-turbo engine that the Veyron has but will also allow you to pretend that you care about your family at the same time. I mean, honestly, what says 'family man' more than strapping your wife and kids into a car that has the ability to smash into things at 230MPH? Now all that you need to complete the picture is a house that has stripper poles and a Sesame Street swing-set.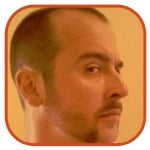 Posted by Finnian Durkan Categories: Transportation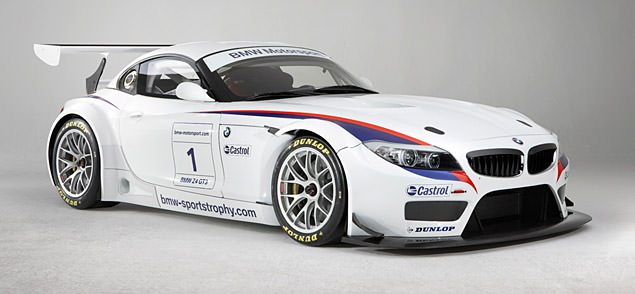 For those of you with a spare $410,000 laying around your apartment—hidden in your toilet's water tank or in the base of your wooden-spool coffee table, perhaps—today is your lucky day! BMW has introduced the new Motosport Z4 GT3, and it delivers more than its share of German engineering and lack of emotion. Impress your friends with your ability to not settle for second best AND to pay through the nose for it! You, sir, are man amongst boys! A man, simply, who craves a Miata-sized car with which to project all of his emotional and physical self-worth. 'Affliction' t-shirt not included.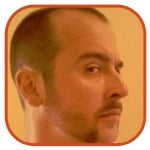 Posted by Finnian Durkan Categories: Accessories, Cell Phones, Corporate News, GPS, Transportation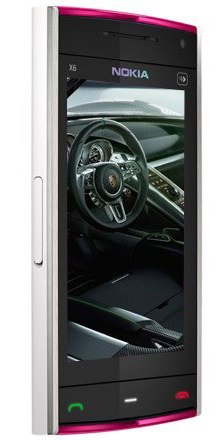 Need a reason to chuck your Garmin/Tom-Tom, etc. out of your car other than 'has stupid name and labels me as a poor-driving tourist wherever I go'? Well wait no longer, avid reader: today Alpine announced a strategic partnership with the Finnish cel phone giant, Nokia, to fully integrate smartphones into car infotainment systems. While I was surprised that 'infotainment' was actually a word, I was more surprised that this type of alliance hasn't been made sooner. Not only are these two electronics giants looking to elbow in to the lucrative GPS/Nav market, but they are also bringing a few bells and whistles of their own, namely widgets that can monitor fuel levels and direct you to the nearest and cheapest gas station. Might as well go ahead and chuck that gas gauge now, Chachi, 'cause you're not going to need it anymore; welcome to the future, only 48 years after your grandpa thought he'd have a flying car.
Read More

| Alpine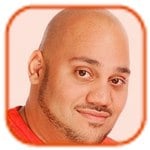 Posted by Andru Edwards Categories: Full Episodes, Gizmatic, Cell Phones, CES, CES 2010, Features, Podcasts, Software, Transportation, Videocasts, Videos
At CES 2010, we were able to get a look at the Chevy Volt OnStar press conference, which gave us info on when GM expects to start producing the Volt vehicles in mass. In addition, we got a look at the new OnStar experience, which includes applications for mobile smartphones that let you control car functions like door locking and unlocking, starting, charging, and more, directly from your mobile phone, from anywhere! Hit the video for all the details.
A big thank you to Bing for sponsoring Gear Live's CES 2010 coverage.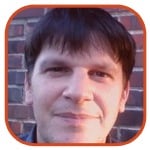 Posted by Mark Rollins Categories: Cameras, Displays, Transportation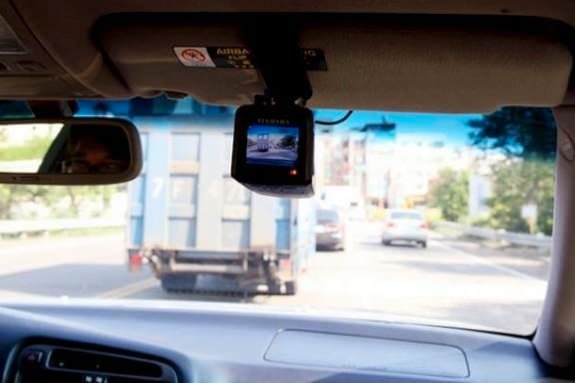 You may have been involved in a car accident at some point, and it may have been beneficial for you to have a recording of the incident. Fortunately, the Car Cam Voyager can make your next accident an open and shut case for your insurance claim.
The Car Cam Voyager is video camera that attaches easily to the visor to film as you drive. It is powered by your vehicle's lighter, and includes a 720 x 480 resolution screen. With a 32 GB SD card, you can record up to 48 hours of footage, stored in 15-minute increments.. If you run out of memory, it will simply start recording over the oldest recording. You can even plug it into your television with RCA output cables.
The Car Cam Voyager can be purchased from Brick House Security site for $300.00.
Read More

| Brick House Security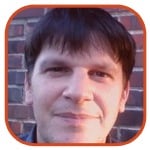 Posted by Mark Rollins Categories: PC / Laptop, Storage, Transportation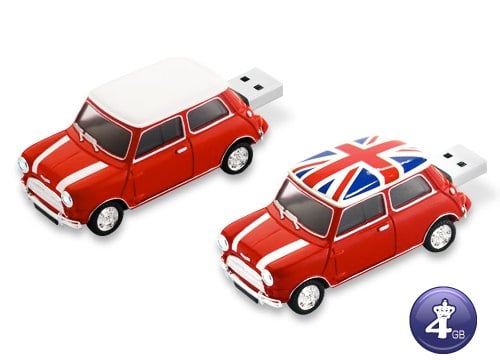 For those who want a little drive in their USB thumb drive, might we suggest the USB drive based on the 1959 Mini Cooper? Sure, you may not be pulling off the Italian Job, but at least you'll have 4GB worth of storage space. Of course, style costs, and this will cost you $102. Yeah, you read that right.
Read More

| Akihabara News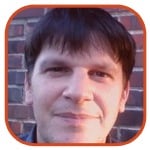 Posted by Mark Rollins Categories: Design, Transportation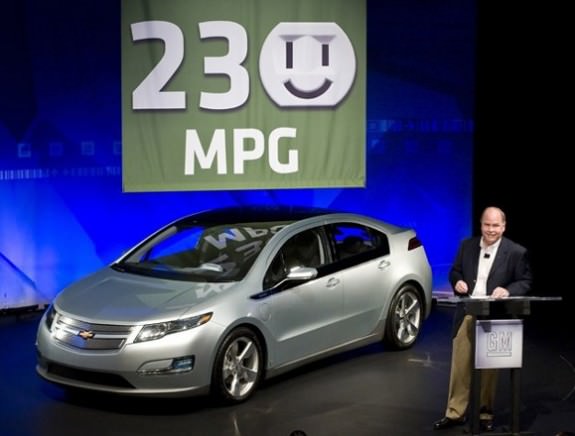 Maybe I'm just getting sick of seeing those ads with the smiley-faced electrical outlet, but I figured that the 230 MPG touted for the Volt seemed a little too good to be true.
As it turns out, someone at Chevrolet is playing with numbers. According to DVICE:
Essentially, the Volt can drive 40 miles on battery power before kicking in the gas engine. So if you drive 10 miles, you'll get infinite miles per gallon. If you drive 50 miles, you'll get 250 miles per gallon. But if you drive 300 miles, you'll be down to 62.5 miles per gallon.
This is hardly 230 MPG. Would the electrical outlet be frowning if it knew the real truth?
Read More

| CNN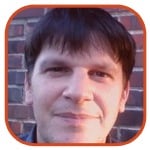 Posted by Mark Rollins Categories: Corporate News, Design, Transportation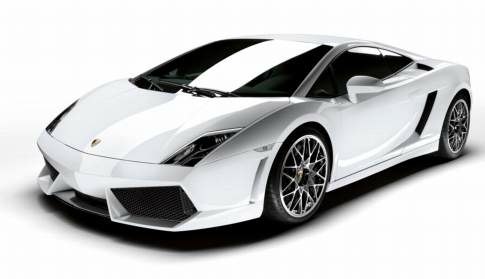 It would appear that I now have a good reason to want a Lamborghini with the announcement of a new version of the Gallardo. This one is in hybrid form, and it is expected to roll out by 2015. The Lamborghini hybrid won't be an all out green road warrior, as it will instead use a small electric motor when doing urban street driving, but will then bump up to using a 10 or 12 cylinder engine when going full speed. Don't count on Lambo going completely electric anytime soon, but the Gallardo will certainly be a testing bed to see how these super luxury vehicles sell. Coincidentally, Ferrari is set to release a hybrid vehicle in 2015 as well.
Read More

| Car Advice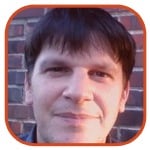 Posted by Mark Rollins Categories: Accessories, Music, Transportation, Wireless / WiFi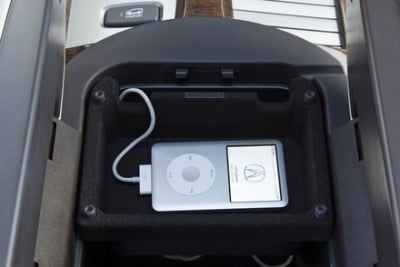 Acura is looking to upgrade the experience for customers by adding a few oft-requested features as standard, starting with their 2010 lineup. Look forward to Bluetooth, XM Radio, and even iPod connectivity to all be included. This is definitely a sign of the times, as just about even mobile phone sold today supports Bluetooth, and that can only result in a bit more safety on the road.
Read More

| Gearlog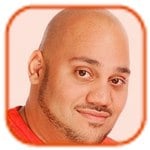 Posted by Andru Edwards Categories: Gizmatic, Short Bytes, Features, GPS, Podcasts, Transportation, Videocasts, Videos
GM's OnStar service has a few convenient features, along with some nice safety features in place to aid in the recovery of your vehicle if it happens to be stolen. In this episode, we take a look at Remote Ignition Block, a new OnStar feature that stops your car from turning on in the event that it is reported stolen. In conjunction with GPS satellites, this helps law enforcement find your car much faster than they'd likely be able to otherwise.
© Gear Live Inc. – User-posted content, unless source is quoted, is licensed under a Creative Commons Public Domain License. Gear Live graphics, logos, designs, page headers, button icons, videos, articles, blogs, forums, scripts and other service names are the trademarks of Gear Live Inc.