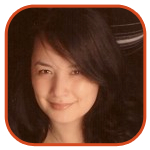 Posted by Veronica Santiago Categories: Paramount, Action, Adventure, Science Fiction, Sequels, Scripts,
Interested in knowing how William Shatner might have been incorporated into Star Trek? Well - if you haven't seen the movie yet, don't read any further. The details involve an alternate ending for the film.
In an interview with MTV, the prequel's two writers - Roberto Orci and Alex Kurtzman - explain that the ultimate decision to leave out Shatner was a difficult one. In fact, the two even disagree on whether the idea could have worked.
"We did write a Shatner scene," Orci revealed. "But we didn't want it to be a gimmick. We didn't want it to be….to really bring him back in the right way would have required an entire movie to devote itself to that plot similarly to The Search for Spock (Number 3)." He added, "But we did write a scene and I think ultimately we all decided internally that it….We were split. But I think the decision was that it wasn't quite enough to justify wasting [Shatner's] time."
Click to continue reading Star Trek Writers Detail Rejected William Shatner Scene
Read More

| MTV Movies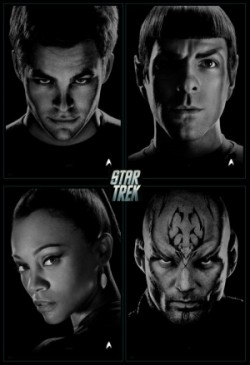 It's finally here. I'm talking about neither killer bees nor swine flu, nor Arlen Specter's vote on anything pro-Democratic. I'm talking about the new Star Trek movie by J. J. Abrams starring Chris Pine, Zachary Quinto and John Cho (Harold Lee is Sulu? Inspired!)
I'm a fan of Star Trek, but I don't get the vapors over every new ST movie or series, or any glitch in continuity, nor do I love all things Trek. Any time the Star Trek crew beams down to a planet where the background looks like Ape City from Planet of the Apes and all the inhabitants are wearing burlap tunics as they rebel against an evil alien force who's using them for either meat, factory work, or target practice, I'm out.
I don't refer to Star Trek as TOS (The Original Series), I don't care how the animated series fits into continuity, and I don't care if anyone calls me a Trekker, a Trekkie or "Romulan Praetor." I know just enough Star Trek trivia to run a category on "Jeopardy," ("I'll take 'The Jeffries Tube' for $400, Alex."😉 but not enough to debate Klingon military history with a guy dressed as a Klingon speaking Klingon.
But I do have some Star Trek cred – thanks to writer-producer Larry Brody, I've actually met and chatted with D.C. Fontana at a writer's conference in L.A.; I edited the launch issues of Malibu Comics' Star Trek: Deep Space Nine comic book and toured the set of the DS9 TV series (with artist Gordon Purcell); I had lunch with Alexander Siddig where we talked about our favorite video games; and I was once interviewed (by Mark Altman) for the official Star Trek magazine.
So I feel I have enough of a background in Star Trek to start a flame war by doing what all the other cool kids are doing: listing their five favorite Star Trek movies. Here are mine:
Click to continue reading STAR TREK: J.J. Abrams, Chris Pine, Zachary Quinto and John Cho Make It So!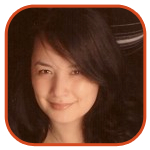 Posted by Veronica Santiago Categories: Paramount, Science Fiction, Sequels, Celebrity Gossip, Upcoming Releases,
Given William Shatner's war of words with director J.J. Abrams, no one would blame Chris Pine if he wanted to stay clear of Captain Kirk #1. But in a recent interview, the young actor reveals that he actually made contact with Shatner…twice.
Pine's first attempt to reach out to the 78-year-old happened before he donned the uniform. "I sent him a letter very early on in the process and explained to him who I was and who this punk kid was taking over for him, for the time being, the role and he was very kind and wished me all the luck in the world," the 28-year-old said. "I know Leonard [Nimoy] was the same way [with Zachary Quinto], there was a wonderful feeling of handing over the mantle to us and wishes for luck and all that. But it was more about allowing us the freedom to make these characters our own without having the feelings of weight and expectation and responsibility."
Click to continue reading Star Trek's Chris Pine Talks About Shatner Meeting
Read More

| HitFix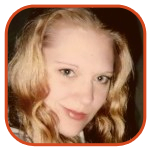 Posted by K.C. Morgan Categories: Paramount, Adaptation, Science Fiction, Sequels, New Releases,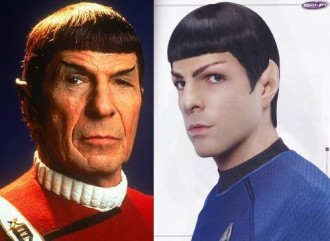 Nearly two decades have passed since Leonard Nimoy, the most famous half-Vulcan in Hollywood, has portrayed his iconic role. Fans have to wait only two more weeks to see Nimoy reprise the role of Spock.
Nimoy returns to the role in the new Star Trek movie, the eleventh in the franchise and the first to feature a very young Captain Kirk and crew. He will play opposite Zachary Quinto, who plays the younger version of Mr. Spock (whose first name can't be pronounced).
This will also mark the very first time Leonard Nimoy has played Spock without co-star William Shatner at his side. Shatner's Kirk will not be making an appearance in the new Star Trek flick. Paramount, expecting big success for the movie, has already ordered up a sequel (which will bring the number of Trek movies up to an even dozen).
Nimoy says it's "too earily to speculate" whether he'll appear in that sequel, and whether or not he'll appear in that sequel with William Shatner. Still, he says, "I don't say 'never' anymore."
Read More

| MSNBC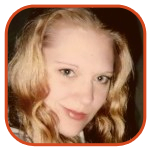 Posted by K.C. Morgan Categories: Paramount, Action, Adaptation, Science Fiction, Upcoming Releases,
It's impossible to compare actor Chris Pine with William Shatner…but sadly, neither actor will escape the inevitable. When Pine steps into the space suit made famous by Shatner's quintessential Kirk, how can fans help but to notice marked changes in the character, the story and the Star Trek universe itself?
Star Trek, which is scheduled to beam into theaters on May 8, will focus on the younger years of the crew aboard the U.S.S. Enterprise. For the first time, fans will see the formative first meeting between Captain James T. Kirk and Lt. Spock (whose first name, a Vulcan conglomeration, is unpronounceable). The flick will also detail Kirk's rise to Captain, a role that the character held for many, many, many years.
Click to continue reading Star Trek: New Cast, New Crew…Not for You?
Read More

| MSNBC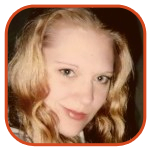 Posted by K.C. Morgan Categories: Action, Adaptation, Adventure, Science Fiction, Casting, Scripts, Upcoming Releases,
I'm not old enough to have watched the original Star Trek when it first appeared on TV…but I was around for at least some of the first episodes of the Next Generation. In fact, I've seen all those episodes. I've watched every re-run of every Trek ever created. I've seen the movies (one of them in theaters). I've played the games. I might have looked through some of the literature. And maybe I once looked up a few words in the online Klingon dictionary.
Okay, fine. So I'm a Trekkie. And that's the biggest reason why I think I may not like the new take on Trek. Is J.J. Abrams going to be the one who shoves me out of the scifi genre for good…or will he simply open the door for all the Trekkies of the future?
Click to continue reading Star Trek: Going into the Future…a Little Too Boldly?
Read More

| MSNBC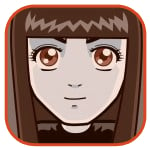 Posted by Sheila Franklin Categories: Design, Home Entertainment, Misc. Tech,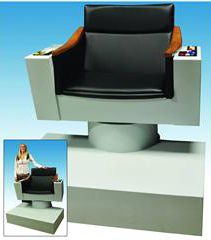 It is finally your chance to play Captain Kirk with the Diamond Select Command Chair. It features all the details from the original Star Trek and includes lighting, sound effects and phrases. There are only 1,701 of the swivel chairs available and you must place a $200.00 non-refundable deposit to pre-order. The chair should arrive in April with a $2,199.99 price and shipping charges that will not be inexpensive considering the chair weighs 140 lbs.
Read More

| Big Bad Toy Store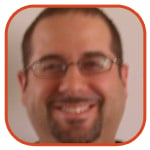 Posted by David Torres Categories: Editorials, Movies, Television,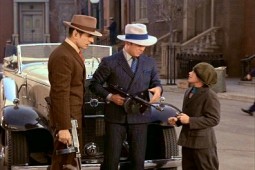 I was just watching the new Star Trek trailer again. As you know, the trailer opens with a young James Kirk driving a car, but if you watch the classic Star Trek episode "A Piece of the Action" Kirk does not know how to drive a car.
In the episode, Captain Kirk and the crew arrive on a planet that has been exposed to Earth culture by a book about Chicago gangsters of the 1920s. The entire planet looks like Earth during that time period - complete with cars. Kirk and Spock get in a car and Kirk does not do a good job of driving. But in the new trailer, he's a master. Are the writers of the new film aware of this discrepancy? Do they care? Am I being a fanboy? I'm just wondering how much more Star Trek continuity will be altered in this new film?
Click to continue reading Captain Kirk can drive? Star Trek continuity and the new Star Trek film
Read More

| Star Trek Movie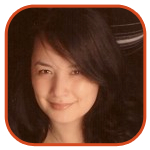 Posted by Veronica Santiago Categories: Movies, Television, Rivalries, Videos,
Here we go again…
Just a few weeks ago, Star Trek's William Shatner hit YouTube to explain why George Takei kept him out of his September nuptials. His theory? Sulu has some sort of "psychosis." Shortly thereafter, Takei spoke to Entertainment Tonight and denied the snub. He did invite his co-worker after all; William simply didn't bother to RSVP.
Well - Bill, being Bill, just couldn't let someone else have the last word…hence the new video he recently posted. In it, Captain Kirk once again claims that Takei is "out of touch of reality" but then also questions why George is "so mean" to him.
If he's really sooo delusional, William, why do you care what he thinks about you?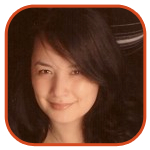 Posted by Veronica Santiago Categories: Movies, Television, Rivalries,
UPDATE: Takei told Entertainment Tonight that an invitation was sent to Shatner after all. William just didn't bother to RSVP.
It should make J.J. Abrams feel better to know that he isn't the only one hated by William Shatner.
Since he hasn't been assigned to any film shoots, the Boston Legal star has apparently found himself with a lot of spare time. Last month, Shatner - with the help of his daughter - hit YouTube to talk about being snubbed by the Star Trek director. Now he's hitting the internet to talk about being snubbed by a former co-star.
When actor George Takei (Sulu) married his partner Brad Altman back in September, several members of the Star Trek family were included in the event. Unfortunately, Shatner was not one of them. In an interview with AP Radio, George said his memories of the show's lead star weren't always pleasant.
Click to continue reading Wiliam Shatner Lashes Out at George Takei
© Gear Live Inc. – User-posted content, unless source is quoted, is licensed under a Creative Commons Public Domain License. Gear Live graphics, logos, designs, page headers, button icons, videos, articles, blogs, forums, scripts and other service names are the trademarks of Gear Live Inc.