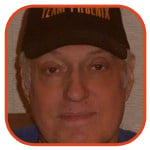 Posted by Joel Rosenberg Categories: Editorials, Reviews, DC Comics, Marvel Comics
This week Diamond Comics shipped the paperback version of the classic JLA/AVENGERS saga. These came out in comic book form in 2003, but was only compiled in hardcover format for $75. Now we have a softcover at $19.99 and it is time to revisit this story.
I believed at the time that the entire concept was flawed. Kurt Busiek wrote a story in which every Avenger and every Justice Leaguer that ever existed made at least a token appearance. He succeeded in his mind, but not mine. By putting too many characters in a story, you lose the ability to focus deeply on any of them. Recall the series of Marvel/DC Crossover books. These stories usually had one hero and one villain from each universe and you had a real interaction among the heroes and villains. Remember Crossover One with a full Superman/Spider-Man story, Hulk/Superman, etc. You really got into how the characters reacted to each other. In Crossover 2 we had Batman/Punisher, Silver Surfer/Superman and Batman/Captain America. The other two books weren't as good, but it is always fun to match heroes from different universes. In my opinion, confining the epic to 7 or so stars from each universe would have made things much less cluttered and a better read. Characters kept coming and going so quickly it is difficult to keep track.
The story itself starts as one of the generic contest of champions ideas we have seen a million times before. Mystic artifacts being sought by both sides being manipulated by cosmic beings. Ho-hum.
No real detail in the battles to get an artifact and the 12 items are quickly divided up. They we get a mish-mash of heroes from diferrent universes interacting in a confusing way and then A Crisis on Infinte Earths climax against the super-duper villian with everyone throwing in a few shots. Been to the Source, done that.
It was, I suppose, a noble effort and it is certainly a better buy at $20 rather than $75. But as the pundit said about Dicken's Great Expectations, I hoped for more.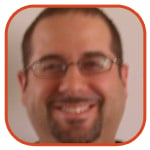 Posted by David Torres Categories: Movies, Marvel Comics
The Hollywood Reporter has announced that Marvel Studios have decided to go with Joe Johnston as the director for the Captain America film. Johnston was the director for films such as "The Rocketeer", "October Sky", and "Jurassic Park III". According to imdb.com he is in post-production for a remake of the "Wolf Man" staring Benicio Del Toro and Anthony Hopkins. "First Avenger: Captain America" is scheduled for a May 6, 2011 release.
Click to continue reading Captain America movie gets a director!
Read More

| Hollywoood Reporter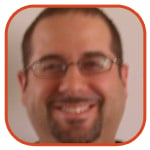 Posted by David Torres Categories:
Many fans of Captain America have been waiting years for a big budget Captain America film. Shortly after the release and success of last year's "Iron Man" film, Marvel Comics announced that we would also be seeing a film staring Thor, The Avengers, and Captain America. Like most comic book fans I'm worried. I'm worried it's going to suck big time.
Almost no comic book movie is perfect. Very few have come close. I would say the first Donner/Reeve "Superman" film and the more recent "Iron Man" and "Dark Knight" have made nitty picky and overly critical fan boys (like myself) the most happy. What makes most comic fans cringe the most is when Hollywood decides to make changes to the character or the story. Sometimes it works like Richard Donner's vision of Krypton. The "ice" was loved by the fans and the look has now been incorporated into current DC continuity thanks to Geoff Johns and Richard Donner himself who co-wrote the story "Last Son" for "Action Comics".
Click to continue reading Waiting for Cap
Read More

| Ain't it Cool News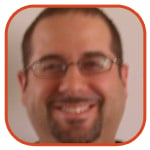 Posted by David Torres Categories:
Grant Morrison began writing Batman for DC Comics in 2006 with the story arc "Batman and Son". The story debuted Bruce Wayne's son Damien whose mother is Talia al Ghul daughter of Ra's al Ghul one of Batman's deadliest villains. I thought this story was okay, which is how I feel of most of Morrison's run on Batman.
We are now coming to the end of what Morrison has said he has been building up to with "Batman: R.I.P." Now with a title like that, one would believe that this will be the end of Batman, but Morrison has already said that Batman will not be dying at the end of this storyline. What will happen is "so much better than death" Morrison was quoted saying. The result will be a "fate worse than death." That statement has intrigued fans over the past few months and has had them wondering what will be the big revelation at the end of "Batman: R.I.P."
Click to continue reading What's In Store For Batman Post R.I.P.?
Read More

| Comic Book Resources

© Gear Live Inc. – User-posted content, unless source is quoted, is licensed under a Creative Commons Public Domain License. Gear Live graphics, logos, designs, page headers, button icons, videos, articles, blogs, forums, scripts and other service names are the trademarks of Gear Live Inc.