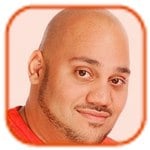 Posted by Andru Edwards Categories: High Score, Short Bytes, Features, Home Entertainment, Podcasts, Software, Video Games, Videocasts, Videos,
During E3 2008, we got the opportunity to chat with CAPCOM's Seth Killian about the much anticipated Street Fighter IV. Seth gives us some insight into the development of the next generation of Street Fighter, and then demos a few of the new characters for us, our favorite being El Fuerte, the luchador chef. He shows off some of the super moves, the 2D/3D play mechanics, and let's us know which characters he uses to win tournaments. We also talk to Seth about the upcoming Xbox Live Arcade and PSN title, Super Street Fighter II Turbo HD Remix.
We are definitely looking forward to getting our hands on Street FIghter IV for an extended period of time.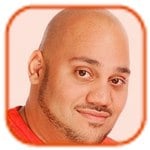 Posted by Andru Edwards Categories: Full Episodes, High Score, Features, Podcasts, Software, Video Games, Videocasts, Videos,
We were able to spend some time with CAPCOM during E3 2008, and they gave us a look at their very fun herding simulator, Flock. Yes, a herding simulator, but they are referring to it as more of a sandbox puzzle game. What they mean by that is that there are many ways to solve any given level, and the user can get creative and choose a method that is most fun for them.
The point of the game is to move farm animals around a quilt-like environment using a UFO of sorts. The quilt is where the world lies, and everything in the game looks to be stitched together, which gives it quite a bit of charm. Depending on how you herd the animals, and change the level, you affect that different ways that you can solve each puzzle. The game is similar to Lemmings, will support co-op online gaming, and will have over 50 levels. If that isn't enough, there will also be a level editor for you to play with, and you can share any custom level you build online as well. The game will be released on Xbox Live Arcade, Playstation Network, and PC.
Check out the full demo in this episode, and watch out for the awesome Rube Goldberg level near the end.

Posted by Steve Van Neil Categories: Action, CAPCOM, PC, PlayStation 3, Xbox 360,
Remember Bionic Commando? The classic NES side scroller, which introduced a grappling gun to the system's action-adventure slate, blew us all away with its sheer difficulty when it debuted in 1988. Popular with gamers and critics, Bionic Commando pretty much disappeared, only to resurface as a GameBoy and GameBoy color game. Gamers were left to pray to the Capcom gods for a sequel.
Well, Capcom has answered, announcing that a new Bionic Commando is on the way to the Xbox 360, PS3, and PC. Little is known about the game except that it will be developed internationally; indeed this new iteration is being produced by Capcom America, creatively advised upon by Capcom Japan, and actually developed by a Swedish studio called GRIN. Oh, and fear not…the game's storyline will be as ridiculous as ever.
Read More

| GameSpot


Posted by Steve Van Neil Categories: Action, CAPCOM, Fighting, PC, PlayStation 3, Trailers, Xbox 360,
Capcom has just released a new trailer for its highly anticipated action game sequel. The clip runs about two minutes and contains no actual gameplay footage. Strangely, it does show cinematic footage of our hero Dante getting thrown, punched, and kicked in the face over and over again in what appears to be a training exercise. Devil May Cry 4 hits next year, with this and lots of other bits of weirdness, on PS3, Xbox 360, and PC.
Read More

| Capcom


Posted by Chris Pereira Categories: Action, CAPCOM, Screenshots, Survival Horror, Wii,
Good news for Wii owners: the upcoming on-rails shooter, Resident Evil: Umbrella Chronicles, will feature co-op play. While it isn't the most exciting concept for a game, Umbrella Chronicles sounds like it'll definitely be worth picking up if you're looking for something to play with a friend on Wii and don't care for mini-games.
This comes way of Famitsu, which has two pages dedicated to the game - scans can be seen on NeoGAF. While you might not be able to read Japanese, you can enjoy the screenshots, some of which feature my personal favorite, Albert Wesker. He always looked so good in those sunglasses.
Read More

| Famitsu via NeoGAF

Posted by Chris Pereira Categories: Activision, CAPCOM, E3, Eidos, Electronic Arts, LucasArts, Microsoft, Nintendo, Nintendo DS, PC, PlayStation 2, PlayStation 3, Portable/Mobile, PSP, SEGA, Take2, THQ, Ubisoft, Wii, Xbox 360,
Sure, the convention is much smaller this year and all, but that doesn't mean that there aren't a ton of games to be seen. Eurogamer has posted a list of the announced lineups and then some of what you'll be seeing at E3. Nintendo, Microsoft and Sony have been quiet on what they'll be showing, so it looks like we'll need to wait until their respective showings to know for sure. The event is taking place next week, so expect it to be a busy week in news.
But please, please, please, Nintendo, show me Animal Crossing Wii. Something. Anything. Please?
Read More

| Eurogamer

Posted by Christopher Sasaki Categories: Action, CAPCOM, PlayStation 3, Xbox 360,
Read More

| Game Watch

IGN reports on the latest issue of Famitsu, which has a new spread on Biohazard 4: Wii Edition. The US version was previously hinted at via an accidental leak on the Gamestop website for June; these new details assure gamers that the title is real. The Famitsu article details the new Wiimote functionality in the game. Gamers will use the Wiimote for cursor aiming, the B trigger and a shake of the Wiimote allows the user to reload, and motion-sensitive actions are used for close up attacking. Other features in the Wii version include new beginner-friendly difficulty settings and the additional content from the PS2 release. Finally, for those looking for insight into the upcoming Umbrella Chronicles Wii release, there will be a game trailer included on the disc.
Read More

| IGN

Posted by Christopher Sasaki Categories: CAPCOM, PC, PlayStation 3, Xbox 360,
Capcom today announced that the latest game in their action series, Devil May Cry 4 would no longer be a PlayStation 3 exclusive. The company today announced that the PlayStation 3 and Xbox 360 versions of the game will ship simultaneously, with a PC version coming later. The Capcom press release states that each version will be developed specifically to take advantage of each platform's hardware, but doesn't list how the feature sets will change. No specific ship date for Japan or America was announced. With this announcement, though, Sony loses yet another exclusive title for the platform. Part of the issue may be the fact that the PlayStation 3 hasn't yet achieved critical mass for developers; without many consoles sold, it may be hard to justify platform-exclusivity. The larger issue may be that next-generation development costs may simply be too great for third party A-list titles to stay on one platform. Still, this has to be a hard hit for the PlayStation 3.
Read More

| Capcom

Posted by Michael Cardiff Categories: Action, Adventure, CAPCOM, Corporate News, Release Dates, Wii,
Nope, it's not a port of a PS2 or Xbox title, it's not a me-too entry, and it's not even a Virtual Console game. CAPCOM today announced their first real, honest-to-goodness Wii exclusive, currently titled Project Treasure Island Z (working title, of course). The adventure game is geared towards puzzle solving with your Wiimote and features crisp, bright slightly cell-shaded graphics, making it look an awful lot like some of the latest Monkey Island entries.
Thanks to the point-n-click abilities of the Wiimote, I'm hoping to see a resurgence in adventure games, that genre of an era gone by. Lucasarts, do you hear me? Telltale? A little Sam and Max love would be nice too :-D. Click the jump for the full press release and the first set of screenshots.
Click to continue reading Capcom Announces First Wii Exclusive Title
© Gear Live Inc. – User-posted content, unless source is quoted, is licensed under a Creative Commons Public Domain License. Gear Live graphics, logos, designs, page headers, button icons, videos, articles, blogs, forums, scripts and other service names are the trademarks of Gear Live Inc.