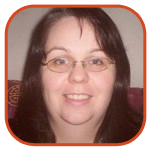 Posted by Colleen McKie Categories: Advice, Health,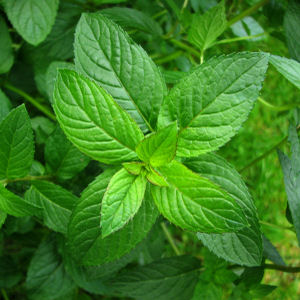 Mint is one of my favorite scents in the world. I quite often have a peppermint candle burning and most of my beauty products have some form of mint in them. There is nothing quite like starting the day off with a hot shower, apple spearmint shampoo and lavender peppermint body wash. It helps wake me up and gets my creative juices flowing.
I have also recently discovered the joy of peppermint tea. I find it's a great mid morning perk me up without the negative effects of a caffeine headache.
While some of the enjoyment that I get from peppermint is based on the fact that I genuinely love the scent, there is more to it than that. Peppermint has long been a staple of aromatherapy, helping with a number of ailments and both mental and physical problems.
All snuffled up
Vicks is great, isn't it? Nothing helps a stuffed up head like a whiff of menthol. A few years ago I discovered that by adding a drop or two of peppermint essential oil to an oil burner and sitting next to it I can get the same relief, but without all the stickiness of Vicks Vapor Rub. Putting a drop or two of the oil into a dehumidifier at night works wonders, too. Even brewing a cup of herbed peppermint tea can help unclog your sinuses and make breathing a whole heck of a lot easier.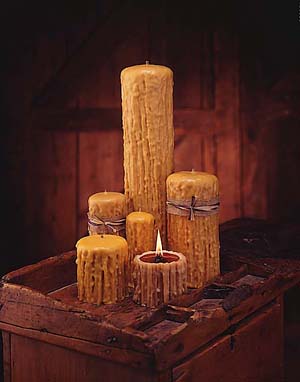 Rumbly tummy
I don't get nauseous a whole lot, but when I do I want one thing and one thing only: my peppermint tea. Peppermint, whether consumed in a beverage, inhaled or applied topically can work wonders on your digestive system. It can help keep nausea at bay and also help with gas and bloating. Sipping tea or rubbing some essence oil on your belly can instantly make you feel better. And having a peppermint candle burning can help keep the nausea away.
Heads, finger, lips and heels
Ever wonder why almost all foot creams contain peppermint? Well, there are two reasons. The first is that peppermint acts as a cooling agent of sorts and is great for sore muscles and spasms. So applying it to sore feet after a long day helps to work out the tension and achiness. The second reason is that, contrary to popular belief, peppermint is a moisturizing agent. It helps to stimulate the skin's natural production of oil. Your peppermint lip balm makes more sense now, doesn't it? And, thankfully, peppermint tastes great.
Above all, think
Regardless of why you are using peppermint, there is one other, very important benefit: energy. Peppermint is a stimulant; therefore it is energizing in nature and promotes mental clarity. And God knows we could all use some of that.

So the next time you are sick with a cold, the flu or are just felling blah in general, light a peppermint candle, grab a cup of mint tea and slap on some lip balm. Trust me, you'll feel better in no time.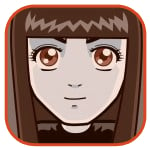 Posted by Sheila Franklin Categories: Design, Household, Misc. Tech,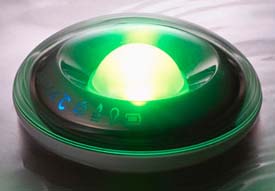 A while back we found a shower head that measures temperature and changes colors, but for bath fanatics, there is an LED Bath Light that does so much more. It not only displays temperature by colors and numbers, it can be put in Color Mode for when you are feeling frisky and Candle Mode when you want calm. Flashlight Mode is simply bright and solid. It also has its own charging base. Designed by Kai Chen, it is an upgrade on his original prototype lamp.
Read More

| Yanko Design

Posted by Michael Cardiff Categories: Internet, Nintendo DS, Wii, Xbox 360,
Xbox.com's "Gamerchix" section has some suggestions on what and what not to get your girlfriend for christmas. The items at the top of their must-buy lists?
* Xbox 360 Wireless Headset
* Microsoft Points
* Subscription to Xbox Live
* Gift Certificates to EBGames or GameStop
* Xbox 360 Wireless Racing Wheel
* DS Lite
* Nintendo Wii
* Candles
* Spa gift certificates
You read that right - Microsoft thinks your girlfriend would just LOVE one of Nintendo's fine products this season. Either Microsoft is extending a hand to Nintendo, or this is some brilliant subversive marketing ("See kids, the Wii is for GIRLS!"😉. And is the "Candles" suggestion right below the Wii a sly reference to the Wii Sensor Bar hacks that we've been seeing around? Perhaps I'm just giving them too much credit…
Read More

| Xbox.com

© Gear Live Inc. – User-posted content, unless source is quoted, is licensed under a Creative Commons Public Domain License. Gear Live graphics, logos, designs, page headers, button icons, videos, articles, blogs, forums, scripts and other service names are the trademarks of Gear Live Inc.