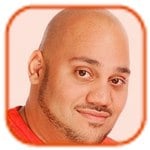 Posted by Andru Edwards Categories: Movies, Features,
Hugh Jackman insists he's doing "good" after receiving his second lot of treatment for skin cancer last week.
The Wolverine actor - who also had cancerous cells removed in November - believes he's "fixed" after undergoing a procedure to remove a Basel Cell Carsinoma (BCC) from the side of his nose last Friday.
When asked how he is doing following the treatment, he told PEOPLE.com, "My face? It's fine, it's good. Thank you for asking. I have a few stitches, I had a basal cell carcinoma taken out."
Hugh has also urged his fans to protect themselves from the damaging rays of the sun and to get themselves seen by a medical professional as soon as they notice any abnormalities on their skin: "Tell all your readers: get check ups, wear sunscreen. It's all about prevention."
Click to continue reading Hugh Jackman Doing "Good" After Cancer Treatment
Hugh Jackman has been treated for skin cancer again.
The Wolverine actor - who had cancerous cells removed last November - has urged fans to protect themselves from the damaging rays of the sun after undergoing a proecudure to remove a Basel Cell Carsinoma (BCC).
Posting a picture on Instagram showing his bandaged nose, he wrote, "Another Basel Cell Carsinoma. All out now. Thanks Dr. Albom and Dr. Arian. PLEASE! PLEASE! WEAR SUNSCREEN! Huge thanks to Dr. Arian and Dr. Born for operating on my nose until 10:20pm! #SUNSCREEN [sic]."
BCC is a treatable and common form of skin cancer signified by lesions or growths on the outermost layer of the skin that "often look like open sores, red patches, pink growths, shiny bumps, or scars" and are "usually caused by a combination of cumulative UV exposure and intense, occasional UV exposure, the Skin Cancer Foundation says.
Click to continue reading Hugh Jackman Undergoes Cancer Treatment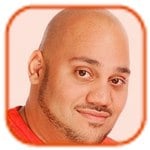 Posted by Andru Edwards Categories: Drama, Prime Time, Cable, Showtime, News,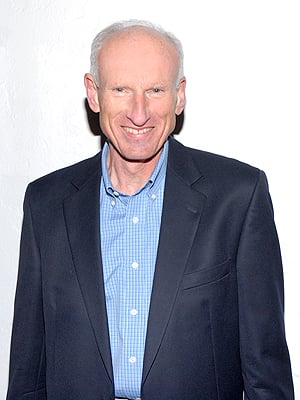 Homeland actor James Rebhorn has died at the age of 65.
The star - best known for playing Frank Mathison, the father of intelligence officer Carrie Mathison in the hit TV drama - has sadly passed away from a long battle with skin cancer, TMZ reports.
James is said to have died in his home on Friday night after his condition "drastically worsened" over the past weeks.
Aside from starring opposite Claire Danes in Homeland, the actor will be remembered for his roles in big Hollywood blockbusters, including Scent of a Woman alongside Al Pacino and playing Secretary of Defence Albert Nimziki in Independence Day. James began his career in the 50's and notched up parts in multiple TV shows including Third Watch, Law & Order, Boston Legal, 30 Rock and The Good Wife, as well as playing Reese Hughes on White Collar.
Click to continue reading 'Homeland' Actor James Rebhorn Dies at 65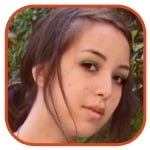 Posted by Robin Paulson Categories: Movies, Music, Features,
While many people have praised Angelina Jolie for her decision to undergo a double mastectomy surgery for preventative measures against cancer - of which she discovered she is at great risk due to a mutated gene - singer Melissa Etheridge is not one of them.
"I wouldn't call it the brave choice. I actually think it's the most fearful choice you can make when confronting anything with cancer," the 52 year-old musician - who underwent five rounds of chemotherapy herself in 2005 - said in a recent interview.
The LGBT activist reasoned that there are other ways to avoid cancer: "[Having a double mastectomy] is way down the line on the spectrum of what you can do and [considering] the advancements we've made in things like nutrition and stress levels. My belief is that cancer comes from inside you and so much of it has to do with the environment of your body. It's the stress that will turn that gene on or not. Plenty of people have the gene mutation and everything but it never comes to cancer. There was so much acidity in everything. I really encourage people to go a lot longer and further before coming to [Jolie's] conclusion."
Click to continue reading Melissa Etheridge: Angelina's Double Mastectomy Wasn't Brave
Read More

| Daily Mail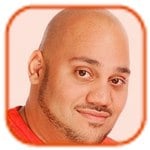 Posted by Andru Edwards Categories: Movies, Obituaries,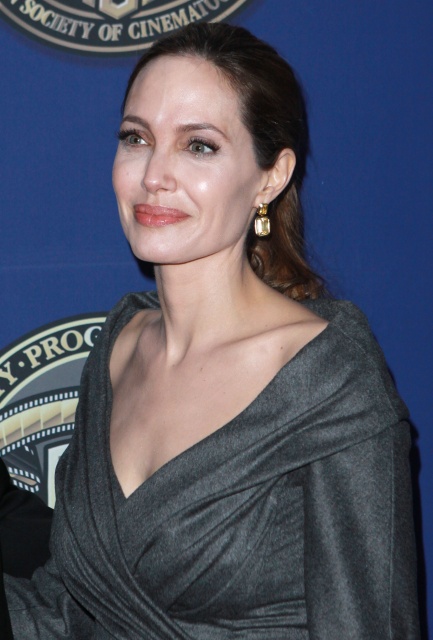 Angelina Jolie will miss her aunt's funeral because it clashes with the premiere of Brad Pitt's new movie World War Z.
The Salt actress - who recently revealed she underwent a double mastectomy after she was identified as carrying the BRCA1 cancer gene - lost her aunt Debbie Martin, 61, over the weekend following a battle with breast cancer but Angelina cannot make the funeral in San Diego on Sunday because she will be in London.
"We are making the final arrangements for the funeral as we speak. But we expect it to be this Sunday at noon at El Camino Memorial in Sorrento Valley near our home. Angelina will be in London on Sunday so she won't be able to attend but she has been in touch with us and with various other members of the family, which has obviously been lovely and has meant a lot to us," Debbie's husband Ron told E! News.
Ron also revealed the family are hoping to start a charity to raise money for BRCA genetic testing: "We are currently in the process of setting up a foundation in Debbie's memory and we are hoping to raise money for women who can't afford to get BRCA testing. We are hoping to work with a charity called the Clearity Foundation so that every woman in America will have access to BRCA testing that could save her life--no matter how much money she has."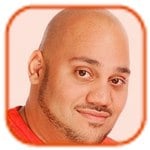 Posted by Andru Edwards Categories: Concerts / Tours, Pop,
One Direction will donate $300,000 from ticket sales to a cancer charity.
The pop superstars have announced 75 cents from each ticket sold for their 2014 UK stadium tour - with dates in Dublin, Sunderland, Manchester, Edinburgh and London - will go to Stand Up To Cancer.
The "Little Thing" hitmakers - made up of Louis Tomlinson, Liam Payne, Harry Styles, Niall Horan and Zayn Malik - also plan to add more dates if the first ones sell out, meaning more money for the charity.
Click to continue reading One Direction to Give Portion of Ticket Sales to Charity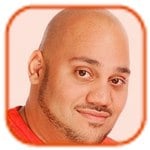 Posted by Andru Edwards Categories: Movies, Rivalries, Rumors,
Jennifer Aniston reportedly cried when she read about Angelina Jolie's double mastectomy.
The Horrible Bosses star - who split from Brad Pitt in January 2005, shortly before he started dating Angelina, his current fiancee - was deeply upset when she read how the actress had both breasts removed after finding out she had an 87 per cent chance of developing breast cancer.
"She was moved beyond belief reading Angelina's story. It really took her by surprise how brave she is. To go through such a major thing for all her family has made Jen realize that regardless of how they hooked up, Angelina does really love Brad and [their six] kids. Sure, Jen got hurt when Brad left her and the pain dragged on for years, but she's so over it now, and wants to extend an olive branch to Angelina," a source told National Enquirer.
Jennifer, 44, has long been a campaigner for breast cancer awareness and has friends who have been affected by it, including singer Sheryl Crow, who had a lumpectomy in 2006, and Christina Applegate - who played the sister of her character Rachel in Friends - who had both her breasts removed as a preventative measure.
Click to continue reading Jennifer Aniston Cried for Angelina
Angelina Jolie's father only found out she'd undergone a double mastectomy online.
The Salt actress opened up about her operation - which she decided to have after tests showed she carries the BRCA1 gene and had an 87 per cent chance of developing breast cancer and a 50 per cent chance of contracting ovarian cancer - in a moving piece in the New York Times newspaper, and Jon Voight has admitted he has only just learned the shocking news, despite seeing his daughter and her fiance Brad Pitt just two days ago.
"My love and admiration for my daughter can't be explained in words. I saw her two days ago with my son Jamie. We all got together for his birthday, with her and Brad. But I didn't know. It wasn't obvious at all. I found out this morning. I was as surprised as anyone and deeply moved by the way she's handled this. She's a very extraordinary person, the way she examined it and what she shared," he told the New York Daily News newspaper.
Click to continue reading Jon Voight Read About Angelina Jolie's Mastectomy Online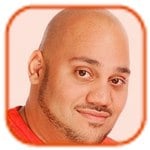 Posted by Andru Edwards Categories: Movies, Features,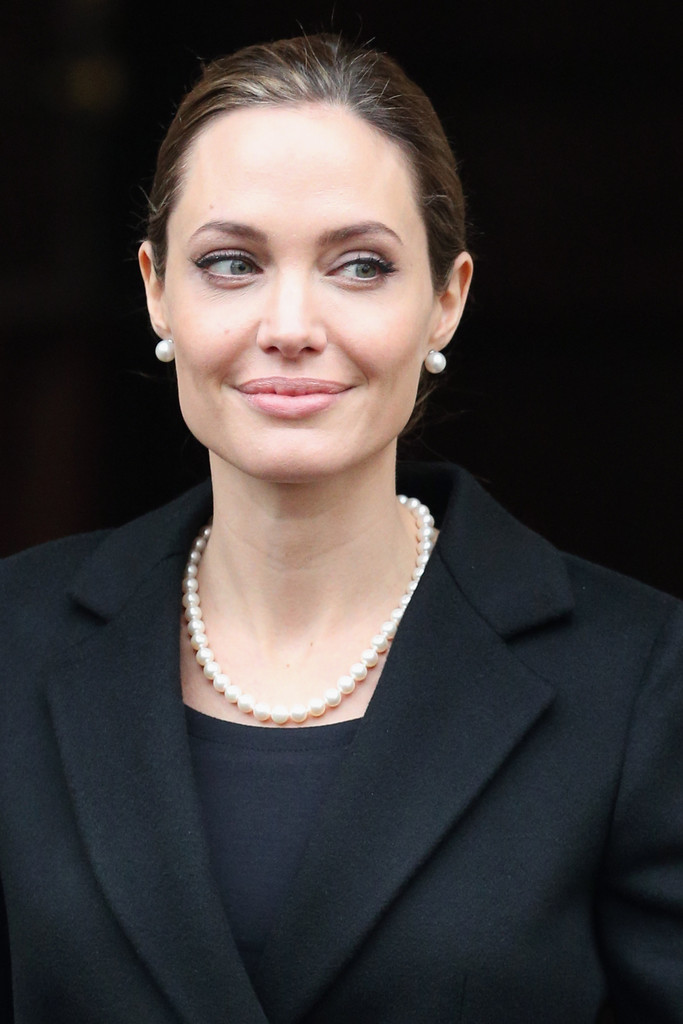 Angelina Jolie has undergone a double mastectomy.
The 37-year-old actress - whose mother Marcheline Bertrand died in 2007 after battling ovarian cancer - took the decision to have both of her breasts removed despite being healthy, as she has been found to have the BRCA1 cancer gene, giving her an 87 per cent chance of developing breast cancer and 50 per cent risk of ovarian cancer.
Writing in the New York Times, Angelina said, "My doctors estimated that I had an 87 percent risk of breast cancer and a 50 percent risk of ovarian cancer, although the risk is different in the case of each woman. Only a fraction of breast cancers result from an inherited gene mutation. Those with a defect in BRCA1 have a 65 percent risk of getting it, on average. Once I knew that this was my reality, I decided to be proactive and to minimize the risk as much I could. I made a decision to have a preventive double mastectomy. I started with the breasts, as my risk of breast cancer is higher than my risk of ovarian cancer, and the surgery is more complex. On April 27, I finished the three months of medical procedures that the mastectomies involved. During that time I have been able to keep this private and to carry on with my work."
Click to continue reading Angelina Jolie Has Double Mastectomy
Ian McKellen has been battling prostate cancer for "six or seven years." The 73-year-old star often fears it "could be the end of the road" when he goes for a HIV test, but he now lives happily with the potentially life-threatening disease.
"You do gulp when you hear the news. It's like when you go for an HIV test, you go 'arghhh is this the end of the road?' They say you have cancer of the prostate and then that you can have it zapped. You can have it snipped but you are not a candidate for that. You are waitful watching," he said.
The Hobbit: An Unexpected Journey actor revealed his is yet to receive any treatment for prostate cancer and insists it is "no big deal." He explained, "I've had it for six or seven years, when you have got it you monitor it and you have to be careful it doesn't spread. But if it is contained in the prostate it's no big deal. Many, many men die from it but it's one of the cancers that is totally treatable so I have 'waitful watching.' I am examined regularly and it's just contained, it's not spreading. I've not had any treatment."
Click to continue reading Ian McKellen Battling Prostate Cancer
© Gear Live Inc. – User-posted content, unless source is quoted, is licensed under a Creative Commons Public Domain License. Gear Live graphics, logos, designs, page headers, button icons, videos, articles, blogs, forums, scripts and other service names are the trademarks of Gear Live Inc.