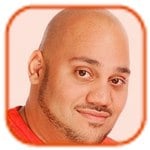 Posted by Andru Edwards Categories: Corporate News, Home Entertainment, Movies,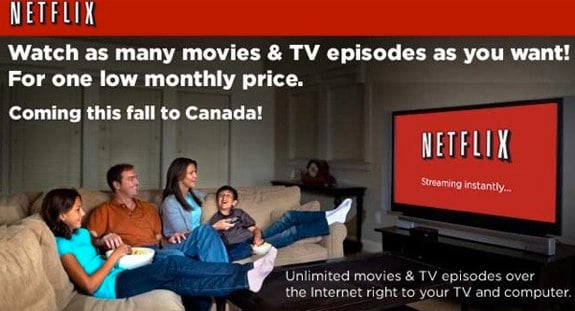 Just a quick heads up to our friends north of the border who've been waiting ever so patiently for Netflix to arrive, while we've been enjoying it here for the better part of 13 years. Netflix has announced that they'll finally be arriving in Canada this fall. You can check out the official Netflix Canada page for more details.
Read More

| Twitter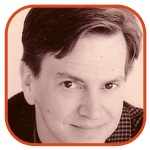 Posted by Tom Mason Categories: Editorials, Movies,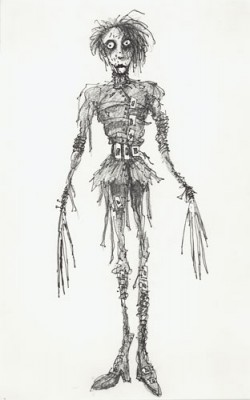 Tim Burton has directed a ton of quirkily wonderful movies – from Beetlejuice and Batman to Edward Scissorhands and Alice In Wonderland. He's won all kinds of awards and accolades and made Johnny Depp a star. But you know what he has that no other celebrity has so far? His own seaweed!
That's right. There's a new brand of Tim Burton seaweed, courtesy of Bridgette Clarkston, a University of New Brunswick researcher, up in Canada.
Clarkston, so obviously the smartest girl in school this year, discovered the previously unidentified species through DNA samples and named it Euthora timburtoni, citing the director Tim Burton as someone who inspires her. The underwater weed can currently be found in the water off British Columbia.
I think there's still time to get her on a panel for San Diego and I think this could be the start of a whole new Hollywood trend. How about the James Cameron's 3-D krill? Michael Bay's nudibranch? Dennis Dugan's Clownfish? Someone should get their agent on the phone right now!
[Artwork: a cool Edward Scissorhands drawing by Tim Burton]
Read More

| Euthora Timburtoni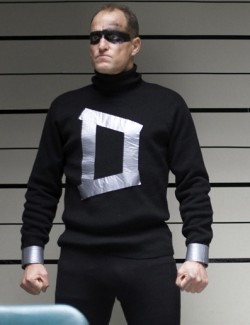 "Look out termites, it's squishing time!"
Yeah, so there's a super-hero movie out now. No, it's not Kick-Ass with all its blood spurting, foul mouthiness. It's Defendor, starring Woody Harrelson. Here's the pitch, according to Wikipedia: "Arthur Poppington is a regular but delusional man who believes that he is a superhero named Defendor. He combs the city streets at night in search of his arch enemy, Captain Industry, befriending a young prostitute in his quest."
So Woody puts on a costume to be a super-hero, even though he has no super powers. Sound vaguely familiar? But that's about the only similarity to Kick-Ass. Poppington is more than a little unhinged thanks to a troubled childhood and a mangled conversation with his grandfather who says that "Captains of Industry" (aka drug dealers) killed his mom. It's a phrase he mistakes for a villain named Captain Industry.
Reviewer Katherine Monk has nothing but praise for Harrelson's performance. She says, "Using humor without ever compromising the round edge of his character, Harrelson finds the soft heart of our hero, and makes us care about him as he stands before us in each scene."
Click to continue reading Kick-Ass? No, Kick Back With Defendor!
Read More

| Defendor Trailer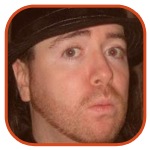 Posted by Adrien Griffin Categories: Championship, NHL, Olympics,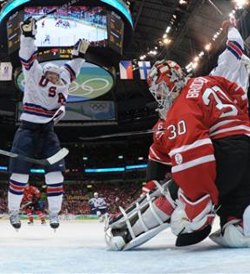 With one game left in the Olympic hockey tournament, it's probably safe to say that we as fans are hungry for more of the Olympic style. The tournament in Vancouver over the past two weeks has shown us competitive game after competitive game, regardless of who the puck was dropping between, with fewer duds than anybody could have expected. We've seen upsets, comebacks, overtimes, and everything in between, and all of it without many of the things that plague the everyday NHL.
Click to continue reading Should the NHL adopt the Olympic style?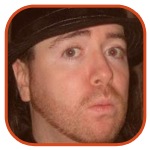 Posted by Adrien Griffin Categories: Athletes, Championship, Olympics,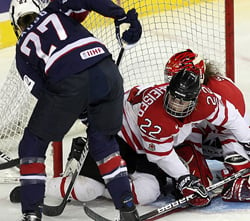 It was the match everybody wanted to see. Sort of. Team Canada took on the USA for gold in the women's ice hockey and the Canadians prevailed for the third-straight Olympics, squeezing out a 2-0 win. The game packed Canada Hockey Place, and millions more tuned in to watch, but while the women delivered one of the most spectacular hockey games you'll ever see, the long hair flowing under every helmet and facemasks covering eyes wearing eyeliner gave things a different feel.
Click to continue reading Canada and US women play for gold in hopeful preview of men's game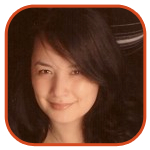 Posted by Veronica Santiago Categories: Television,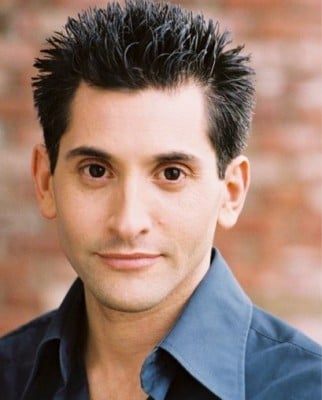 UPDATE: During the press conference, a distraught Walter Koenig says his son "took his own life" and advises others who "don't feel like they can handle it anymore" to seek help.
It appears an exhaustive search for missing actor Andrew Koenig may have ended with tragic news.
According to the police department, a body was discovered around noon today in Stanley Park in Vancouver. The area - which had been searched before - was a place the 41-year-old was known to frequent.
Koenig hasn't been seen by anyone since February 14.
Although positive identification has not yet been released by officials, the Vancouver Police Department has already scheduled a press conference for 5:00 p.m. PT. Both Andrew's father - Star Trek actor Walter Koenig - and mother are expected to attend.
According to CNN, an insider claims the body is that of the former Growing Pains star.
Read More

| MSNBC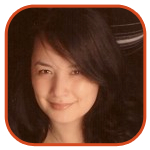 Posted by Veronica Santiago Categories: Television,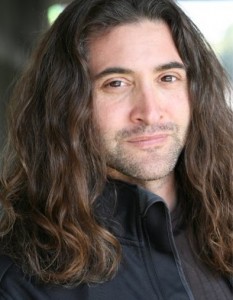 UPDATE: You can read a comment from former co-star Kirk Cameron here.
The family of Andrew Koenig, a former actor on the comedy Growing Pains, is asking for the public's help. The 41-year-old has not been seen since February 14 in Vancouver, and his loved ones are growing increasingly concerned.
Koenig, who is best known for playing Mike Seaver's friend Richard "Boner" Stabone, was due to board a flight back to the U.S. from Canada on February 16. Unfortunately, he never made that flight and hasn't made any contact with those who know him.
His father, Star Trek's Walter Koenig (Pavel Chekov), says a letter he received on February 16 - the last day a text was sent to Andrew's cell phone - has him worried his son may be despondent. "I think it's something that has been a part of his makeup for a long time. There's no single trauma. There's no episode. There's nothing of that nature," Koening wrote on his website about the disappearance.
If you have any possible information about Andrew's whereabouts, you are asked to call the Vancouver Police Department at 604-717-2534.
Read More

| TMZ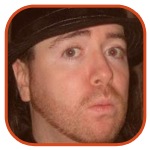 Posted by Adrien Griffin Categories: Editorial, Olympics,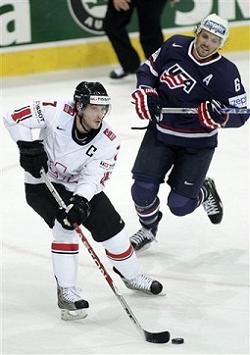 Now this is a tournament. Last night, the "unstoppable" Canadian men's hockey team was almost defeated for the second time in two games by the Swiss team. They managed to pull off a shootout victory in a game that was supposed to be won by the end of the first period. This is the same story we've seen throughout the first few games of this Olympic tournament, and it couldn't be more exciting to watch.
Click to continue reading Competition couldn't be higher in men's hockey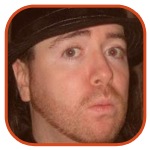 Posted by Adrien Griffin Categories: Editorial, Olympics,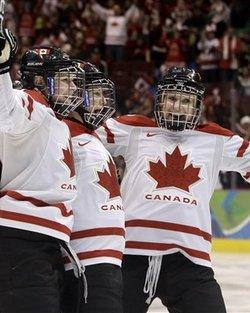 With the Olympics in full swing, the world has now got a taste of what the countries in the women's ice hockey tournament are all about. Nothing too unexpected has happened so far. For the US team it's business as usual, while the Canadian women have laid a beating on their competition so far. In their first game last Saturday, Canada broke their own Olympic record for goals by crushing Slovakia 18-0. It was a game that prompted many questions among the hockey world.
Click to continue reading Is women's hockey too two-sided?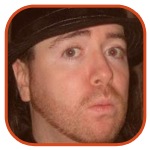 Posted by Adrien Griffin Categories: Athletes, Editorial, NHL, Olympics,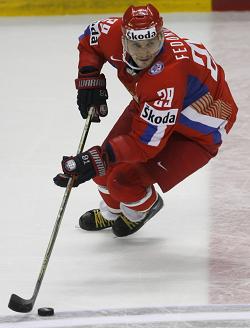 The men's hockey teams are through with their initial practices and are ready for the most anticipated event at the Olympic Winter Games in Vancouver. With 12 nations competing in the tournament, all of them have some sort of experience on the smaller "North American" ice surface. While Canada (and by extension, the US) have a distinct advantage, there are many international players who are more accustomed to the small rink size than others. One of those is certainly a legend on the Russian team, former NHLer Sergei Fedorov.
Click to continue reading Fedorov back in North America for swan song
© Gear Live Inc. – User-posted content, unless source is quoted, is licensed under a Creative Commons Public Domain License. Gear Live graphics, logos, designs, page headers, button icons, videos, articles, blogs, forums, scripts and other service names are the trademarks of Gear Live Inc.