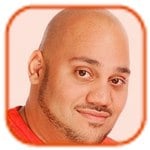 Posted by Andru Edwards Categories: Cameras, Hot Deals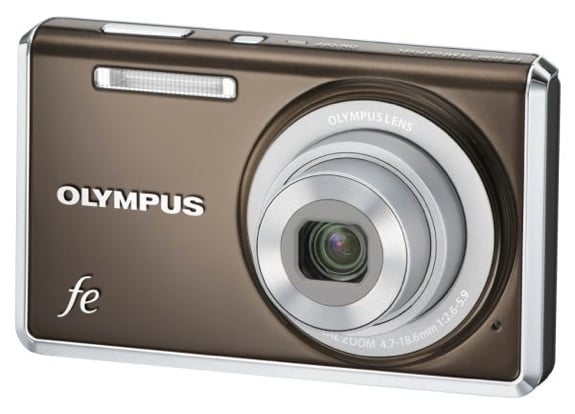 eBay is featuring a huge 54% discount on the Olympus FE-4030 14 megapixel digital camera for the next 3 hours. The FE-4030 typically sells for $129, and it's a very decent point-and-shoot even at full price for people on a budget. It's also got a 2.7-inch display, 5x wide optical zoom, and weighs 4.1 ounces. They've got limited stock, so the may run out before the three hours is up, so if you're interested, head on over:
Don't forget, if you're looking for other deals, be sure to check out our Newegg Promo Code thread.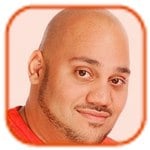 Posted by Andru Edwards Categories: Cameras, Editorial, Features, Handhelds, HDTV, Portable Audio / Video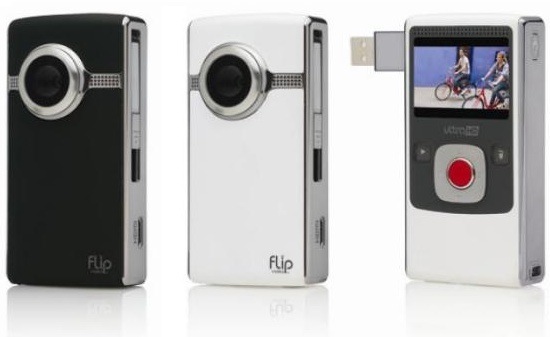 The Flip was never my favorite pocket camcorder. That's partly because it was the darling of everyone else and also because I found more powerful options elsewhere, like the Kodak Zi6 (and then Zi8). Both offer HD video capture, a microphone-in jack and removable media. Flip didn't offer any of that; the Flip team always told me that those features would likely confuse consumers who just wanted to capture video.
Now I realize they were right. In fact more right than any of us had imagined.
A day after Cisco unceremoniously dumped its $590 million purchase in favor of a pure business strategy, Flip owners and even the Flip CEO are busy licking their wounds and wondering exactly what happened. I'll tell you what happened: A device came along that made video capture and sharing even easier than the Flip—end of story.
Flip's demise has to be one of the most spectacular flameouts in recent tech history. When I met with Flip last year (just prior to the launch of the ill-fated Flip SlideHD), Flip had marketshare numbers that looked not only unbeatable, but unstoppable. According to Cisco executives:
Flip sales grew by 300 percent between 2008 and 2009.
Flip led the category throughout the 2009 holiday buying season.
Flip sold more units than Sony, Canon, Kodak, and JVC combined.
Flip cameras were number nine out of Amazon's top 10 selling products.
The "Shoot and Share market" grew over 35 percent in 2009 and and Flip's share of that? A whopping 93 percent.
On CNN's popular iReport user-generated news section, 70 percent of the user-gen video was shot with a Flip.
This was the success story to beat all success stories. And while I complained even then that Cisco wasn't innovating enough with the Flip brand—I wanted a microphone jack and was begging for them to be the first to offer optical zoom—I could not argue with its success.
Click to continue reading Why the Flip camera failed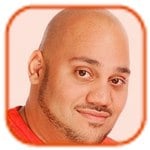 Posted by Andru Edwards Categories: Apple, Cameras, Rumors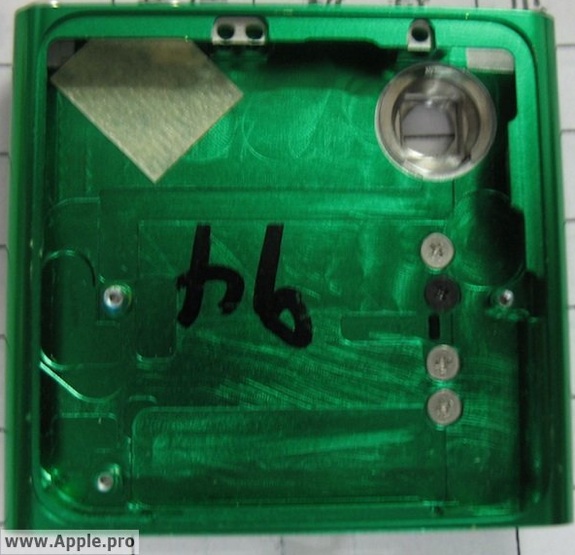 The seventh-generation iPod nano might have some new bells and whistles. Apparently, the forthcoming iPod nano could feature a camera.
The report came from a post originally published to Chinese site Apple.pro that said Apple would retain the same compact size of the sixth-generation nano, but would add a camera to the music player.
The fifth-generation iPod nano was larger; it included a video camera, widescreen display, and video playback. For the current sixth generation nano, Apple stripped the device of the aforementioned features, made it smaller, and added a belt clip and a multitouch display.
For the seventh generation device, Apple will maintain the smaller design, but will add a camera again.
Click to continue reading 7th generation iPod nano to bring back camera?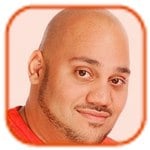 Posted by Andru Edwards Categories: Cameras, Design, Science
Think your webcam is small? Researchers at the Fraunhofer Institute in Germany have developed a camera that's no larger than a grain of salt. The "microcamera" (shown below next to a syringe) has the potential to re-invent medical cameras used to navigate surgeries as well as some aspects of cars and consumer electronics.
"At 1x1x1 millimeters, this camera is as small as coarsely ground grain of salt—the smallest camera that we are aware of," Stephan Voltz, CEO of image-sensor developer Awaiba, said in a Fraunhofer press release.
Part of the challenge for creating effective microcameras is the manufacturing process, which requires that image sensors be created in bulk on a single wafer, then separated and attached to individual lenses. Fraunhofer says it's found a way to mount lenses in bulk on top of the sensor wafer, simplifying—and cheapening—the process, at least for this microcamera.
Click to continue reading World's smallest camera is the size of a grain of salt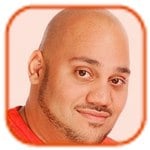 Posted by Andru Edwards Categories: Gizmatic, Short Bytes, Accessories, Cameras, Features, Podcasts, Videocasts, Videos
If you've ever wanted to be able to capture a moment that you knew was coming, but weren't sure exactly when, you may want to check out Looxcie. It's a wearable video camera that constantly records. You can stream what you are recording live over the Internet, and if you wanna capture something, you just hit the button and it clips the last 30 seconds and saves it for you. If you have an iPhone or Android device, then you can even get an app that lets you use the phone as a viewfinder.
You can pick up Looxcie at Amazon.
Big thank you to JackThreads for sponsoring the show - be sure to check them out, we've got exclusive invite codes that give you $5 to use towards anything you'd like.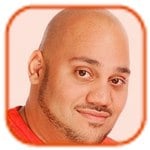 Posted by Andru Edwards Categories: Gizmatic, Short Bytes, Cameras, CES, CES 2011, Features, Podcasts, Video Games, Videocasts, Videos
At CES, we were able to chat with Marc Barros, CEO of Contour. Countour makes a line of hands-free wearable video cameras. They records in full HD video, and can even track your GPS coordinates and elevation. This means you can see the path you took while recording. You can also connect the Contour camera to your phone using an app, showing you a live view of what the camera is seeing. The camera connects to the app over Bluetooth. They're available for $349 with GPS, or $279 without.
Big thank you to JackThreads for sponsoring the show - be sure to check them out, we've got exclusive invite codes that give you $5 to use towards anything you'd like.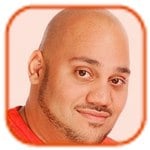 Posted by Andru Edwards Categories: Cameras, CES, CES 2011, Wireless / WiFi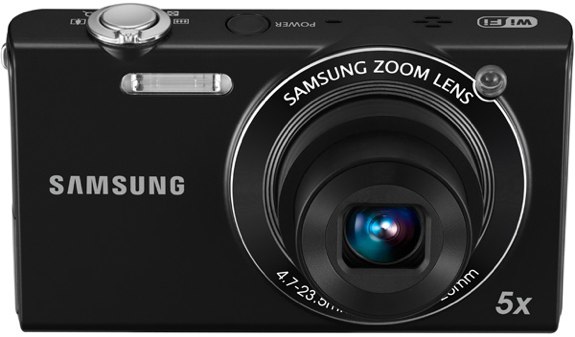 Fresh out of CES 2011, Samsung has announced their new SH100 point and shoot camera. What's so special about this one? Well, the main advantage here is the built-in Wi-Fi with DLNA support. This allows you to send images and videos to friends and web services (Facebook, YouTube, Picasa, Photobucket) directly from the camera itself without having to sync to a computer first. Speaking of syncing, the SH100 can also use it's Wi-Fi signal to wirelessly and automatically sync to a computer on the same network, eliminating the need for a cable. The DLNA let's you wirelessly display images and videos to a television right from the camera as well.
Even better, if you have a Samsung Galaxy S Android smartphone, you can use that device as a remote control for the camera. It will act as a remote viewfinder with shutter control at the very least. It's got a 14.2 megapixel sensor and 4.7-23.5mm lens which is nothing to write home about, but hey, for all this thing can do it's priced at just $200. That must mean we should be seeing more of this type of stuff just built-in to cameras this year (we hope!)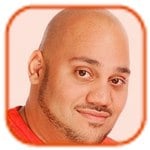 Posted by Andru Edwards Categories: Cameras, Features, Family, Women, Men, Under $500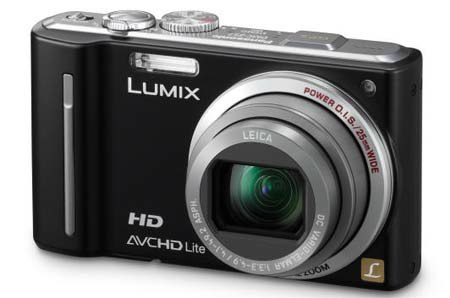 If you've got someone on your gift list that needs a new point-and-shoot camera that also takes great video, we'd like to recommend checking out the Panasonic Lumix DMC-ZS7. This is the point-and-shoot that we've been using for the past 8 months or so, and the quality is great. Video recordings look superb in high definition, recorded in AVCHD Lite. You've got a 25mm ultra wide-angle lens with 12x optical zoom, facial recognition, and other bells and whistles. What we love about this camera, though, is that it has GPS built-in to geotag your photos and videos automatically, on the fly, as you take them. The ZS7 retails for $349.95, but Amazon is currently selling them for just $257.82 - a savings of $92.13!
Read More

| Panasonic Lumix DMC-ZS7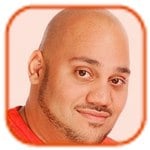 Posted by Andru Edwards Categories: Cameras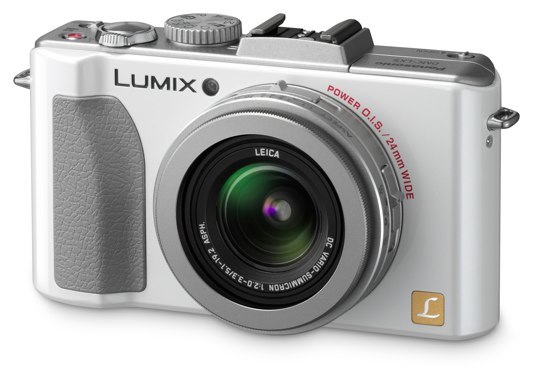 This morning Panasonic hit us with the details of the forthcoming Lumix LX5 camera, and we've gotta say, it sounds awesome. Previously, the Lumix LX3 was the Lumix point-and-shoot that was most coveted in the line, with Panasonic focusing that camera on being able to take fantastic photos, despite boasting fewer megapixels than competing models. The LX5 takes things to the next level. It keeps the 10-megapixel CCD sensor (which we like,) and improves upon dynamic range and low-light performance. It's got a better Leica lens and a new image processing engine—again, all focused on making your photos look great.
The Lumix LX5 Leica lens is an F2.0 24mm, and has 3.8x optical zoom (the LX3 has 2.0 zoom.) Obviously, if you want more zoom, you'll have to look elsewhere, but if you can live with that limitation, you should seriously check this one out. It also records 720p video in AVCHD, and has an LED backlit display for better color reproduction and better visibility outdoors. Rounding things out are image stabilization, face recognition, and creative movie mode. The Lumix LX5 goes on sale in August for $499.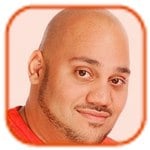 Posted by Andru Edwards Categories: Accessories, Cameras, Internet, Product Reviews, Wireless / WiFi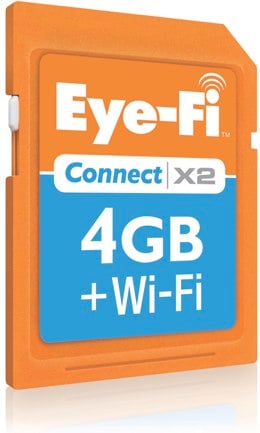 We've talked about our love of the Eye-Fi line of flash memory cards in the past, and their latest X2 line has just recently hit stores with a bunch of new features. We were able to spend a bit of time with their entry-level device, the Connect X2, to get a look at what their most basic X2 branded model can do. As it turns out, it's a great card that can do a heck of a lot. Read on to find out how a memory card with built-in WI-Fi can change the way take and share your digital photos.
First, let's cover the basics. The Eye-Fi Connect X2 is a 4GB SDHC Class 6 flash memory card with Wi-Fi built-in. If you are unfamiliar with Eye-Fi, the whole magic here is in the Wi-Fi, as it opens up possibilities that you just don't get with other SD cards. The Connect X2 can automatically upload your images and videos to your computer, either to a folder or directly into your image storage program like iPhoto and Picasa. In addition, it can also upload that content to one of more than 25 sites online—places like Flickr, Facebook, YouTube, Picasa, MySpace, and the like.
Click to continue reading Eye-Fi Connect X2 review
© Gear Live Inc. – User-posted content, unless source is quoted, is licensed under a Creative Commons Public Domain License. Gear Live graphics, logos, designs, page headers, button icons, videos, articles, blogs, forums, scripts and other service names are the trademarks of Gear Live Inc.