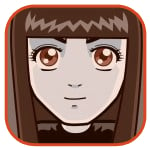 Posted by Sheila Franklin Categories: Misc. Tech, Science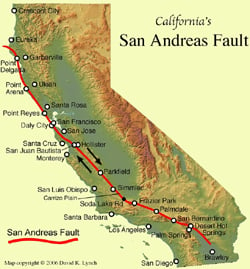 The southern end of the 800 mile San Andreas Fault in California is currently being wired so that scientists will know when "the big one" hits. Bill Curtis, a technician with the U.S. Geological Survey, says that even the "smallest little bump shows up there." Eleven stations will be set up with each having two sensors that measure speed and acceleration. This project certainly came at the right time because of the 250 small tremors that recently struck. All were picked up by stations on the east shore of the Salton Sea. All told, there is a network of 300 stations across the state.
Read More

| NY Times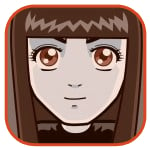 Posted by Sheila Franklin Categories: Cell Phones, Handhelds, Transportation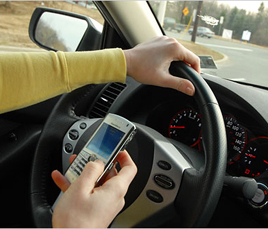 The Governator signed a bill in July that requires Californians to use hands free devices when driving and using a cell phone. He has now gone one step further by banning text messaging while driving. The SB28 makes drivers keep their "hands on the wheel and their eyes on the road," Schwarzenegger said in a written statement. Other states have already adopted the law and considering the statistics about how dangerous the practice is, we hope they all do.
Read More

| SF Gate


Posted by Paul Hamilton Categories: Politics, Survival Horror

After finally agreeing to grant the embattled Rockstar title Manhunt 2 a retail-friendly Mature rating, the ESRB is drawing some fire from California senator Leland Yee. Yee, best known for his failed 2005 video game legislation, is questioning what changed to entice the ESRB's about-face. In a statement he says, "The ESRB refuses to use the AO rating for violence despite the descriptor calling for such a rating when there are 'graphic depictions of violence.' If Manhunt doesn't qualify, what would?"
Somewhat surprisingly, Yee does have a valid question. It does seem like game publishers ought not to be under the typical pre-release scrutiny for something as inconsequential as ratings determination, but is there any reason why the ESRB can't be forthcoming with specifics about how and why it comes to its conclusions?
Read More

| Game Politics via Evil Avatar

Posted by Paul Hamilton Categories: Culture, Editorial, Retro
Gamers of a certain age, if given half a chance, will gladly recount grand tales of smoky rooms, dimly lit by a few dozen cathode rays where the only sounds are the white noise of competing digitized soundtracks, crude speech sythesizers, blips and bells, pings and whistles and artificial arpeggios rolling down an electronic scale.
The misty sincerity of those gamers who cut their teeth on the quarter-munching cabinets of Space Invaders, Asteroids, Missile Command and Sinistar is almost enough to make one forget what a mess the modern arcade equivalent has become. The gargantuan interface machines with their elaborate weapon approximations and physical demands juxtapose over a likewise spectacular price per play resulting in a hollow shell of what the old guard knew so well. These are not arcades as exist in those guarded memories, they are interactive entertainment experiences: The kind of branded, marginalized speciality device that has been focus tested and trade-show marketed to get the premium floor space right out front in view of the mall concourse is showpiece here.
Even those arcade machines which can still accurately be described as video games compete for the higher-yield ticket-generating skill games (which ironically involve very little skill). Most of those who recall the days when 3D graphics referred to the vector lines of Tempest pass by these modern emporiums. Perhaps they shake their heads a little or make a disparaging comment. Kids these days. Get off my lawn. They don't enter; inside is only heartbreak.
Perhaps what hurts the most is that it is a heartbreak we chose. We have no one to blame but ourselves, for while the arcade as it was may be dead, ultimately it is us who killed it.
We wanted the more valuable entertainment experience. We asked for and then demanded a perfect replica of our arcade favorites that we could play at home from the comfort of our couches. We pressed for more arcade-quality graphics on our home consoles until our set top boxes had visuals that outpaced anything showcased on a standalone machine. We asked for, and received, greater narrative depth in our games and as a casualty for our insistence we killed the arcade—the very entity we now mourn.
Click to continue reading California Extreme Channels a Simpler Time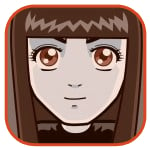 Posted by Sheila Franklin Categories: Cell Phones, Wireless / WiFi

Gov. Arnold Schwarzenegger has announced that he will sign into law legislation that bans the use of handheld cellphones while driving. Although 38 state legislatures have considered similar bills, only New York, New Jersey, Connecticut, and Washington D.C. have actually passed them. Under the new law, which takes effect in 2008, a minimum of a $20.00 fine will be given when using a cell without a headset, speaker phone, or other wireless device.
"Public safety is the governor's No. 1 priority," said Schwarzenegger spokeswoman Margita Thompson, "and this bill will make the streets and highways of California safer by ensuring that drivers have both hands available for driving."
Senator Joe Simitan (D-Palo Alto) has taken five years to bring his idea to fruition. The California Highway Patrol indicates that last year alone there were 775 accidents involving drivers who were using hand-held cellphones. Statistics show that the risk of death is 9 times greater for those drivers. Our only question is if public safety is Arnie's #1 priority, why are they waiting until 2008?
Read More

| LA Times

© Gear Live Inc. – User-posted content, unless source is quoted, is licensed under a Creative Commons Public Domain License. Gear Live graphics, logos, designs, page headers, button icons, videos, articles, blogs, forums, scripts and other service names are the trademarks of Gear Live Inc.