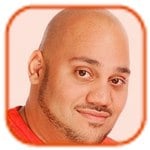 Posted by Andru Edwards Categories: Corporate News, Home Entertainment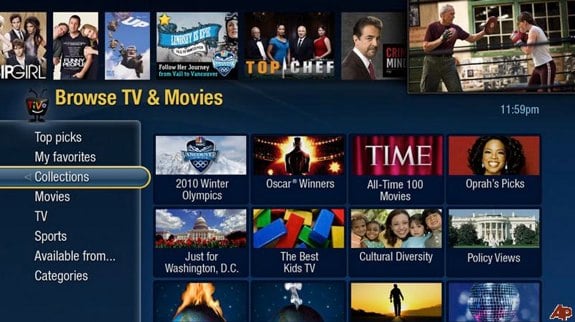 If you're a TiVo Premiere owners with Comcast Xfinity service, you've got one more reason to be excited, as the companies have announced that they're bringing Xfinity On Demand programming directly into the TiVo Premiere interface. One of the main gripes many have with TiVo is that, if you want to enjoy On Demand and Pay-Per-View content, you still need a cable box from your provider, since the TiVo can't access that stuff. This agreement changes that a bit. Soon, if you are one of the many Xfinity customers out there, you'll be able to browse the On Demand content right on your TiVo. They don't make mention of PPV specifically, but even if that isn't a part of this, you can always order those by phone as well. Given those two facts, this will make it possible for a TiVo Premiere box to serve as your only cable box, which can knock off as much as $20 per month from your cable bill, depending on your location.
Of course, since both TiVo and Comcast and two of the slowest moving companies in existence, this is going to be a slow, gradual rollout. They are going to start with the largest markets, with the first expected to be the San Francisco Bay Area, with additional markets to follow. No timeline or anything has been given.
Any Xfinity customers excited about this?
Read More

| TiVo Blog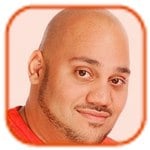 Posted by Andru Edwards Categories: Broadband, Wireless / WiFi
Wired broadband is nearly 30 percent faster than wireless broadband within the same household, an Internet research company has found.
UK-based research firm Epitiro surveyed 2,761 U.S. broadband consumers between November 2010 and February 2011. Forty-five percent used a wired connection to their broadband routers and 55 percent connected via Wi-Fi. The respondents were asked to embed a speed test application on their computers in order to measure download times.
Wired download speeds were 29.7 percent faster than Wi-Fi connections. The average actual speed was 7.4 Mbps for wired connections, compared to 5.2 Mbps for wireless ones. Furthermore, latency was 10-20 percent higher over Wi-Fi. Packet loss and jitter were also detected.
Why is Wi-Fi so much slower than older wired technology? According to Epitiro, wireless speeds are degraded because most wireless routers, by default, are set to the same channel, which causes "radio congestion." Signal strength is also hindered by physical objects like walls, doors, floors, furniture, even people. Other common radio-based devices, like microwave ovens and baby monitors, also hog your home's wireless spectrum.
With more consumers now using wireless connections than the technically superior wired connections, Epitiro concluded that consumers prioritized "quality of experience" over the "quality of service." Put another way, consumers still prefer the convenience of mobility over the extra minutes of download time saved. Furthermore, Web browsing times were roughly the same between types of connections.
Click to continue reading Wi-Fi reduces broadband speeds by 30 percent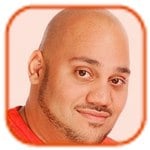 Posted by Andru Edwards Categories: HDTV, Home Entertainment

Comcast has launched its long-awaited (by some) 24-hour 3D channel, Xfinity 3D. This adds to Comcast's other 3D offerings like ESPN 3D, the 3D events channel, and the 3D on demand movies. The channel launched with broadcasts of a Kings of Leon concert and the NHL Heritage Classic 2011 hockey game.
You can expect 3D nature documentaries, animated features, concerts, sporting events, and performances, although the schedule doesn't look to include too many hit movies or concerts at the moment. That said, this could be similar to years ago when a few HD channels were first lit up with nature shows and soccer games, giving HDTV owners something to watch. What do you think? Will dedicated 3D channels spur sales of 3D television sets?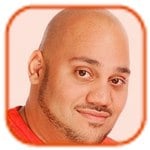 Posted by Andru Edwards Categories: HDTV, Home Entertainment, Movies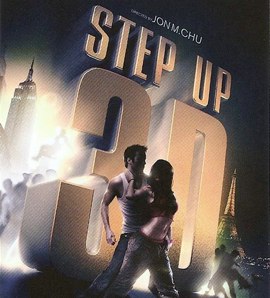 If you're a Verizon FiOS TV customer, you'll be getting access to 3D movies on demand starting next month. Starting on November 16th with the premiere of Cats & Dogs: Revenge of Kitty Galore, you'll have eight 3D movies to watch in November:
Chicken Little
Bolt
Meet the Robinsons
Journey to the Center of the Earth
Under the Sea
Deep Sea
NASCAR
Then, December bring two more to the lineup with A Christmas Carol and Step Up 3D. Of course, in addition to having an HD set top box, you'll also need a 3D-compatible television and glasses to take part in the festivities.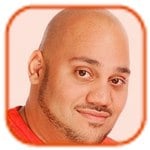 Posted by Andru Edwards Categories: Corporate News, Home Entertainment, Internet

Frontier Communications has officially acquired all Verizon and Verizon Fios wireline assets in Arizona, Idaho, Illinois, Indiana, Michigan, Nevada, North Carolina, Ohio, Oregon, South Carolina, Washington, West Virginia and Wisconsin. They've also acquired several of Verizon's exchanges in California, including those bordering Arizona, Nevada, and Oregon. Customers in those regions have been told they would get the same level of service that they've been paying for, but as it turns out, it's simply not true. We did some digging, and we've found that Frontier customers have completely lost access to the following services, with no Frontier equivalent being offered:
Verizon TV Central
Online TV Listings
Remote DVR Access Online
FiOS Mobile Remote
FiOS TV Online
HBO Go access
Epix Online access
We are going to try and get word from Frontier as it pertains to the feature loss experienced by customers in the acquisition, since it seems like there's a lot lost. Service level has decreased, but prices are certainly remaining the same.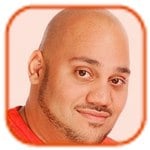 Posted by Andru Edwards Categories: Corporate News, Google, HDTV, Home Entertainment, Internet
Earlier this morning at the Google I/O event, a major portion was dedicated to the announcement of Google TV. Google TV is basically a software layer that lets you find content to watch on your television. It's build on Android, Chrome, and Flash, and lets you control things like live TV, as well as giving you the full power of the Internet. You can throw TV into a picture-in-picture box to fire up a web browser, search YouTube, pull up Hulu, or really just about anything else that you can do in a browser. Google Search sits on top of everything, and can be pulled up at any time. When you do a search, it will pull results from the web, as well as from TV listings, giving you the ability to find whatever you want to watch. If you like a show, channel, or search, you can save that as a bookmark for easy access later.
The interesting thing here is the integration with Android. Bluetooth and Wi-Fi are mandatory in the Google TV hardware, which will be built by partners. That means that you can use an Android handheld device, pull up a website, and just beam it right over to Google TV. You can also perform a voice search on the device, and have that search carried out on the TV. Eliminating the frustrating tap-typing that we are all so tired of when it comes to searching on a big screen like a television? That is fairly awesome. Oh, and since Google TV runs Android, that also means that it runs apps as well. You get complete access to the Android market.
Take a look at the video above for a simple explanation of what Google TV is all about. You can expect to see devices shipping, like a Logitech set-top box, that will give you Google TV capabilities, later this year in the fall.
Read More

| Google TV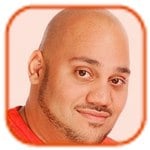 Posted by Andru Edwards Categories: Gizmatic, Short Bytes, Features, HDTV, Home Entertainment, Internet, Podcasts, Videocasts, Videos
We've been fans of the Verizon FiOS Internet service for about two-and-a-half years now, and as soon as FiOS TV was available for Gear Live HQ, we were first in our area to subscribe to that service as well. Aside from the uncompressed signal that they send through, the service has some features that make it truly unique, like the integration of Facebook and Twitter right on the DVR. I had some of my friends over to show off FiOS TV, and we had the cameras going to capture it all. Hit play for a look at what went down. If you're curious about Verizon FiOS, be sure to hit up the Facts on FiOS site for details.
A big thank you to Verizon for helping make the party happen!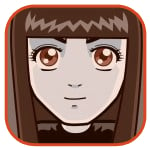 Posted by Sheila Franklin Categories: HDTV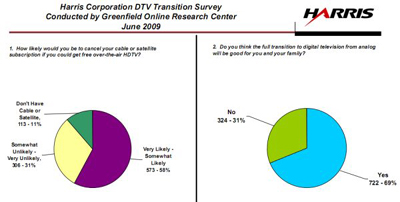 It didn't take long for Harris to take a poll to find out how many TV watchers will opt for free OTA today. Fifty five percent said they are likely to switch to antennas and drop their cable or satellite subscriptions, while those under 24 seem the most positive about the switch. Sixty nine percent found that the transition will be "good," and the company's Jay Adrick feels that "consumers are embracing the change." We are not sure we agree with the survey completely as most viewers we know wouldn't dream of giving up their gazillion+ channels.
Read More

| PR Newswire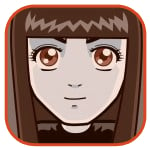 Posted by Sheila Franklin Categories: Internet, Movies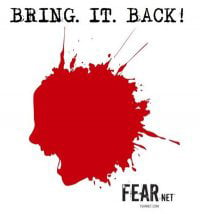 Fans of all things gorey, unite. Time Warner and Brighthouse Cable recently dropped FEARnet from its line-up. In an attempt to get them back on, the channel has placed a petition on Facebook. Viewing is still possible online at the site, Comcast, Fios and U-Verse. Although they only have about 7,000 fans so far, we are hoping that a few more might change the moguls minds because, as we all know, there is always room for more zombies.
Read More

| FEARnet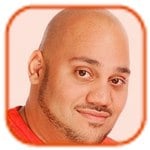 Posted by Andru Edwards Categories: Features, HDTV, Home Entertainment, Internet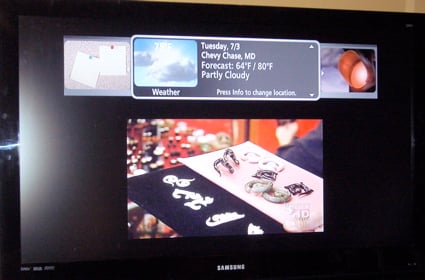 Earlier we posted a fairly in-depth piece looking at some of the upcoming FiOS TV features, but we figured some of you might just be interested in this juicy tidbit. We know a bunch of you are addicted to Twitter and/or Facebook, and if you are a Verizon FiOS TV subscriber, you'll be interested to know that both are going to be integrated into your television viewing experience by way of widgets.
The Twitter integration is particularly cool, as the widget will give you a look at what people are saying about the show you are currently watching. Could be fun for sports, or reality shows. Not so much for Keeping Up with the Kardashians (hat tip to Jason on that one.)
We have no timeline for when the widgets will be pushed out, but we do know that they are currently in beta.
[Image credit: Zatz Not Funny]
Read More

| Upcoming FiOS TV features

© Gear Live Inc. – User-posted content, unless source is quoted, is licensed under a Creative Commons Public Domain License. Gear Live graphics, logos, designs, page headers, button icons, videos, articles, blogs, forums, scripts and other service names are the trademarks of Gear Live Inc.