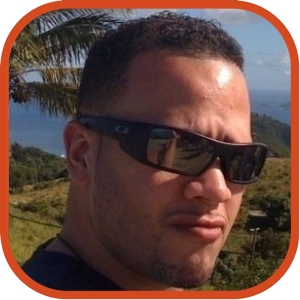 Posted by Jason Diaz Categories: Corporate News, Home Entertainment, Videos,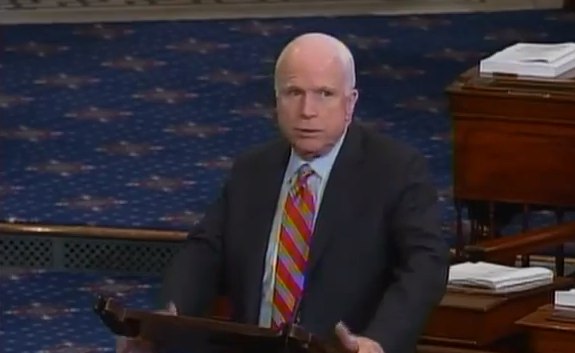 Speaking of TV, Republican US Senator, John McCain, of Arizona has introduced a bill to the house floor dubbed The Television Consumer Freedom Act of 2013. The legislation has three components. The first is the unbundling of TV programing from content and cable companies, which allows the consumer to have à la carte service options. It also lets the consumer pay for only those channels and shows they want to watch. The second will establish consequences for providers that misuse or don't properly execute the stipulations in the bill, such as downgrading their online offering. Lastly, it will eliminate local sports blackouts, finally!
All politics aside, every consumer should get behind this bill. Perhaps an indirect benefit for content makers is that the bill could help curb privacy, which is running rampant, although many do not admit so publicly. In the end, if done right, the bill could break the cable provider's stronghold on the traditional content distribution model, eliminate the exorbitant pricing scheme, or, as the Senator of Arizona eloquently put it, end the cable monopoly. As I'm writing this, a tear rolled down my eye. Thank you Mr. John McCain for thinking of my wallet. Watch the historical speech after the quick break.
Click to continue reading McCain's Television Consumer Freedom Act calls for a la carte TV, end of sports blackouts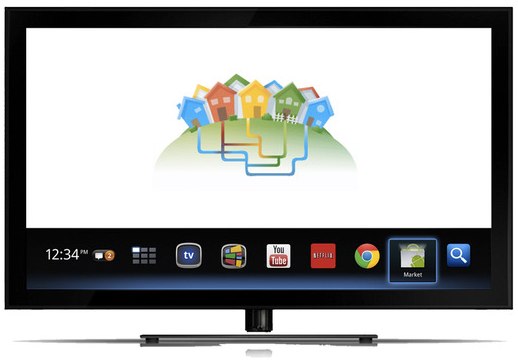 Some might remember the announcement from Google a while back that they were hooking up the good citizens of Kansas City Missouri with a fiber optic gigabit network. Google has since named its fiber optic network "Google Fiber" and has continued building out the network and is making further plans for the service. From the looks of things, Google is looking into providing more than just super-fast Internet speeds. According to The Wall Street Journal, the search giant has entered an application to the Missouri Public Service to gain permission to offer television service later this year, and its expected that Google would make a similar request in Kansas. According to sources the ability to watch TV through Google Fiber will not be free, but no official price point (or announcement, for that matter) has been set as of yet.
Read More

| WSJ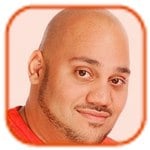 Posted by Andru Edwards Categories: Corporate News, Home Entertainment,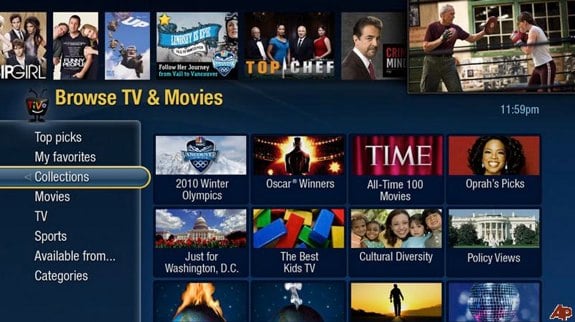 If you're a TiVo Premiere owners with Comcast Xfinity service, you've got one more reason to be excited, as the companies have announced that they're bringing Xfinity On Demand programming directly into the TiVo Premiere interface. One of the main gripes many have with TiVo is that, if you want to enjoy On Demand and Pay-Per-View content, you still need a cable box from your provider, since the TiVo can't access that stuff. This agreement changes that a bit. Soon, if you are one of the many Xfinity customers out there, you'll be able to browse the On Demand content right on your TiVo. They don't make mention of PPV specifically, but even if that isn't a part of this, you can always order those by phone as well. Given those two facts, this will make it possible for a TiVo Premiere box to serve as your only cable box, which can knock off as much as $20 per month from your cable bill, depending on your location.
Of course, since both TiVo and Comcast and two of the slowest moving companies in existence, this is going to be a slow, gradual rollout. They are going to start with the largest markets, with the first expected to be the San Francisco Bay Area, with additional markets to follow. No timeline or anything has been given.
Any Xfinity customers excited about this?
Read More

| TiVo Blog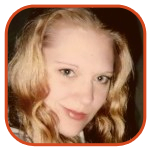 Posted by K.C. Morgan Categories: Drama, Prime Time, Reality, Specials, Cable, MTV, Gossip, News, Rumors,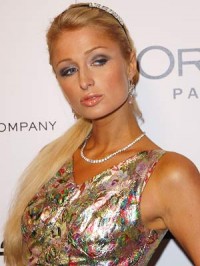 Near the beginning of the Paris Hilton documentary, which recently aired on MTV, Hilton stated, "I didn't really plan this, it just happened."
"This" would be her unprecedented fame and fortune—the empire she created from simply being an heiress. "I haven't really done anything I'm ashamed of," she added.
Clips, weird camera angles and little snippets of interviews made the documentary highly confusing, not at all cohesive. In addition to following Paris around, MTV cameras addressed Kathy and Rick Hilton, Donald Trump, and others who have helped shape the heiress's life.
Click to continue reading Paris Hilton Revealed in New Documentary
Read More

| MTV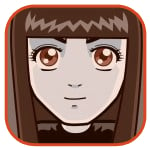 Posted by Sheila Franklin Categories: Corporate News, HDTV, Home Entertainment, Movies, Music,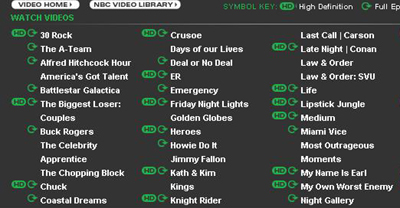 Several media companies are considering releasing programming on the Internet for paid subscribers. Such channels as HBO, MTV, Discovery, TLC, and Turner Broadcasting stations are included. Cable TV operators that pay networks a per-subscription fee each month have begun to complain that a lot of that content is free online. President of NBC UTG Jeff Gaspin said that it is important to "find ways to do business that protects that business model." He added that it would involve a small fee or perhaps be a freebie. Should that be the case, it might mean that you should consider buying a better monitor as opposed to that new HDTV you were considering.
Read More

| USA Today

Check out our HTPC on a Budget series and join us in building a great HTPC for under $1,000.
In our quest to build the ultimate inexpensive hoome theater computer, we've walked you through selecting all the major components that will power our labor of love PC. I'm talking about things like why we picked our chosen motherboard, the MSI MS-7411, a look at how we will drive 7.1 sound from the HTPC to our receiver, and the smart way that we will move content to the HTPC so it's displayed on our television.
But what about the rest? The pieces that, although not major, are still required to have a - you know - functioning HTPC? Well, that's where this article comes in. We are going to be giving you a quick rundown of the smaller components that you will need in order to get this thing built, before we do our wrap-up in our next article.
Click to continue reading HTPC Building Series: Laying out all the components
Read More

| Series: Building an HTPC on a Budget

Check out our HTPC on a Budget series and join us in building a great HTPC for under $1,000.
We're starting to wind down the layout of all the parts that are going into our Home Theater PC. First, let's recap some of the main components that we've thrown into this project this far:
We've come a long way to far. In this article, though, I wanted to talk about the TV card that we've chosen. Since we are doing this on a budget, we are hoping for a nice balance of good performance at an inexpensive price. This is why we've chosen the AMD TV Wonder 650. Amazon has it for 43% off of the retail price. This card supports both over the air HD broadcasts, as well as ClearQAM cable TV.
Click to continue reading HTPC Building Series: The ATI TV Wonder 650
Read More

| Series: Building an HTPC on a Budget

Check out our HTPC on a Budget series and join us in building a great HTPC for under $1,000.
Continuing our quest to build the ultimate, while inexpensive, home theater PC, the one thing you need to consider when talking about media is how you are going to actually get the media to the computer. After covering the main mission, carefully going through our selection of hardware, giving you a first hand look at the MSI motherboard we chose (and explaining exactly why we chose that one,) and then bringing you up to speed on how we are going to drive 7.1 surround sound from this thing, you were probably thinking that the brunt of the thinking was done, right? Well, while that may be the case, there are still some important considerations that need to be taken into account.
Click to continue reading HTPC Building Series: Driving multimedia content to the HTPC
Read More

| Series: Building an HTPC on a Budget


Posted by Jacci Lewis Categories: Food & Home, Kids, Prime Time, Reality, Bravo, Cable, Top Chef, Editorial, News,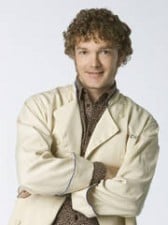 Time now to check in on what's cooking in the Top Chef Chicago kitchen. The last two weeks have seen pretty boy/chef Ryan and the remaining half of the lesbian couple/competitors, Jen, go home. (Girlfriend Zoi went home in episode 5.)
This week New Zealand native and resident mop head Mark got the axe but not before questioning whether head judge Tom Colicchio, likes him personally. Sadly Mark, I think it might just be your food. This week's challenge involved cooking for kids and he made vegetable curry, you do the math.
This week also saw single-mom Antonia get back in the game in a big way (last week she nearly went home thanks to a badly improvised dish involving polish sausage). That was then, this is now. Last night, Antonia won both the Quickfire and Elimination challenges.
Click to continue reading Top Chef Chicago: Mark Out, Antonia Back in the Game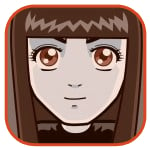 Posted by Sheila Franklin Categories: Corporate News, Home Entertainment, Movies,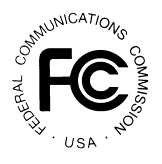 We have more news on the death of analog TV in 2009. As we mentioned previously, cable companies will either have to convert their digital signal for analog receiving customers or provide them with a "down converter." The FCC has approved rules to ensure that everyone is taken care of after the transition. The National Cable and Telecommunications Association say that they can have already pledged to do so voluntarily. Spokesperson Brian Dietz claims they will do this without charging extra or forcing subscribers to up to a pricier digital service. We would just as soon stay out of the fracas as long as we can still get our MTV.
Read More

| Post-Bulletin

© Gear Live Inc. – User-posted content, unless source is quoted, is licensed under a Creative Commons Public Domain License. Gear Live graphics, logos, designs, page headers, button icons, videos, articles, blogs, forums, scripts and other service names are the trademarks of Gear Live Inc.