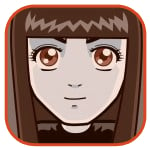 Posted by Sheila Franklin Categories: Design, HDTV, Home Entertainment,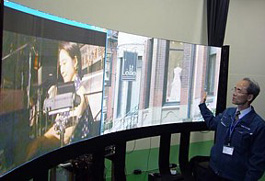 Shinoda Plasma recently unveiled their new prototype display that functions as a curved or wrap-around screen. The 125-inch device is 1mm thick with a 3 x 1 meter plasma tube array (PTA) and a resolution of 960 x 360. The screen weighs only about 8 lbs., about 10 times less than most plasma displays. The company will be showing off their stuff at the InfoCom 2008 next month in Vegas and plans on working on a 150-inch (3 x 2 meter) version this fall, terrific news for those who live or work in tepees or light houses.
Read More

| Pink Tentacle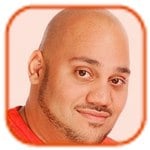 Posted by Andru Edwards Categories: Full Episodes, Gizmatic, Broadband, CES, CES 2008, Features, HDTV, Podcasts, Videocasts,
New to the videoconferencing market is Creative's new inPerson videoconferencing device. The inPerson, which has been in development for four years, is an ethernet-enabled high resolution videophone that will work on cable or DSL connections from 256k to 1 megabit up. It functions on both 802.11b and 802.11g standards, and at 7.5" x 6" x 1" and 1.6 pounds is small and light enough to bring on the road for conferencing while traveling.
The inPerson features dual microphone, a speaker and input jack. The seven inch 640x480 VGA screen can be output to an HDTV or projector for meetings with multiple people on either end. Video calls can be placed to Internet users who don't have inPerson devices. The telephone keypad dials like a regular phone, and the inPerson stores contacts in an internal contact list.
Creative's inPerson is available now for $699 and a $10 monthly subscription fee.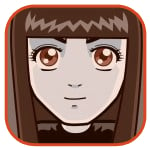 Posted by Sheila Franklin Categories: Cameras, Corporate News, GPS, HDTV, Household,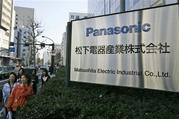 Matsushita has finally decided to become known by what it mostly was all along, Panasonic. The name change will become final this October 1 if the shareholders agree in June. The Osaka company was founded 90 years ago by Konosuke Matsushita, and even current President Fumio Ohtsubo feels a bit sad but commented, "We must create more than what we are giving up."
Matsushita/Panasonic will also be dropping its local brand name National for large and small appliances by March 2010 to avoid confusion. Our only comment: It's about time.
Read More

| Post-Bulletin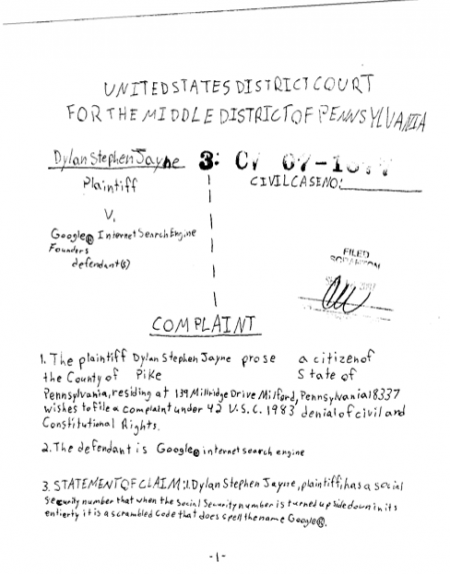 Citing claims of privacy invasion and terrorisim, a one Dylan Jayne has filed a (handwritten) suit against Google. Mr. Jayne (who gives one of our favorite Firefly characters a bad name) seems a bit off his rocker on this one. He states that not only has Google failed to fight terrorisim, but they also seem to have invaded his privacy as indicated by the following statement: "I, Dylan Stephen Jayne, plaintiff, has [sic] a social security number that when the social security number is turned upside down in its entirety it is a scrambled code that does spell the name Google®."
Last time I checked Google's business model didn't seem to cover stopping terrorism, leaving that job to the 'professionals' over at Homeland Security. His claims of privacy invasion also seem a little far fetched - it's hard to think a fortune 100 company would pick it's name based soley on the Social Security number of a lone loser from Pennsylvania.
In a way it's a sad statement about the United States legal system that a case like this will even be heard by a judge. If Mr. Jayne can't even be bothered to type up his Complaint can he really be considered compentent enough with computers to really even understand what exactly it is that Google does? Check out the Ars Technica article for more information on this weird little case and keep your eyes peeled here late breaking news as it percolates through the Justice system.
Read More

| Ars Technica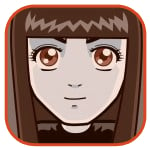 Posted by Sheila Franklin Categories: Corporate News, Internet, PC / Laptop,

EarthLink has just announced that they are shutting down some of their satellite offices resulting in a 900 person job loss. The company hopes to generate $25 million over the next six months. They will close their Orlando, FL, Knoxville, TN, Harrisburg, PA and San Francisco, CA offices and "substantially reduce their presence" in Pasadena, CA, and Atlanta, GA. The Internet connection service also appointed a new chief operating officer and authorized a purchase of additional shares of common stock so that it now has $270 million worth of shares available. We somehow suspect that there are at least 900 individuals who won't be a part of that buy-back plan and feel that EarthLink does not revolve around them.
Read More

| Earthlink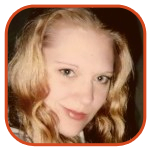 Posted by K.C. Morgan Categories: Prime Time, Reality, NBC, Apprentice, The - Donald, Rumors,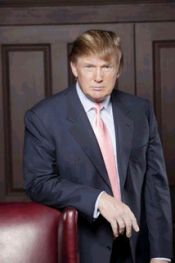 Though NBC canceled Donald Trump's Apprentice, you just can't keep the Donald down. Here's what happened: NBC, who is failing miserably in the ratings department, canceled the Apprentice. Evidently, they realized the small ratings they were getting from the reality show was reason enough to stick – so they cancelled the cancellation. This time, Trump's idea is to use celebrities. Recently, Trump told the New York Post that he's in negotiations with Britney Spears. Kimora Lee Simmons, Carmen Electra, Joan Rivers, Naomi Judd, and George Foreman are already part of the reality cast. Trump also said that Paris Hilton wants to be involved, but he doesn't know if they're going to add her to the cast or not.
Read More

| LA Times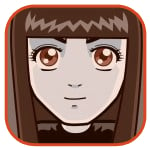 Posted by Sheila Franklin Categories: Corporate News, Editorial, Internet, Movies,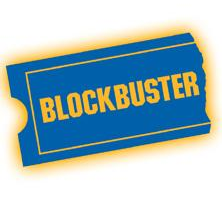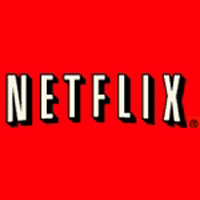 If you are a Netflix devotee, you may have noticed that the site was down for over 12 hours this week, but what you may not be aware of is the fact that their stock price hit the lowest it has in over two years. Lowering monthly fees by $1.00 and thereby losing profits is one of the company's attempts to compete with the mega-giant Blockbuster. Yesterday their stock dropped to $15.62 then rebounded to $16.10 (a loss of 6.8%) as an indication of stockholders' distress. Statistics also indicate that last month they had a decrease of 55,000 subscribers since April. They may lose even more profit as they invest in new tech to allow online movies that can be viewed on TV via high-speed Internet connections.
The company has had its share of problems since Blockbuster offered the option to swap DVDs at their stores instead of waiting for the mail. We love Netflix for its originality and are not thrilled with the fact that they may be knocked down because of that glorious concept known as competition. We have watched our neighbor video stores crumble because of Blockbuster's large scale takeover efforts and hope that the beleaguered rival can take a bite back and retain its standing.
Read More

| MSNBC

Posted by Christopher Sasaki Categories: Culture, PlayStation 3, Wii, Xbox 360,
For gamers with an Xbox 360 or a Playstation 3, game costs are rising; most games for these new consoles now cost $60, a 20% increase over the previous generation's games. Many developers claim that the increased capabilities of the new consoles and the ever-increasing complexity of developing games have increased budgets to the point where a price increase is inevitable. With game companies needing to sell anywhere from 500,000 to 1 million units to start seeing a profit, the publishing community is becoming increasingly risk averse.
Forbes attempts to break down the $60 that a gamer will spend on a next generation experience like Gears of War. Some of the interesting costs broken out include roughly 45% for art design and programming, about $27 out of the $60 MSRP. Retailers grab another $12 off the top, with wholesale prices ranging at about $48. A little over 10% of the product's cost goes towards console licensing fees; this averages about $7 going to the hardware manufacturer for each console sold. Other cuts go to the publisher, marketing, distribution, and packaging for the game.
Despite the additional cost to the consumer, it seems like game publishers and developers aren't seeing their profitability increase. If game costs do break down like the estimates from Forbes, and game development costs are rising, one has to wonder how long a model like this is sustainable. Nintendo has made a conscious choice not to follow the escalating budget path, while other developers investigate other revenue streams like in-game advertising, downloadable content, and episodic releases.
Read More

| Forbes

Posted by Christopher Sasaki Categories: Hardware, Xbox 360,
Dean Takahashi from Mercury News was able to speak with Robbie Bach a couple of weeks ago, and they talked about a number of the challenges and achievements of the Entertainment and Devices Division at Microsoft. Bach first discussed the recently launched Zune; as an iPod killer the device has gotten mixed reviews, but Takahashi also investigated why the company chose to enter that arena, rather than challenge Sony or Nintendo in the portable gaming realm. For Bach, the question was a matter of focus, and where the company wanted to put its energies; Bach actually felt that a lack of focus might be hurting Sony in this regard.
Bach also tied the Zune into the company's efforts with Windows Vista and the Xbox 360, leading the discussion to Microsoft's next generation console. Bach still feels that they are on track to make their goal of 10 million consoles shipped by year's end, and with Sony floundering on console availability, this target now seems more likely. Bach also discusses the general financials for the Entertainment division; Microsoft still feels that they are on track for profitability in the division by 2008, but with the diversity of offerings in the group, this doesn't mean that the Xbox 360 will necessarily hit that goal by then.
Bach also talks about the Halo movie, and the difficulties of managing original intellectual property. Part of the answer seems to be that Microsoft will do things with Halo when it feels right, and that seems to be part of the reason that the movie deal fell apart. While Microsoft would certainly like to see more game releases in the Halo realm, they also seem cognizant of the dangers of saturation. Overall, the interview gives decent insight into the business aspects of the Entertainment division, while not really addressing future developments.
Read More

| Mercury News

Jeremy Pepper, Jeanette Gibson, and John Starweather
How does Cisco manage relationships with End Users when there is a reseller middle man?
By providing them a unique way to interact with the company online. They can log in and get a personalized view, along with interactivity.
Can they talk about steps they are taking to educate employees internally about the potential for engagement, so that they understand the impact of blogs, podcasting, etc.?
To educate, you need to have some good data so that you can show how influence really moves across the Internet, and how something you might post online actually reaches customers and hits the community. Cisco puts a blog, podcasting, and news section on their Intranet system, so global employees can all get to that information easily.
Click to continue reading Blog Business Summit: What's Next In Online Communication?
© Gear Live Inc. – User-posted content, unless source is quoted, is licensed under a Creative Commons Public Domain License. Gear Live graphics, logos, designs, page headers, button icons, videos, articles, blogs, forums, scripts and other service names are the trademarks of Gear Live Inc.