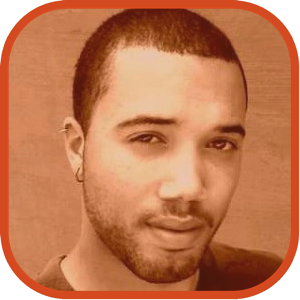 Posted by John Kilhefner Categories: Bungie, First Person Shooters, Microsoft, Xbox 360, Xbox Live,
It's no shocker that Bungie's Halo: Reach finale is going to be epic, to say the least. But no one was prepared for just how ambitious the last Halo world would be. That is, until 'Forge World' was shown for the first time. In fact, epic is an understatement referring to Forge World. To envision the vastness only a word such as 'Brobdingnagian' is befitting. To put it simply - you are not ready.
By now you're scratching your head wondering "what the heck is Forge World?!" Basically, Forge World is five multi-player maps rolled into one - Canyon, Island, "The Rock," Quarry, and Coliseum. Each of these maps is set in a different location of the colossal map. In Forge World the player is god, able to customize these areas as they see fit, à la the forge editor from Halo 3. However, unlike Halo 3's forge editor you are given more options to create developer worthy maps. In fact, Bungie had so much fun in forging these new maps that they even added six of their own Forge World creations to be put into regular game rotation in Halo: Reach's online multi-player. One of which is a remake of the classic 'Blood Gulch", now called 'Hemorrhage'. To get an idea of the scope of Forge World, Hemorrhage is like a mere sandbox in the middle of the desert.
Bungie is aiming to have gamers create their own multi-player maps with newer forge tools that allow greater creativity. In this new Forge World you will have access to about 150 transferable objects. Thankfully, the physics of objects can be altered accordingly to make mid-air and other placements easier. Also, you now have the ability to "phase" objects into other parts of the map, creating whole new structures and consequently different ways to engage in combat. Created maps can then be "tagged", allowing other gamers to download them. Think of Forge World as your own personal Inception - "it's pure creation". With even more objects to place, a much larger scale world, and the player's own creativity driving them, we can expect to see some insane multi-player maps start to surface immediately after D-day (September 14th).
Read More

| Bungie.net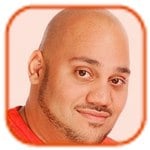 Posted by Andru Edwards Categories: Bungie, First Person Shooters, Microsoft, Release Dates, Xbox 360,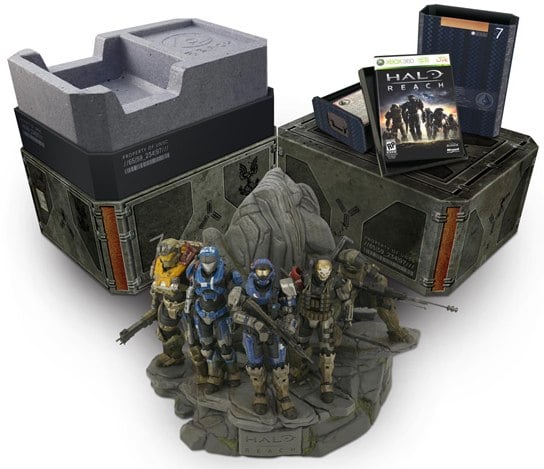 Hot on the heels of the Halo Reach beta coming to an end, Bungie has just announced that the full game will be launching on September 14, 2010, and will be available in three versions:
Halo Reach Standard Edition will cost $60
Halo Reach Limited Edition will include the game, exclusive in-game Elite armor, and an artifact bag containing Dr. Halsey's personal journal will cost $79.99
Halo Reach Legendary Edition will include everything that the Limited Edition includes, plus UNSC-themed packaging, exclusive multiplayer Spartan armor, and Noble Team collectable statue. This will cost $149.99.
We are just under four months away.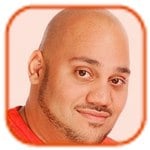 Posted by Andru Edwards Categories: Features, Microsoft, Video Games,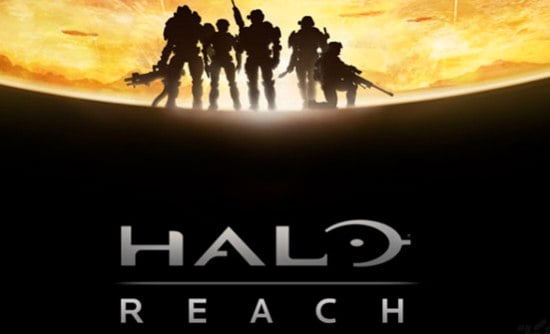 If you own an Xbox 360, then we're fairly confident that you're salivating over getting early access to the Halo: Reach multiplayer beta. Sure, the beta goes public on May 3rd, open to all who have a copy of Halo 3: ODST, but who wants to wait 4 more days to get in on the action if you can have it today? Yep, that's where we come in. We've got a bunch of Halo: Reach beta codes that we are going to be giving away today, and if you get one, you'll be able to download and play the Halo: Reach beta today! So, how do you enter to win one of these super-exclusive codes? Here's your answer:
If you don't have one already, sign up for a Twitter account
Follow the Gear Live Twitter account
On Twitter, post this tweet about our contest: "Hey @gearlive hook me up with a Halo: Reach Multiplayer Beta code please! http://bit.ly/haloreachbeta" (Click here to tweet this now)
That's it! You must be following the Gear Live Twitter account, because we will be sending the codes to the winners on Twitter via DM, and if you aren't following, we can't DM you. Simple as that. Again, we've got a bunch of these, so you have a good chance of walking away with a code! We will start choosing winners this afternoon.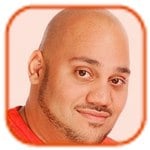 Posted by Andru Edwards Categories: Bungie, First Person Shooters, Microsoft, Screenshots, Xbox 360, Xbox Live,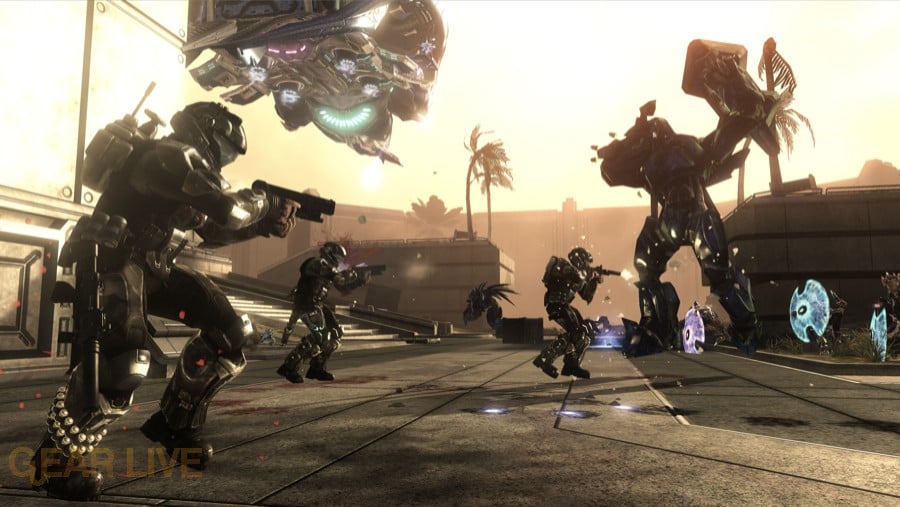 One of the biggest updates coming in Halo 3: ODST is the addition of the Firefight mode. Firefight lets you team up with three other friends to take on round after round of enemies. It's a nice divergence from the standard Halo 3 multiplayer fare, and makes ODST a very attractive package. I was able to spend about 90 minutes playing Firefight yesterday, and I've gotta say, I can see this being a new favorite. Firefight is to Halo 3: ODST what Horde is to Gears of War 2 - it allows you to team up with friends against a common enemy, and it doesn't end until all four of you are dead at once.
We will have our Firefight impressions up in just a bit, but for now, check out all the screenshots we've amassed of the maps we were able to check out. There are definitely more, but what we've got for you is a look at Crater (Night), Security Zone, and Alpha Site. Have a look at our Halo 3: ODST Firefight Map Screenshot gallery.
Gallery:

Posted by Steve Van Neil Categories: Bungie, Corporate News, First Person Shooters, Microsoft, Xbox 360, Xbox Live,
The internet has been set ablaze with hyperbolic phrases like "biggest day in US entertainment history" and "redefining entertainment" and "worldwide celebration," all used to describe Halo 3's truly mammoth first 24 hours on the market. Microsoft estimates that the game garnered $170 million in US sales in its first day, eclipsing previous records set by movies like Spiderman 3 or even the latest Harry Potter novel. In addition, Microsoft claims that over a million players went on Xbox Live to play Halo 3, making September 25th "the most active Xbox Live gaming day in history."
All that remains to be seen is just how big of a sales surge the Xbox 360 will experience for the month of September and beyond.
Read More

| Major Nelson


Posted by Paul Hamilton Categories: Xbox 360, Xbox Live,
In the midst of all the hype about the Halo 3 launch, one thing that is often overlooked is that not everyone who has a 360 is necessarily equipped to play the game in its entirety. Whether you're staunchly against paying for an online service like Xbox Live or you just can't afford it, for a few days at least it won't matter.
Best Buy is sponsoring a three-day free-for-all granting all Xbox 360 users access to the Gold Service starting on September 25th and ending on the 27th. That means that Silver members get to experience Halo's online multiplayer without charge for at least a handful of days after they pick up their copy of the game. Even if you're not into the whole Halo thing, that doesn't exclude you from taking advantage: Best Buy's "the first hit is free" style promotion extends to all parts of the service so those without full access to Live could use the time to play some Gears of War online, check out the Call of Duty 4 beta (if it's still up and running) or just use the time to play some free Uno.
Read More

| Bungie.net


Posted by Paul Hamilton Categories: Corporate News, First Person Shooters, Release Dates, Xbox 360,
Microsoft has known how important Halo 3 will be to their success this generation since before they even announced the Xbox 360. Halo 2 sold $125 million on the first day, but then the original Xbox was just struggling for recognition in the wake of the PS2 juggernaut. Now the 360 holds a tenuous lead in installed base and isn't selling the way Microsoft may have hoped. If it's possible Halo 3 may have become even more important to Microsoft's strategy than they originally hoped. Fortunately, they've been planning ahead.
In an article released today on Brand Week, the calculated ten-month marketing efforts behind Bungie's trilogy finale is dissected starting from the Starry Nights TV spot launched last November through the public beta this spring/early summer. They talk about the Project Iris viral campaign and the efforts they've gone to secure strategic branding partners. This has included the Mountain Dew Game Fuel limited edition soft drink that comes plastered with Halo 3 imagery plus a total of $5 million from Pontiac to help push the launch of the game on September 25.
And they aren't done yet. Microsoft will begin the full blitz with the new Believe campaign that will lead up to the launch taking place at midnight in over 10,000 stores to give Halo fans a chance to grab the game as soon as possible. It's an interesting read about the science behind building a monster.
Read More

| Brand Week via Kotaku

Posted by Paul Hamilton Categories: Bungie, Culture, First Person Shooters, Microsoft, Xbox 360,
Time Magazine has Halo 3 on their cover this week but the feature inside the magazine, written by Lev Grossman, has raised the hackles on the necks of several game writers. Dan Zuccarelli from Bits, Bytes, Pixels and Sprites takes Grossman to task for what he feels is an ill-researched piece. It's not hard to see where Zuccarelli is coming from. In the third paragraph the Time article calls Halo 2 an Xbox 360 exclusive and the inset graphic (reprinted on BBPS) shows a fan mod Xbox 360 featuring Halo 3 artwork rather than the actual Halo 3 Special Edition Xbox 360, not to mention mis-labeling the Heroclix Scarab as merely a "sculpture."
What really has some people frothing though is Grossman's obvious bias against gamers that seeps from nearly every paragraph as he repeatedly refers to them as antisocial, unhealthy, unpopular and even twice refers to gamers as residing in a ghetto. It's not clear whether he refers to a literal ghetto or if he's being metaphorical, but either way it doesn't seem particularly balanced or neutral in tone.
Read More

| Time via The Bits, Bytes, Pixels and Sprites

Posted by Steve Van Neil Categories: Action, Bungie, First Person Shooters, Microsoft, Trailers, Xbox 360, Xbox Live,
Any gamer with even an inkling of interest in Halo 3 should head over to Gamersyde right away and check out some of that site's stunning off-screen campaign footage, a sample of which we have posted above. This video shows off the game's unique replay feature, which allows you to record and play back entire levels of the single player campaign, as well as multiplayer matches, at your leisure. Players can then use the footage to analyze their enemy's defenses, exploit weaknesses, and polish their own skills to a Legendary sheen. Note how the Bungie representative in the video uses the feature to check up on the exploits of a group of Marines on the other side of the battlefield! This is awe-inspiring stuff.
Halo 3 hits the Xbox 360 on September 25th, but of course you already knew that.
Read More

| Gamersyde


Posted by Steve Van Neil Categories: Bungie, Corporate News, Culture, First Person Shooters, Microsoft, Xbox 360,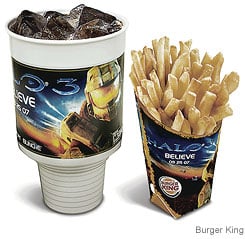 Halo 3 won't be out until September 25th, but the hype machine is already well in gear. Microsoft has just announced that pre-sale numbers for Bungie's upcoming behemoth have already exceeded one million copies. Chris Di Cesare, Microsoft's director of creative marketing, says, "This September, Halo 3 will push video game entertainment into the forefront of mainstream culture."
And he's not kidding. Microsoft is backing up its big gun by way of some big merchandising deals with major brands. For starters, Pepsi is releasing a Halo-branded version of Mountain Dew, called Mountain Dew Game Fuel. 7-11 is getting in on the action with Halo-themed Slurpee cups, as well as a Doritos promotion. Not wanting to be left out in the cold, Burger King will be doing its own in-store promotions, Pontiac is launching a Halo 3- themed contest, and Comcast will offer its subscribers all kinds of downloadable Halo goodies. Phew! A marketing campaign of this depth and scope is truly unprecedented in the gaming industry.
Read More

| Next Generation

© Gear Live Inc. – User-posted content, unless source is quoted, is licensed under a Creative Commons Public Domain License. Gear Live graphics, logos, designs, page headers, button icons, videos, articles, blogs, forums, scripts and other service names are the trademarks of Gear Live Inc.